Andhra cuisine is the most popular cuisines that people love to savor. The cuisine has its roots from Andhra Pradesh which is one of the southern states of India. The cuisine is known for its tanginess, sour and spiciness in most of their dishes. The region's cuisine is broadly divided into Coastal region, Rayalaseema cuisine and Telangana cuisine. Their staple food are mostly rice and millet based breads. In today's meal plate we have tried to incorporate the popular dishes from Andhra cuisine and created a scrumptious plate which you can relish it with your family.
The Meal Plate consist of :
1. Andhra Style Palak Kura Pappu Recipe (Spinach Dal Recipe)
A comforting dal made with a blend of toor dal and spinach and tempered with curry leaves, mustard seeds and crushed garlic.
If you are looking for more Dal recipes here are some: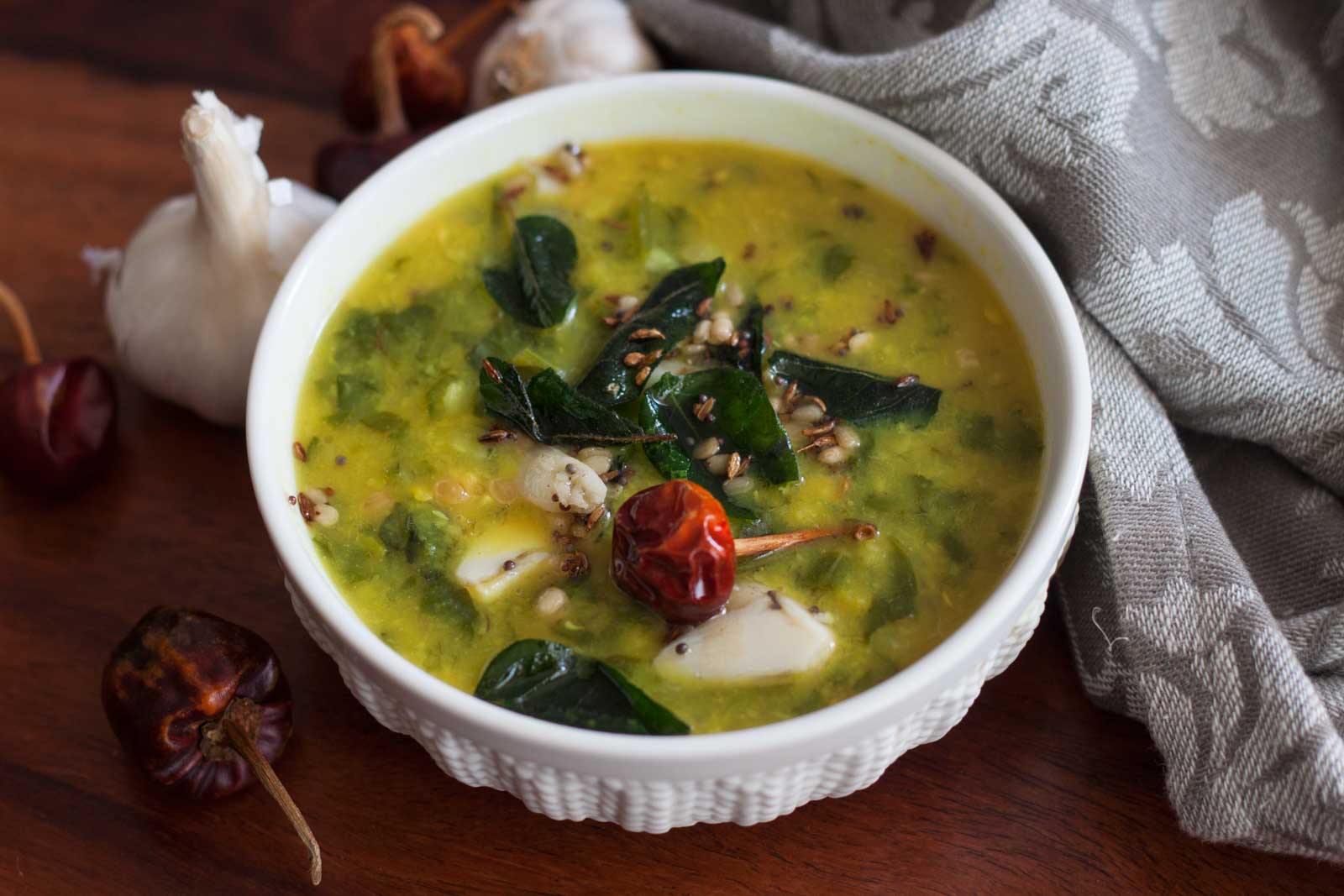 2. Andhra Style Mukkala Pulusu Recipe (Sweet Tangy Vegetable Stew)
A delicious one pot vegetable curry with right amount of spice and tanginess. The curry can have a different choice of your vegetable but we have used drumstick, bottle gourd and potato. The base for the dish is obtained by grinding a handful of whole spice and adding it along with the vegetable to make a comforting stew.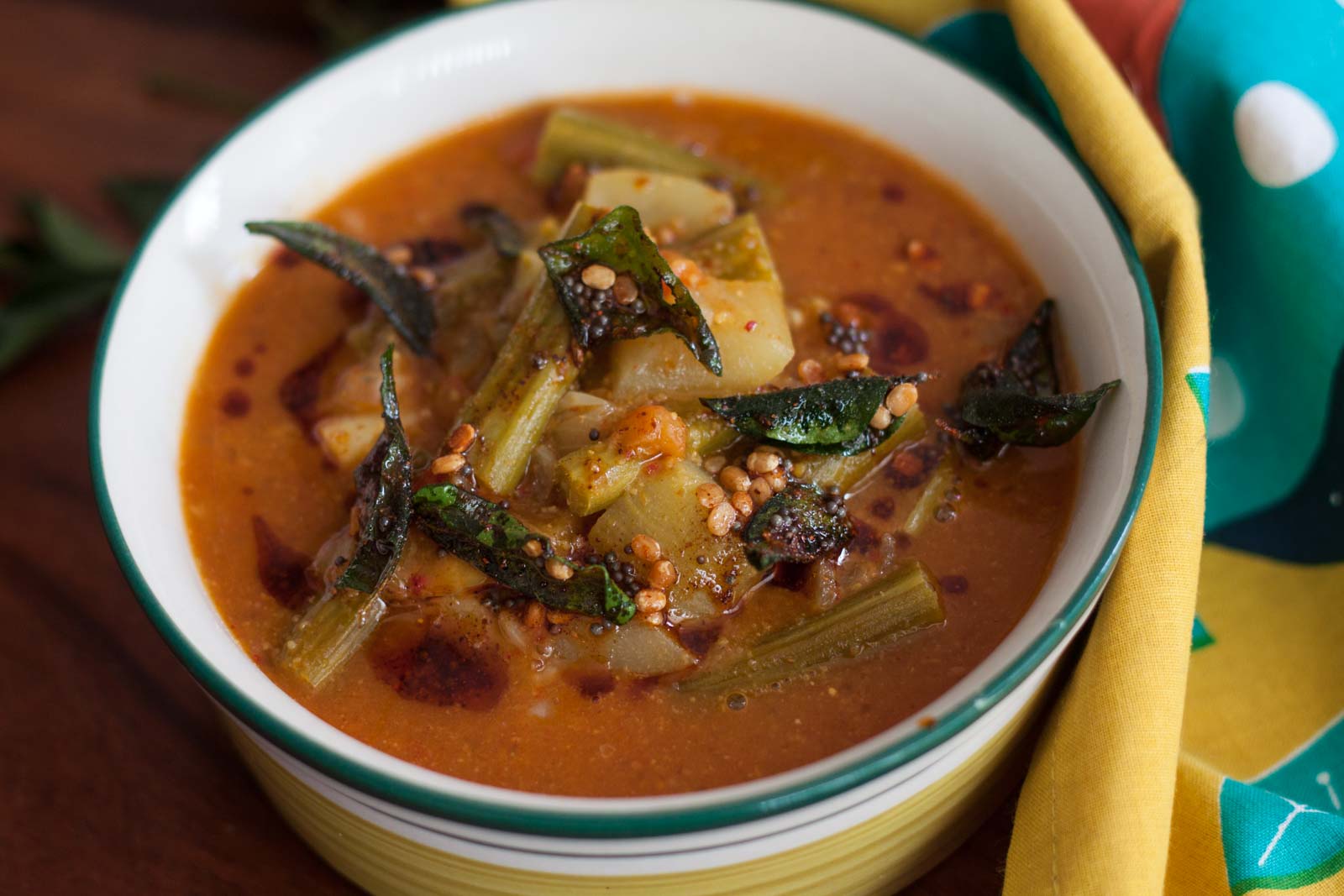 3. Andhra Style Saggubiyyam Punugulu Recipe (Crispy Tapioca Snack)
Soft and gooey inside and is crispy on the outside. In Telugu, Saggubiyyam means the tapioca pearls and "Punugulu" is a very common word used in Vijayawada for a street snack that is deep fried in the shape of a ball.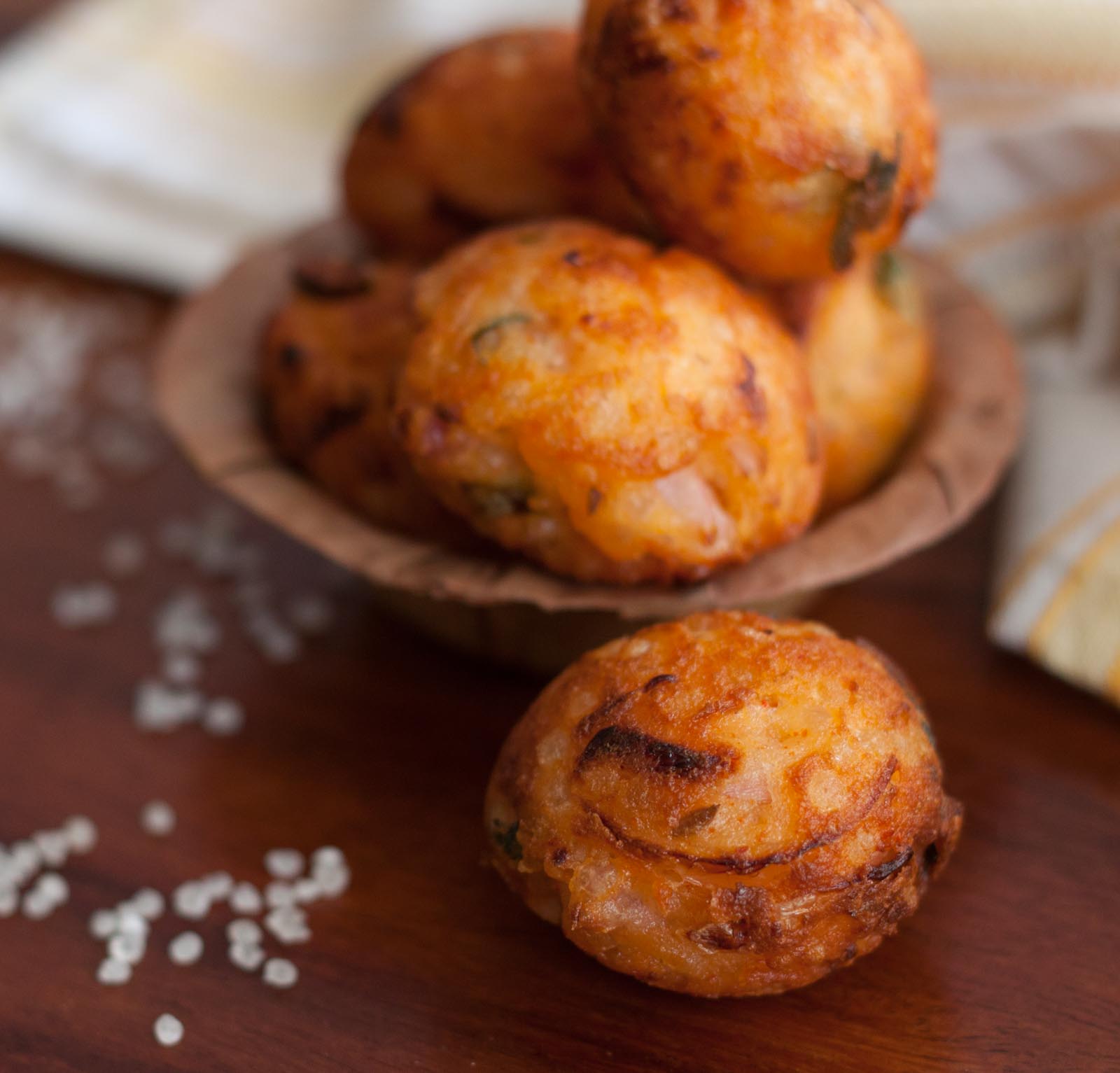 4.Andhra Style Mamidikaya Perugu Pachadi Recipe (Raw Mango Yogurt Chutney)
A creamy yogurt based chutney with sautéed raw mango pieces. The chutney has the right balance of sweet, sour and spice levels that is mellowed with the creamy yogurt.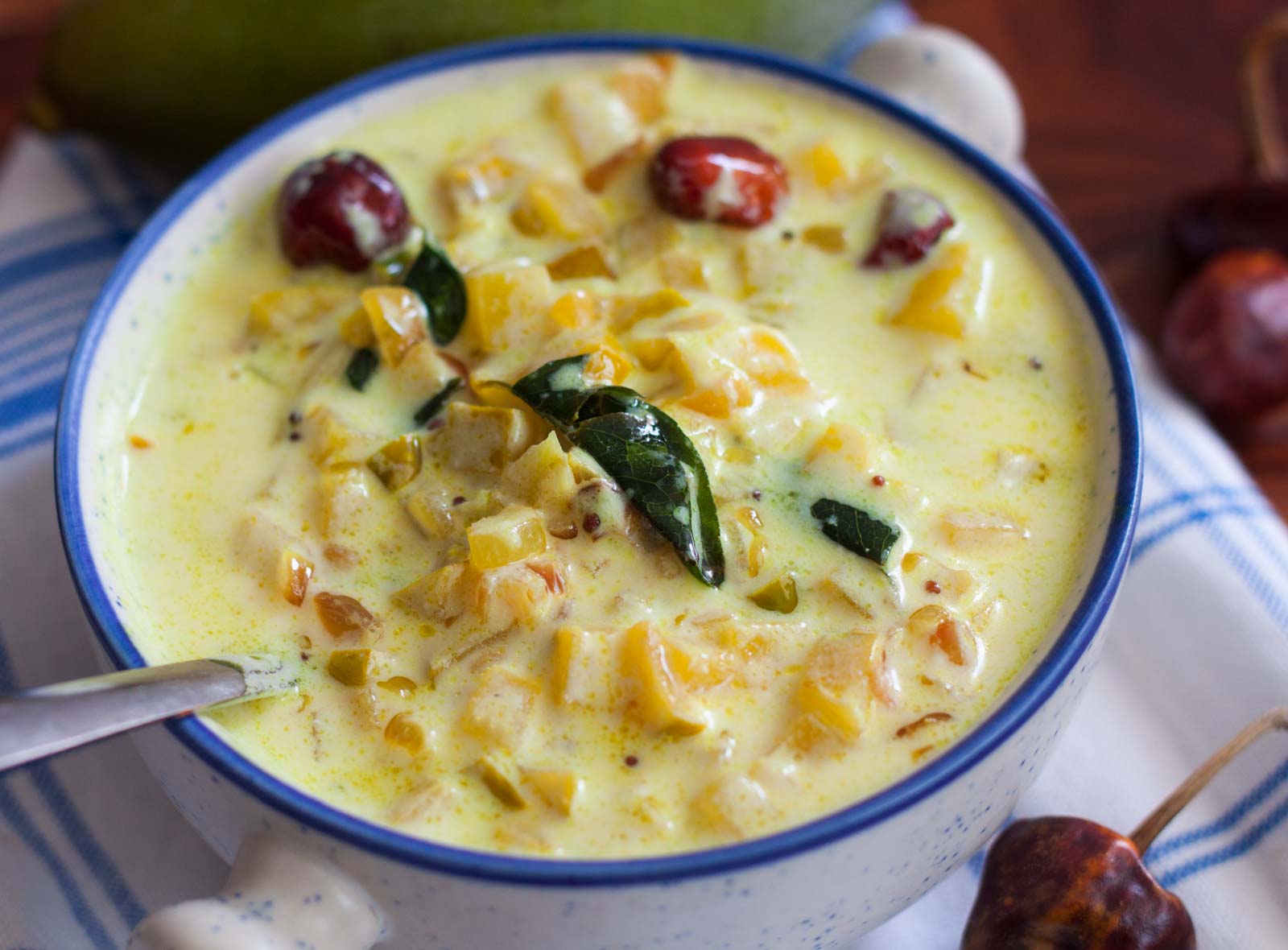 5.Andhra Style Bangaladumpa Vepudu Recipe (Potato Fry Recipe)
Soft and fluffy potatoes stir fried along with some caramelized onions and crunchy urad dal that can served as a side dish.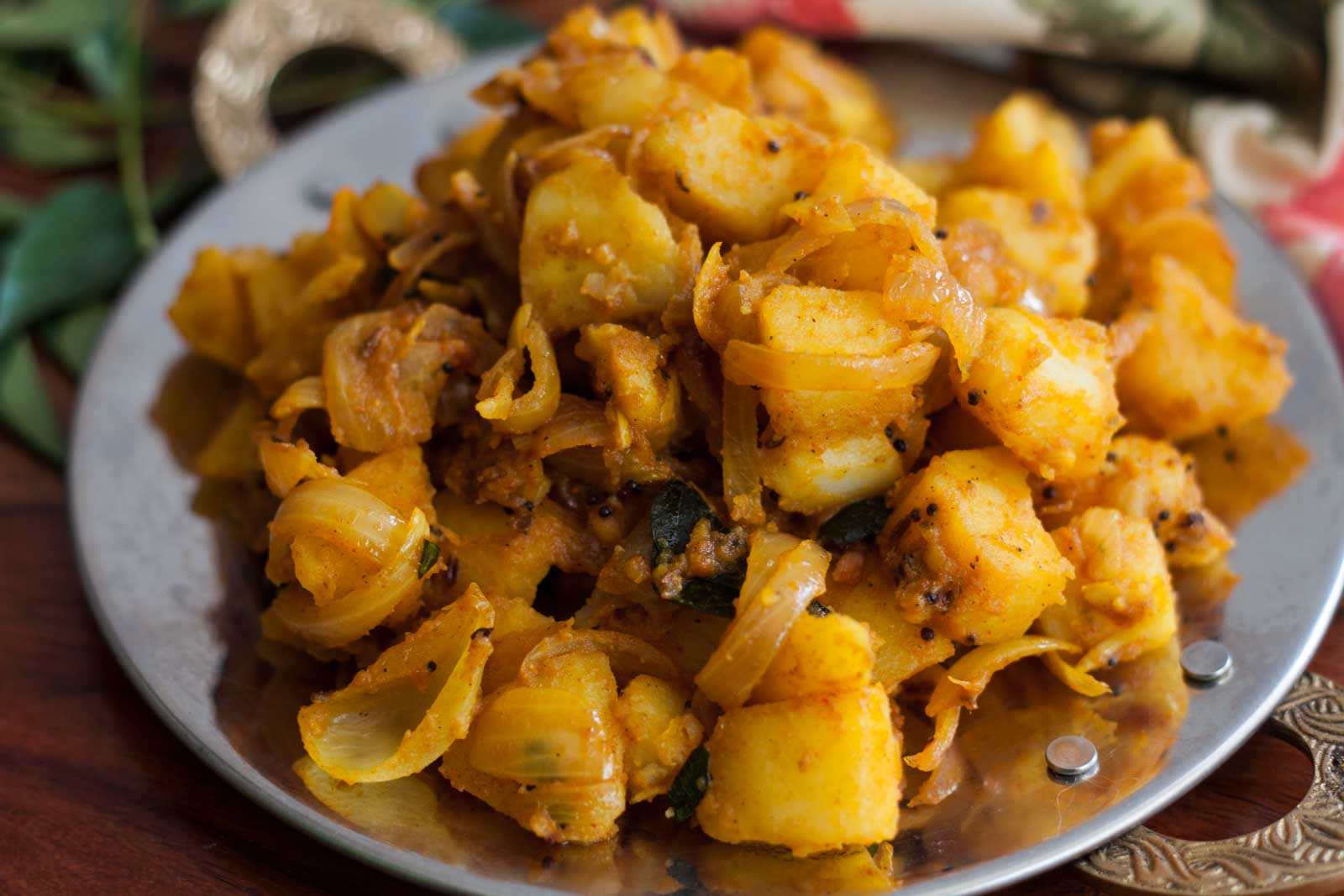 6. Steamed Rice
Simple steamed rice which you can serve with your favourite curry.