Bengali cuisine is a much loved cuisine by most of the Indians. The food is so humble and yet delicious, the cuisine is known for its Subtle flavours but yet fiery. The days when you feel that you need to create meal that will satisfy your craving then this is the right meal to prepare.Make your family and friends try this meal and make them amazed of how well you cook. The dishes that you put on the plate are not just colorful but at the same time delicious too. At Archana's Kitchen we constantly work on providing the best recipes to the user and here we are always making you work much easier and simpler by planning out your everyday meal.
In today's Meal Plate we have made quite a lot Bengali Dishes that you will love to try out. We have added a simple, tasty appetizer made with Big Brinjal. It is thinly sliced, seasoned well and fried on a griddle. Then there are two curries, one is a simple Cholar Dal curry and the other is a Shukto that is nothing but Bengali Mixed Vegetable in Mustard and Poppy Seed Gravy. The gravies are savoured with Luchi and hot steamed rice by the side. A onion and tomato, cucumber raita by the side will be able to refresh palate as well.
1. Begun Bhaja Recipe (Bengali Style Spiced And Fried Aubergine Slices)
Delicately spiced slices of aubergine that are then fried to a crisp and usually served with a simple, homely meal. It is crunchy and spicy, making it a delicious party appetizers or side-dish for your party menu as well. This is one of the easiest and delectable appetizers recipe, which requires no time and very little effort.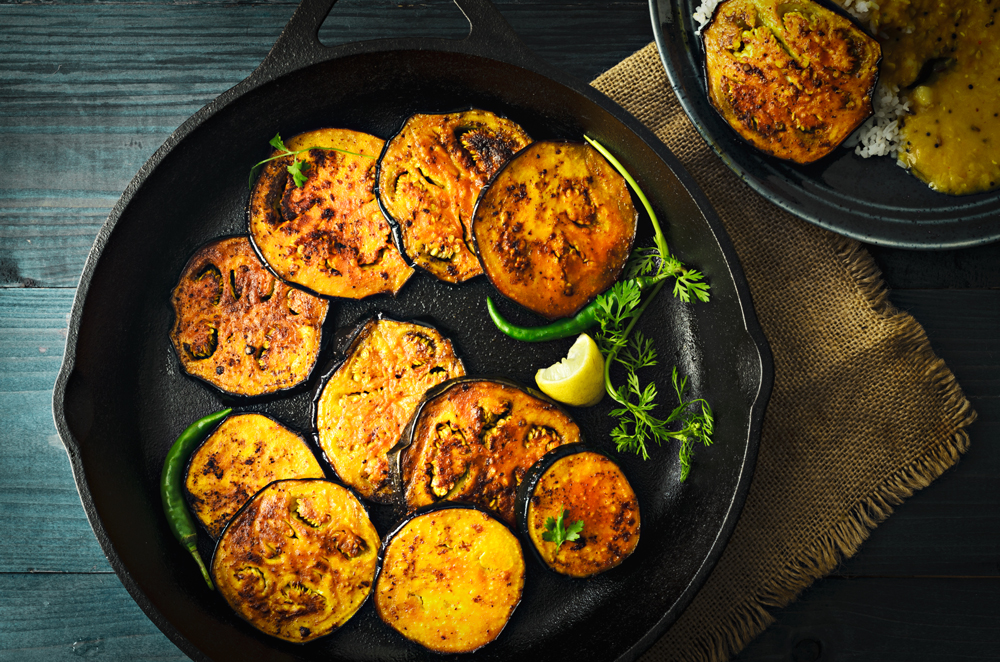 2. Bengali Style Cholar Dal Recipe
A delicious lentil dish cooked with Bengal gram or channa dal. This dish of dal is flavored with coconut, ghee and an assortment of whole spices. Bengali Style Cholar Dal tastes mildly spicy and packed with nutrition.
If you like this recipe, you can also try other Dal recipes such as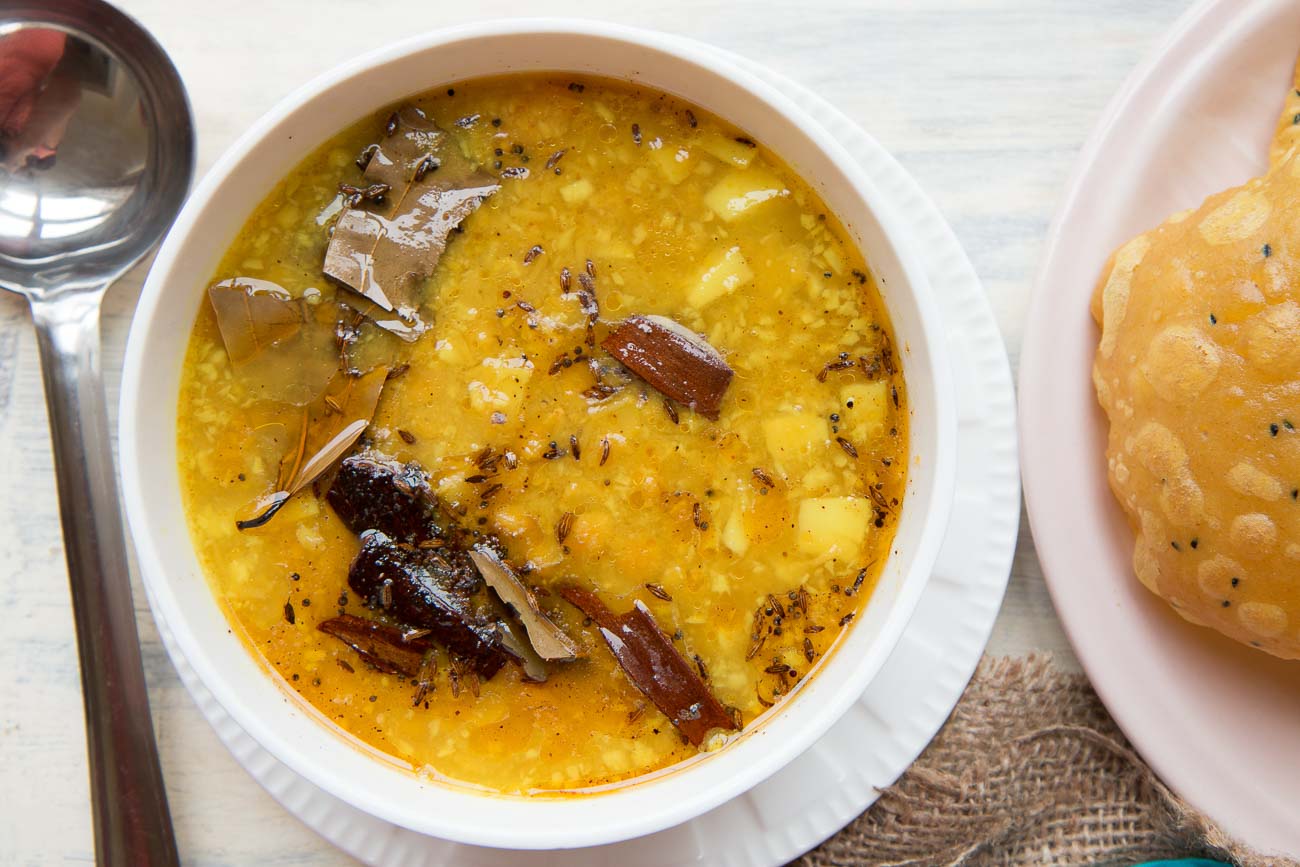 3.Shukto Recipe - Bengali Mixed Vegetable in Mustard and Poppy Seed Gravy
Mixed vegetables that is cooked in a mustard and poppy seed masala, panch phoran and milk. This dish has a very strong taste of mustard and can be an acquired taste. One of the core vegetables that are added to this is the bitter gourd, along with raw banana, potatoes, carrot and drumstick.
If you like Bengali Cuisine, here are a few other recipes you can try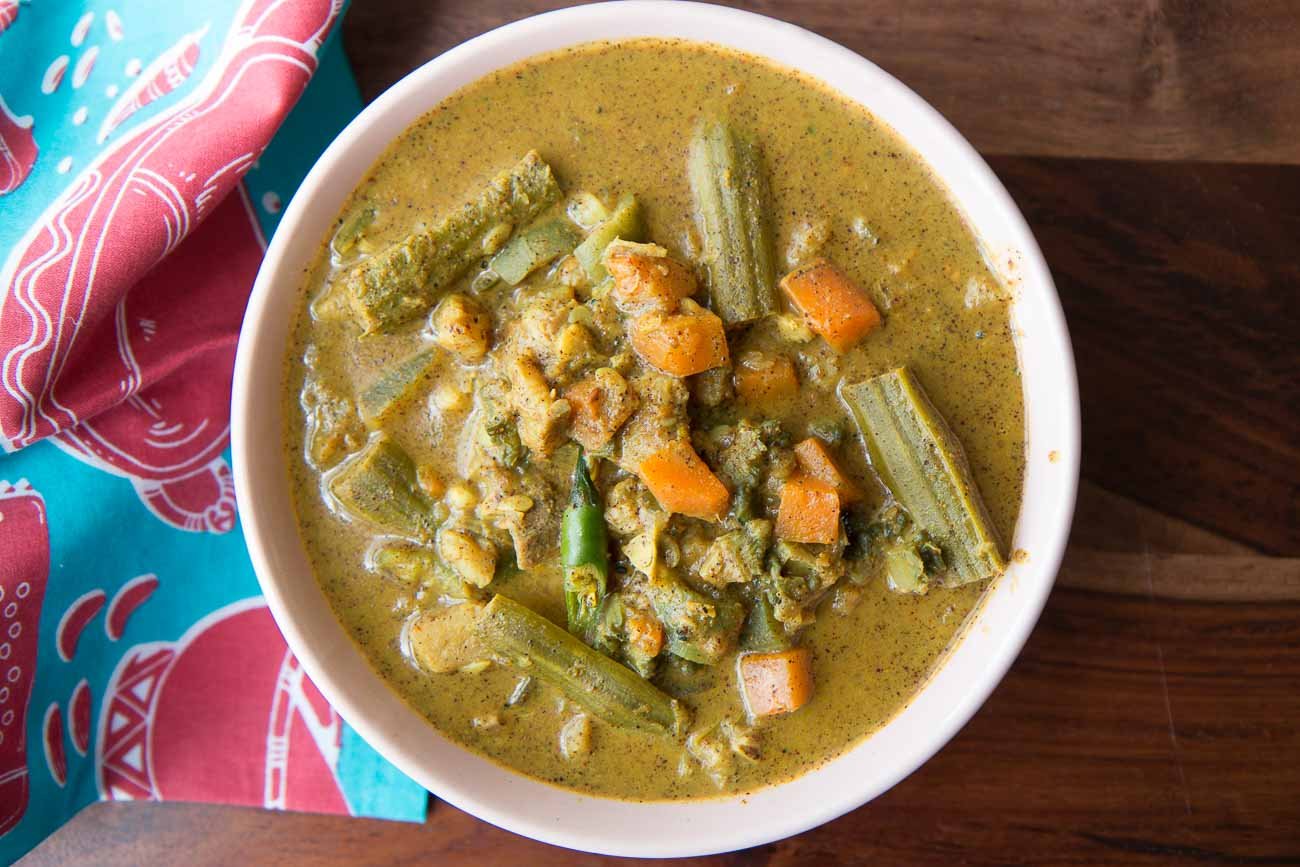 4. Bengali Luchi Recipe (Traditional Bengali Style Fried Puffed Indian Bread)
These fried puffed breads are made from all purpose flour gently deep fried and to be eaten with comforting curries.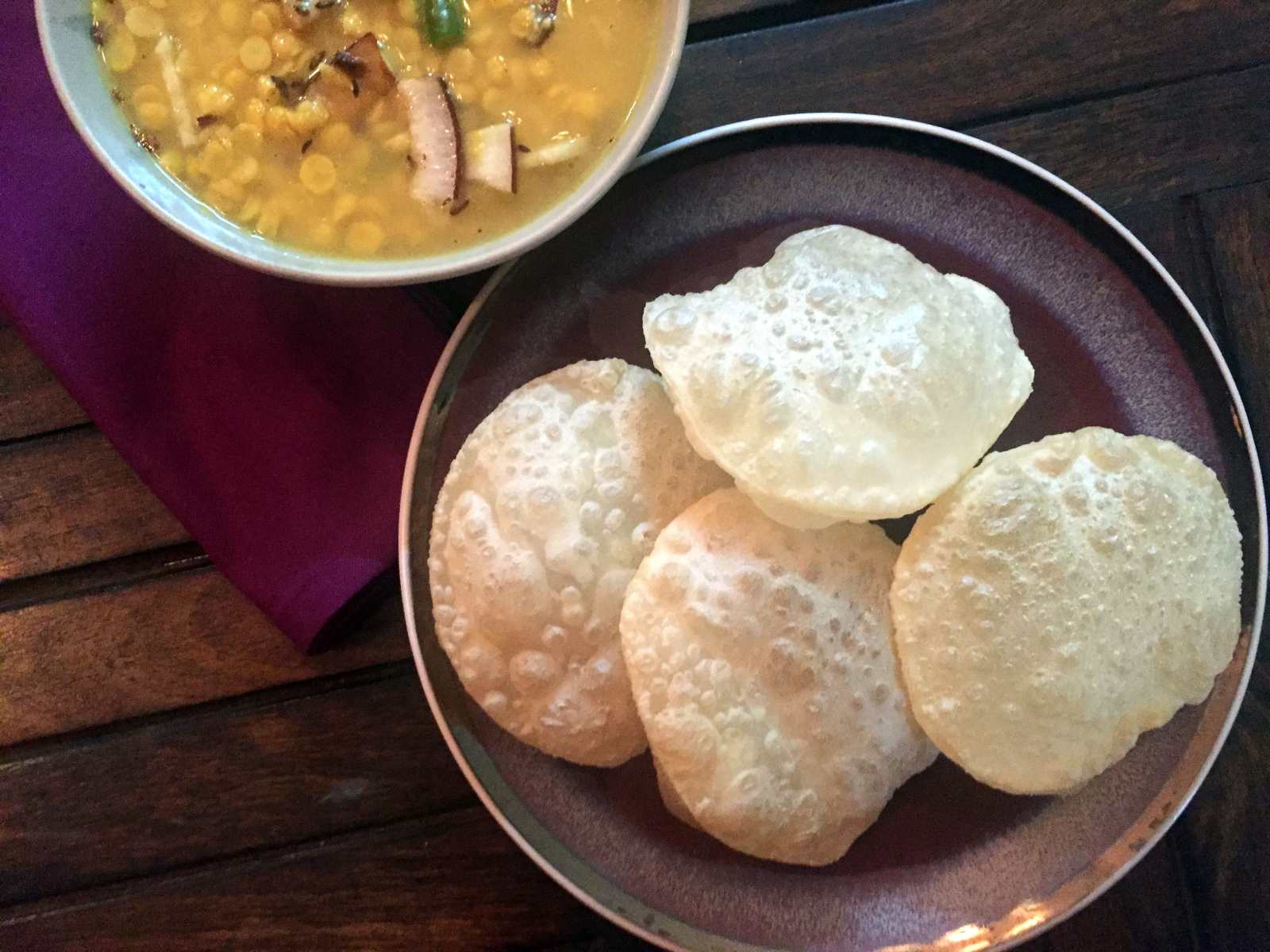 5. Jeera Pulao
This is also a one pot recipe that makes your cooking much simpler and also goes very well with the chicken gravy.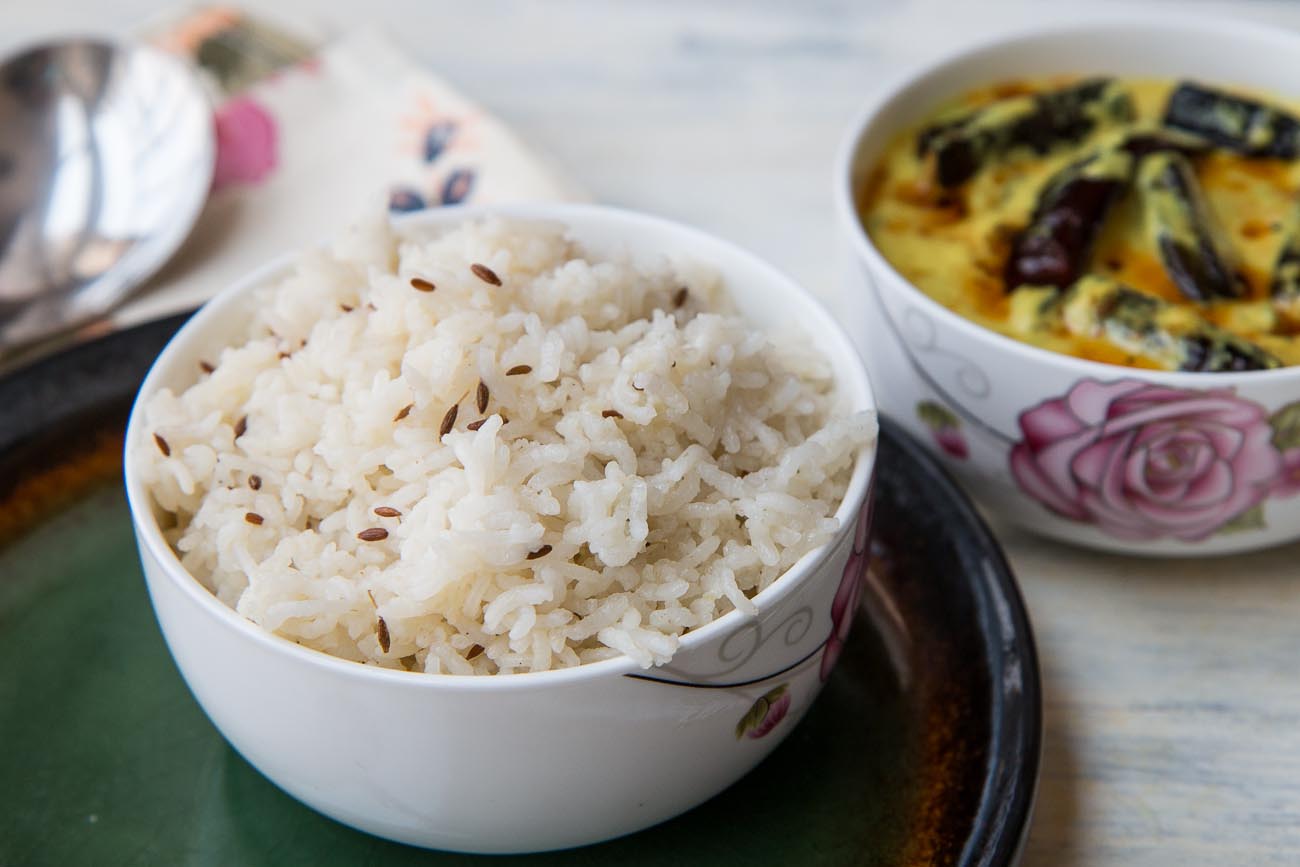 3. Tomato Cucumber Raita Recipe
The curd can be accompanied with some freshly cut cucumber, tomatoes etc which can refresh you as you eat the meal.There are different types of raita that you can also pack along with your meal such as :