Looking for a healthy meal to cook for your family today ? Well we have put together a Portion Control Meal Plate for you that will not just satisfy your tastebuds but will also ensure you get the required nutrients in the right quantities. This will help all our food lovers who are seeking the need to eat healthy as well tasty meals everyday. This is very important because what you eat on a day to day basis matters to help you gain the right nutrition in your body. It is very important to keep a track on what you eat for a daily basis as it will help you gain nutrition and keep you fit.
In today's meal plate we have a simple stir fry of karela tossed with some Indian masala. We also have added a lauki dahi sabzi which is a simple yogurt based dish made from bottle gourd. Moong dal curry will help you in gaining good amount of protein into your diet. The gravy is then accompanied by a crispy bhakri which is flatbread that goes really well with curries. The meal is then complete by a cup of curd and fresh salad.
Did you know: Research shows that bitter gourd reduces blood glucose levels in type 2 diabetes. Bitter gourd contains many anti-diabetic properties which includes charantin, which is known to have a blood glucose-lowering effect, vicine and an insulin-like compound known as polypeptide-p.
Whole Green Moong Dal is high in protein and a low calorie food that is packed with vitamins and minerals. Eating Green Mung Beans is Ideal for those with Digestive Issues and Sensitive Stomachs. The dal is known to be easily digestible, helps reduce inflammation, it does not produce gas and bloating, unlike other beans. Green Mung Beans exhibits powerful antioxidant properties that can help fight various disease and also protects our body.
Tips For Portion Control:
You can always adjust the number of rotis or amount of rice according to your own diet requirements.. You can skip the carbs completely if you like and increase the amount of your salad and include a bowl of curd or a nutritious raita to make this meal more nutritious and filling.
Read the Guidelines for Healthy Eating Using Portion Control to incorporate healthy eating habits into your everyday lifestyle.
A delicious simple to cook recipe made from bitter gourd, that is one of the most nutritious vegetables. In this karela sabzi, I first steamed the karela vegetable along with salt and turmeric. Pre cooking the vegetable before adding to the masala, helps prevent overcooking and retain the required nutrients of the karela.
If you are looking for more Bitter Gourd Recipes here are some :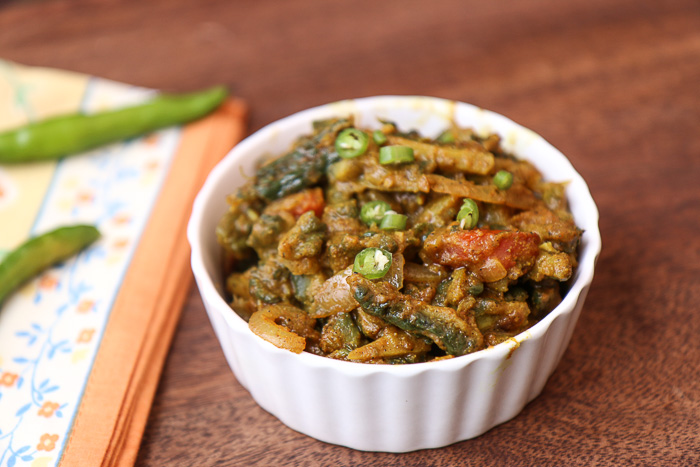 2. Green Moong Dal Makhani Recipe
Green Moong Dal Makhani is a wholesome lentil curry that is made in the similar way to the Dhaba Dal of Punjab. Made with Green Moong, flavoured with subtle Indian spices and simmered with cream and butter for as long as 15 minutes makes this dal rich, nutritious and delicious.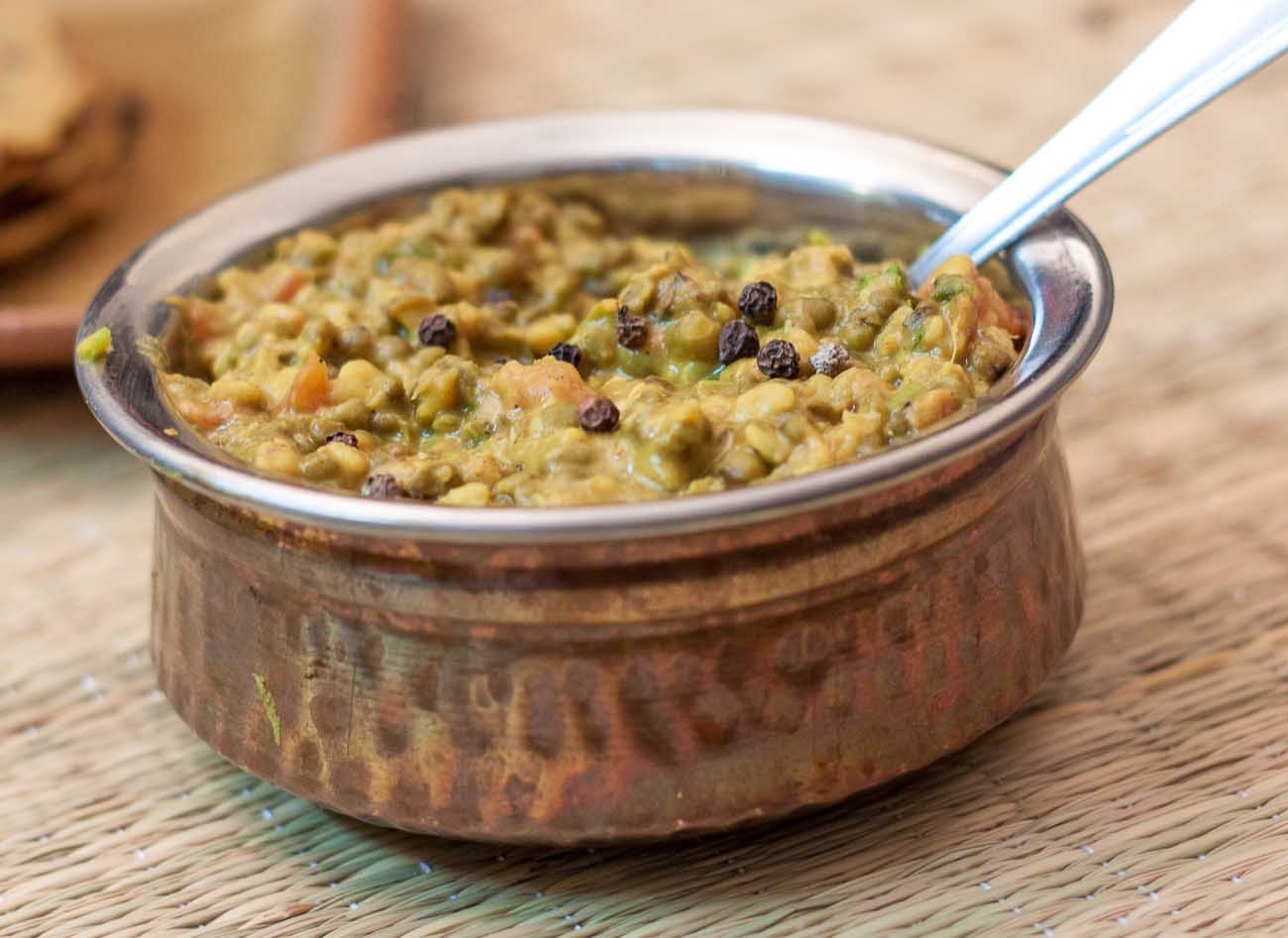 3. Sukhi Dahi Wali Lauki Recipe (Yogurt Based Bottle Gourd Sabzi)
A spicy combination of lauki/bottle gourd and yogurt. Make this delicious Sukhi Dahi Wali Lauki recipe during weekdays along with dal fry recipe and roti/phulka for a light lunch.
If you are looking for more dal recipes here are some :
4. Bhakri Recipe (A Multigrain Gujarati Flat Bread)
A delicious flatbread that is made from a combination of flours. Bhakri's are prepared differently in every Gujarati home. It has varied textures, thickness and most often a made from a mixture of flours. Almost every Gujarati and Marathi home makes them with either wheat flour or jowar flour or both. Bhakri has a crispy outer layer and soft inside.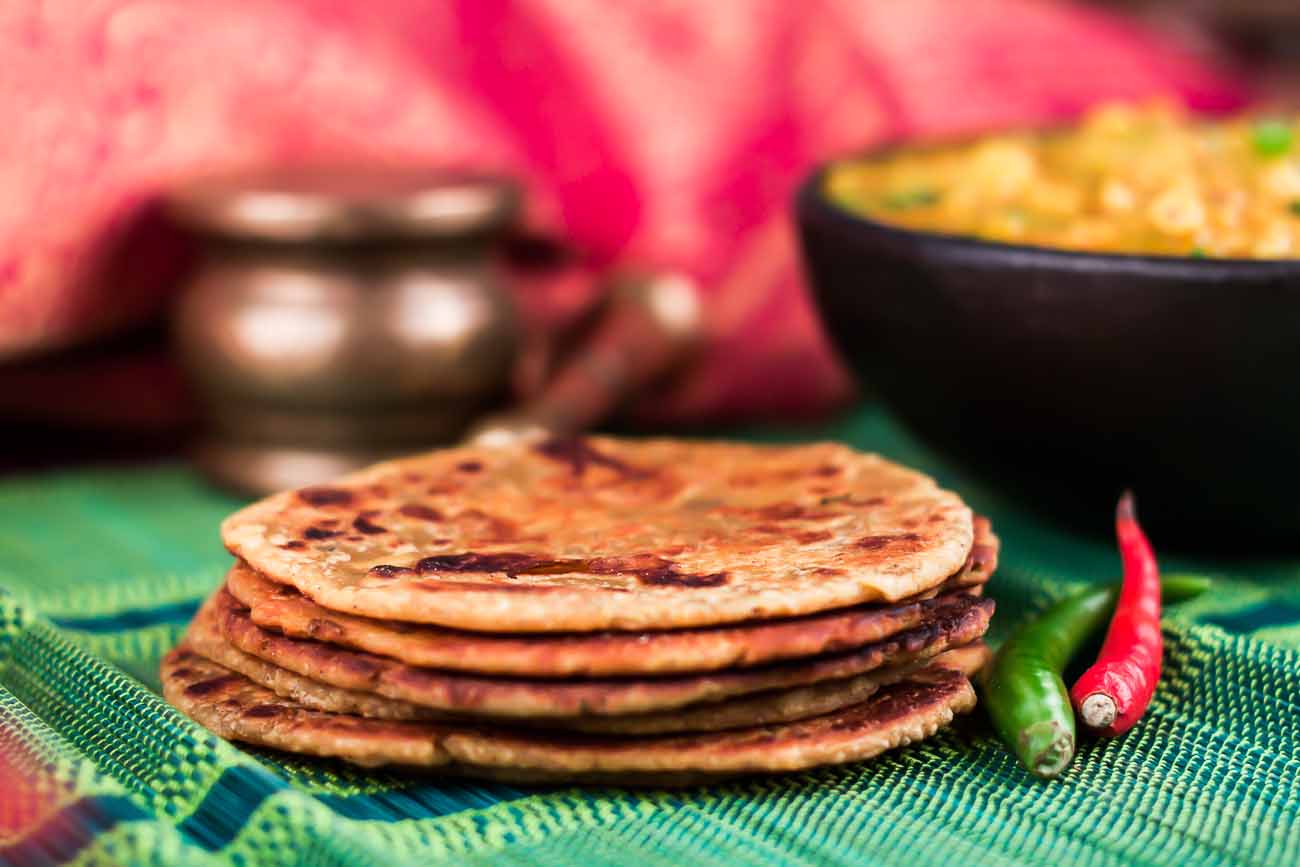 A refreshing salad that is rightly paired with the meal which has all the essential vegetables needed to give you enough Vitamins into your diet.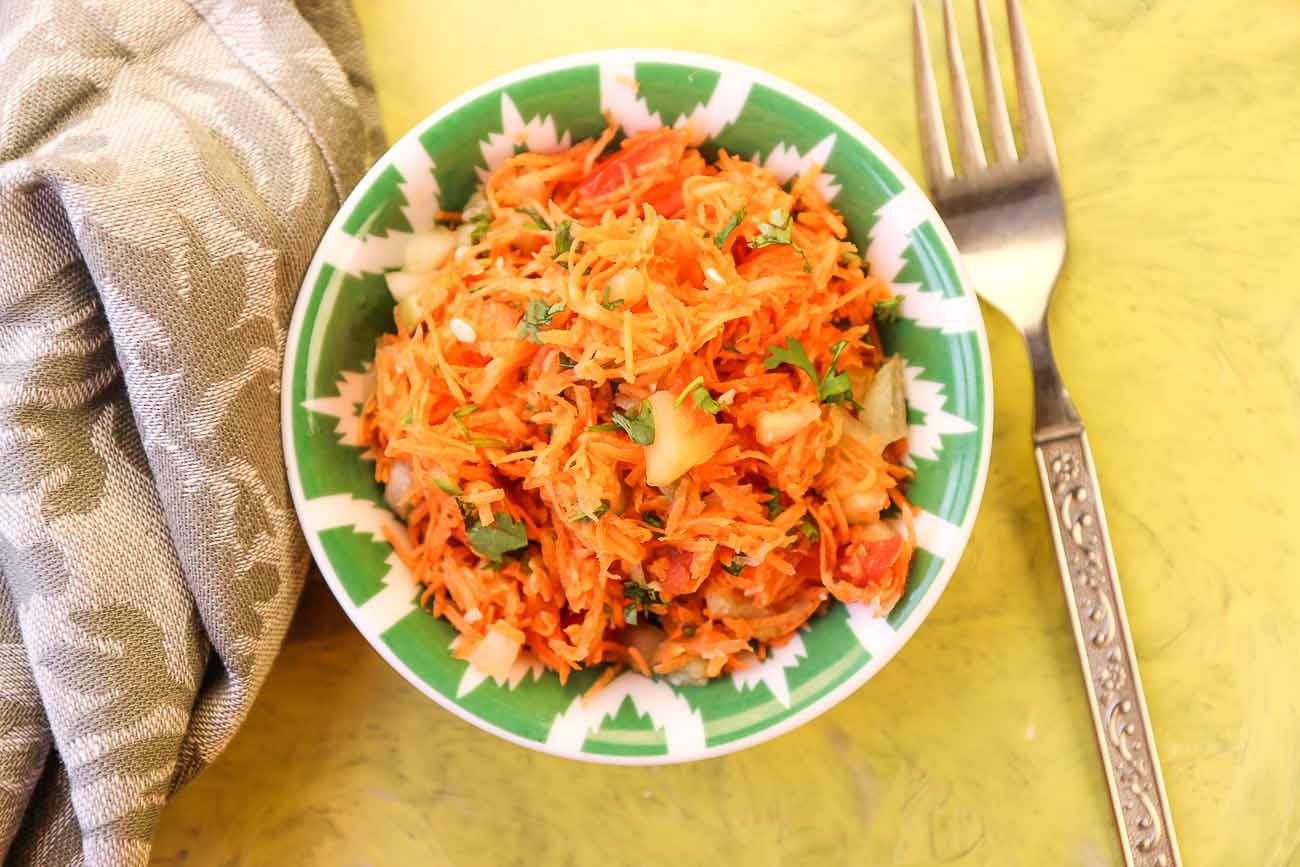 We have included curd in your daily diet, as it has many benefits such as
It improves digestion
Great source of Calcium
Good for your heart
Helps release stress
Helps you beat the scorching heat