Have a rich meal plate with a variety of dishes that we have tried at Archana's Kitchen. We have created a better way to plan your day with a set menu that has been produced at our in house. This will help all our food lovers who are seeking the need to eat healthy as well tasty meals everyday. This is very important because what you eat on a day to day basis matters a lot to help you gain nutrition in your body. It is very important to keep a track on what you eat for a daily basis as it will help you gain nutrition and keep you fit.
The meal plate is quite rich and people who are looking for a comforting meal on a weekday, this might help you to plan better and stock up your kitchen with the essential ingredient needed to create this delicious meal plate. We have added colocassia leaves as a part of our course which is good source of vitamins and dietary fibers. The ladies finger rasam contains the richness for diabetics (This can be served along with Hot steam rice in a separate bowl) and the baby potatoes will yield carbohydrates needed in your diet.
Plan your day to day meals by following our menu list for today :
1. Kumbakonam Kadappa Recipe (South Indian Style Lentil and Potato Stew)
A stew made using moong dal and potatoes with the addition of coconut in it. The simplicity of the dish makes it pretty flavourful and is best served along with a hot steaming rice.
If you like this recipe, you can also try other similar recipes such as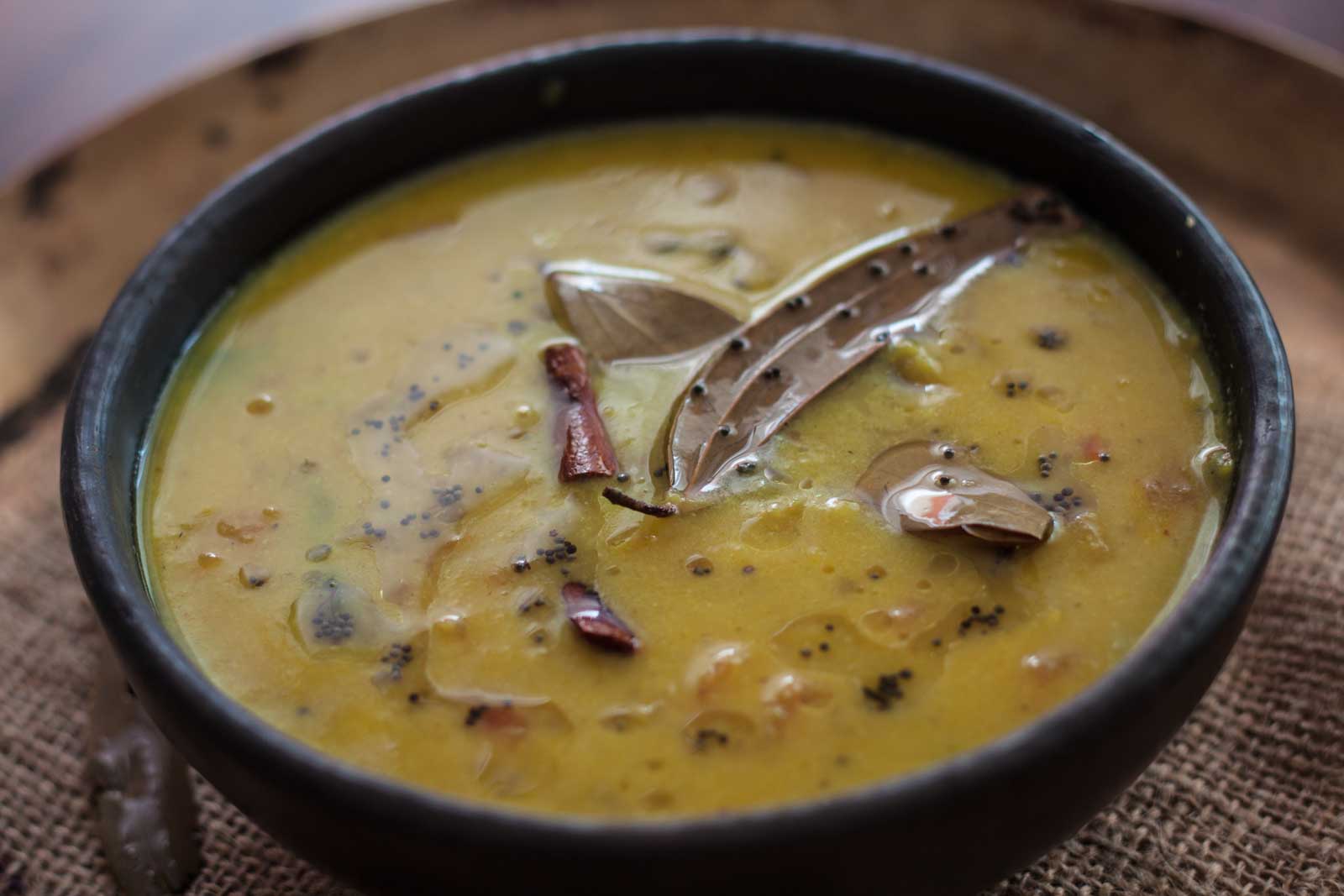 2.Andhra Style Vendakaya Charu Recipe (Ladies Finger Rasam Recipe)
Anyone who is craving for a quick and comforting meal at home should try this Rasam.The rasam or charu is an authentic way of making a peppery flavored hot tamarind juice. The rasam and hot rice is so comforting to be eaten as your lunch meal.
if you are looking for more Rasam Recipes here are some :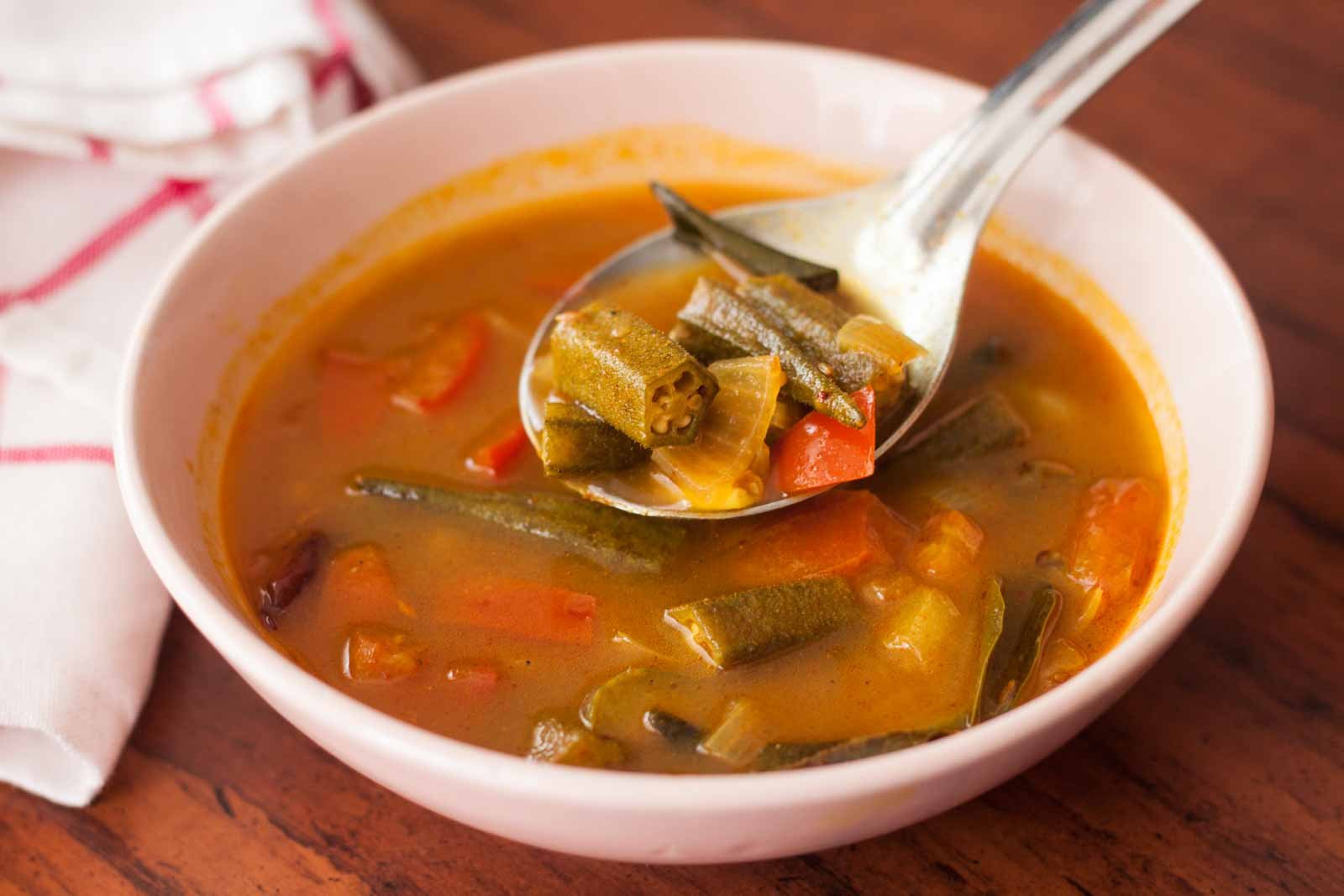 3. Aloochi Bhaji Recipe (Maharashtrian Style Colocassia Leaves Curry)
The subzi is very simple to make and the leaves really blend in with the dal making it a perfect dish with hot rasam, dal and steamed rice.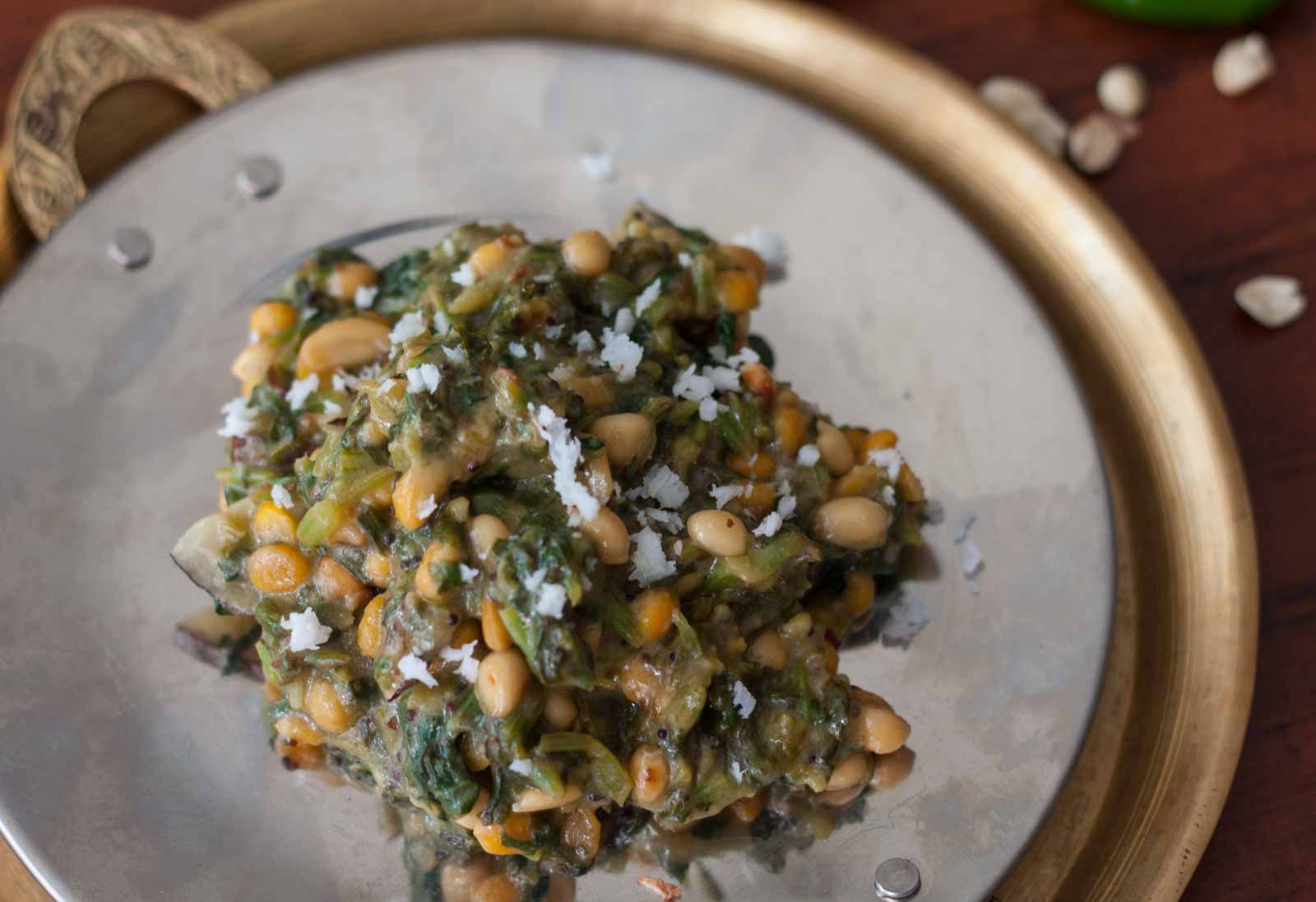 4. Chettinad Style Urali Roast Recipe (Spicy Baby potatoes Roast Recipe)
The classic version of the chettinad style cooking. The masalas that are added into this roast are roasted and ground freshly, making it the special dry gravy. The spiciness of the roasted masala goes well with the boiled and sauteed baby potatoes.
if you are looking for more baby potatoes here are some :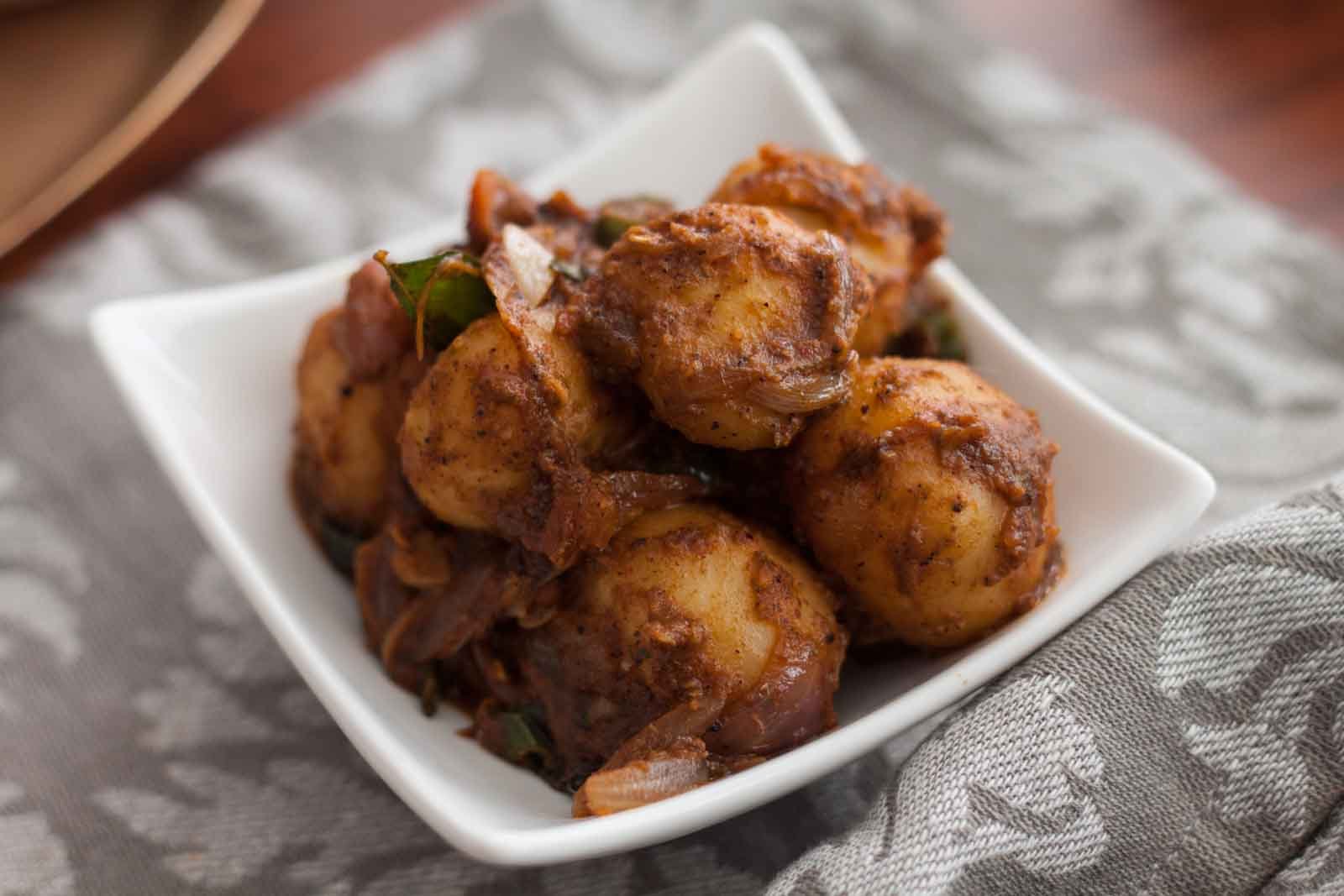 5. Phulka Recipe (Roti/Chapati) - Puffed Indian Bread
Phulkas also known as Roti or Chapati in some regions are a whole wheat soft and thin puffed flat bread.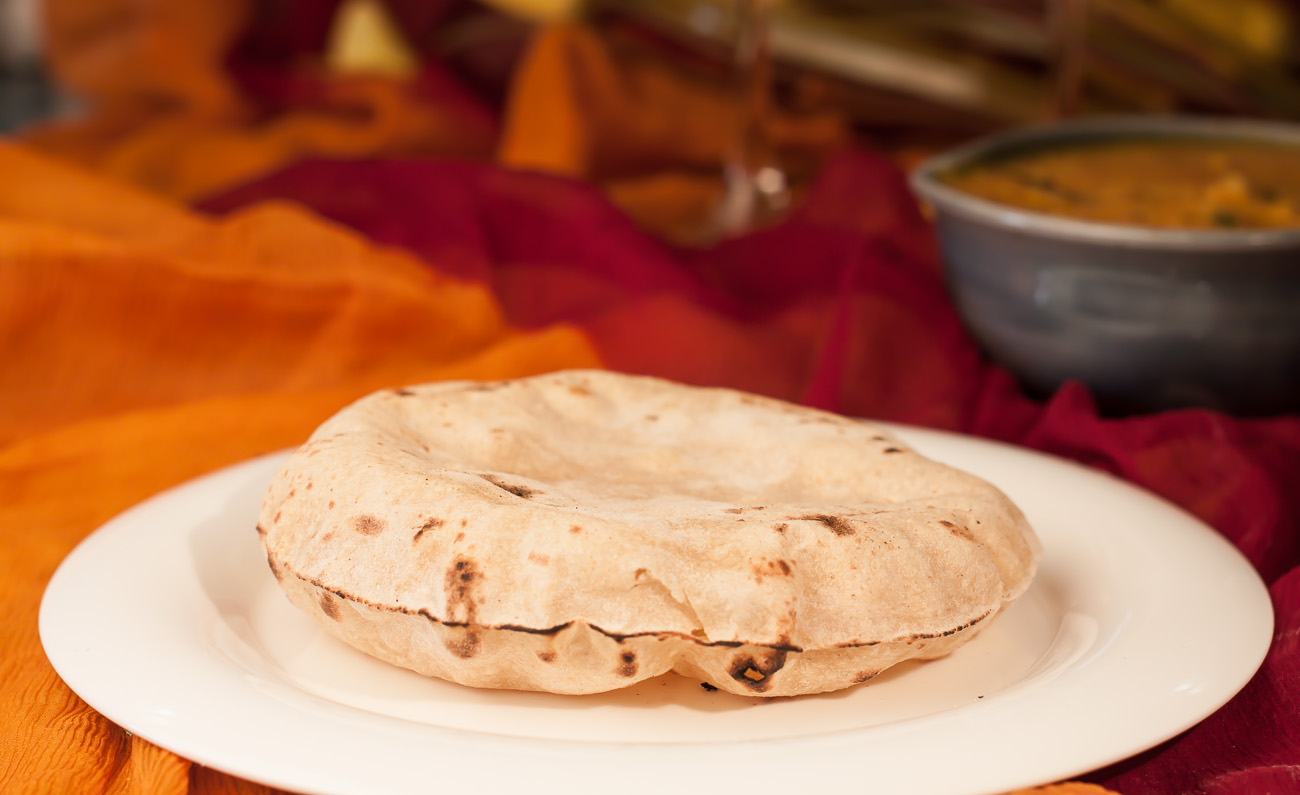 6. Cut Vegetables
Add freshly chopped cucumber or vegetables as part of your meal is very essential as you will be getting the vitamins and proteins directly into your body. You are free to add any sort of vegetables that you love.