You must try this authentic karnataka style meal plate for this sunday. Karnataka lies on the southern part of Indian Plateau. The cuisine is considered as one of the oldest cuisines since the traces of ragi. Ragi is a type if finger millet that is widely used in karnataka in various forms. The cuisine has also got its influence from its neighbouring states like Maharashtra, Andhra and Tamil Nadu.
In today's Meal plate we have the classic combination of the farmers meal which is the Ragi mudde that is served along with a spicy and flavour packed chicken curry. The best accompaniments for this meal would be some freshly cut cucumber and sliced onions.
The Meal Plate Consist of :
Ragi Mudde Recipe is an authentic dish of Karnataka. It is most of the staple food for farmers who live in the rural parts of Karnataka. It is always an art to make this at everyone's house as you need to get the proportion right and even the technique followed by each family will be different.
Usually Ragi mudde is made on a sauce pot with water being boiled and then we add ragi flour and whisked till it thickens. The Ragi mixture is lightly cooled and shaped into balls. Ragi is a staple ingredient from Karnataka and is used in many forms. Ragi is rich in carbohydrates and Fiber.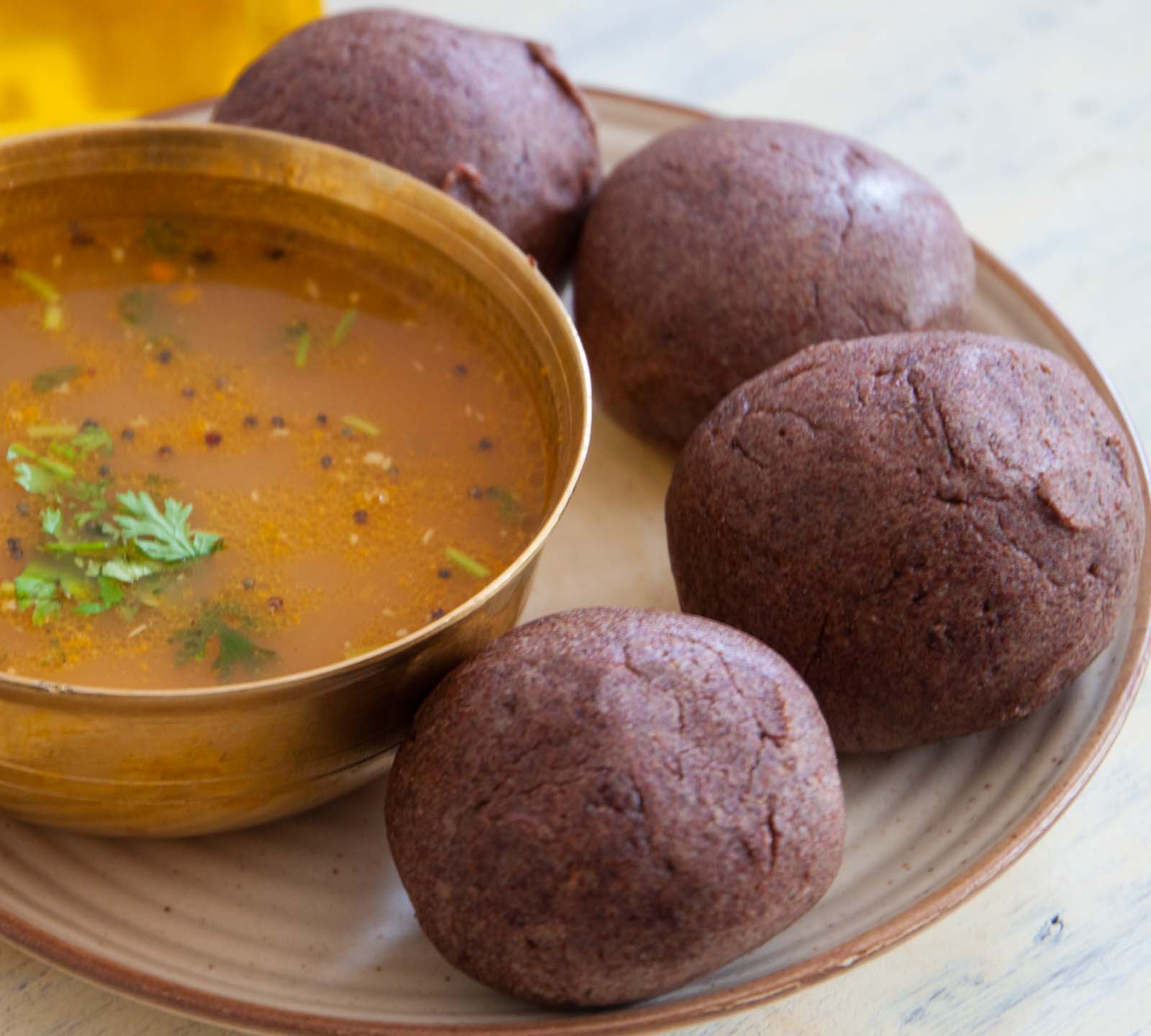 2. Karnataka Style Chicken Saaru Recipe
A spicy thick gravy that is cooked in a pressure cooker. Saaru refers to any gravy dish in Karnataka. This is the best to be had along with Ragi Mudde or just with Plain dosa. The saaru consist of roasted spice and onions to a smooth paste and then cooked along with chicken pieces till it is well incorporated.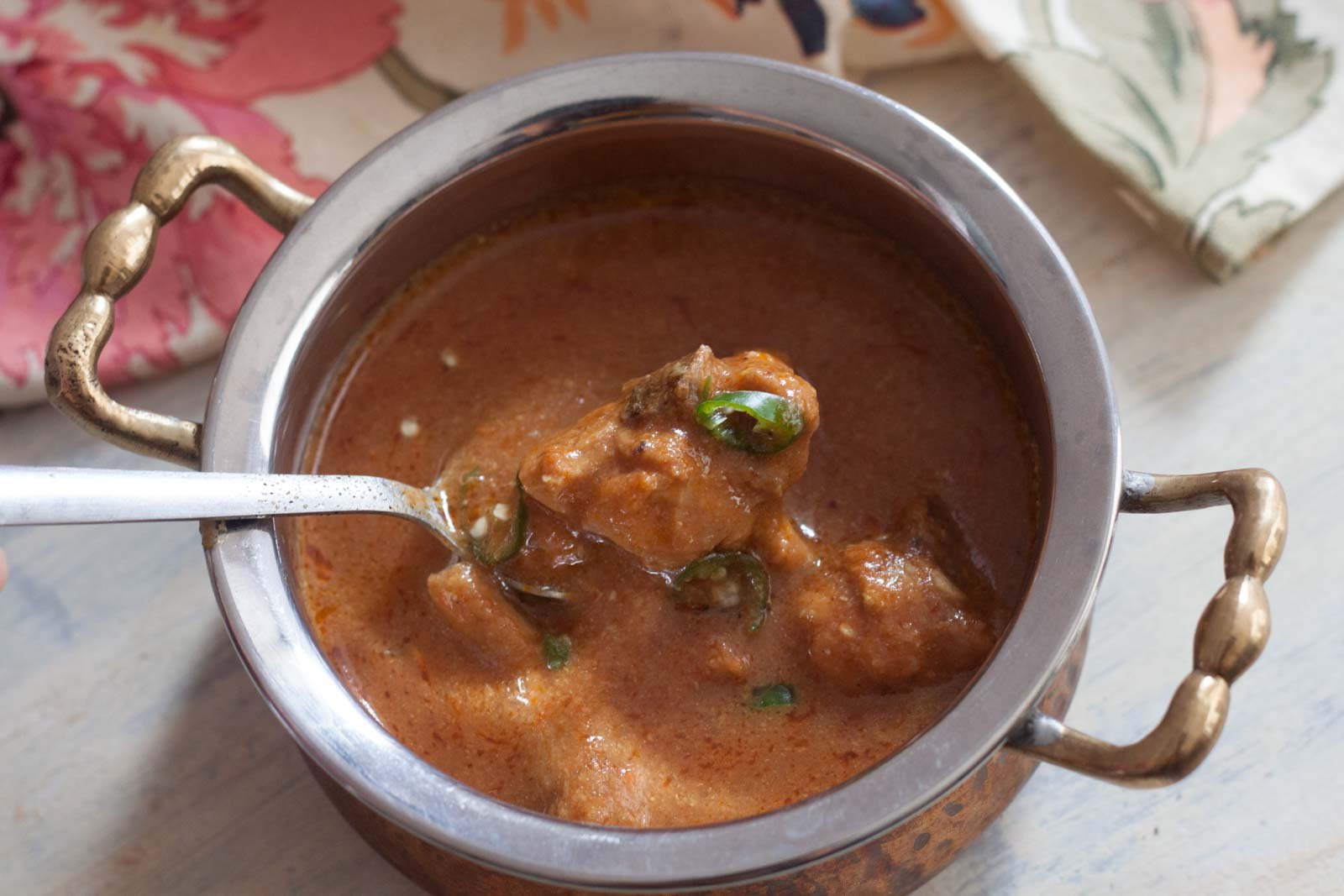 Pickled Onions Recipe is a technique used to soak the sliced onions in acidic solution like lemon juice and bit of salt. This will enhance the flavour of the onion and can be used in various other dishes just to add the crunchiness as well taste.