Here is a delicious and wholesome meal plate which has Hariyali Egg Curry In Coriander and Mint Gravy, Malabar Paratha and Curd that you can make for a healthy lunch or dinner. This meal plate is filled with necessary vitamins and minerals that are required for healthy body and mind and is also filling. Make it for lunch or dinner and we are sure your family will love it.
Here, the Hariyali Egg Curry in Coriander and Mint gravy is served with Malabar Parotta which is a flaky paratha and goes really well with the gravy. Along with it, we have served curd and some sliced carrots and tomatoes to complete the meal plate. You can add your choice of raita like Palak Raita, Tomato Onion Cucumber Raita, Boondi Raita, Lauki Raita instead of curd to make it more flavourful.
The Hariyali Egg Curry Recipe With Coriander and Mint, is a delicious curry made with the addition of coriander and mint combined along with some spices. Coriander, popularly known as cilantro in the west and dhania in the Indian subcontinent, is a very commonly used herb in the kitchen.
Hariyali Egg Curry Recipe is a delicious way of using super healthy coriander leaves as a base. It is easy to make and packed with nutrition as well. The addition of eggs, makes this recipe a very high protein dish.
If you are looking for more Egg Curry recipes, here are some for your Lunch/Dinner: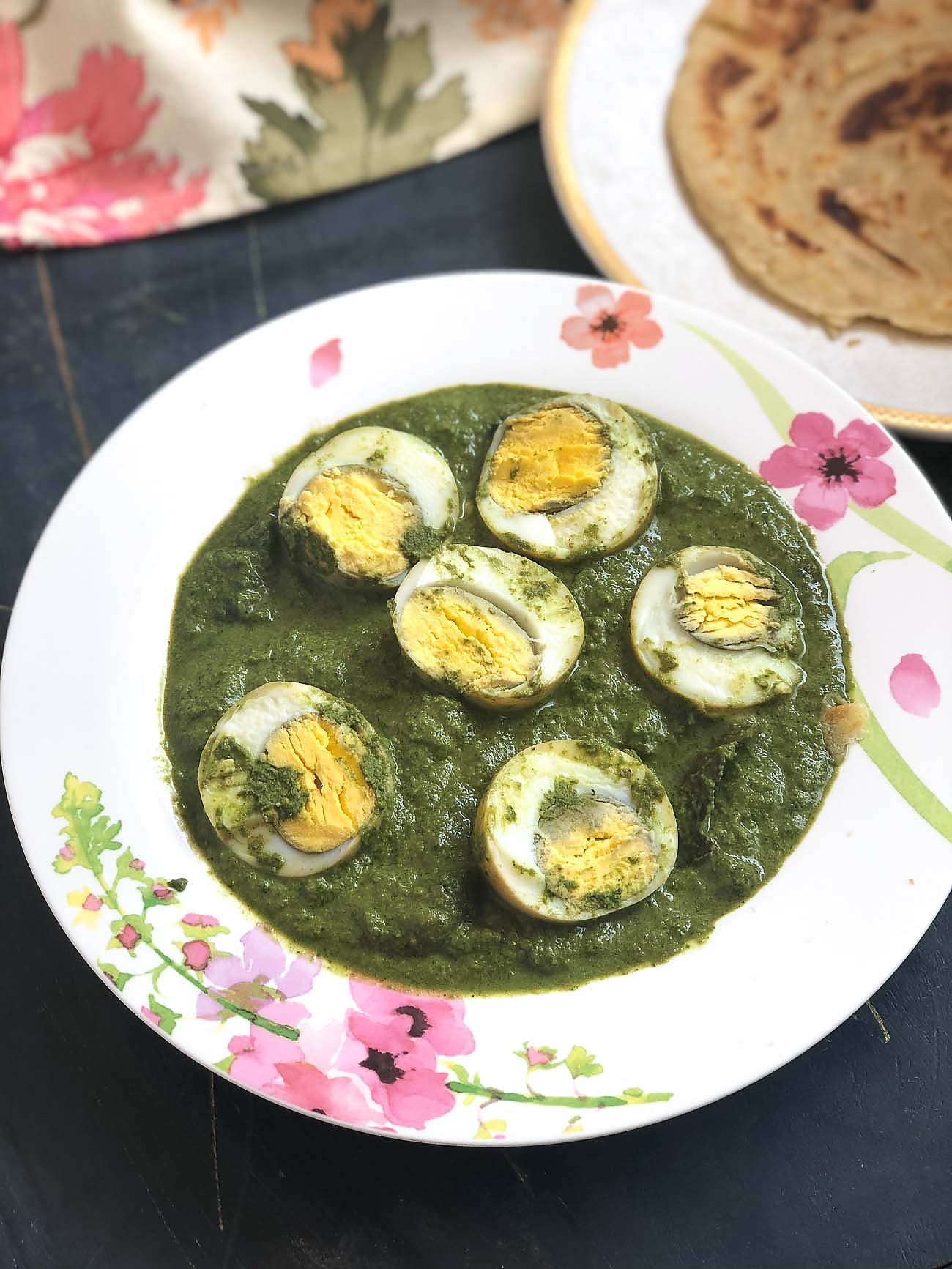 Malabar Parotta or Kerala Parotta is a layered flatbread made from refined flour (maida). This is a traditional recipe from Kerala. At some places it is also served at weddings, religious festivals and feasts. The dough is beaten into thin layers and later forming a round spiralled which has flaky layers.
If you are looking for more accompaniments recipes to serve along with the Hariyali Egg Curry, here are some: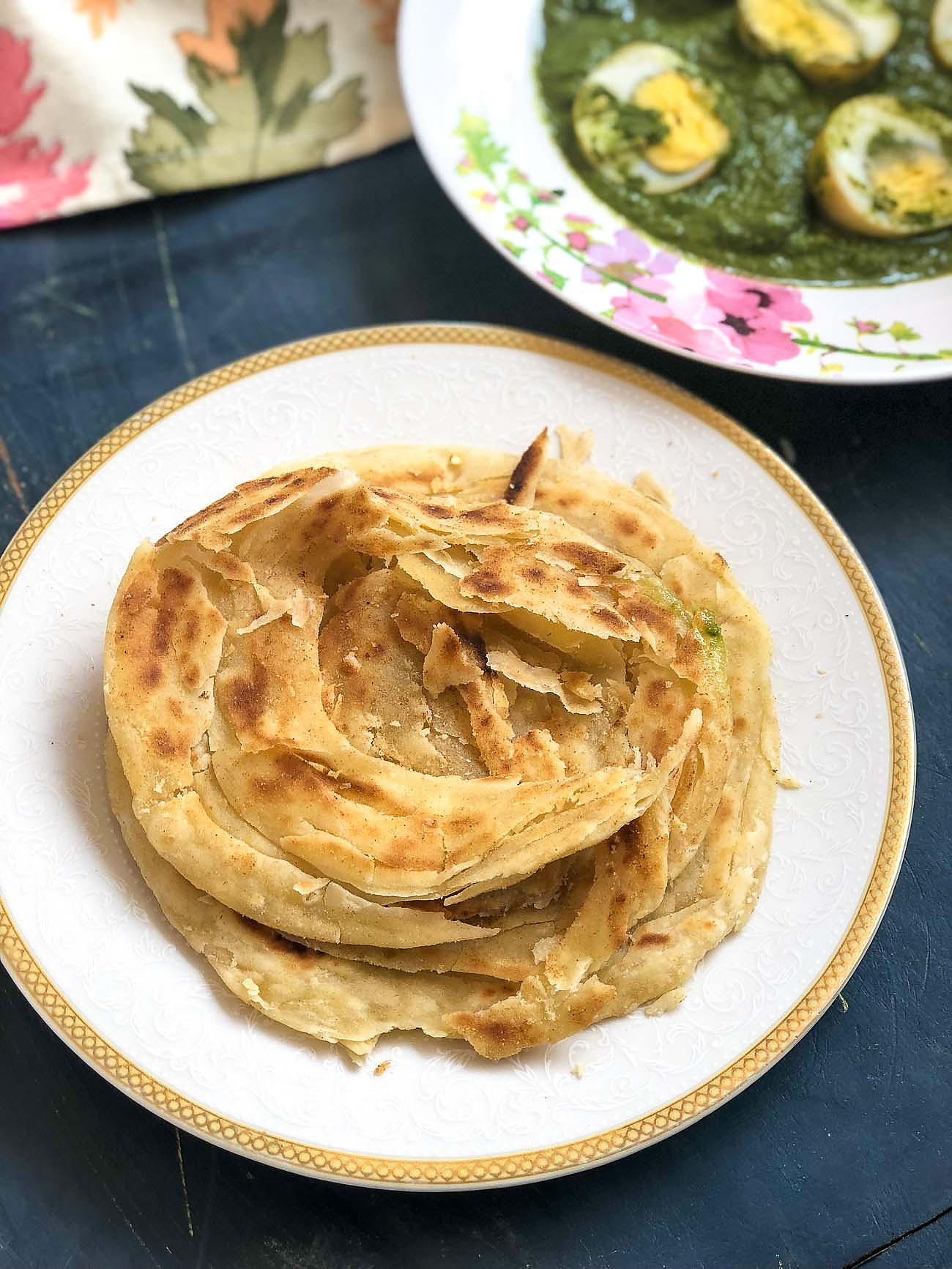 Curd or yogurt is a staple food that is used by most Indian households. We use it as a meal accompaniment, or use it as an ingredient in making many recipes.Yogurt is a healthy food for kids and adults alike since it keeps the digestion on track and is a probiotic natural food because of lactobacillus bacteria. The curd has calcium in a more soluble and absorbable form than in milk. This makes it a healthy option to use it as a snack, side dish or as an ingredient in our foods.