Whole Wheat Lachha Paratha Recipe (Multilayered Layered Indian Flat Bread)
In association with Vivatta (ChakkiAtta)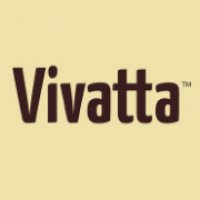 Archana Doshi
On

Monday, 17 August 2015 10:31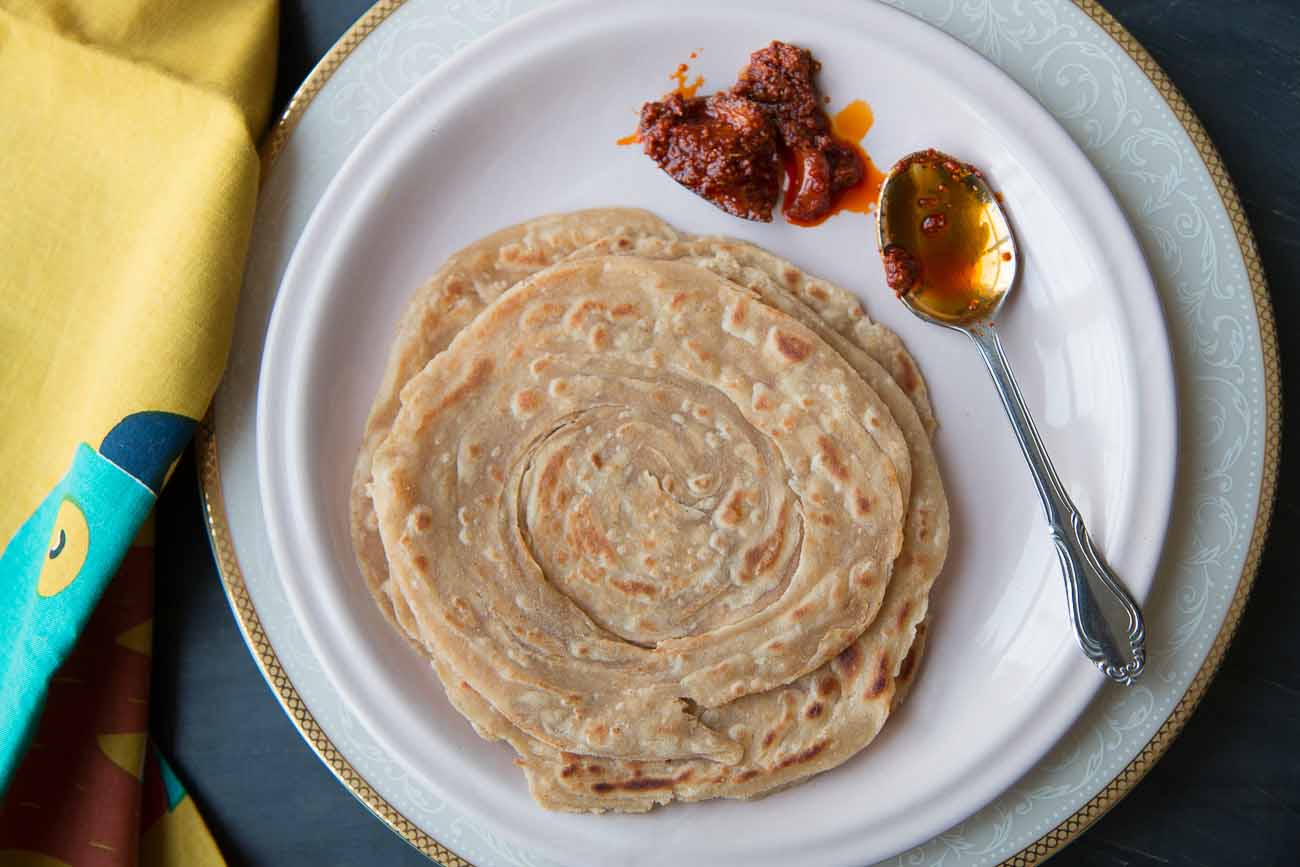 The Whole Wheat Lachha Paratha Recipe is a classic Indian Layered Flat bread that is most often made with maida (all purpose flour). This recipe of Lachha Paratha is healthy and is made from pure whole wheat chakki atta (Vivatta). Different regions of Indian call it using different names, from lachha parantha to kerala porotha. The layers in the paratha, gives it a crisp touch and also makes it a great bread to serve the gravy dishes.
Serve the Whole Wheat Lachha Paratha along with Vegetarian Gravy for a weeknight dinner or even for breakfast along with a chutney.
Here are more paratha recipes to try
Ingredients
1 teaspoon

Salt

Ghee

, to layer and cooking parathas
How to make Whole Wheat Lachha Paratha Recipe (Multilayered Layered Indian Flat Bread)
To begin making the Whole Wheat Lachha Paratha Recipe we will first knead to make the dough.

In a large mixing bowl, add the whole wheat flour (chakki atta) and salt. Mix well. Add a tablespoon of oil and rub it into the flour until you see coarse crumbs. Add a little water at a time and knead well to make a smooth and soft paratha dough. Cover the dough and allow it to rest for 10 minutes.

After 10 minutes, knead for a minutes again until the paratha dough is soft and pliable. Divide the dough into 10 equal portions.

Preheat a skillet on medium heat. If you are using a cast iron skillet, then grease the skillet well and allow it to preheat.

Keep some flour aside for dusting while rolling the dough. Shape each dough portion into a round ball, press it between the palm of your hands.

Dust the dough in flour and roll it into a 6 inch diameter circle. Smear some ghee or oil on this rolled out dough. Dust some flour over the ghee. This flour and ghee will help the lachha paratha split itself into layers.

Begin folding the lachha paratha dough like an accordion, similar to a saree pleat. Start from one end of the dough and reach the end. The dough is essentially made into a pleat. Once you have stacked up all the pleats one over the other, roll the dough into a swiss roll.

Flatten the pleated swiss roll between the palm of your hands, dust in flour and roll into a 4 to 5 inch diameter circle. You will be able to see the layers very clearly.

Place the rolled layered Lachha Paratha on the preheated skillet. Cook on medium heat on both sides for a few seconds, then smear ghee and cook until golden brown and cooked through completely.

Proceed the same way with the remaining portions of the paratha dough.

Serve the Whole Wheat Lachha Paratha along with Vegetarian Gravy for a weeknight dinner or even for breakfast along with a chutney.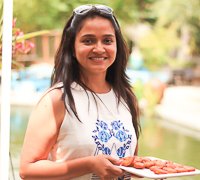 Archana Doshi is the founder of Archana's Kitchen. Archana launched Archana's Kitchen in 2007 as a way to keep track of her and family's recipes, and along the way grew it into one of the most popular cooking websites in the world. Archana is dedicated to helping home cooks be successful in the kitchen. Archana says "I hope you enjoy cooking recipes from my website where the sole effort is to make cooking simple for you. When you try out one of our recipes, we are longing to hear back from you. Do take your time to come back and share your comments, as your feedback means a lot to me"