A delicious and easy to make Lunch Box for your kids, that they will absolutely love. This time we have included a Fusion Dish, Achari Chicken Masala Pasta which has the flavour and combination of Italy and India. Kids usually look forward for a delicious Lunch Box, and this one will surely satisfy their taste buds. You can use your choice of Pasta to make this one.
Achari Chicken Masala Pasta, a delicious Pasta which will be hit in your house for sure. Apart from packing it in Lunch Box, you can also make it for your lazy weekday meals or make it as a part of your Weekend Brunch or Dinner. Along with it we have packed Pomegranates, but you can pack fruits of your choice. One can also pack some nuts like Almonds, Walnuts etc in their Kids Lunch Box.
We all love Pasta, especially the kids! Also there are so many types of Pasta that you can make using different sauces and spices. Here, we have a fusion Pasta for you which is called as Achari Chicken Masala Pasta. It is a lip smacking pasta recipe where pasta is tossed in an achari sauce.
This fusion recipe has the best of both worlds, Italian pasta with an Indian achari gravy sauce made from Nutralite Achari mayo. If you are a vegetarian, you can dd choice of your vegetables that goes well with the Achari Mayo such as Baby Corn, Bell Pepper etc.
If you like this recipe, you can also try other Pasta Recipes for your Kids Lunch Box: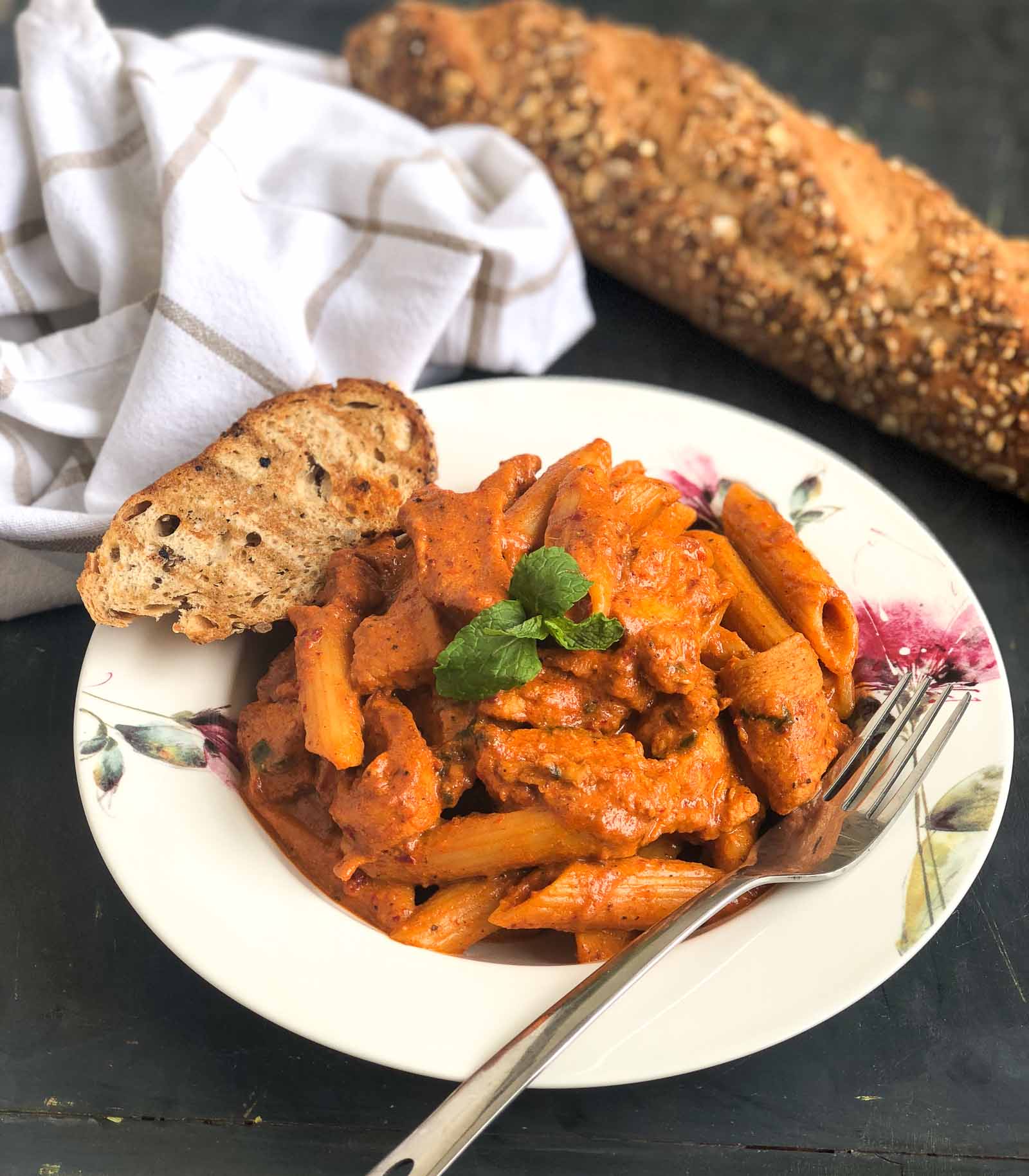 2. Pomegranates
Along with the Pasta, we have packed some Pomegranates which your kid can munch on during the snacks break or whhenever he is hungry in between the meals. You can add fruits of your choice according to the season and availability.