Dinner is always a meal that should be light as well as filling. The meal has to be quick and easy to prepare so that it can be made during the weeknight also. We have put across a completely homemade dinner meal that will end your day in a happy note. We have created you a dinner plate with good ingredients put together which will leave you satisfied and happy.
This week's dinner plate we have incorporated wild rice which is an exotic ingredient that can be added to your diet. It is typically a grain which has less calorific value when compared to the normal rice. We have also included a freshly tossed leaves and fruits which will give you added nutrients. We have also added a home baked bread as well. You can have a light soup along with the bread to start of the meal. You can also add a gravy of your choice to serve along with the wild rice if you want.
In today's Dinner plate we have :
The Roasted Carrot Tomato Soup recipe is a quick and easy soup that can be served either cold for the summers or hot during the winters. The sweetness from the carrots and the ripe tomatoes with a little tang, brings out refreshing flavours of this soup.
If you like this recipe, try more recipes like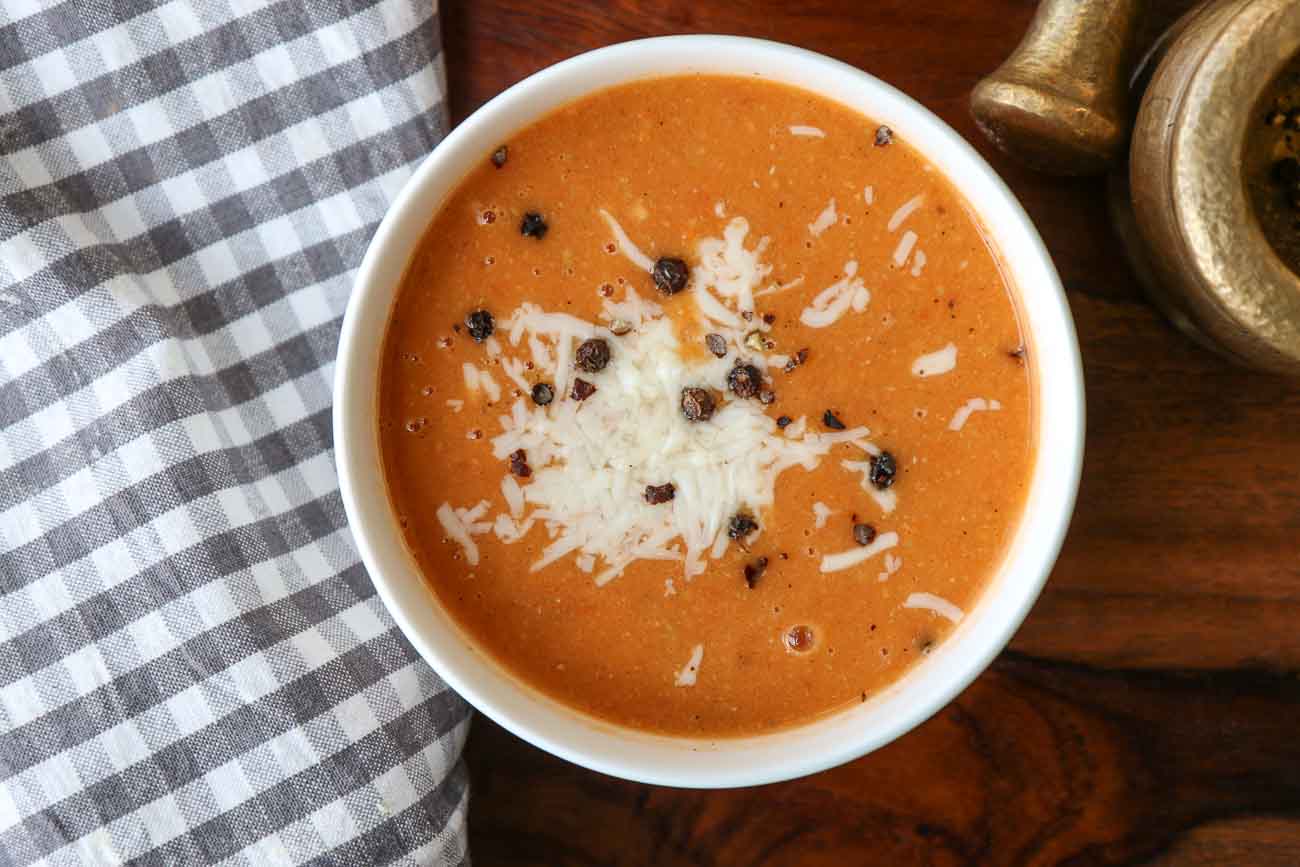 2. Stir Fried Wild Rice with Peri Peri Tofu Recipe
An exotic way of creating your meal with wild rice. Wild rice are typically a weed which is rich in Fiber and Vitamin B complex. They are of lesser calorie content when compared to the normal variety of rice. The rice is topped up with some crispy Tofu coated with spicy peri peri masala and served.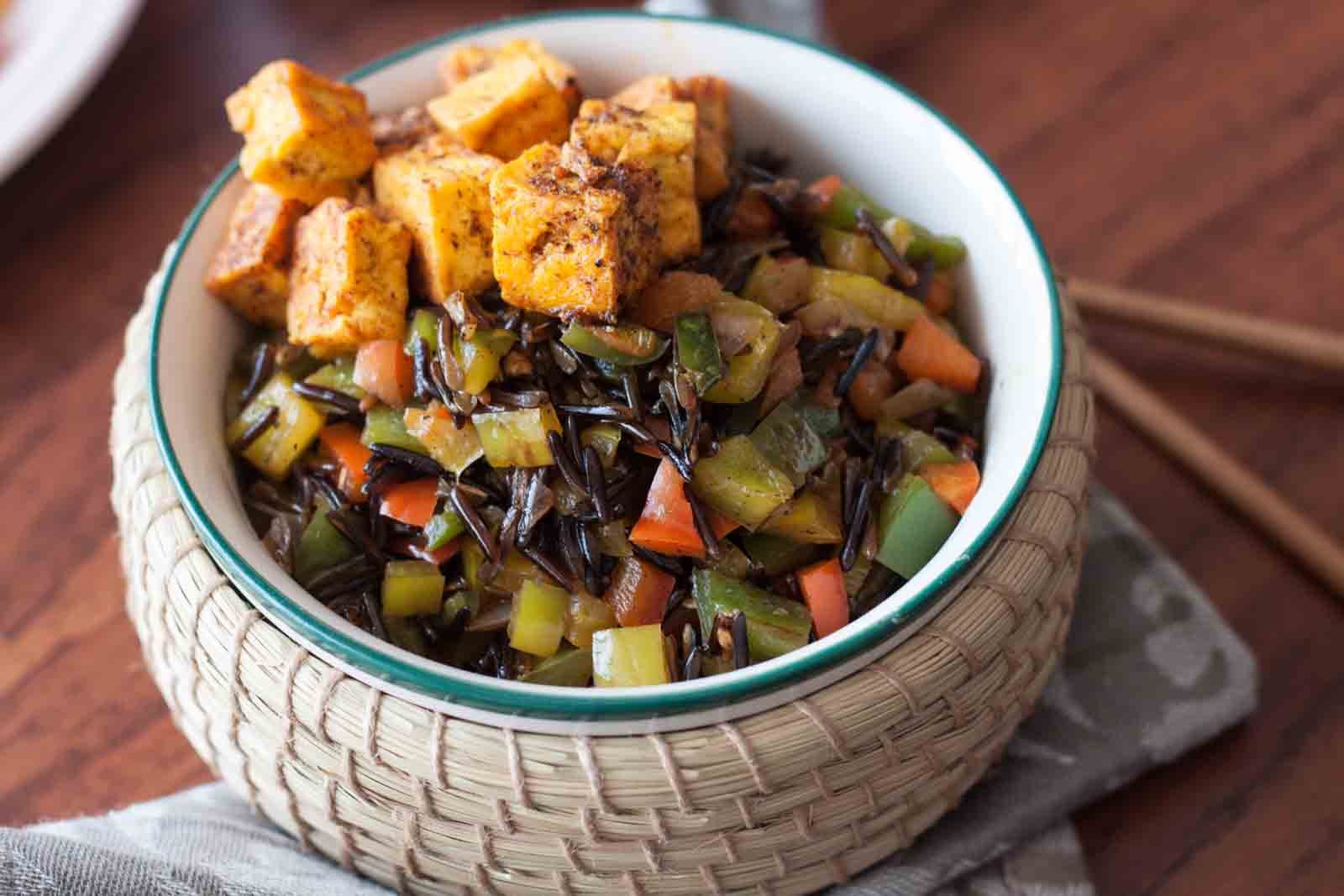 3.Spinach & Apple Salad with Orange Dressing Recipe
An all-time favorite salad which has citrusy orange dressing with a hint of tabasco sauce. It is tossed over freshly washed spinach, cut apples and few segments of oranges.
If you are looking for more Salad recipes here are some :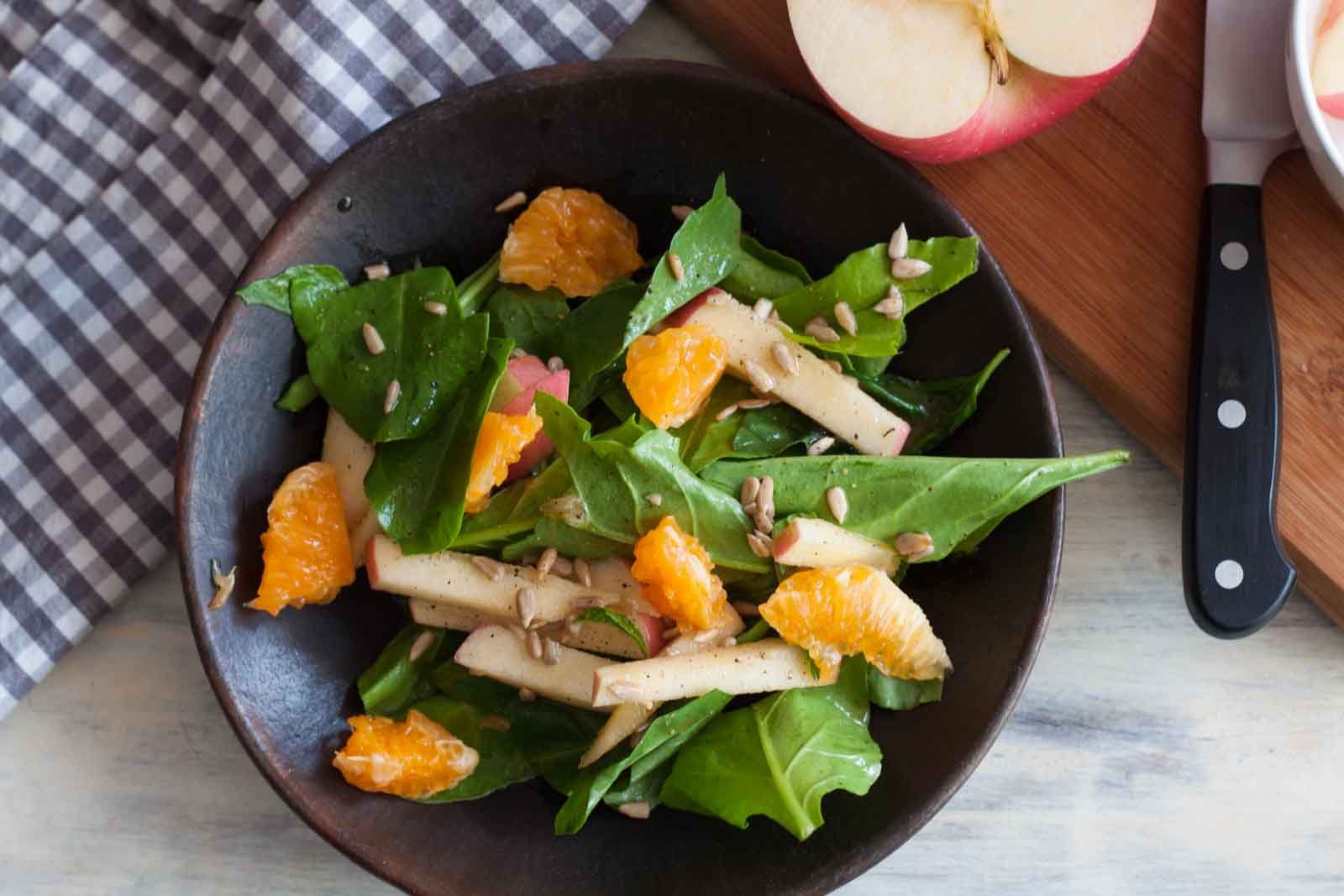 4. Pull Apart Bread with Basil Pesto Recipe
A must try healthy bread made with whole wheat flour and oats. It just require a little time of kneading and resting and you will end up in this delicious bread which is so delicious and soft, flavored with basil pesto.