Are you planning on making Puri for this week's breakfast? If yes, here we have tried a new recipe from Mangalorean Cuisine, which we believe will definitely satisfy your taste buds and hunger.
Whatever you eat in the Breakfast, it is the first dish that kick starts your day with a happy start and also provides you energy till your next meal. This Breakfast Meal Plate will help you to decide your everyday breakfast without any hassle. The recipes that we have put across for you complement each other very well and blends in to create a delicious meal that can be had anytime of the day.
In today's breakfast meal plate we have created a Mangalorean Style Kayi Vade Recipe which is a type of puri that is made with rice flour and it is then mixed with ground authentic spices from mangalore. These Puris are easy to prepare and tastes delicious.
Here, we have paired this mouth watering Puri along with a chutney which is made from cluster beans, called as Karnataka Style Gorai Kai Kara Recipe (Cluster Beans Chutney Recipe). The beans are very good for health,a as it contains loads of minerals and vitamins. It also forms a part of diabetic friendly dish. The meal is then complete with some chopped or sliced cucumber to add in the extra crunch. You can also pair it with some fresh ripened bananas.
The Accompaniments that we have paired for this breakfast meal plate are :
Cucumber (Good for Heart)
Banana (Rich in Potassium)
1. Mangalorean Style Kayi Vade Recipe
A hand pressed bread which is deep fried in hot oil. The dough is different from the normal poori dough recipes as it contains the spice mix that are origin to the flavors of Mangalorean cuisine. The pooris are patted onto your palm and then deep fried.
If you are looking for more Puri Recipes, here are some that you can make for your everyday meals: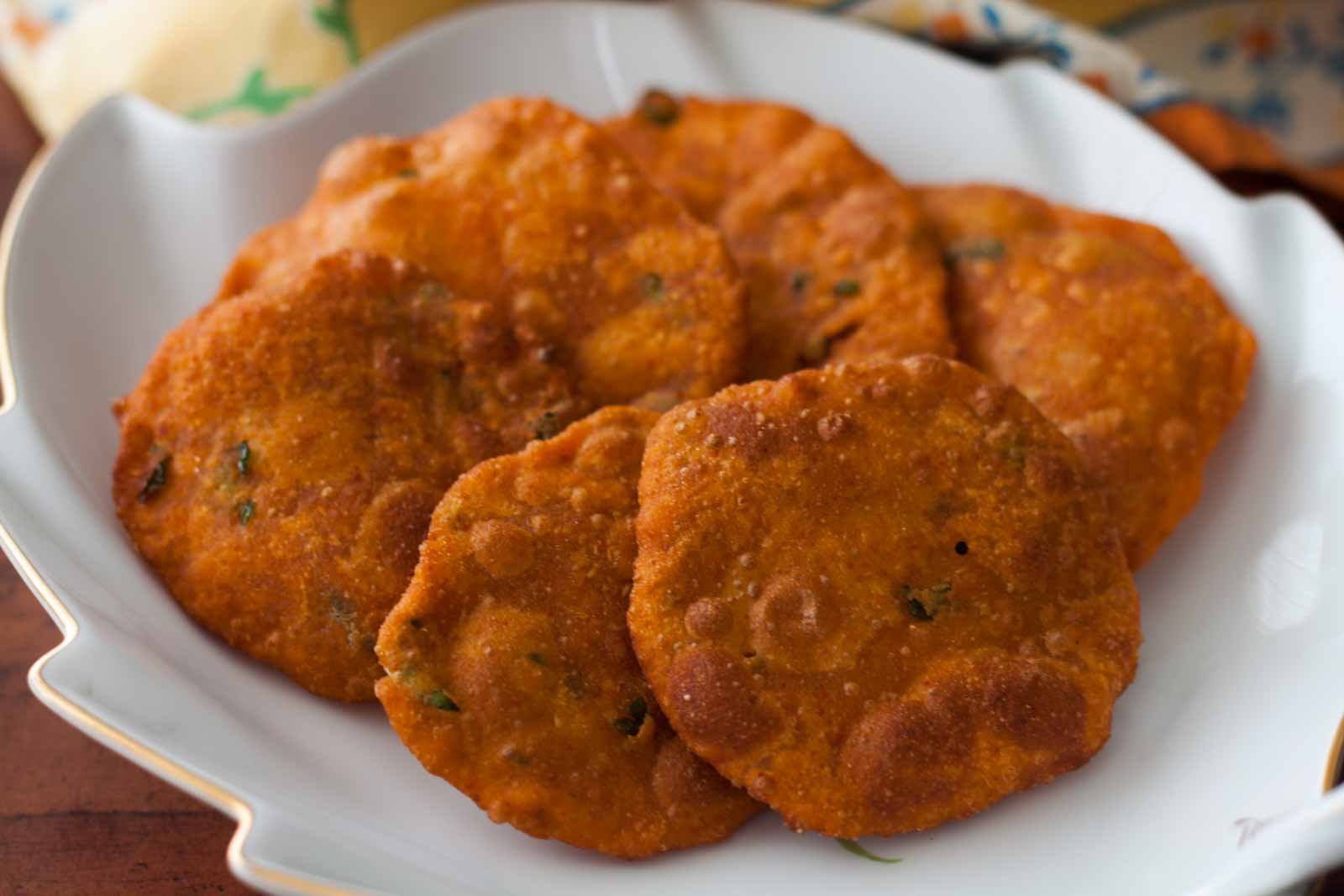 2. Karnataka Style Gorai Kai Kara Recipe (Cluster Beans Chutney Recipe)
A creamy and spicy chutney made from cluster beans. A good way of using the beans in the form of a chutney. Cluster beans are stir fried along with onions and peanuts and then blitz into a smooth a creamy mixture. Then, finally a tadka is added on top and served. It is the best accompaniment for puris.
If you are looking for more Chutney Recipes, here are some: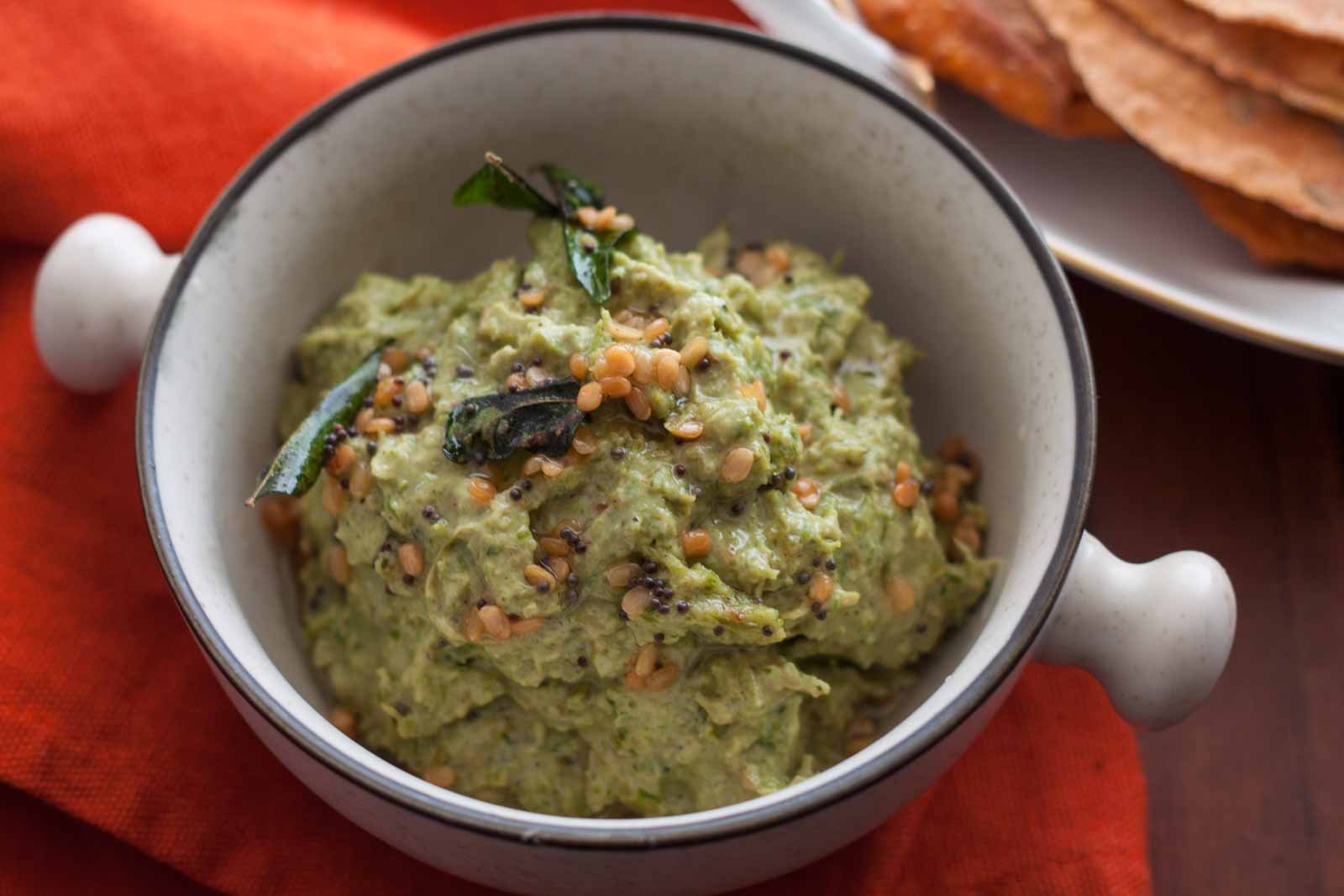 3. Salad:
Add freshly chopped cucumber or vegetables as part of your meal is very essential as you will be getting the vitamins and proteins directly into your body. You are free to add any sort of vegetables that you love.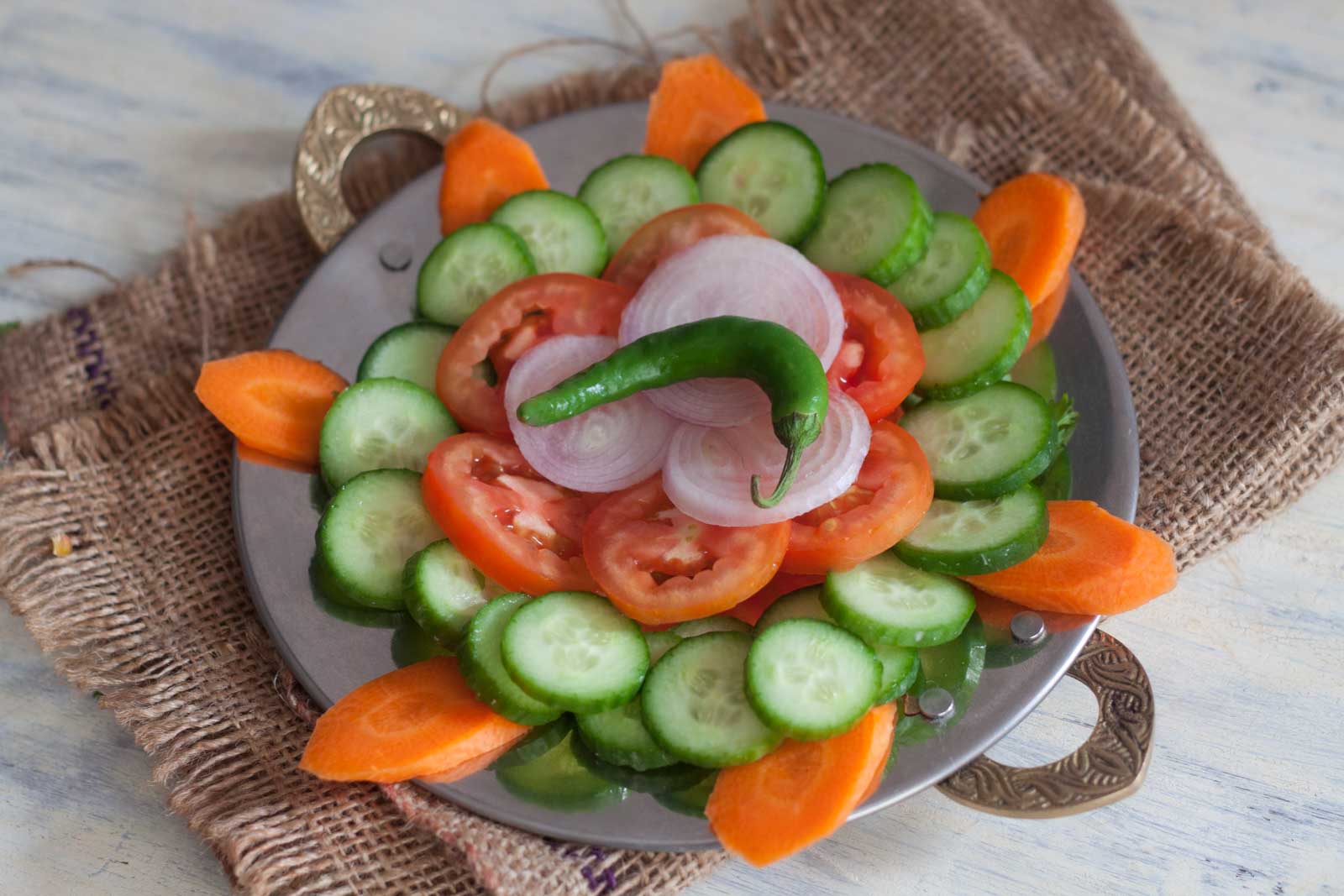 4. Fruit Bowl
If you are serving this meal for your breakfast, then you can add some fresh fruits instead of vegetables. We have added bananas into the plate but you're welcome to add different fruits of your choice. Add fresh fruits to your everyday diet will help gain good amount of vitamins and minerals.