We have put together an easy and a quick portion control meal plate that can be made instantly and relished along with your loved ones as a very light meal. The meal is packed with good amount of nutrients which will be helpful for your everyday diet. Eating healthy and the right portions at each meal time eis highly essential. Eating mindfully and chewing your food slowly should be a routine practice.
Plan your day to day meals by following our menu list for today :
Amla, can be partially attributed to its high vitamin-C content. Amla enhances food absorption, balances stomach acid, fortifies the liver, nourishes the brain and mental functioning, supports the heart, strengthens the lungs, regulates elimination of free radicals, enhances fertility, helps the urinary system, increases skin health, promotes healthier hair, acts as a body coolant, flushes out toxins, increases vitality, strengthens eyes, improves muscle tone and, acts as an antioxidant. Gooseberry contains chromium, which has a therapeutic value for diabetic patients. Indian Gooseberry stimulates the isolated group of cells that secrete the hormone insulin, thereby reducing blood sugar in diabetic patients and keeping their body balanced and healthy.
Whole Green Moong Dal is high in protein and a low calorie food that is packed with vitamins and minerals. Eating Green Mung Beans is Ideal for those with Digestive Issues and Sensitive Stomachs. The dal is known to be easily digestible, helps reduce inflammation, it does not produce gas and bloating, unlike other beans. Green Mung Beans exhibits powerful antioxidant properties that can help fight various disease and also protects our body.
Follow Guidelines for Healthy Eating Using Portion Control
1. Gujarati Khatta Mag/ Moong Recipe (Green Mung Beans in Buttermilk Curry)
A delicious preparation of green moong beans that is cooked and simmered in a spicy yogurt curry.Green Moong when combined in butter milk along with the simple and delicate flavours of asafoetida and ginger makes this dish a perfect comfort food.
Here are more similar recipes to try: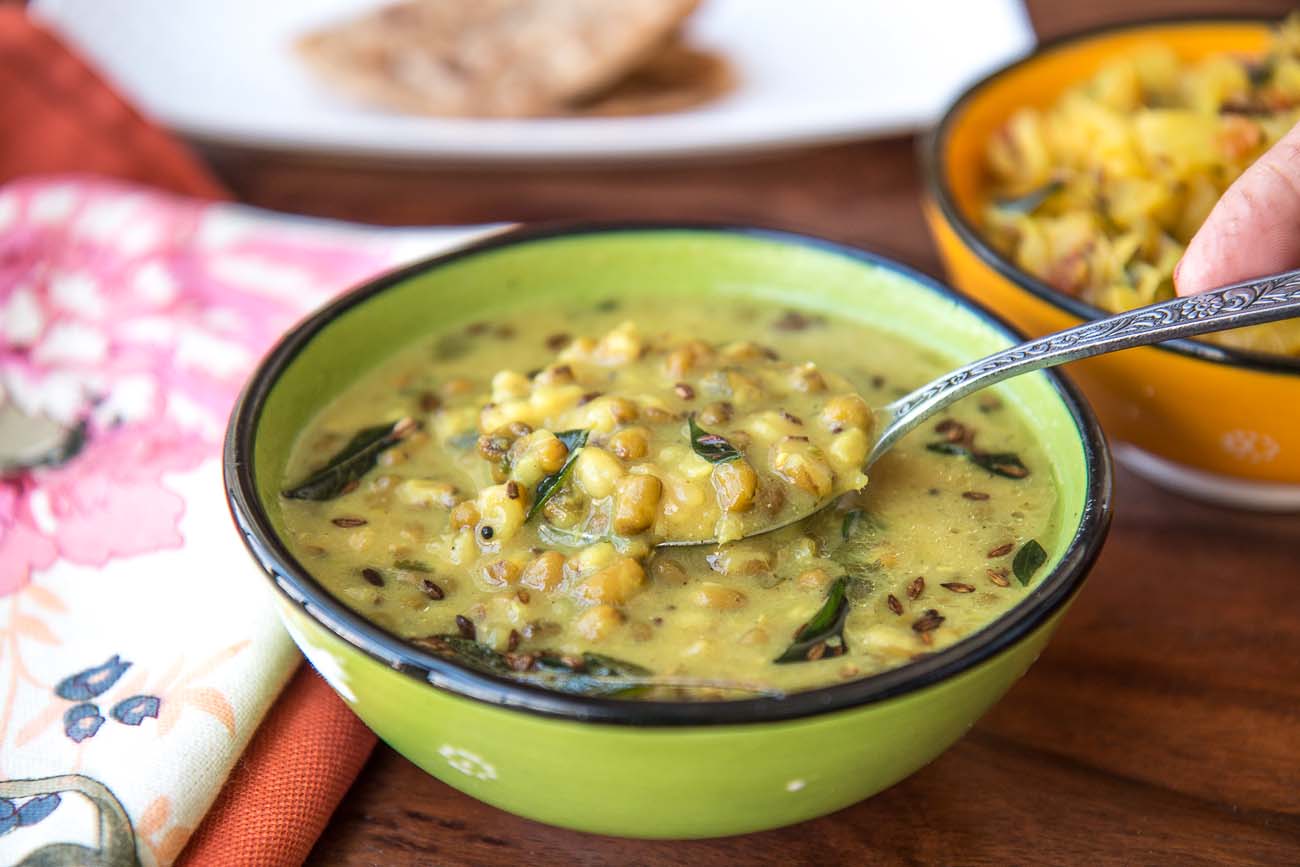 2. Patta Gobhi ki Sabji Recipe (Cabbage Tomato Sabzi)
A super quick and easy recipe, the vegetable is light and yet has all the flavours of the masalas in the cabbage making it a healthy recipe as well.
If you like this recipe, you can also try other Vegetable recipes such as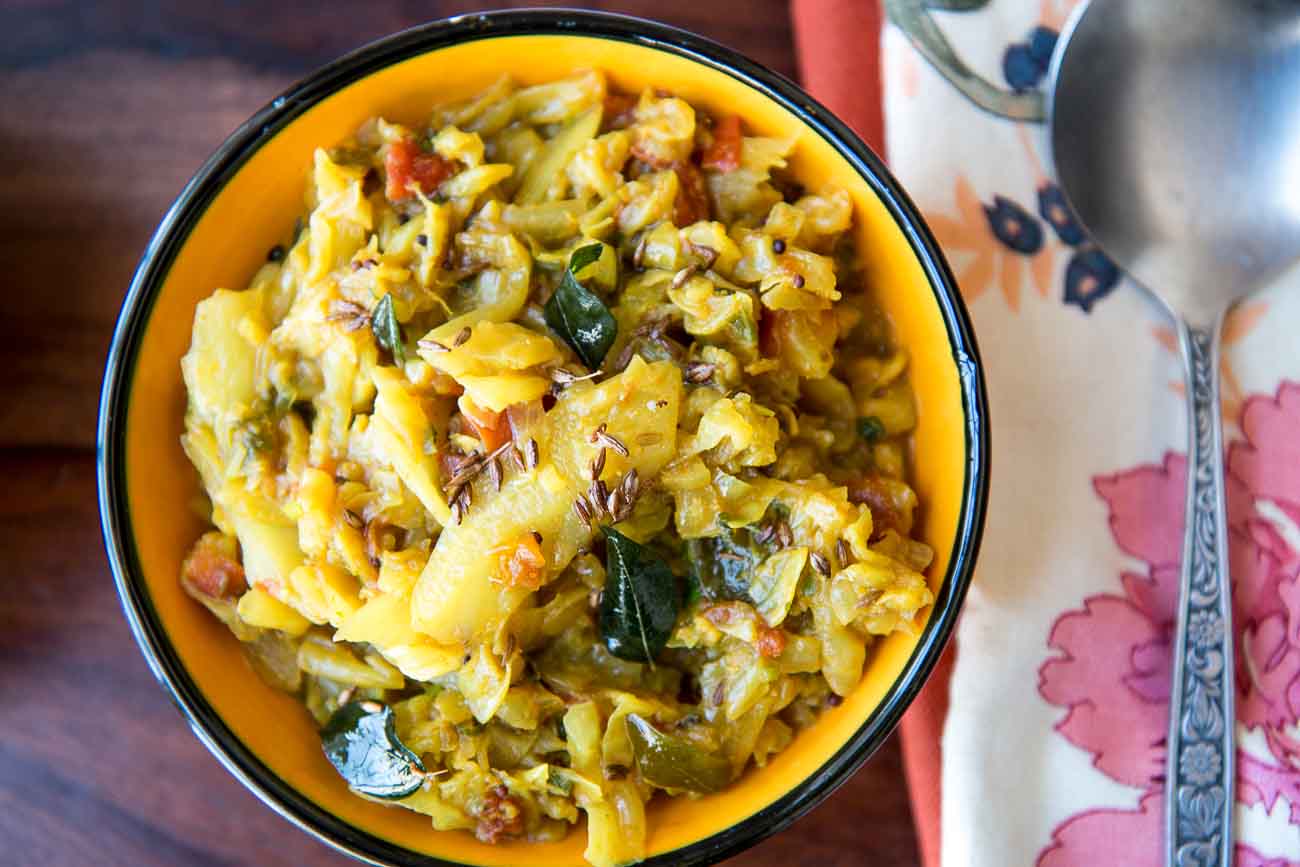 3. Nellikai oorugai/Amla Sambhariyo Recipe (Instant Gooseberry Pickle Recipe)
A very quick tangy pickle made with gooseberries and tossed with some Indian masala. Any time where you feel you have lots to do on your plate and then need something quick to be made which will taste tangy and spicy, you can create this recipe instantly.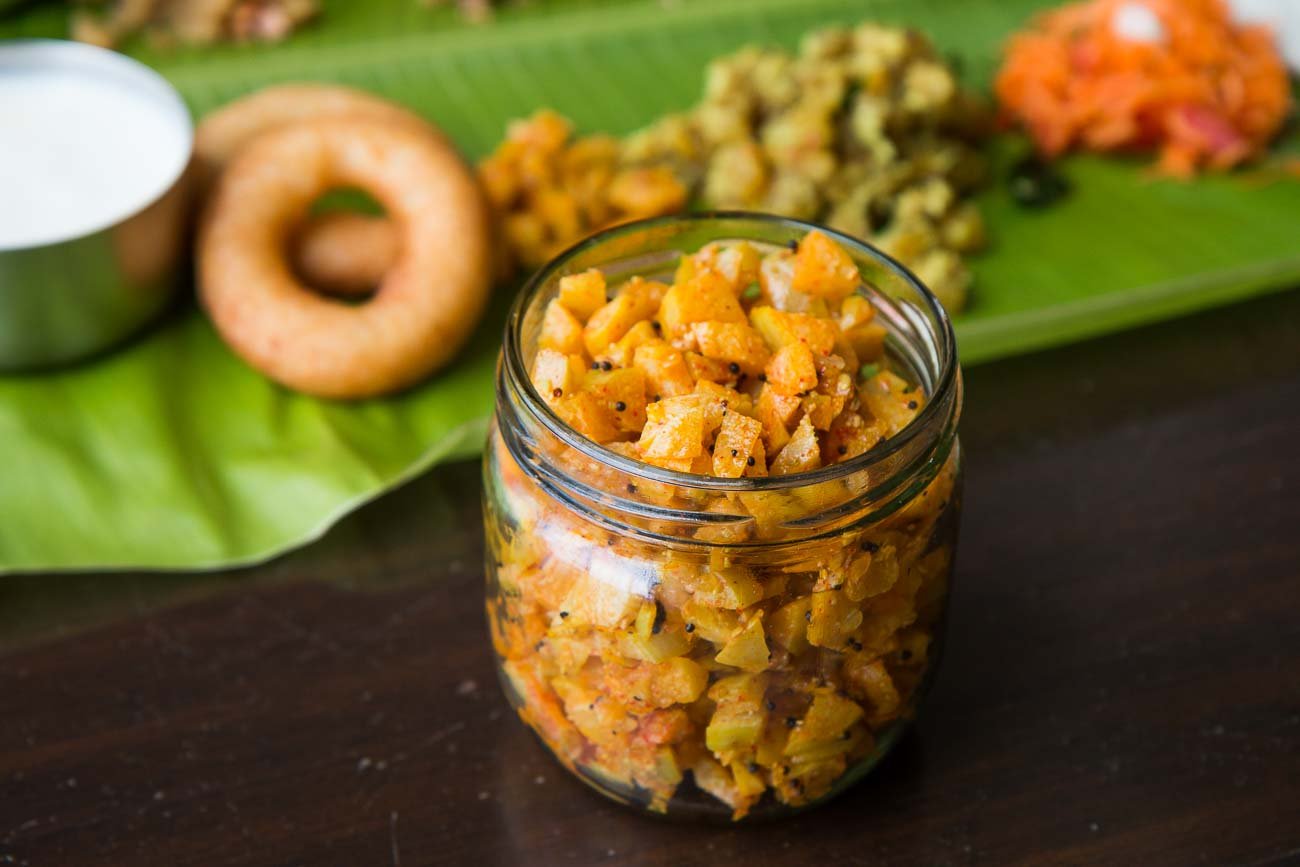 4.Phulka
Phulka becomes the staple flat bread for most of the Maharashtrian meal. The bread is cooked on a hot stove till it fluffs up and there is no oil added.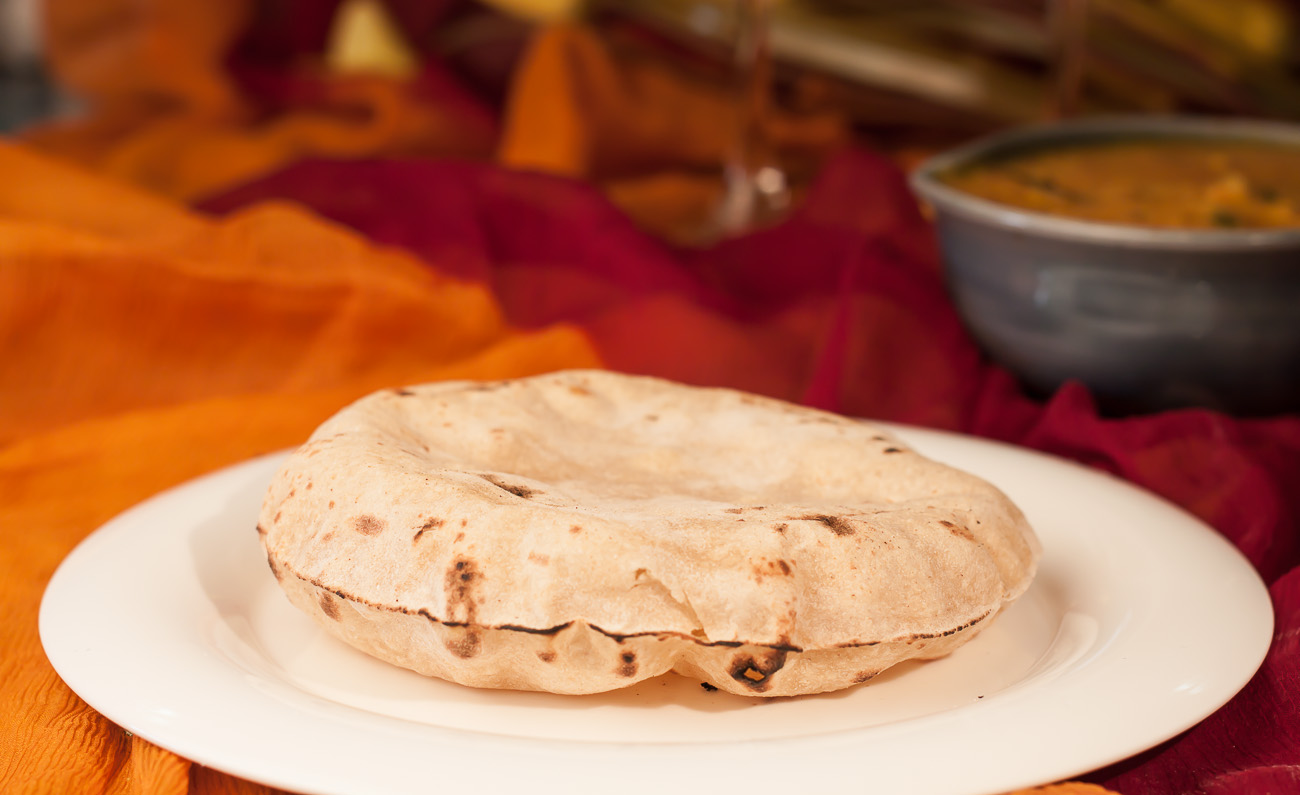 5. Cut Vegetables
Add freshly chopped cucumber or vegetables as part of your meal is very essential as you will be getting the vitamins and proteins directly into your body. You are free to add any sort of vegetables that you love.