A delicious and healthy Portion Control Meal Plate which has some fantastic and easy to make Gujarati Recipes. This meal plate includes Gujarati Dal, Kathiyawadi Stuffed Onion, One Pot Spicy Vegetable Pulao Recipe With Coconut Milk and Onion Thepla.
Easy to make and delicious to eat, firstly we have Gujarati Dal in this meal plate. Rich in proteins, this Dal gets ready in no time and is tempered with curry leaves, cumin seeds and mustard seeds in the end which enhances its taste even more. Along with Gujarati Dal, we have added Kathiyawadi Stuffed Onion, where Onion is stuffed with spicy groundnut masala.
To complete this meal, we have One Pot Spicy Vegetable Pulao Recipe With Coconut Milk, which is filled with the goodness of vegetables. We also has an Onion Thepla that you can include in this meal.
Tips To Portion Control: You can skip either of Pulao or Thepla and include a healthy salad like Satvik Carrot Sprouts Salad in your meal. Instead of Onion Thepla, you can also add a Ragi Wheat Roti or Makki Ki Roti, to make your meal more nutritious.
Below are the quantities we have used for a complete portion control meal. You can use these suggestions based on your dietary requirements. We have plated two roti's and the below calories are calculated for 1 roti.
Total Calories: 350 Calories
Salad - 1 Katori
Onion Thepla - 1 piece
Veg Pulao - 1/2 Katori
Gujarati Dal - 1 Katori
Onion Sabzi 1/2 Katori
Slightly sweet in taste, Gujarati Dal is a perfect recipe which you can make for your everyday meals. Rich in protein and easy to make, this recipe requires only few ingredients. The tempering of curry leaves, cumin seeds and mustard seeds just enhances the taste of this dal.
If you like this recipe, You can also try other Dal Recipes which you can include in your everyday meals: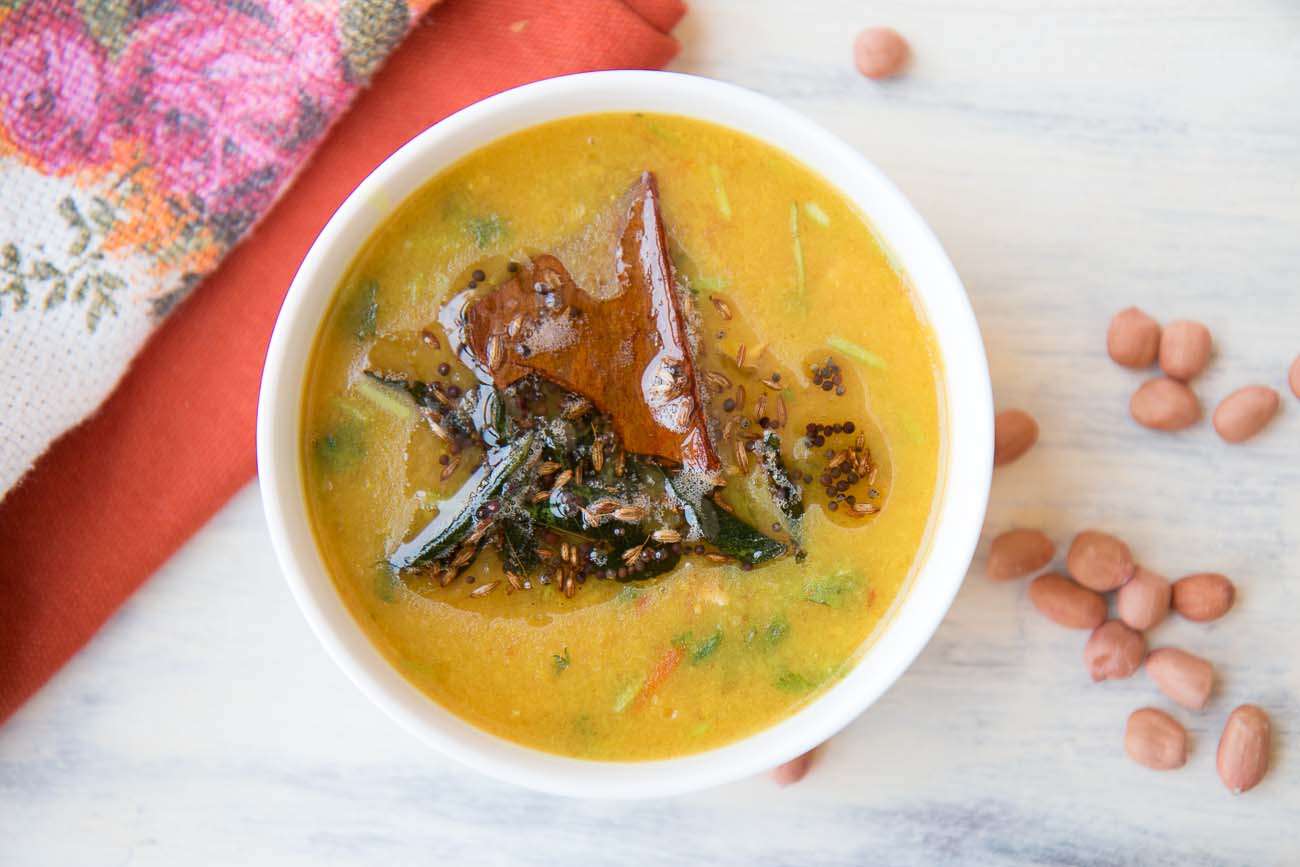 Kathiyawad is a region in Gujarat and its cuisine is pretty hot and spicy as compared to the gujarati cuisine. This Kathiyawadi Stuffed Onion Recipe is a simple to make and will surely satisfy your taste buds. In this recipe, the baby onions are slit and stuffed with a spicy groundnut masala which is made with roasted groundnuts, garlic, red chilli powder, coriander leaves, coriander powder and more.
If you like this recipe, you can also try other Kathiyawadi Recipes such as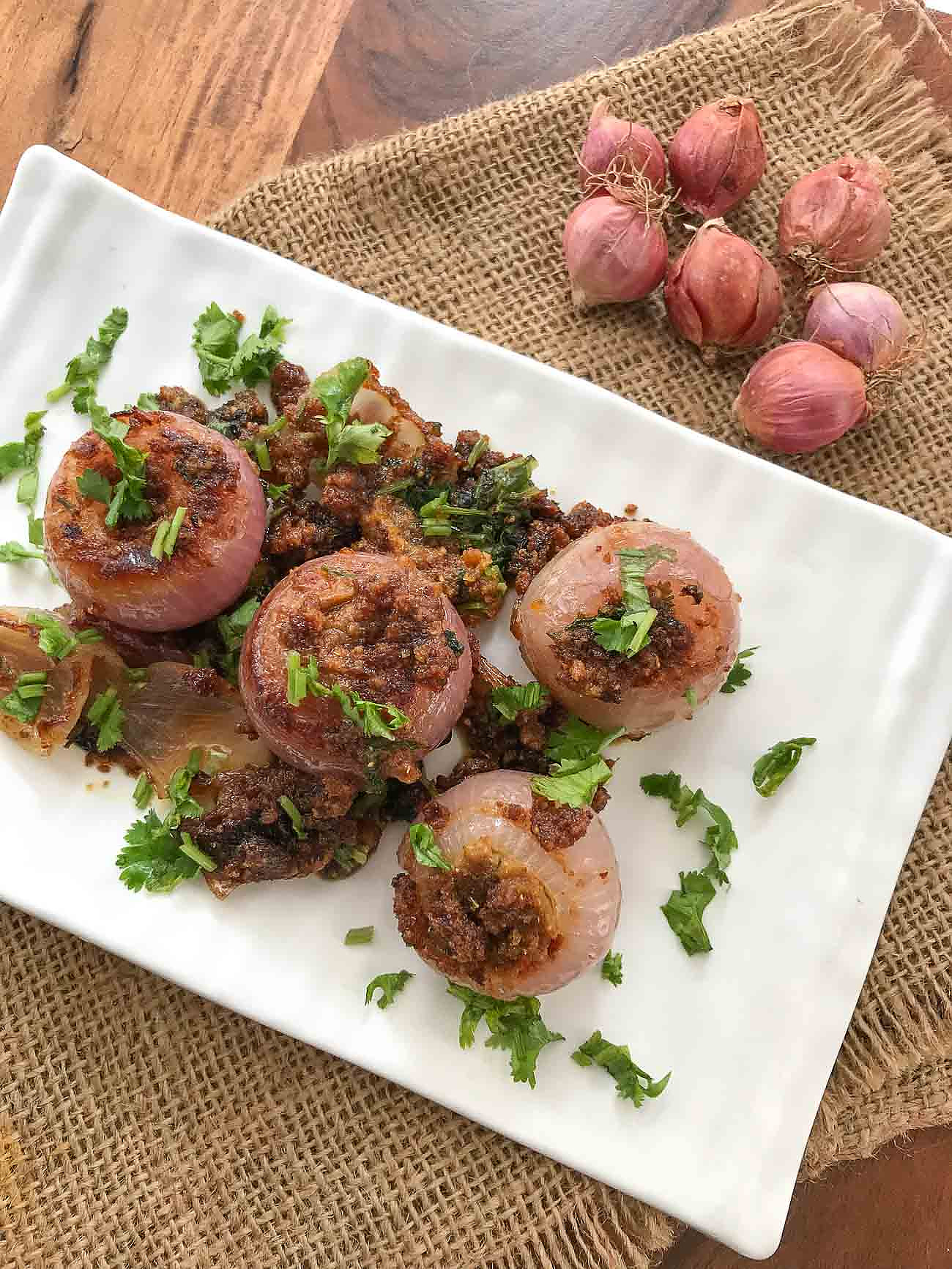 One pot dishes comes in handy when we are running out of time or want something easy to make. This One Pot Spicy Vegetable Pulao Recipe with Coconut Milkis one such recipe where rice is cooked along with coconut milk and everyday spices. You can serve it on its own with a Raita or serve it as a side dish with your meal.
If you like this recipe, you can also try other Pulao recipes such as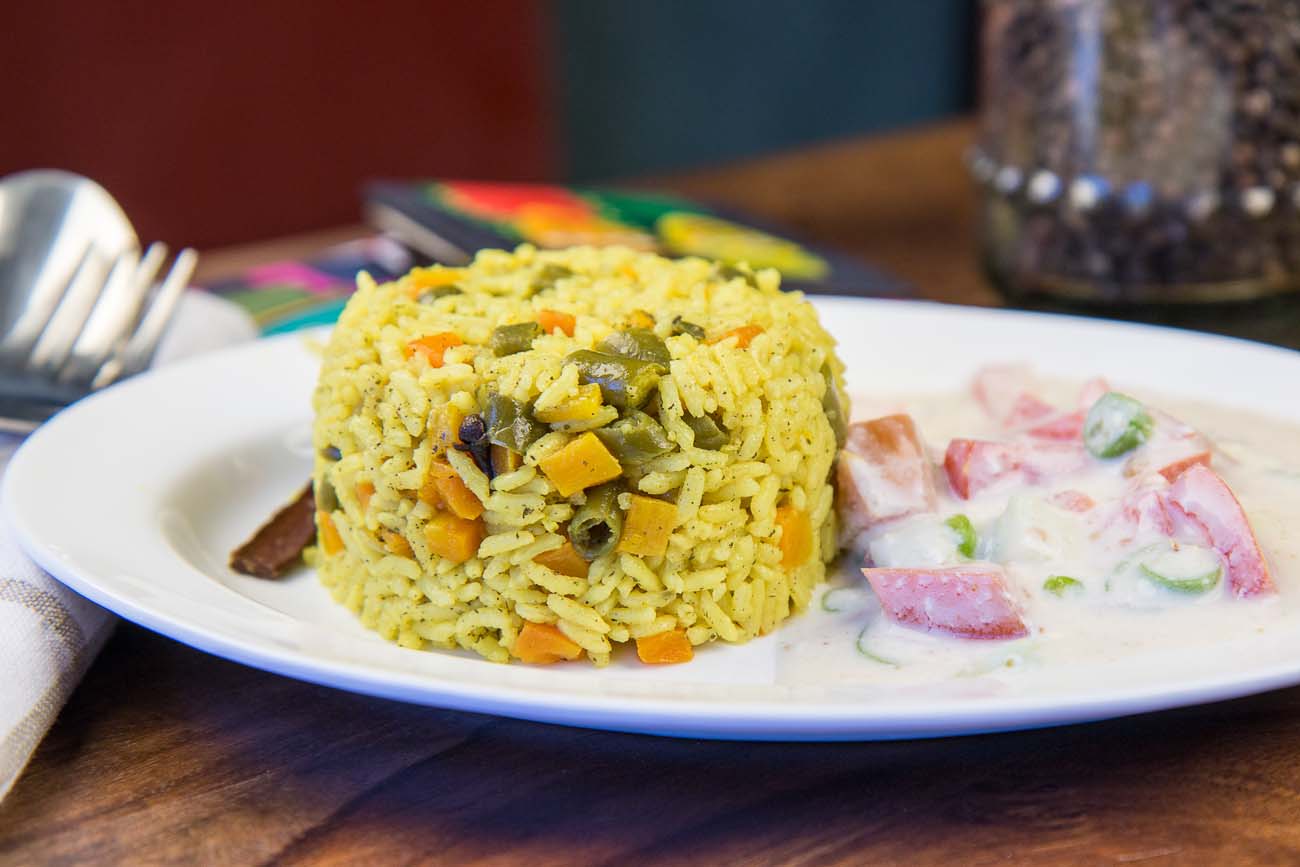 Gujarati food is famous worldwide and one of the dishes which is everyone's favourite is Thepla. Usually, Thepals are flavoured with Methi but you can add any vegetable according to your taste and prefrence. They are thin breads which is flavoured with a vegetable and everyday masalas. Here, we have Onion Thepla which tastes delicious with Kadhi, Dal or any Sabzi.
If you like this recipe, you can also try other Thepla Recipes such as