Mulled Apple Juice is a lovely winter warmer and the perfect alternative to mulled wine. It's ideal for kids, and abstainers alike. Kick off those heels, turn on some music and relax with a glass on a comfy sofa.
---
Apple Almond Date Smoothie along with oatmeal is filling and refreshing. This is one of the smoothies my children have when they return back from school. Combining dry fruits like dates adds the nourishment and yes it tastes delicious. I have these on days when I want to have a one dish meal. It keeps me energized and full for a long time.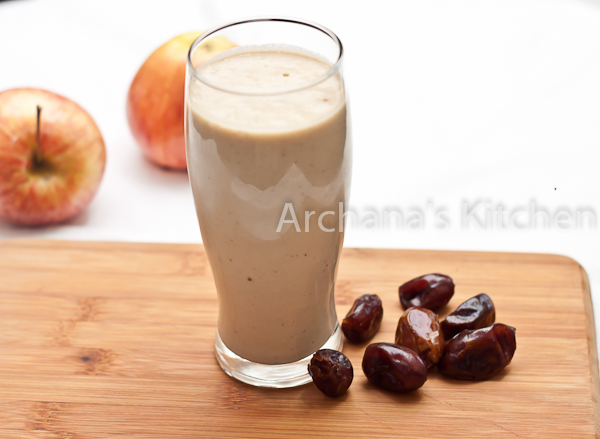 ---
Gobi Manchurian is a very popular Indian Chinese (also known as Indo-Chinese) dish. Indian Chinese cuisine is the adaptation of Chinese seasoning and cooking techniques to suite Indian tastes. It is said to have been developed by the tiny Chinese community that lived in Kolkata for over a century. Immensely popular with Indians, it is widespread in major Indian metropolitan cities such as Mumbai, New Delhi and most importantly Kolkata (formerly Calcutta).
---
Moong Dal Chilla/ Spiced Lentil Crepes - Video Recipe
---
Dal Makhani is the most savored Punjabi dhaba dal had Indians all over India and around the world. Black urad dal and rajma mingled in the subtle spices are simmered with cream and butter for as long as 30 to 45 minutes bringing in the rich and delicious flavors of the lentils and spices. The longer it simmers the tastier it gets. Serve the dal with any of the
Indian Breads
or
Paneer Pulav
and another vegetarian accompaniment like
Paneer Makhani
will add more richness to the meal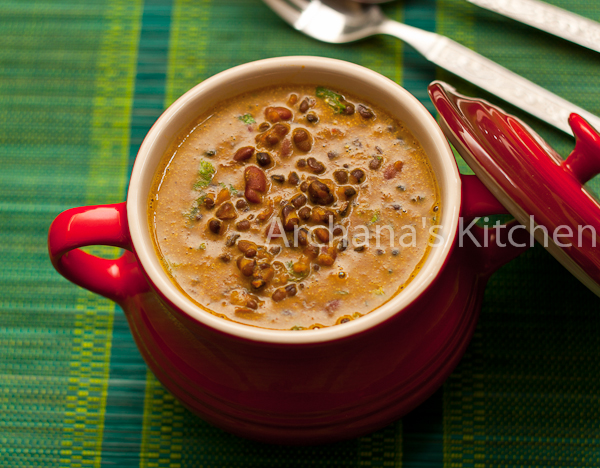 ---
Quick Cauliflower Phool Gobi Sabzi
A quick and delicious vegetable made from Cauliflower. Cauliflower is one of the most tastiest of the vegetables when cooked along with subtle spices. This one is my all time favorite. It is quick to make and tastes delicious for a lunch box as well.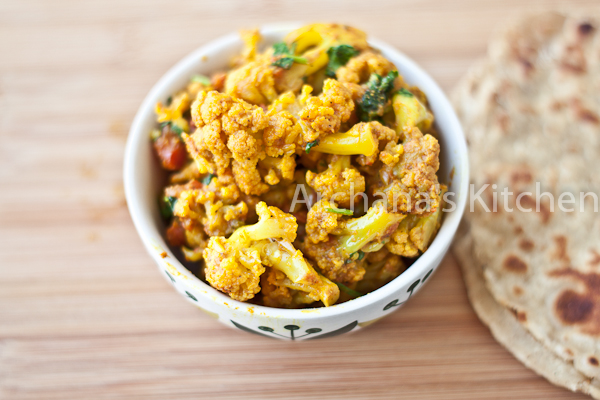 ---
German Apple Cake is one of my favorites, because it is lightly, feathery and fluffy. When I bake them I like to place the apples in there layers. One at the bottom of the pan, one that is combined into the batter and one layered neatly on the top sprinkled with brown sugar. Super delicious. This cake is perfect for those tea time parties or even dinner when topped with some warm rum custard.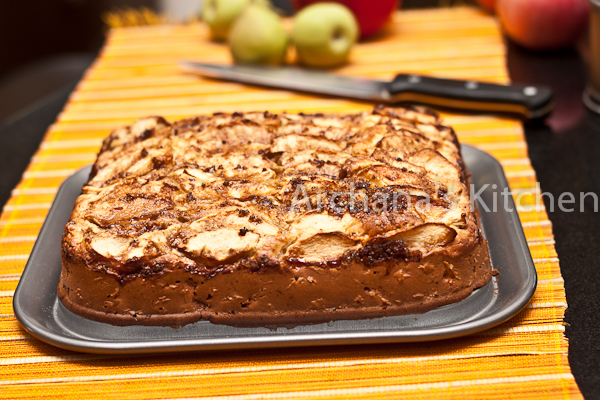 ---
Masala Dosa is an absolute delicacy not only in the south indian home, but in the homes of people around the world who love Indian food. The rice and lentil crepes are filled with a delicious potato filling that is tempered with mustard, green chillies and onions. Every home in southern India has their variation in making the filling. And this recipe is the way my mother makes it.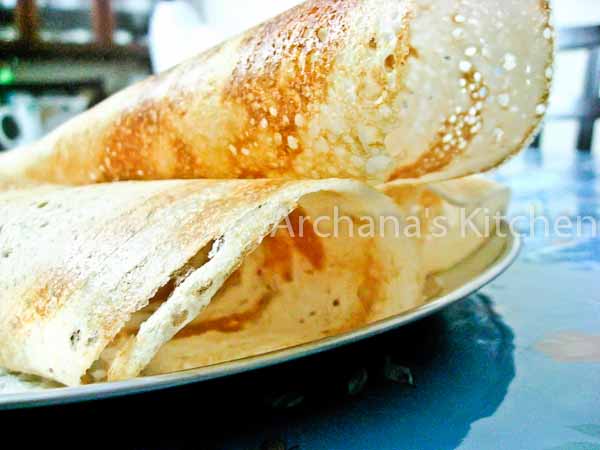 ---
Whole Wheat Orange Chocolate Chip Pancakes
Whole Wheat Chocolate Chip Pancakes with zested orange peel is just super delicious for a morning breakfast or an after school snack. I sometimes pack these pancakes as a snack box for school and the children love it.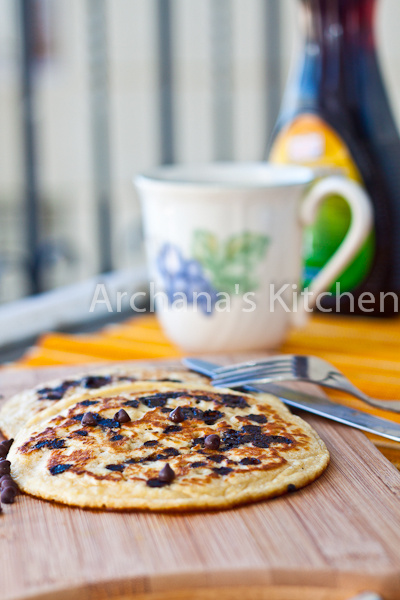 ---
Whole Wheat Crust Pizza with Zucchini and Basil Sauce
Making Whole Wheat Crust Pizza with Zucchini and Basil Sauce is a favorite with my children. Infact they like any roasted vegetable on the top. They like to roll the pizza and place their own toppings. And when they make their own pizza, they simply enjoy it.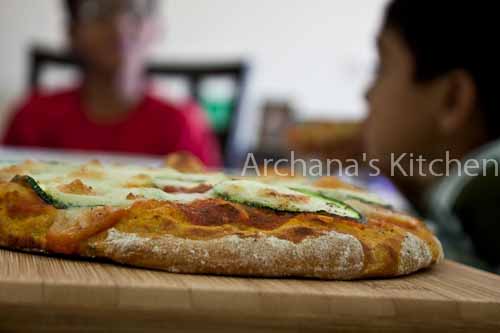 ---
Pavlova is a meringue-based dessert named after the Russian ballet dancer Anna Pavlova. It is a meringue dessert with a crisp crust and soft, light inside. The dessert is believed to have been created in honour of the dancer either during or after one of her tours to Australia and New Zealand in the 1920s (wiki)
---
Fresh Apple Pie with Whole Wheat Pie Crust
In an apple pie fresh apples are lightly stewed in butter and cinnamon and baked in a flaky whole wheat crust. It is great to have a rolled out and crimped pie crust ready and waiting in the freezer. Well sealed in a freezer bag, the crust will keep for up to a month. When ready to use, juts pop it into a preheated oven as if you had just prepared it. Alternatively stock your inventory with delicious cups that can come in handy any time.