India is a country with different religions. With every religion, comes their cultures and traditions. Every festival is widely celebrated and every state in India has its own way of celebrating it. And when it comes to festivals, it is always about food. There are many traditions about what to cook during these festivals which is cooked by our ancestors from years.
One of such festival is Navratri, which is widely celebrated by Hindus with a lot of enthusiasm and excitement. To celebrate this festival of nine days, people fast. Some of them fast for nine days whereas some people fast on first and last day of this festival. During the days of fasting people abstain from eating onion, garlic and non vegetarian food. Also there are many food items like flours, salt, root vegetables etc which are not used in the food. Instead of salt, you can use Sendha Namak (Rock Salt) in your food, which can be eaten during fasting days.
Also there are specific food items which are made during fasting days and one of them is Makhana which is also knows as Lotus seeds. From curries to raitas, you can make many recipes using Makhana. Not only during fasting days, you can even make them during your usual days for your everyday food. Here are 10 absolutely delicious Makhana recipes you can make using your day to day ingredients.
Palak Makhana is a North Indian gravy made with with roasted makhana blended in a creamy palak gravy. This is a dish that is famous during the festival of Navratri where people fast according to their tradition. Since there are no onion and no garlic added it makes a perfect dish to be eaten while fasting.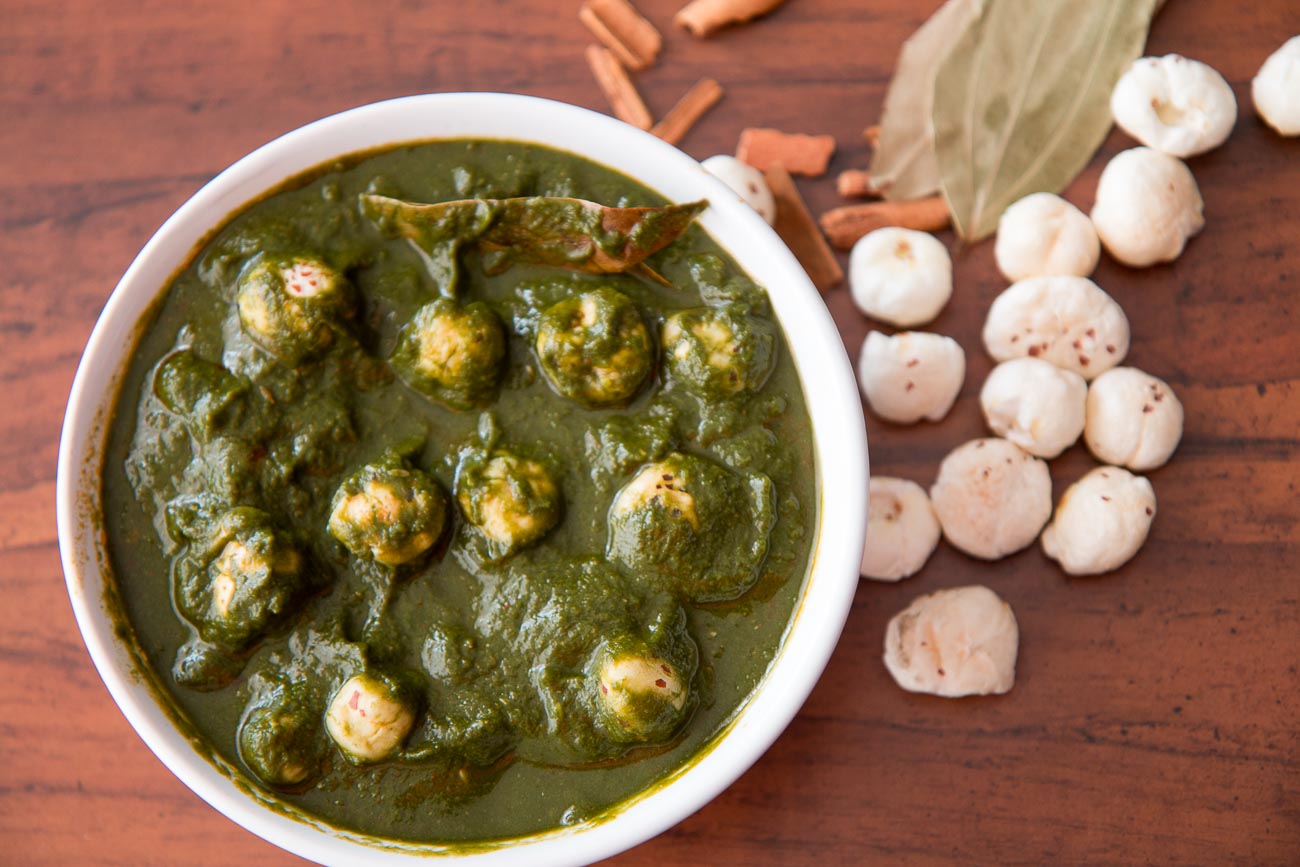 Makhana Ka Raita Recipe is a simple Indian relish made from yogurt (curd) which is mixed with toasted makhana (puffed Lotus seeds) and Indian spice powders. This is very easy to make and is a variation to the normal raitha made from vegetables.
Makhana Aloo Tikki Recipe (Spiced Lotus Seed Patties Recipe) is a delicious snack made from makhana/lotus seeds which is toasted, pound and mixed with potato and flavoured with Indian spice. It is then pan fried on both the sides till it is crunchy and golden brown on both the sides.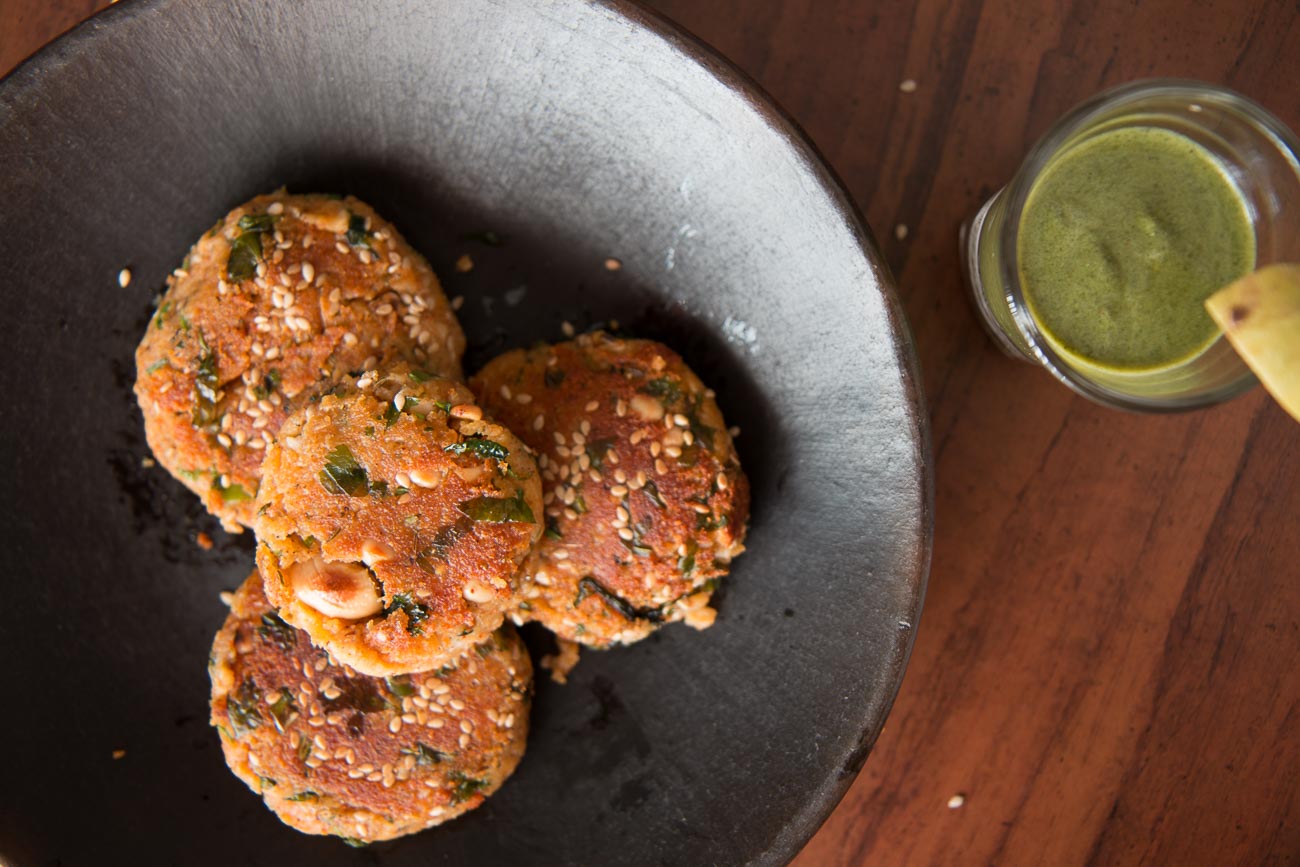 We usually get hungry in between our meals, and makhana is the best snack to munch on which is healthy and tasty at the same time. Phool Makhana is a Healthy Roasted Lotus Seeds Snack that is considered a super healthy snack.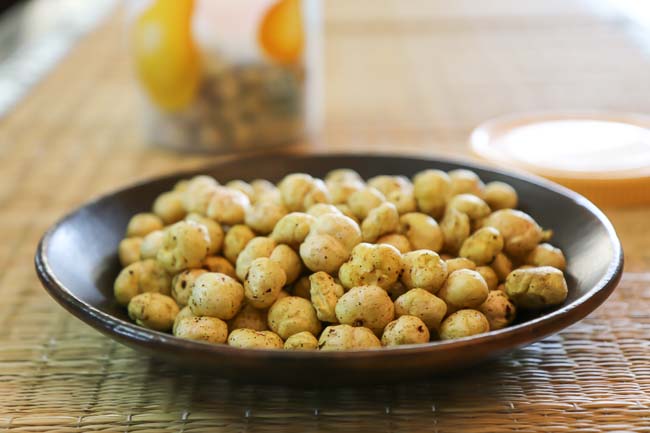 Makhana Moongphali Ki Kadhi Recipe (Navratri Fasting/Vrat Recipe) is a thin yogurt based gravy dipped in with toasted lotus seed. The gravy tastes slightly sour because of the yogurt that has been incorporated into it.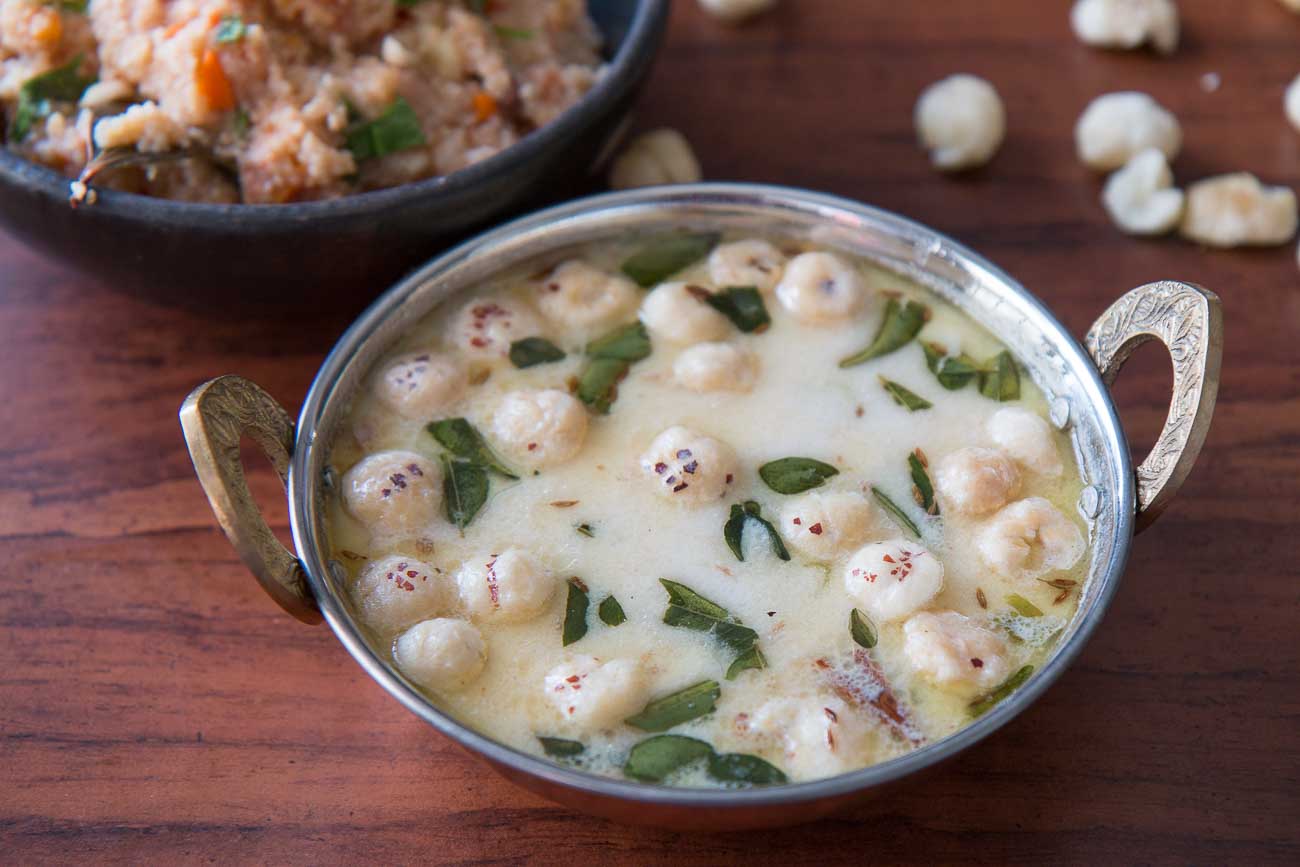 Be it Navratri or Shravan maas, many practice fasting during these months, which means onion, garlic is a big no no for many. Fasting practices are different from region to region. Potato is one of the humble vegetable people eat during fast, since it's filling and high in carbs. Combine potatoes with nutrients filled makhana (lotus seeds) makes for one scrumptious and filling fasting dish.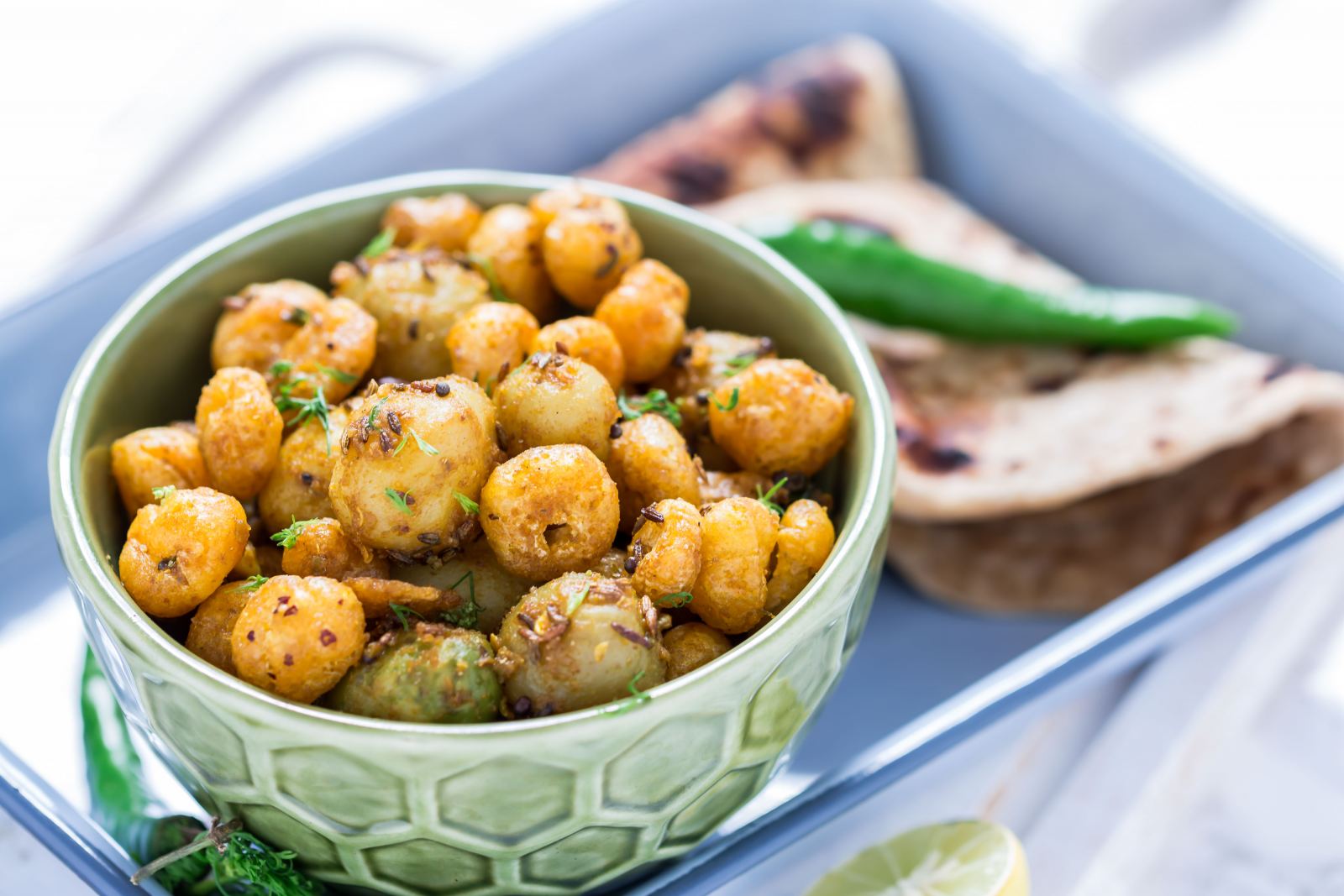 The Chironji and Makhane Ki Kheer Recipe is a delicious kheer that is rich and yet delicious, packed with flavours from the saffron and nutmeg. If you love Phool Makhana and Chironji then this recipe is just for you. The flavours from the condensed milk, along with the roasted nuts makes this kheer as a perfect dessert to serve for special occasions or even as a dessert for parties.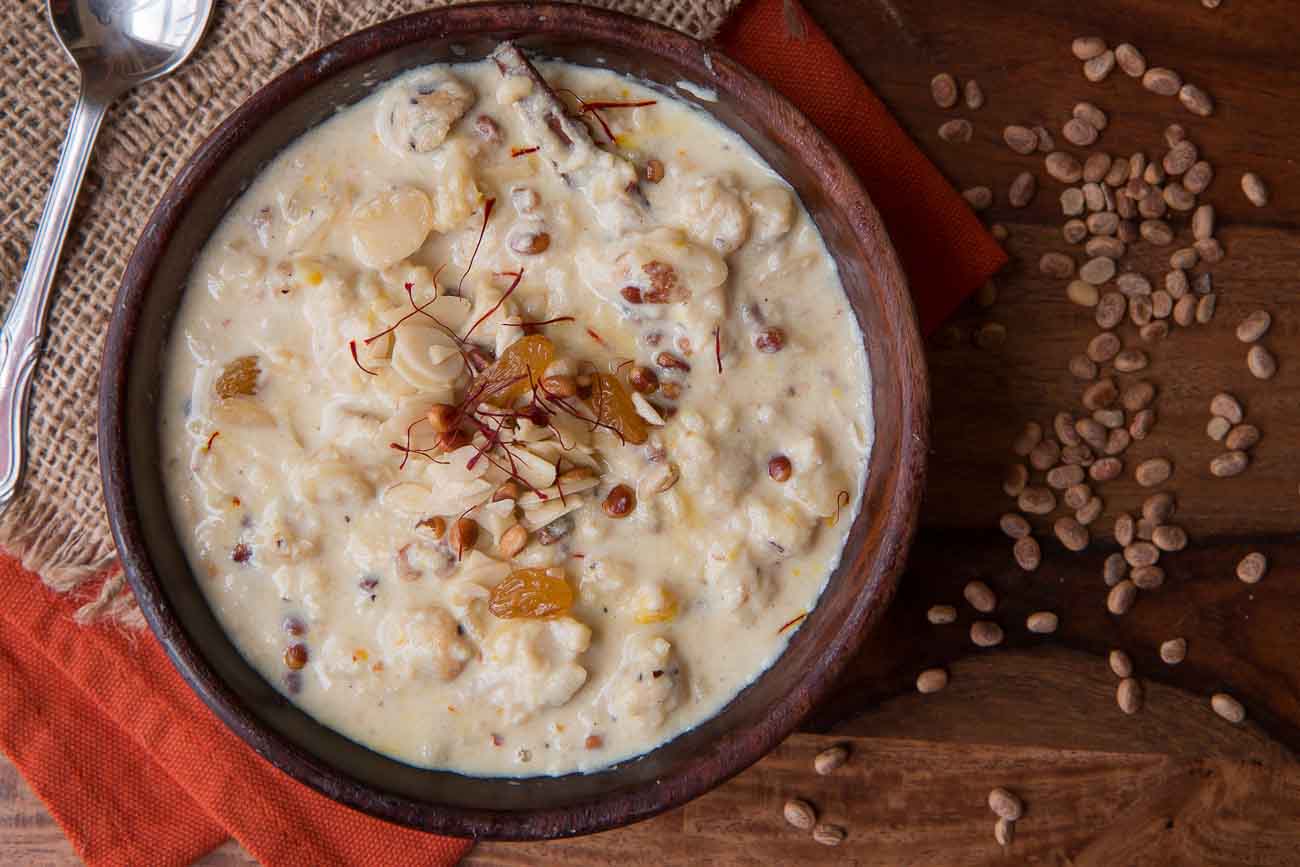 Makhana also known as Fox Nuts or Lotus Seeds, are a fasting food. They are largely grown in the state of Bihar in India, and used widely in its cuisine. Makhana are very nutritious with high amount of dietary fibres and proteins, hence it is good to include in our diets. Bihari Makhna Aur Matar Sabzi Recipe is a delicious side dish made with makhana and green peas. The panch phoran adds a beautiful flavour to the dish. You can make this sabzi without onion, if you are planning to make it during Fasting days.