When it comes to food, India has various cuisines which differ in taste and ingredients used in the food. Every recipe has a different taste, as people from different regions have a different style of cooking and also the use of local spices. One of the states which have delicious food is Maharashtra.
Well, what comes to your mind when you think of Maharashtrian cuisine? A burst of flavours and a plate of Pav Bhaji, Vada Pav or Misal Pav. But there are many other recipes which are equally tempting and delicious. They have many gravy recipes which you can make for your everyday meals, as they are easy and require day to day ingredients. This cuisine covers a wide range from being extremely mild to very spicy dishes. Goda masala, Kolhapuri Masala, Sonari Masala are some of the masalas which are widely used in these recipes. They are a blend of day to day spices like Dry Red Chilli, Cloves, Cardamoms, Bay leaf etc. So what are you waiting for? Try this lip smacking and mouth watering recipes at home and impress your friends and family.
Paneer Kolhapuri (Cottage Cheese In Coconut Based Gravy) is a Maharashtrian recipe which uses authentic Kolhapuri Masala to make the gravy with cashew nuts, onions, ginger garlic paste, and tomatoes. This can be made when you have guests at home and this recipe is sure to bring you fame. Serve Paneer Kolhapuri Recipe (Cottage Cheese in Maharashtrian Gravy with Kolhapuri Masala) along with Garlic Naan without Yeast, and Creamy Dal Makhani for your lunch or dinner.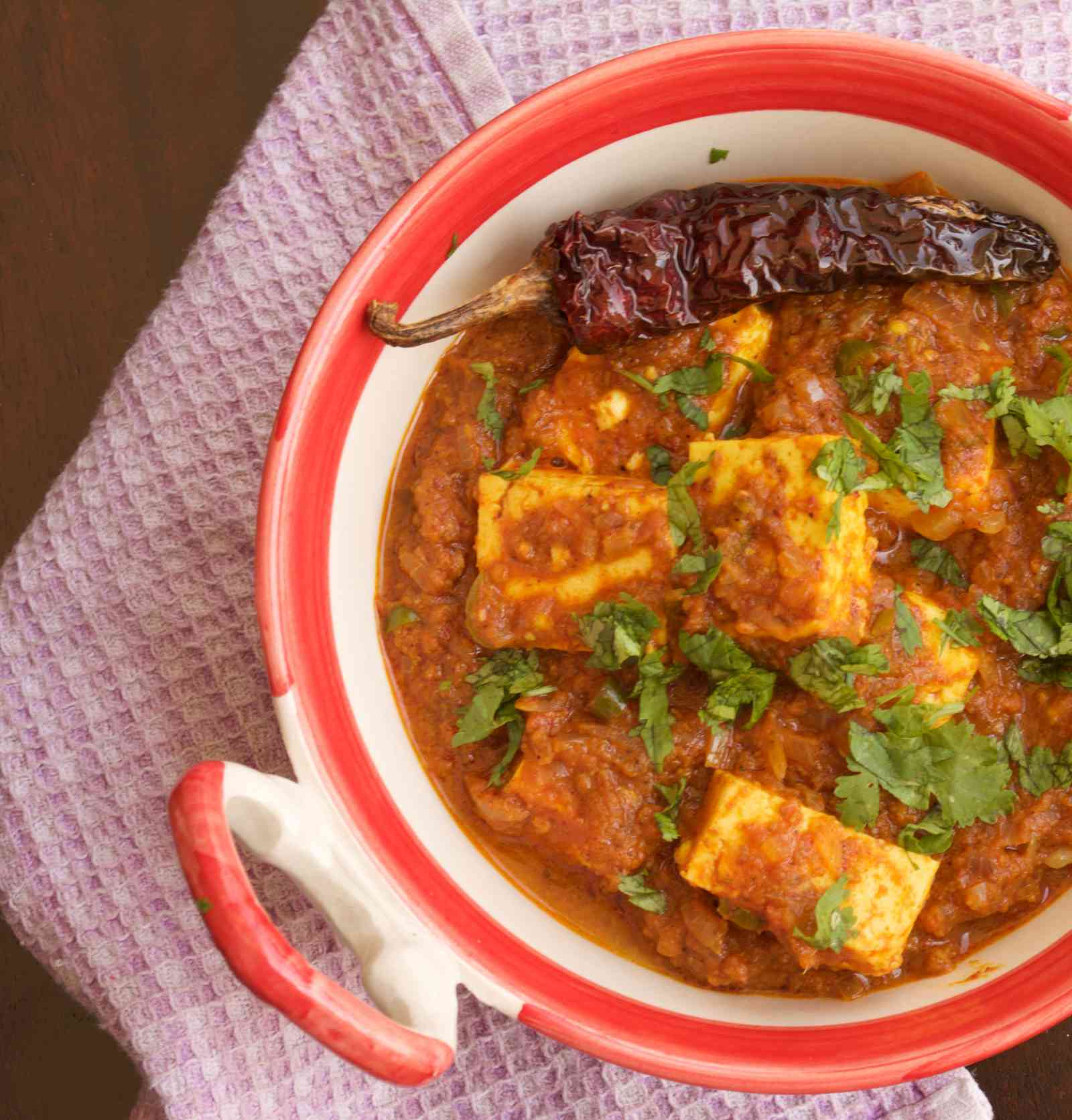 Turichya Danyanchi Usal is a typical Maharashtrian curry made using seasonal fresh green Tuvar beans. The curry is spiced with the quintessential Maharashtrian spice blend Goda masala. It is an easy recipe; the only laborious process is removing the beans from their pods. No onion-garlic version of this recipe also tastes good, so you can skip them if you like. Serve Turichya Danyachi Usal with Phulka and Boondi Raita for a delicious week day meal.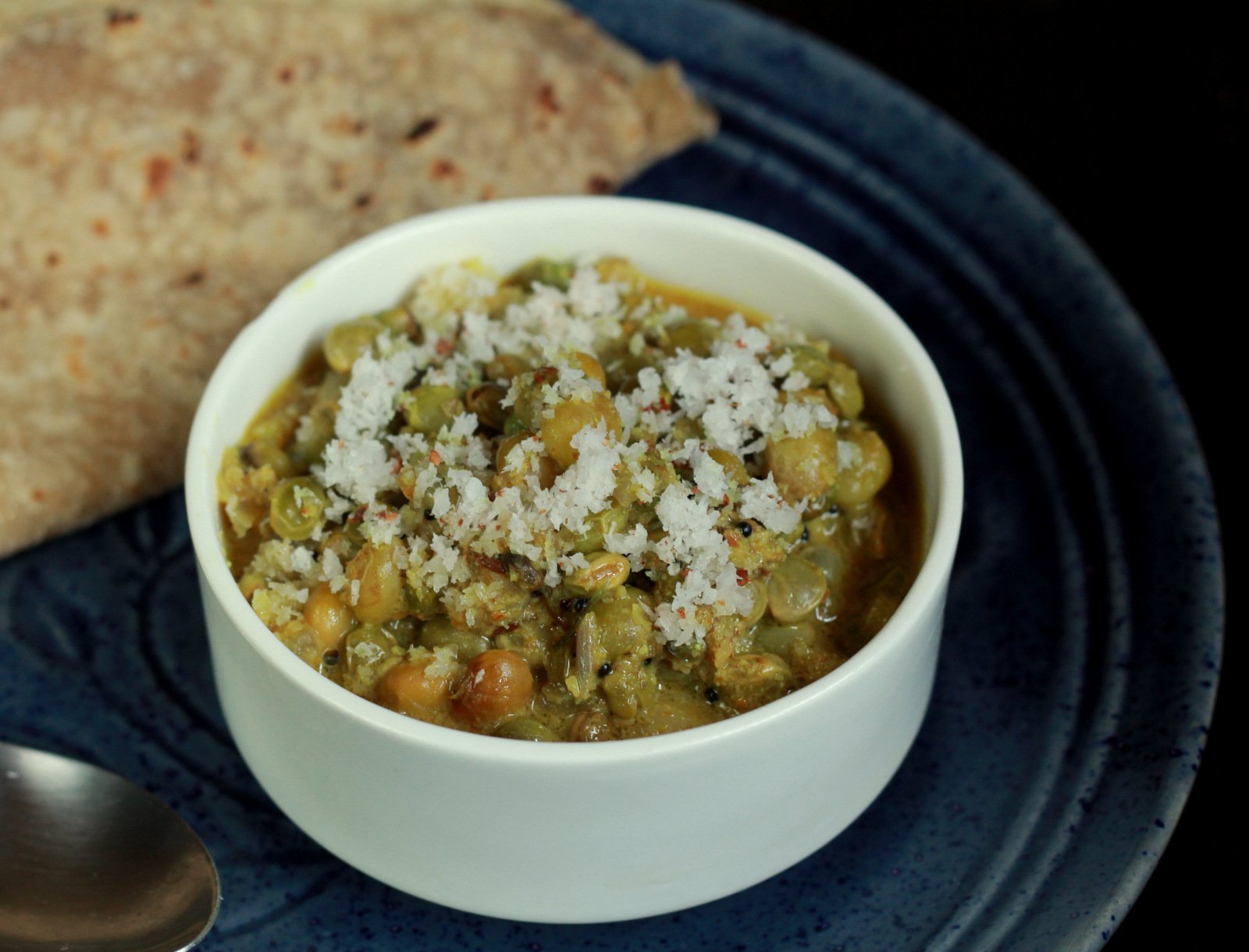 Palak Recipe Takatla Palak Recipe, a Maharashtrian recipe where spinach is cooked in a buttermilk gravy. This simple, slightly tangy curry served with rice is comforting not only in the hot summer months but all year round. Serve the Takatla Palak Recipe along with hot Steamed Rice, Maharashtrian Batatyacha Kees and Kosambari Salad for a weeknight dinner.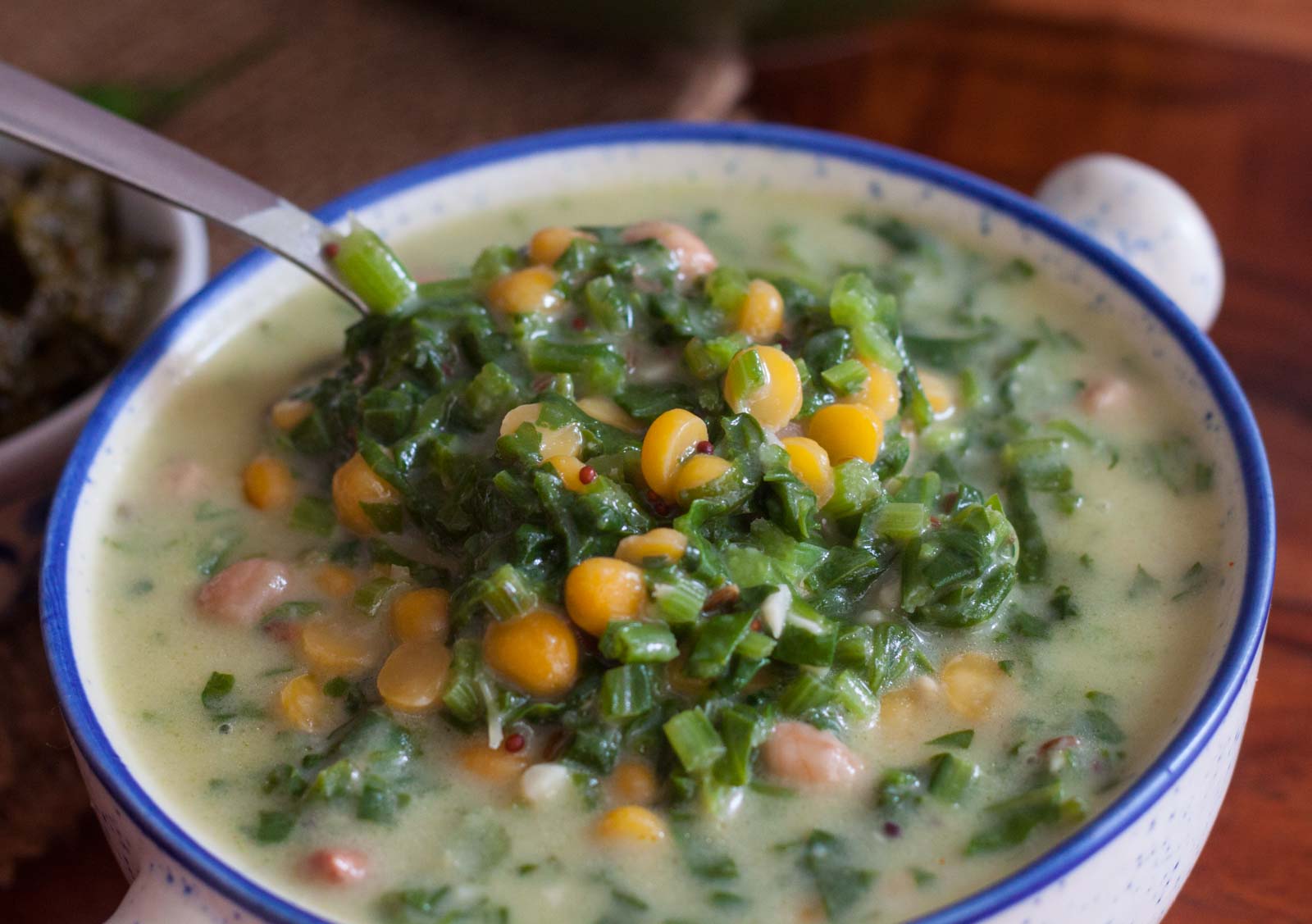 Maharashtrian Style Sheng Sola Recipe (Vegetable Stew) is a simple one pot cooking recipe made with assorted vegetables with a rich sweet and flavour curry made with fresh coriander leaves, toasted sesame seeds, and ginger garlic. The curry can contain a variety of vegetables like French beans, aubergine, sweet potato etc. You are also free to add in some soaked lentils like black eyed beans, rajma, broad beans for the extra crunch. Serve the Maharashtrian Style Sheng Sola along with Steamed rice and Papad raita to enjoy your everyday lunch.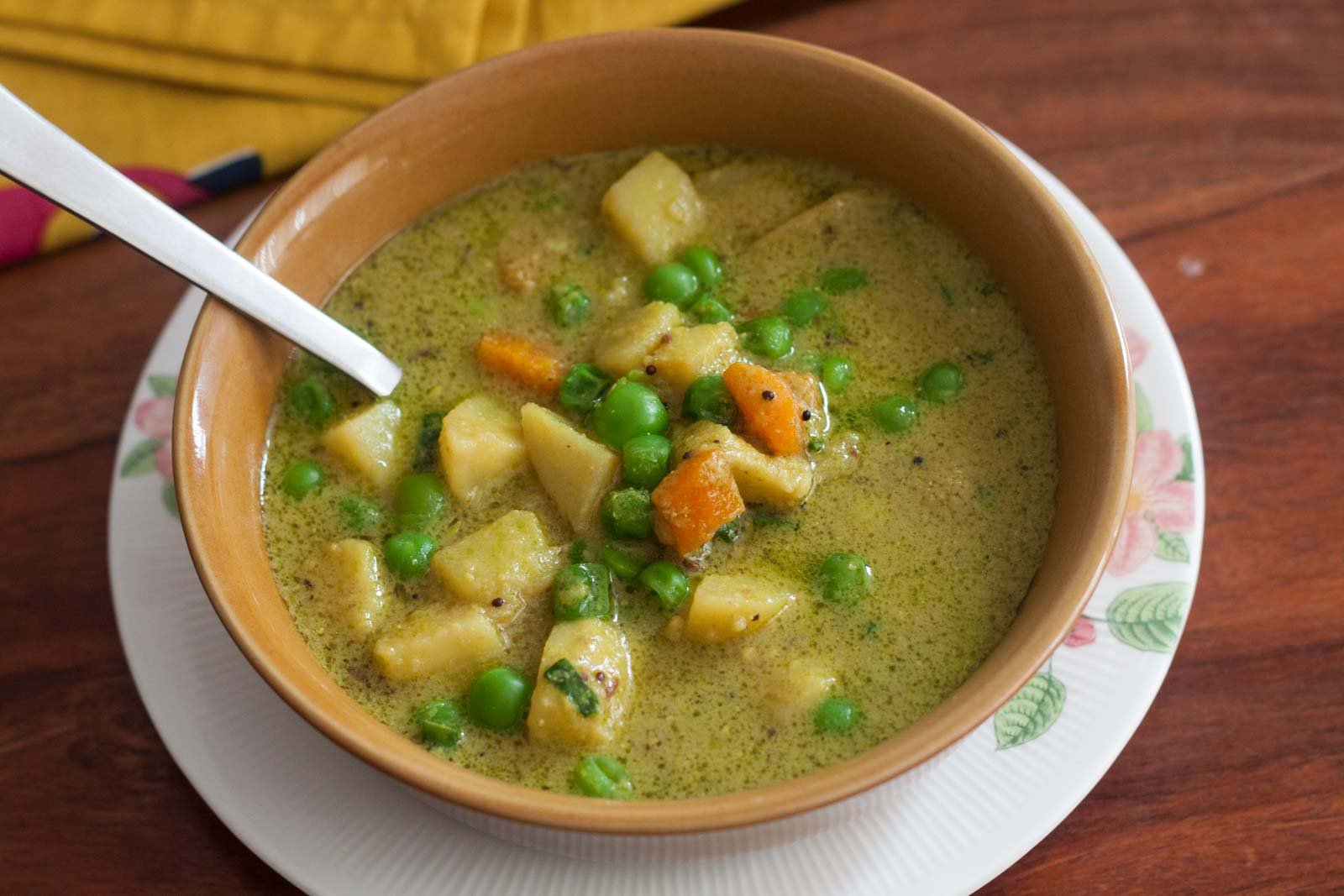 Maharashtrian Style Dudhi Kajuchi Sonari Amti (Bottle Gourd and Cashew Nut) is a rich curry made with a combination of softly cooked bottle gourd and crunchy cashew nut in a creamy and rich coconut and gram flour curry. The masala that we have used in this is called the "Sonari Masala" which is more popularly used in Maharashtrian cuisine. The masala has spices like cinnamon, cloves, peppers, cumin and mustard, dry red chilli, coriander seeds which are all familiar flavours of the cuisine. Serve the Dudhi Kajuchi Sonari Amti along with Bhakri Recipe (A Multigrain Gujarati Flat Bread) by the side for your everyday lunch.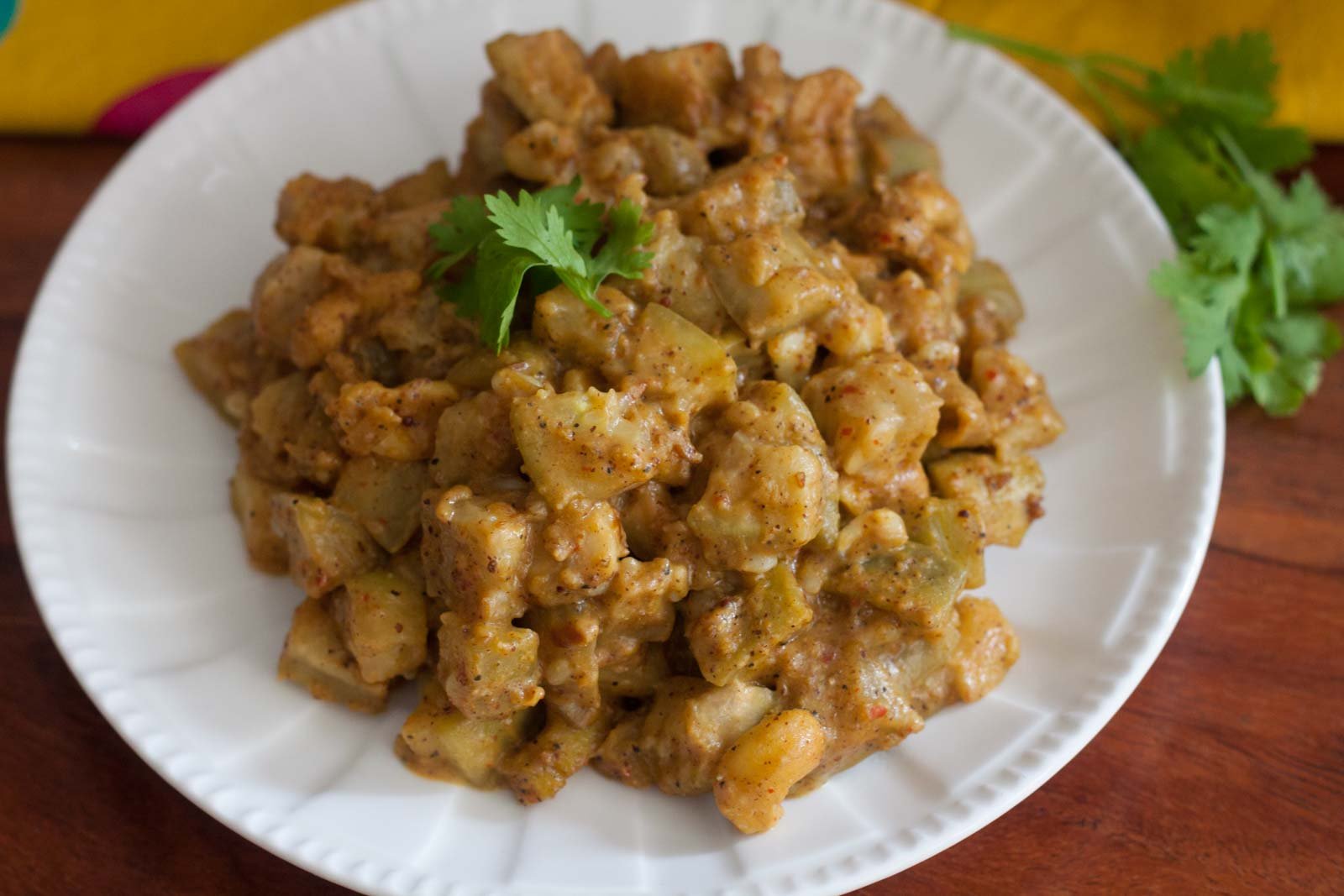 Maharashtrian Chavali Chi Usal Recipe (Black eyed peas Curry Recipe) is made with Black eyed peas which are the most common lentil used in most of the Indian households. The curry is a homemade spicy curry made with fresh coconut, fennel seeds, and coriander seeds. The Chavali chi usal is usually had with steamed rice and a Kokum curry which is a great combination for an afternoon meal. Serve the Maharashtrian Chavali Chi Usal Recipe can be served with Steamed Rice, Kokum Curry for your Sunday lunch.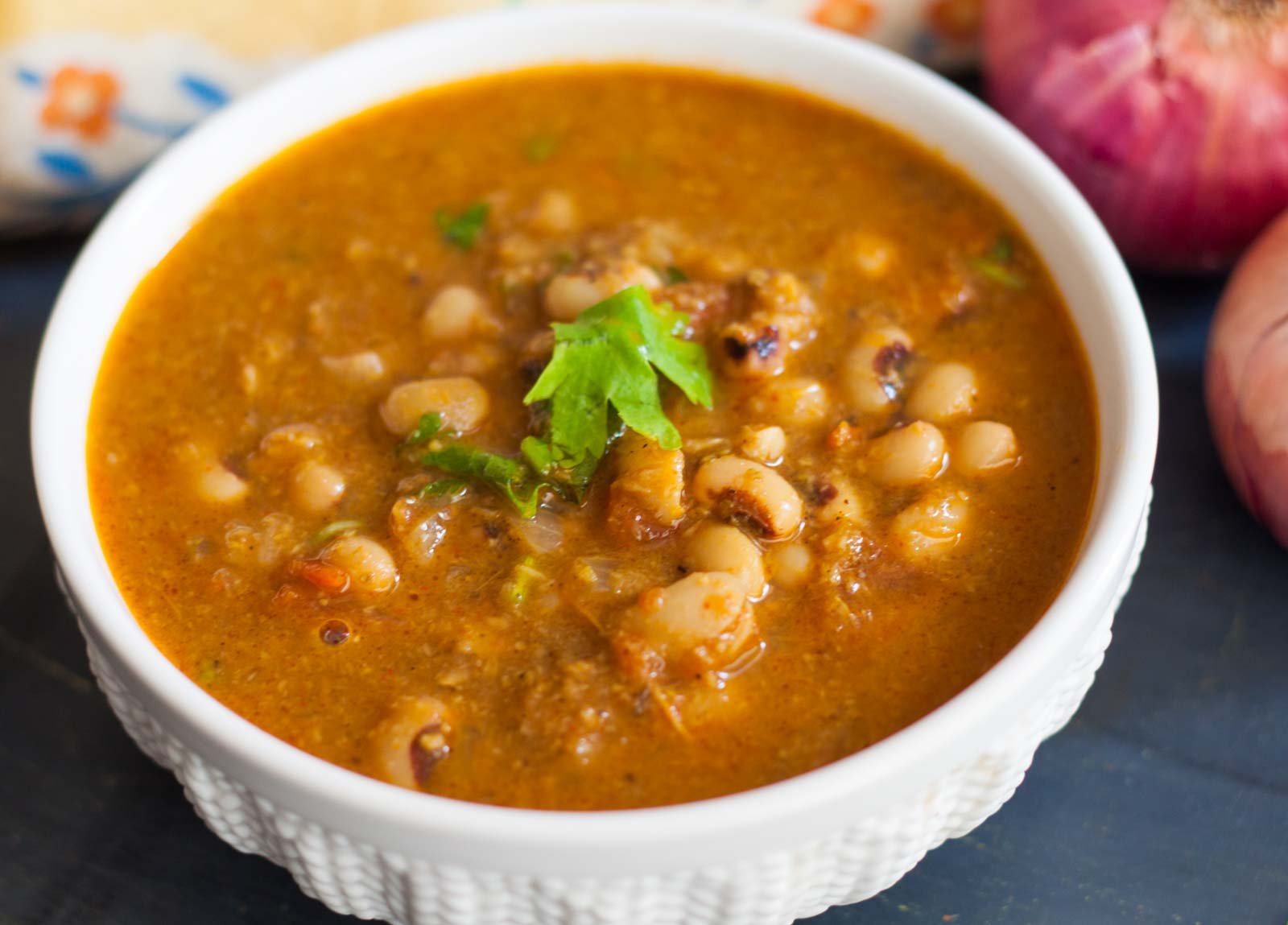 Kulith Shengole is a rustic Maharashtrian dish made using Horse gram flour. The recipe is simple and easy to make. Use freshly milled horse gram flour for best results. You could also make this for lunch when you have unexpected guests at home if you have horse gram flour handy since the recipe gets done under 15 minutes. Serve Kulith Shengole on its own topped with a dollop of homemade ghee for a scrumptious light meal. You can also serve this proteinaceous Shengole with Phulka, Bhakri or with steamed rice for lunch.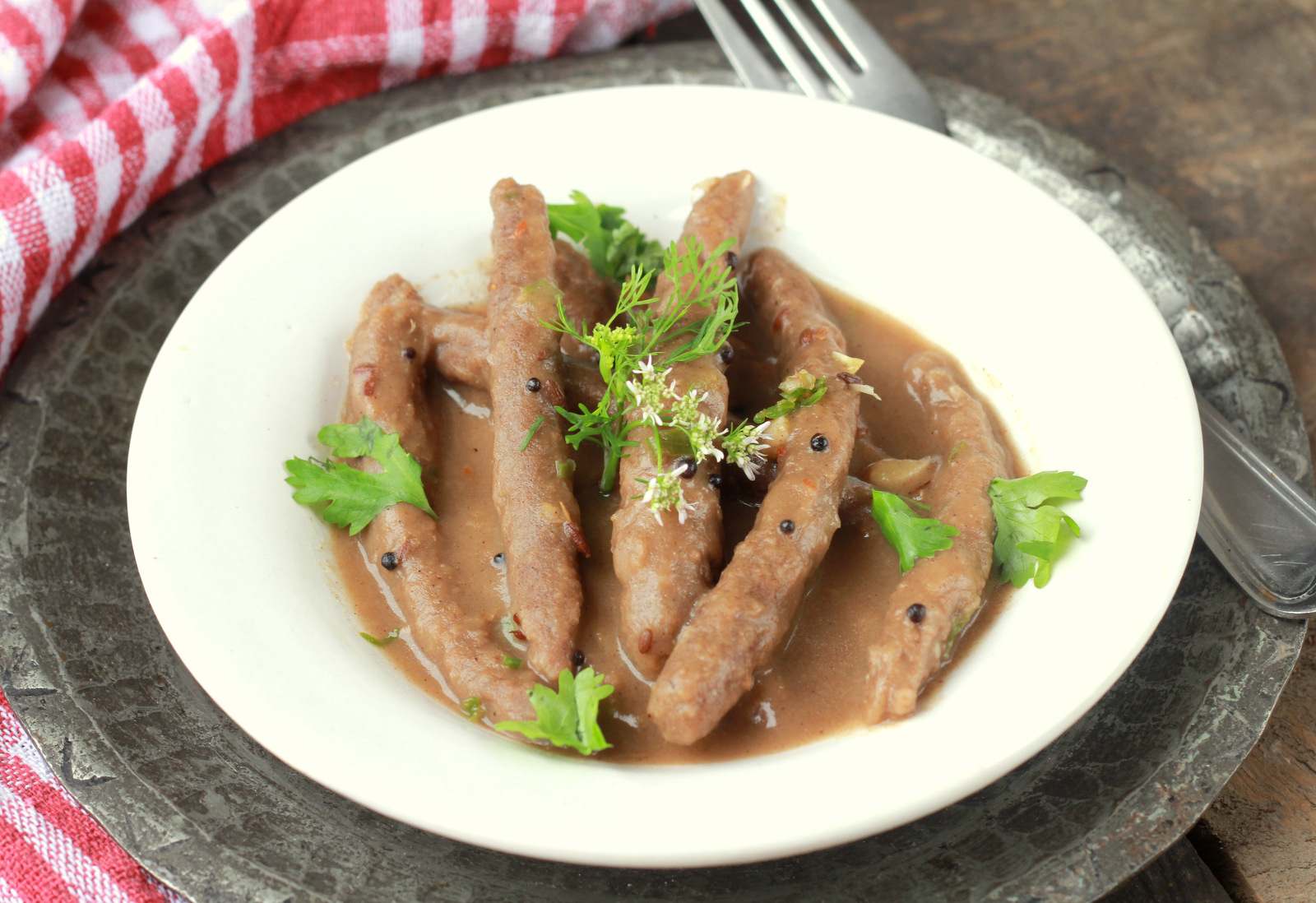 It is the Maharashtrian style curry of Moth Beans Cooked with Goda Masala. Goda masala is one famous spice blend used predominantly in the maharashtrian cuisine. The spice mix is pungent but not too spicy due to stone flower and the little sweetness is imparted by the dry coconut (kopra), cinnamon and jaggery used in the mix. Moth Beans are called Matki in Marathi. Matki Chi Rassa Bhaji Recipe (Maharashtrian Style Moth Beans Cooked with Goda Masala), uses sprouted moth beans to prepare a mildly spiced sprouts curry using goda masala. It is a thin curry making it a perfect accompaniment to be had with steamed rice. Serve the Matki Chi Rassa Bhaji Recipe (Maharashtrian Style Moth Beans Cooked with Goda Masala) along with Rice Flour Bhakri for a weekday meal.