This week enjoy your breakfast plate with hot Aloo Paratha served along with a delicious Tadka Onion Raita and Lehsuni Pudina Chutney. Breakfast being the important meal of the day. It is the first dish that kick starts your day with a happy start which is why it is important to plan what you eat. What you eat for your first meal is what keeps you energized throughout the day.
In today's meal plate we have the delicious North Indian version of breakfast that everyone would love to relish. Paratha is stuffed with Punjabi Style Aloo Masala which is delicious and tastes really great with Raita and Chutney.
1. Punjabi Aloo Paratha Recipe

Punjabi Aloo Parathas recipe is a classic Spiced Indian Potato Flat Bread Indian flatbread made from boiled potatoes flavored with onions, green chillies, coriander. It is a staple breakfast for most North Indians. Traditionally these parathas are cooked in ghee and had with a dollop of butter. The addition of Ghee makes these parathas crispy and delicious.
If you are looking for more Paratha Recipes here are some :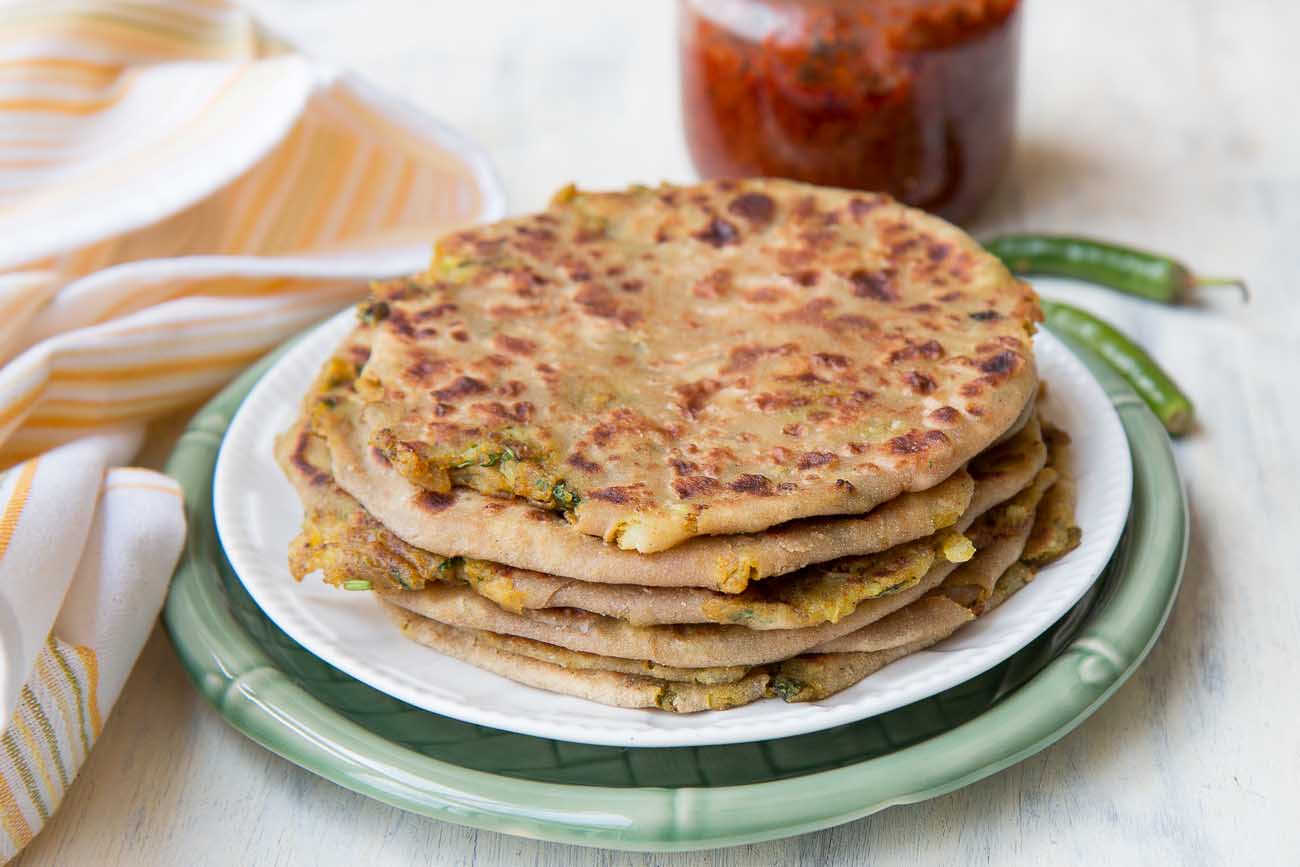 2. Tomato Onion Tadka Raita Recipe
Tomato Onion Tadka Raita is one of those recipes which are very easy to make and gets ready in no time. This Raita can be served with your meal, Parathas or any rice dish. It tastes great along with veg and non veg Biryani's and also enhances the tastes of your meal at the same time. In this raitas, veggies are mixed to the curd and is tempered with curry leaves, mustard seeds and cumin seeds.
You can also try other Raita recipes such as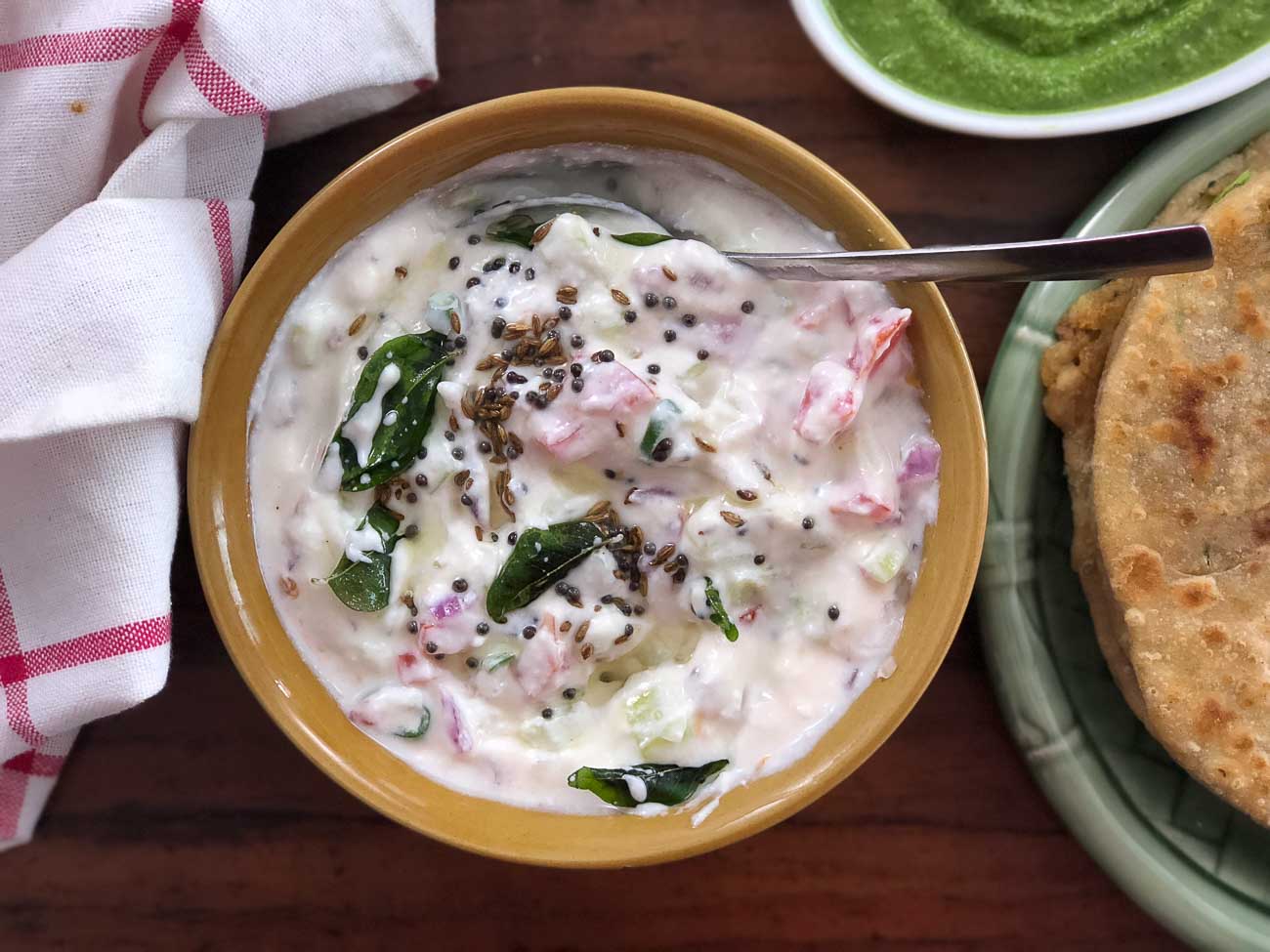 3. Lehsuni Pudina Chutney Recipe
Dhaniya Pudina Chutney also known as the Green/Hari Chutney. This chutney is made from fresh coriander and mint leaves along with green chillies, ginger and lemon and a dash of sugar that gives this chutney a unique flavor.
You can also try other Chutney recipes such as