Everyone loves to munch on a delicious breakfast meal plate in the morning hours of hustle. Khichdi can also lift up your mood and satisfy your appetite. Breakfast being the important meal of the day, we should really be aware of what goes on to our plate rather than gobbling up on something as a quick bite and leaving to office. As rightly said...
"All Happiness depends on a leisurely Breakfast "
At our test kitchen today we have prepared a comforting meal with sabudana khichdi made like the authentic kolhapuri style. The Khichdi is then accompanied with cup of homemade curd sprinkled with few chilli powder. As the mango season are still on, we have made the meal plate a bit interesting by adding some seasonal fruits by the side.
1.Maharashtrian Style Kolhapuri Khichdi Recipe
An authentic dish which is a part of Breakfast meal for most the locals in Mumbai. The dish is made from sago pearls which are nothing but tapioca pearls that are tossed with ground coconut and peanut masala with green chili and coriander.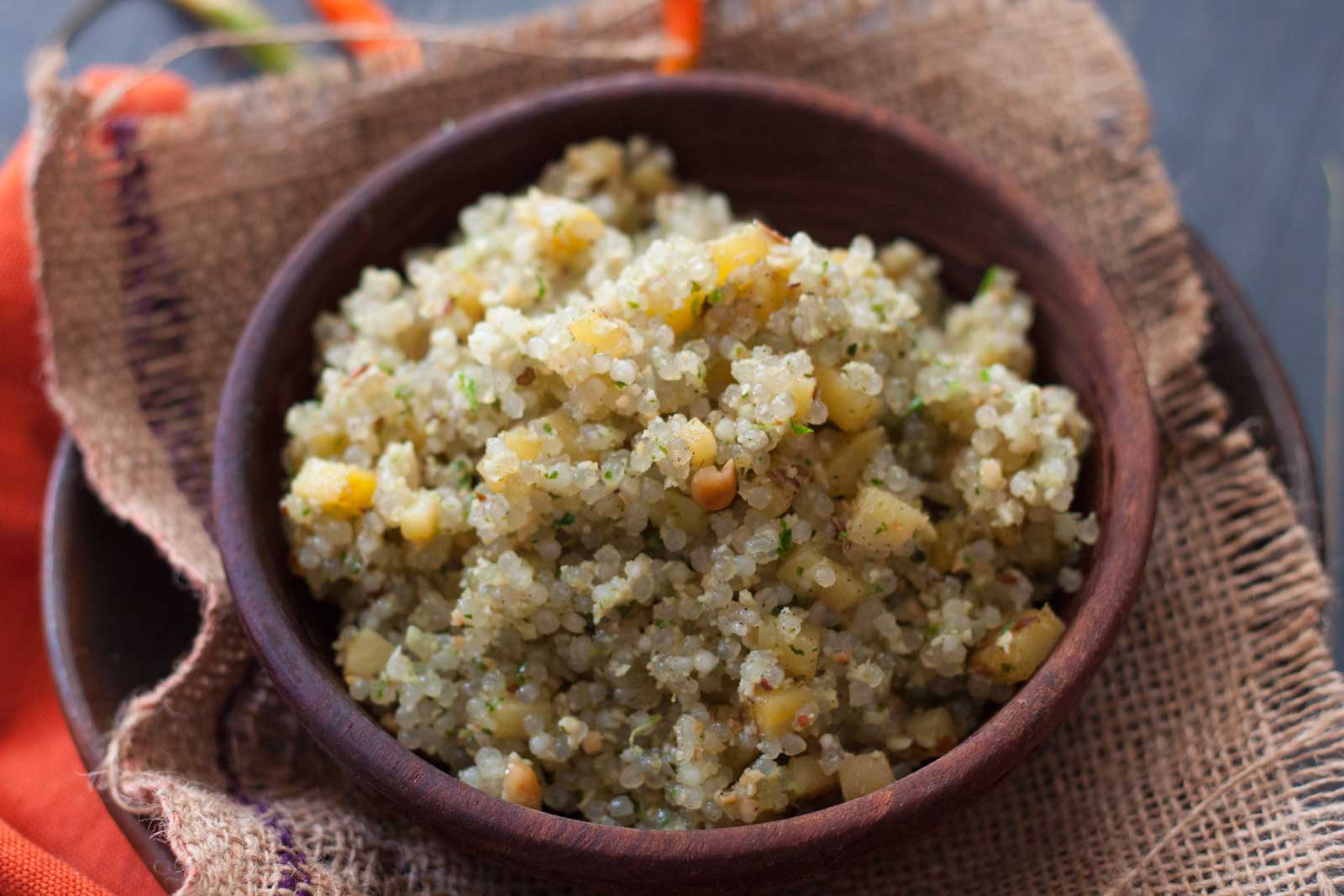 You can also serve the Khichdi along with :
Accompaniments :
1. Curd :
Curd becomes the essential part for most of the meals in India. There will always be a cup of curd kept aside which will help you cleanse your palate as you eat. You can also experiment with curd to make different kinds of raita that can pair it up with Khichdi. Check out our Raita recipes on our website. Create different kinds of Raitas that we have come up for you.
Benefits of Curd :
Rich in probiotics
Aids in digestion
Boosts Immunity
2. Fruits :
We have added mangoes and pomegranate in the meal plate but there are other set of seasonal fruits that you can use like Kiwi, Apples, Papaya, Banana etc., to make your meal plate more exciting.
Importance of eating Fruits everyday :
Helps to increase vitamins
Gives you instant energy
Naturally low in fat
This will help you to decide your Breakfast meal plate with a complete nutrition packed diet and at the same time help you prepare your everyday breakfast without any hassle.