Spice mix are one of the cherished recipes that Indians have been using from time memorial. India is known to use their spice to the maximum level in their curries, gravies, meat dishes and any sides. Every household will have their authentic way of making a spice mix and storing it in a huge container for their daily use.
There are varieties of whole spice used across India, and the spice mix varies from the amount that is used in the mix to create their authentic flavour. Due to the wide cultural spread in India, every cuisine uses a particular freshly ground spice powder in their cooking. These spice mix adds in the extra touch to the dish and elevates the flavour. The spice not only adds in flavour but are also filled with health benefits.
We all remember how our house would be filled with aromas of these spice getting roasted by your mother or grandmothers to make their home made spice mix. The distinct aromas emerging from different spices when blended together bring out a unique flavour.
As we move from North to South, there are hundreds of spice mix we can discover and all that we have tested at our Kitchen have been jotted down in this article. You can try out few of these mix and keep your pantries stocked up and add them to your everyday cooking.
1. Punjabi Garam Masala Powder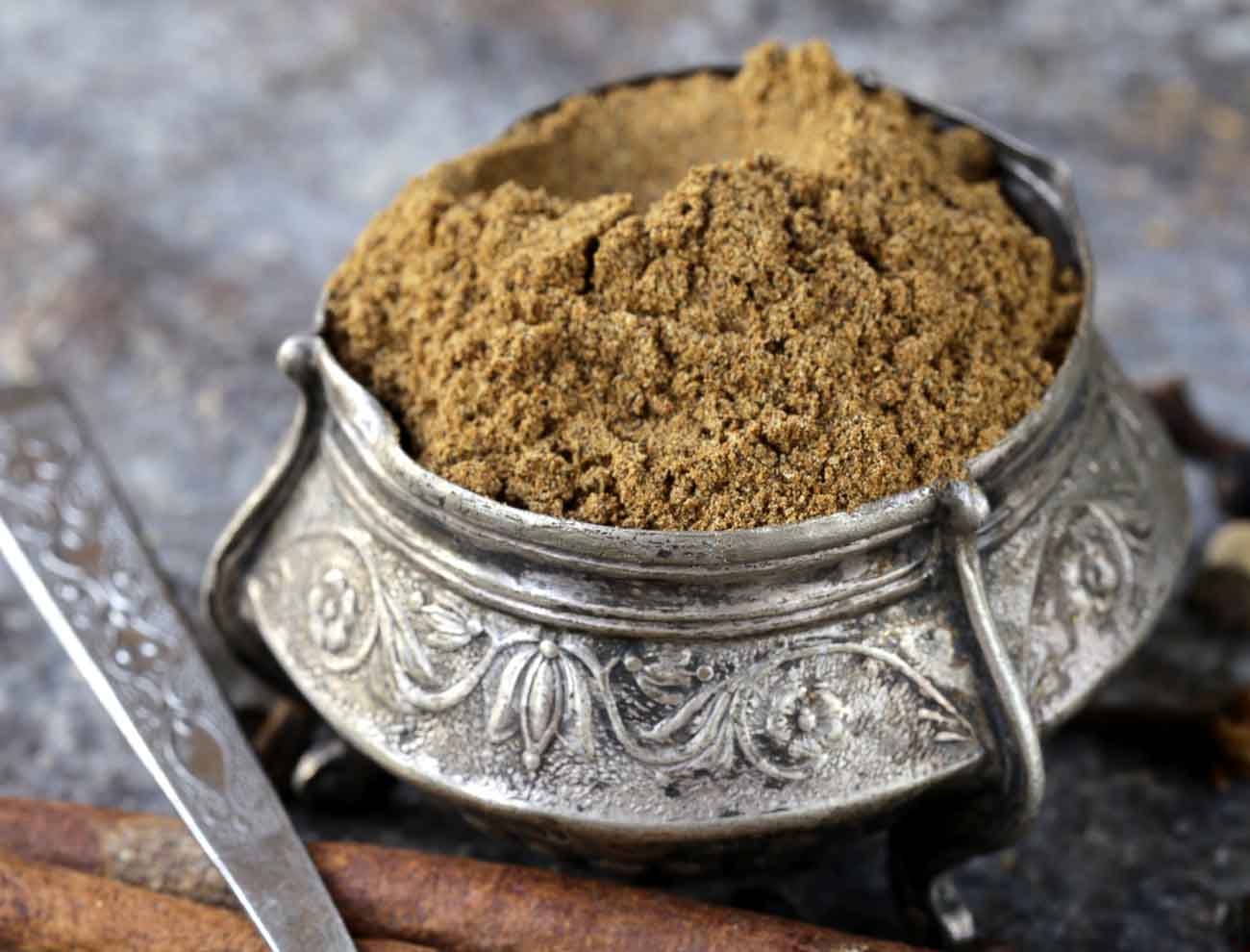 The most widely used spice mix in whole of north India, the word "Garma" literally translates to "Heat" in hindi. The well roasted pepper corns, fennel seeds, cumin and coriander seeds adds in the base to the masala. Finally the addition of dry ginger powder lifts the masala flavour, there are different ways to make the Garam masala.
Here we have taken the most classic preparation of Rajma Masala using the Punjabi Garam Masala, the curry is paired with a homemade whole wheat phulka and Kaju Karela Recipe - Bitter Gourd And Cashew Nuts Stir Fry. You can enjoy the rajma curry with Chawal also.
How garam masala is a basic spice mix to all the north Indian households, Sambar powder is to the South. Sambar is widely prepared in the south and what lifts up the flavour of the curry is the freshly ground Sambar mix. It is a good combination of roasted dals and blended well with coriander seeds, fenugreek and dry red chillies. This powders can be used in various dishes like curries, sadam and palya.
A typical south Indian meal will have a Murungakkai Sambar that is rightly paired with steaming hot rice and served along with a quickly tossed cabbage and carrot Poriyal and some crispy papad by the side.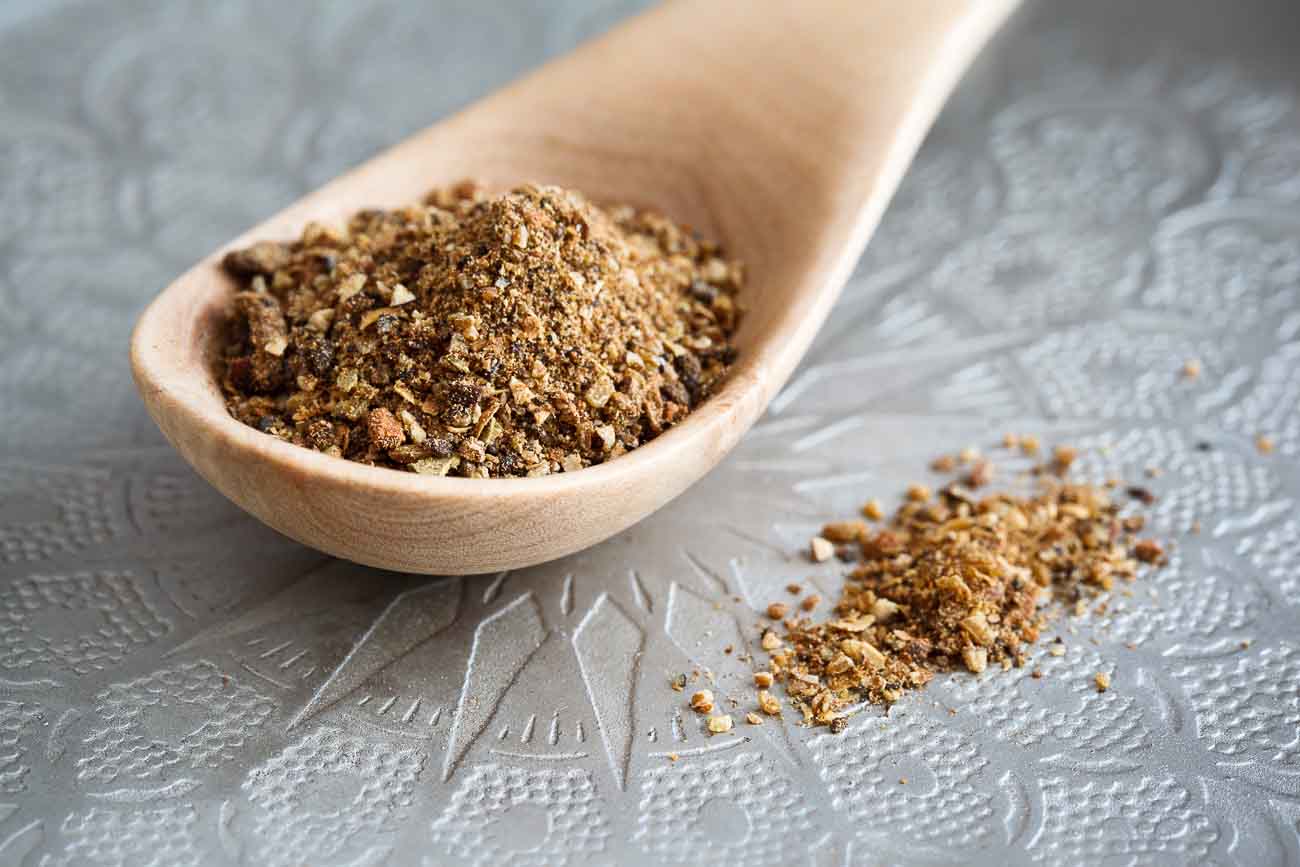 A special spice mix from the Bengali cuisine that uses 5 distinctively used whole spice in India. Such as cumin seeds, mustard seeds, fennel seeds, nigella seeds and fenugreek seeds all blended together. The can be simply tossed with vegetables to create a dry sabzi or used in curries to create a nice flavour
We have paired a Pumpkin and Lobia masala that is made using freshly ground panch phoron spice mix, along with a healthy carrot methi jowar thepla and an authentic Bengali cholar dal.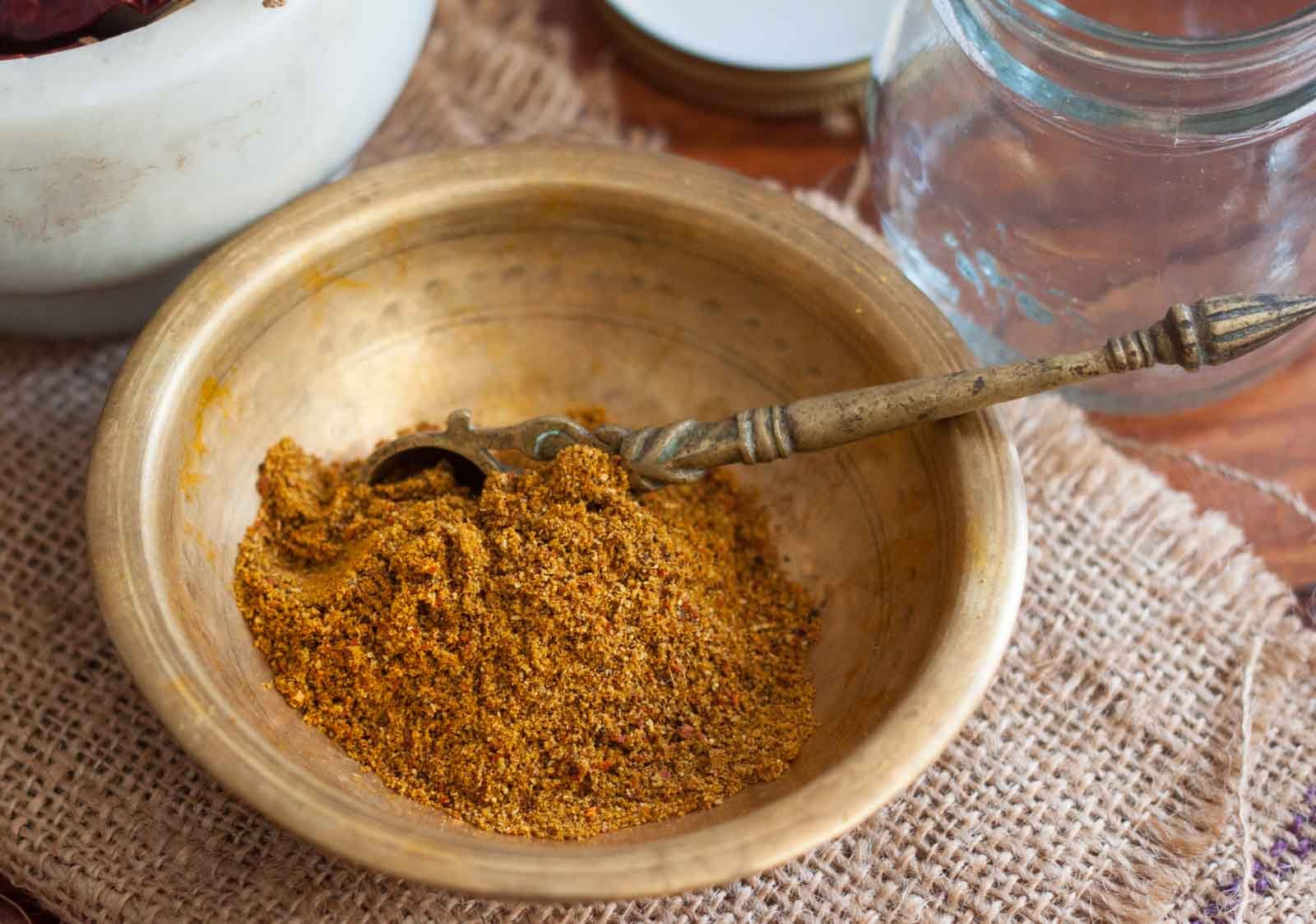 Most popular spice powder used mainly from the Malvan region of Maharashtra which falls on the west coast. Being situated on the coastal borders the malvani cuisine is influenced by two more other cuisine such as the Konkan and Goan. This spice mix is used just like the Garam masala spice powder just few addition of spice like star anise, stone flower and poppy seeds.
The malvani spice mix is used to create a delicious black chickpea curry that is served along with a stir fried Kurkuri bhindi and Bitter gourd peel puri.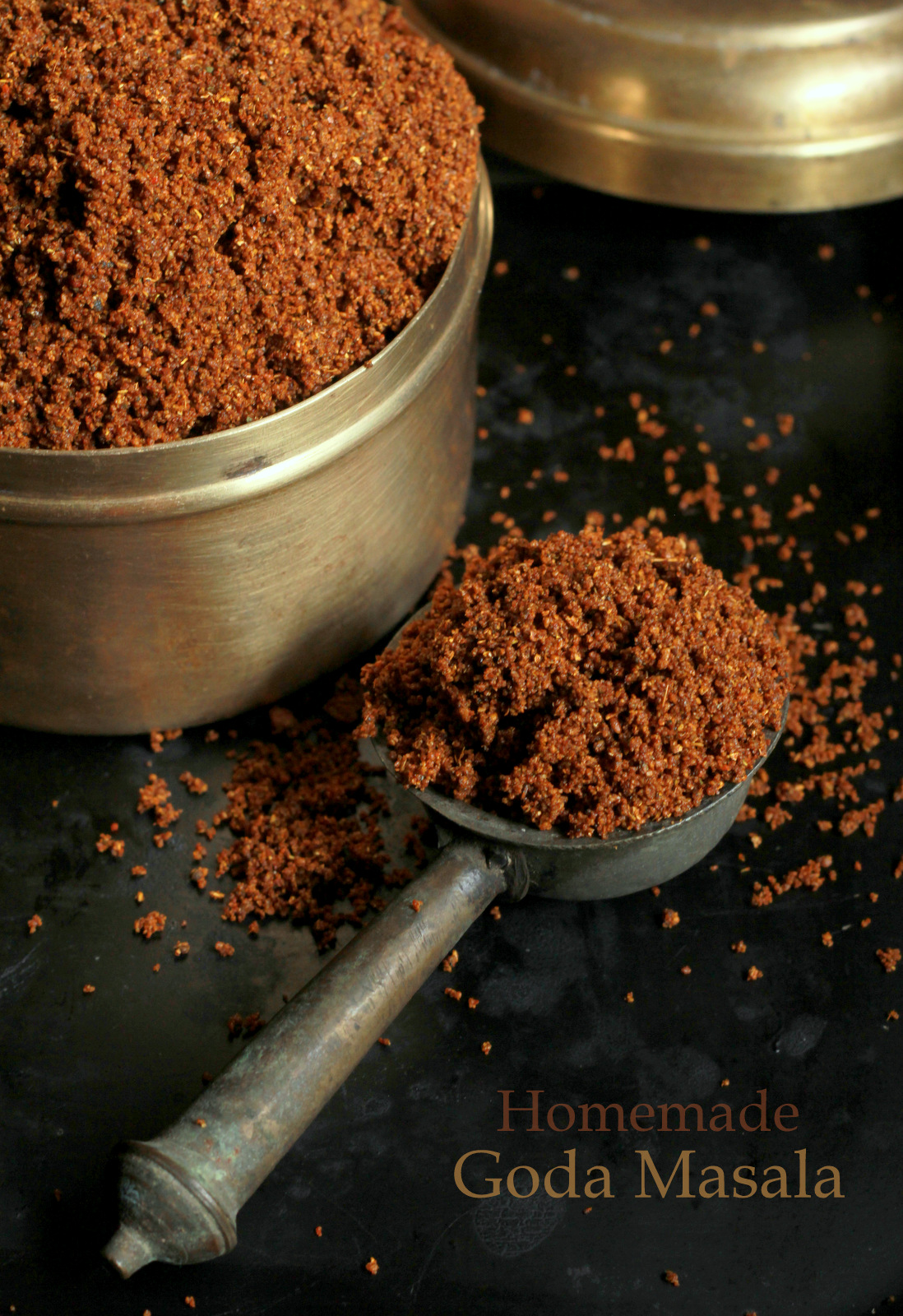 The taste of the masala is quite sweet and subtle thus the name "Goda" which refers to "Goad" meaning sweet in Marathi. The masala can be used in various curries, dry sabzi, dals etc. One of the main ingredients that stands out in flavour from others is the stone flower or in other words called as "Dagat fool" is very important as it creates distinct flavour.
Goda masala powder is used well in the Bell pepper Sabzi which adds in a nice flavour to the dish. The Sabz is then served along with a Spicy Urad dal and Flaky Bhakri to complete your meal for Indian Dinner.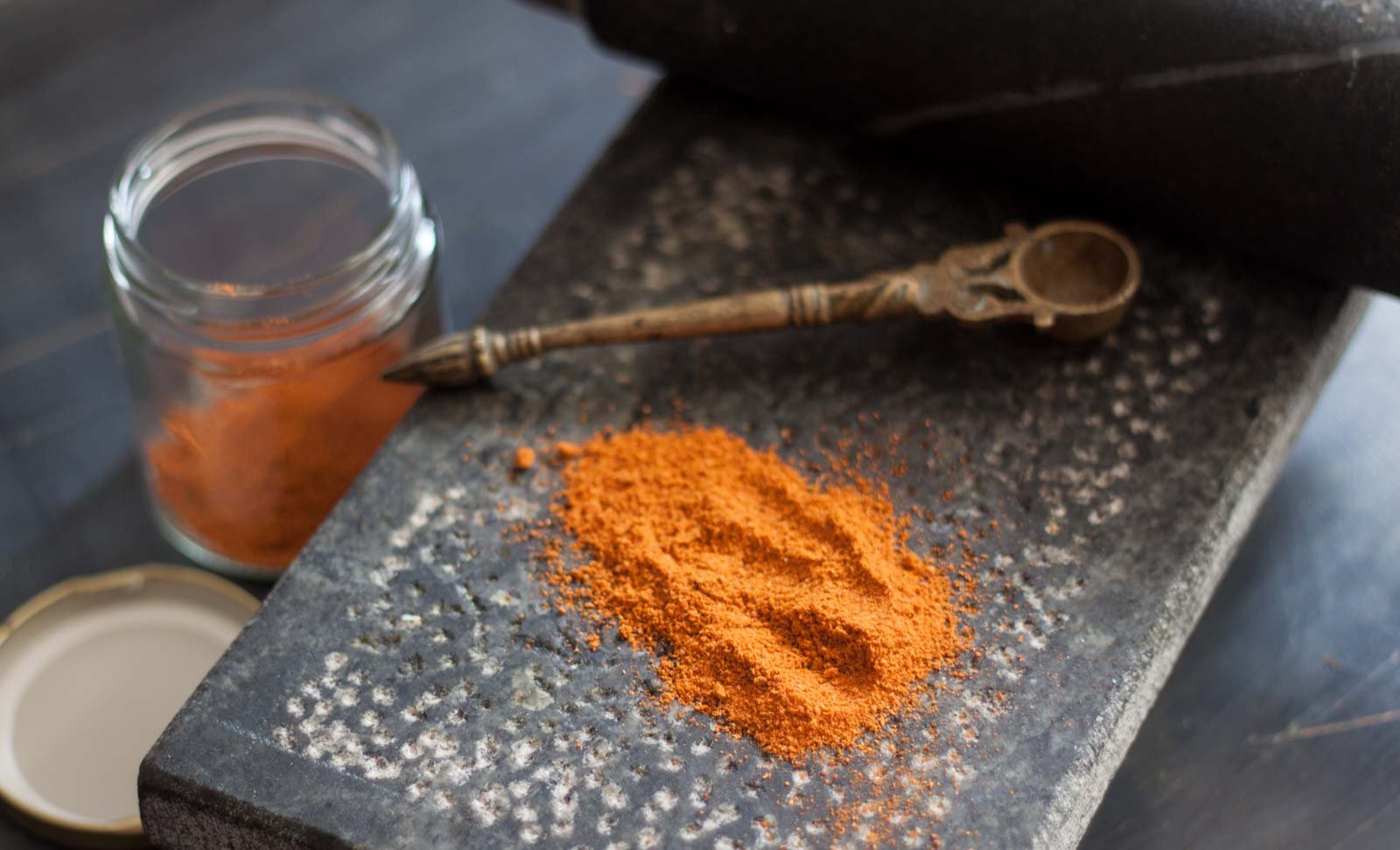 One of the spice mix which has 18 odd spice that are roasted and blend to form a spice mix which has a strong and sharp flavor. Koli's are basically the community of fishermen folks who live in the western coast region of India. This spice mix is made in order to add some flavour and body to their sparse fish that they eat every day or even into their vegetable curries.
Freshly prepared koli masala curry simmered with Black chickpea which can be had with any Indian breads or with some spiced up Dhaba Style Ghee rice and onion raita.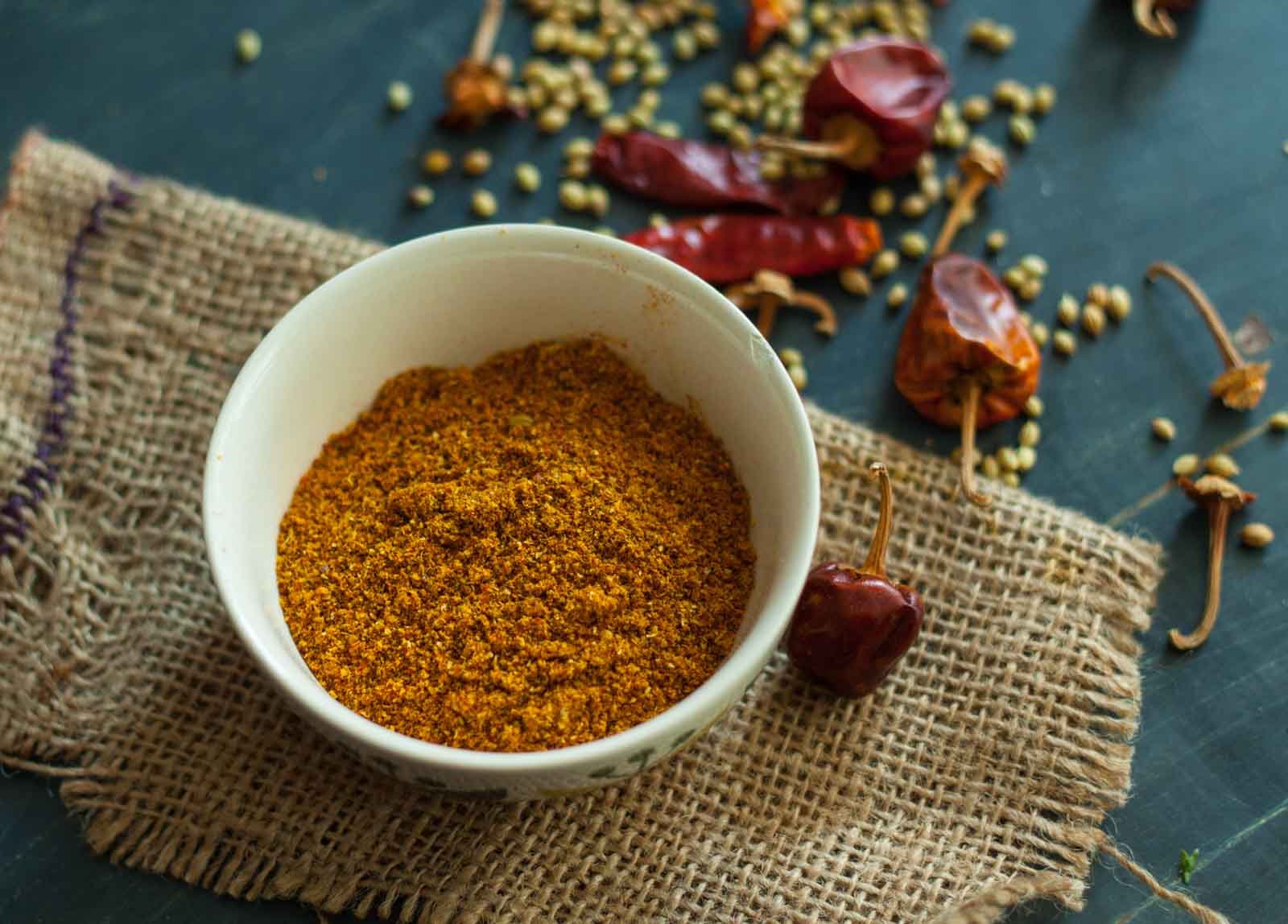 A very famous among the catholic community in the Mangalorean cuisine. It is a blend of 6 spice mix to create an authentic spice mix powder that is used generously by the Catholics to prepare the most famous dish called the "Dukramas" which is a Pork dish.
The bafat powder is used in Sonay Sukka recipe which is a spicy dry chickpea curry that can be served along with a healthy cucumber neer dosa and is authentically paired with chicken kori gassi.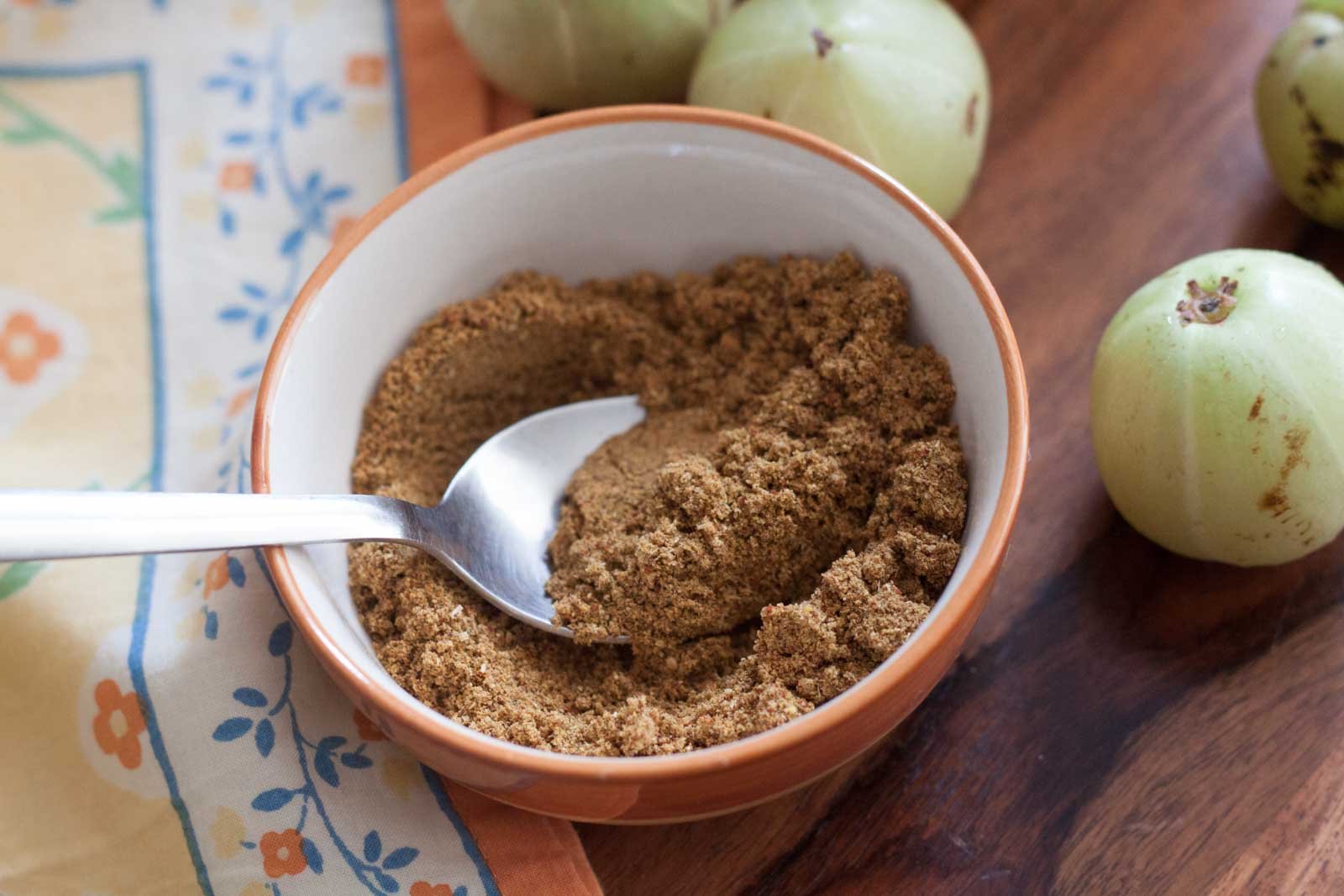 Pickling is one of the oldest method that is being followed in India, the flavours used for pickling are quite strong and pungent. Achari Masala powder has a perfect blend of spices like fenugreek seeds, fennel seeds, cumin seeds, mustard seeds, coriander seeds, onion seeds and dry red chilli.
An interesting combination of gobi and aloo that is cooked along with strong flavours of Achari masala, which is rightly paired with a simple dal tadka and jowar atta roti to make simple Indian dinner meal.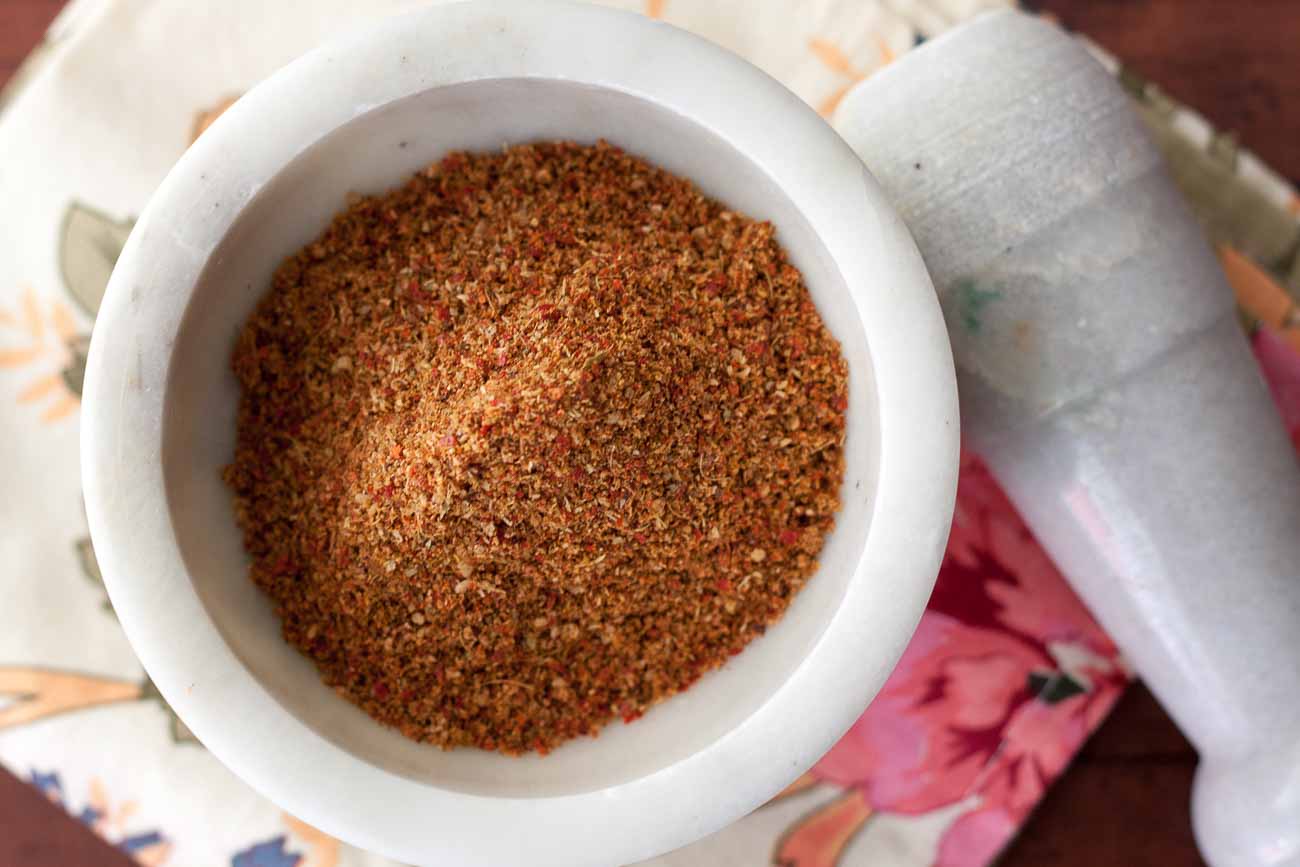 A special spice powder mix famous among the Parsi Cuisine. It is a blend of naturally grown spices that are available in India. The aromatic Indian spices are ground directly in a blender in order to keep the fresh smell intact and the ground spice can be used for various authentic dishes made in Parsi cuisine.
You can make this special and authentic Parsi style vegetable dal that uses Dhansak masala to give in the unique flavour to the dish, which is paired with a whole wheat tandoori naan and a beetroot, carrot & cucumber salad.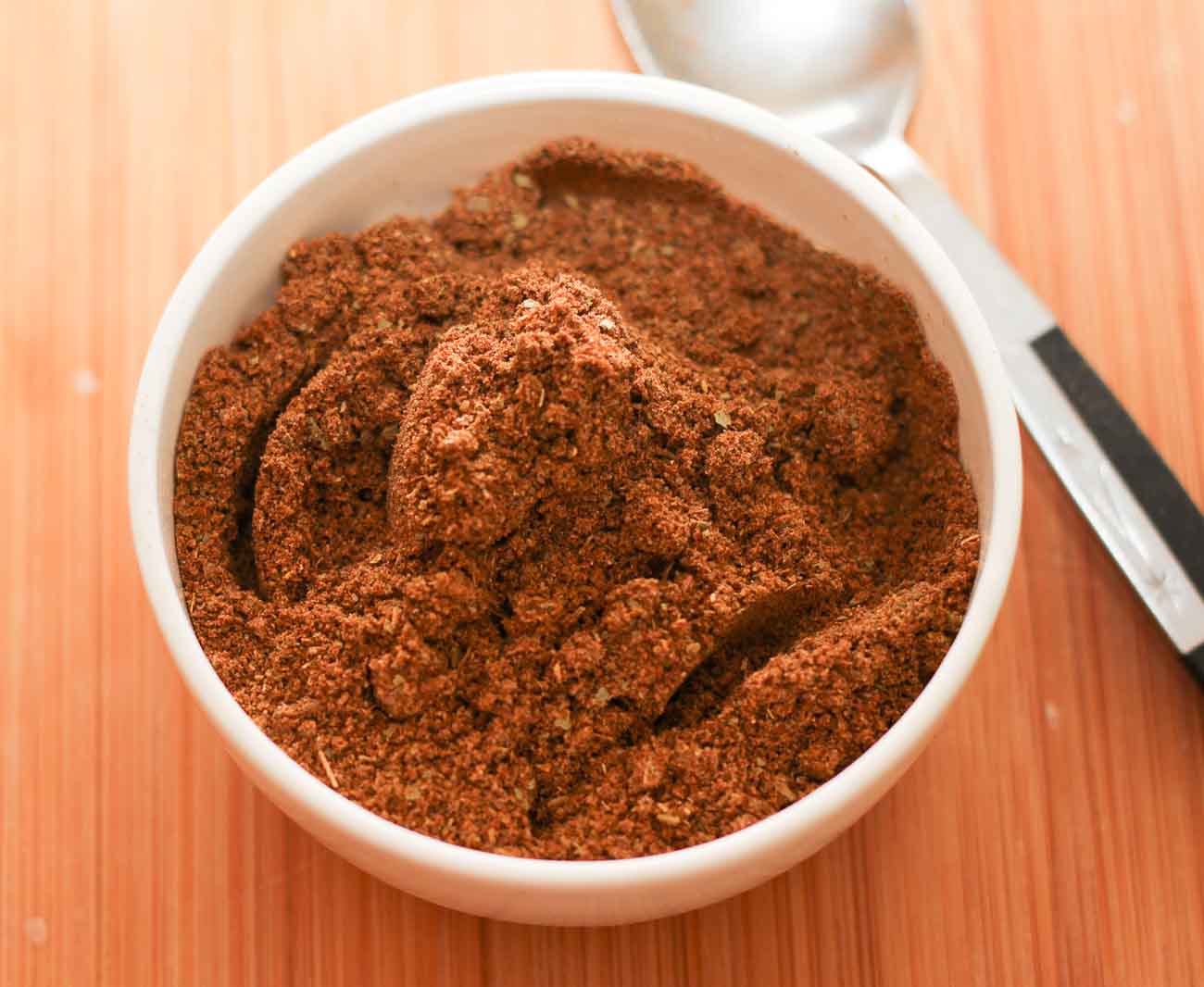 Muri masala is traditionally used in Jhaal muri which is famous street food using some puffed rice. It has rock salt, dry mango powder white pepper and red chili powder which makes it hot and sour. It is similar to a Chat Masala but is much spicier. Sprinkle some and give a different taste to the regular bhel, pakoras, papads or try other varieties like Bengali aloo kachori using this.
A spicy yellow peas curry that has the flavours from the muri masala which is traditionally eaten as a chaat but we have paired it up with Gujarati methi thepla and refreshing mango shikanji.