Kerala being called the "Land of Coconuts" has a cuisine that has gained its richness and flavor from the abundant use of coconut. The use of coconut oil also in their cooking itself creates a very authentic flavor and taste to the dish itself. This week indulge in some delicately laid out meal from Kerala that we have created in house. It will help you refresh your mind and get mesmerized with the true flavors of Kerala. The meal is quick and can be made during the weeknight as well.
In today's meal plate we have good amount of ingredients going into your diet. Like the drumstick leaves which is rich in Vitamins. The Tapioca and the Yam are good for the dietary fibers.
Plan You Today's Meal Plate with:
1. Kerala Style Kappa Ishtoo Recipe (Tapioca Stew Recipe)
Tapioca Stew or Kappa Ishtoo is a delicious tapioca curry, prepared using coconut milk, fresh tapioca root and flavored with whole crushed pepper, cinnamon, cardamom and cloves. A very simple stew that is nutritious and rich in flavors, it has ingredients that are very minimal, yet which make great impact.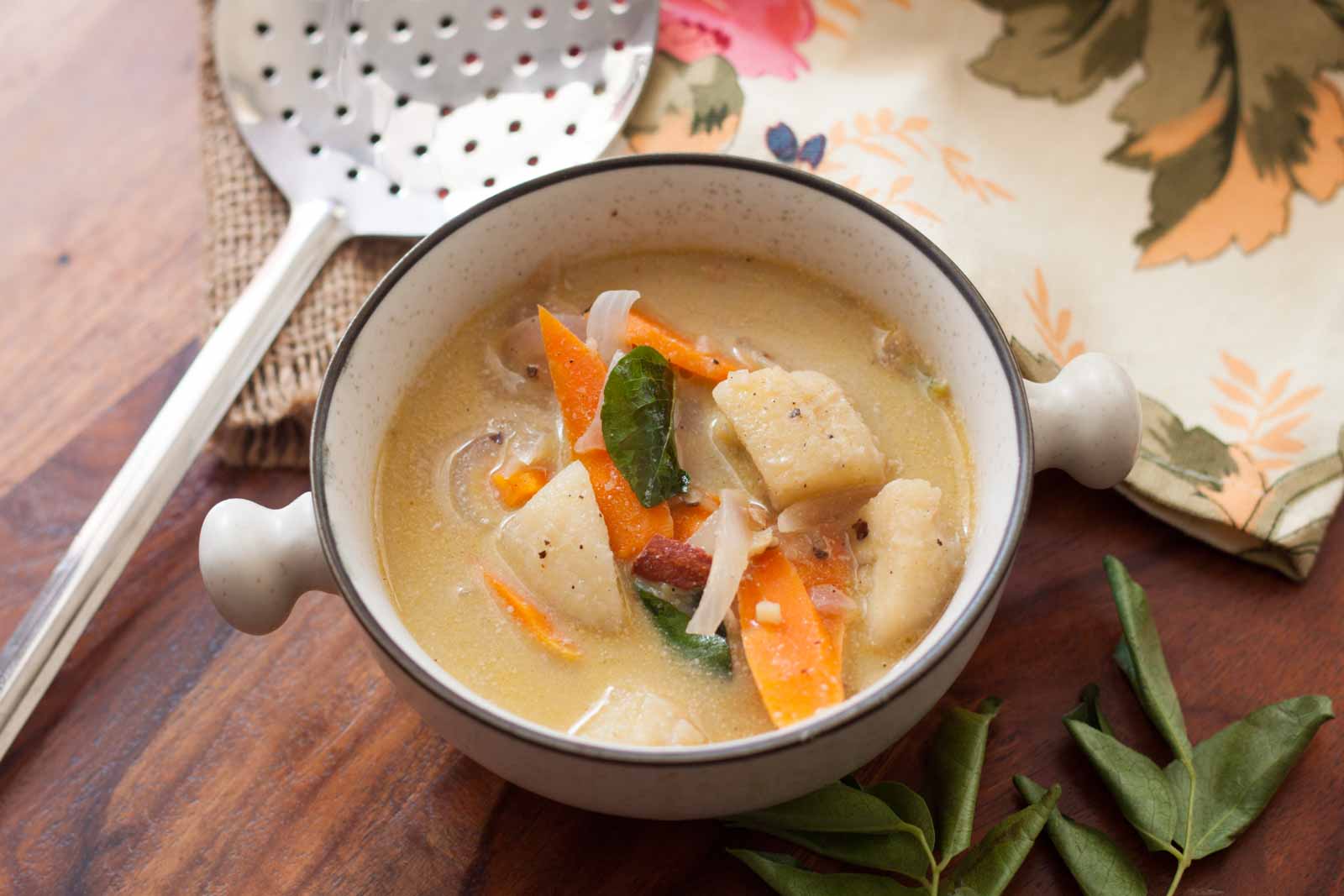 2. Kerala Style Murungai Keerai Thoran Recipe
Quick stir fry of the drumstick leaves tossed with ground masala coconut. The fresh coconut and with other spices like cumin seeds, red chilli powder and turmeric are ground first and then it is added to a kadai with hot oil. It is fried for few minutes and then tossed with the drumsticks leaves and sautéed till everything combines and the flavor develops.
If you are looking for more Kerala Recipes here are some :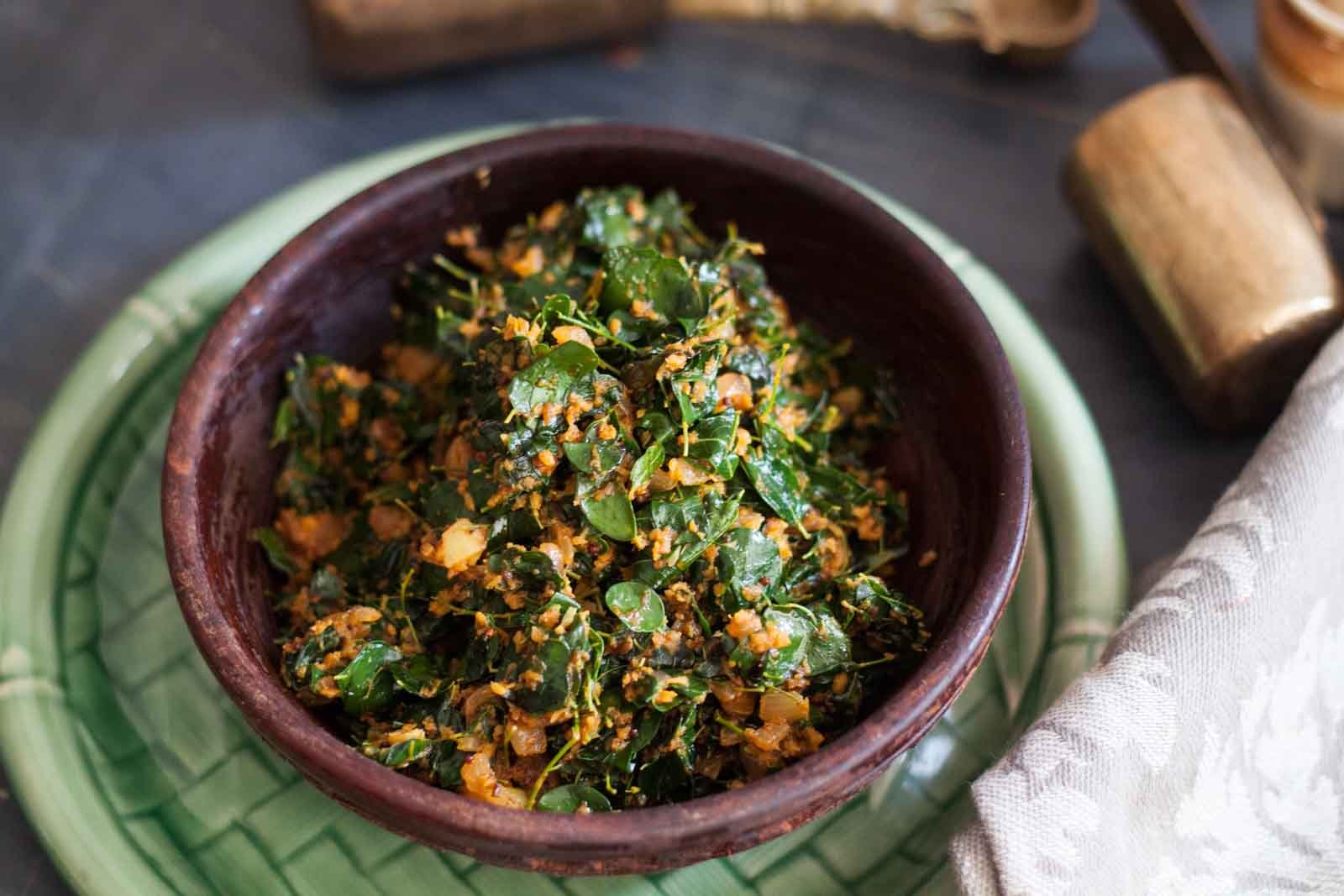 3. Kerala Style Chena Mezhukkupuratty Recipe (Yam Stir Fry Recipe)
A rich and healthy stir fry made for yam. The masalas added into this makes it a lovely dish to be had anytime of the day. The onions and garlic are ground and mixed with simple Indian spices to bring in the rich flavor to the whole dish.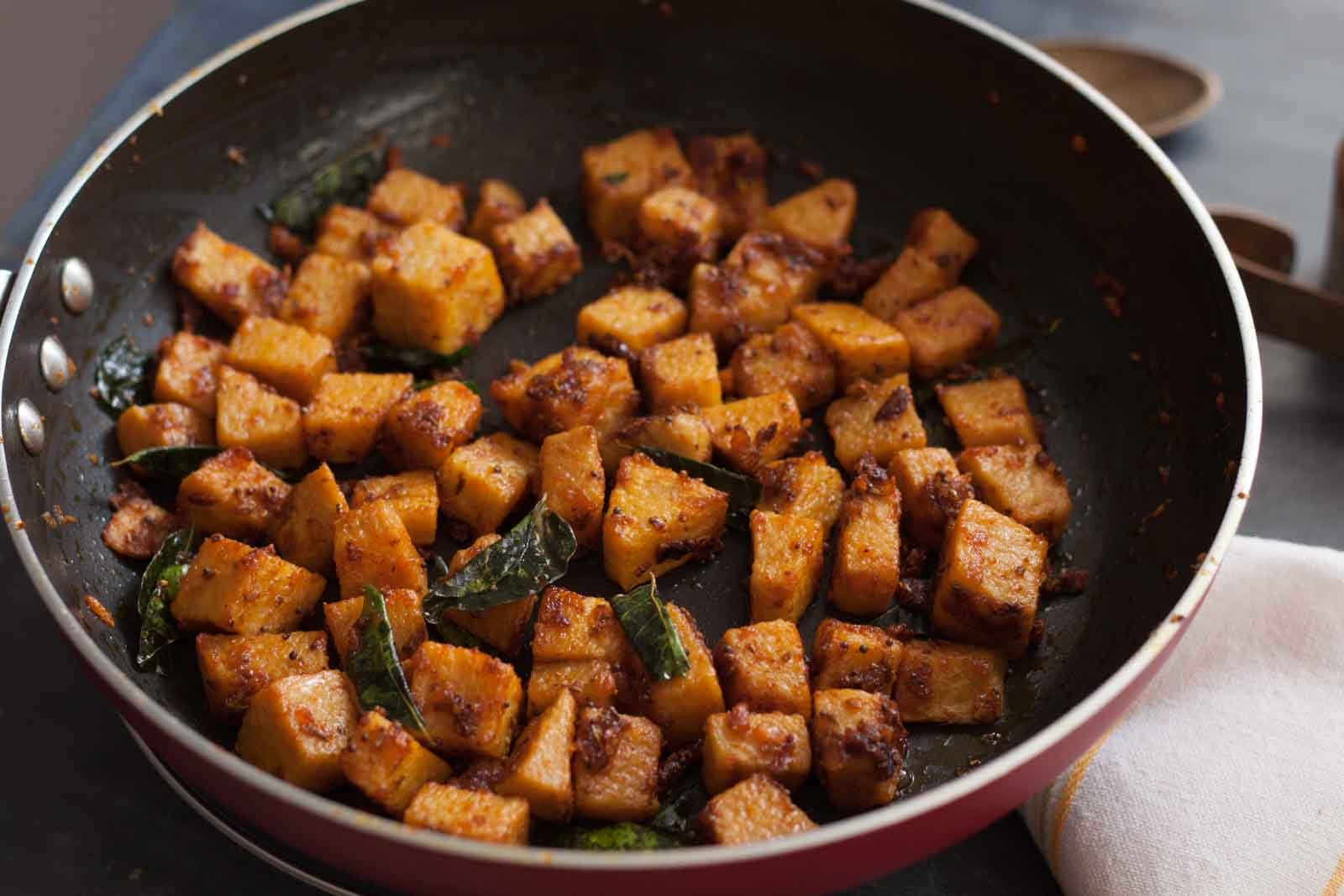 4. Kerala Style Whole Wheat Parotta Recipe
An easy way to consume a parotta without feeling guilty about increasing the calorie. A bread which is flaky and has many layer within.
If you are looking for more Indian bread here are some :