Craving for a comfort food this week? well we have put up an awesome meal plate for you that will not just satisfy your craving but will keep your tummy happy. We have created a better way to plan your day with a set menu that has been produced at our in house. This will help all our food lovers who are seeking the need to eat healthy as well tasty meals everyday. This is very important because what you eat on a day to day basis matters to help you gain the right nutrition in your body. It is very important to keep a track on what you eat for a daily basis as it will help you gain nutrition and keep you fit.
In today's meal plate we have added all the favourite dish of the South Indian like the Arachuvitta Sambar that is flavoured with home made ground sambar powder and cooked along with pearl onions that elevates the dish even more. Then there is also a urali roast which is made from baby potatoes that is roasted well with spicy Indian masala. Keerai masiyal will help you gain a good amount of nutrients into your diet. Rawa banana thoran is also added to give a different texture to the meal plate. Fryums will give an extra crunch as you eat this meal plate filled with comfort food.
The meal plate consist of :
A common dish in Kerala and is widely served as a side dish. One cannot think of vegetarian food from God's own country and miss mentioning the thoran. This lightly spiced stir-fry is made with many vegetables and makes the taste of the vegetable taste yummy. If you are looking for more raw banana recipes here are some :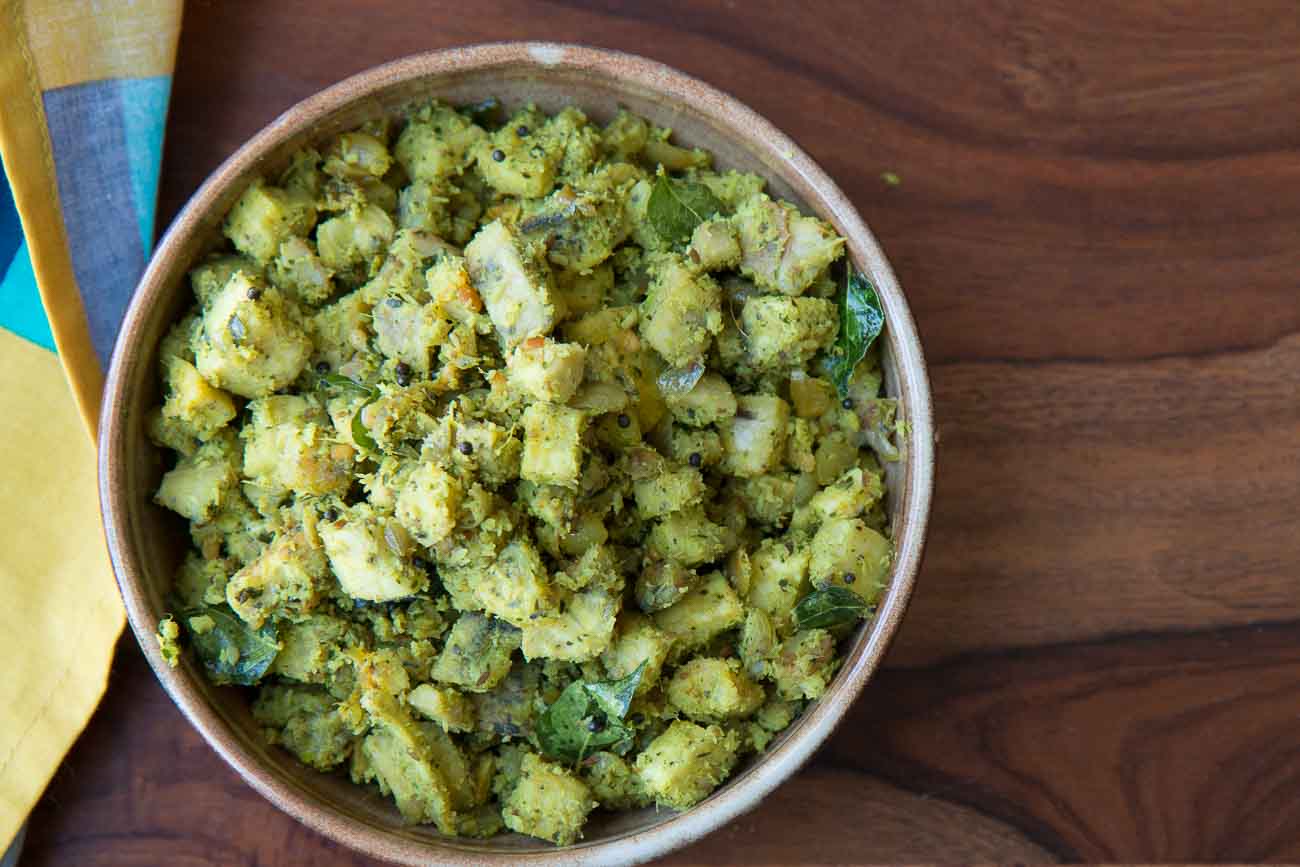 2. Keerai Masiyal Recipe (Stir Fried Green with Mustard and Curry Leaves)
A simple wholesome recipe that you can make with any kind of greens. like Arai Keerai or Thandu Keerai or Amaranth Greens or Beet Greens or Radish Greens or Spinach Greens. The recipe of Keerai Masiyal is a favorite recipe among South Indians and served most often along with Sambar, Rasam and another vegetable for lunch.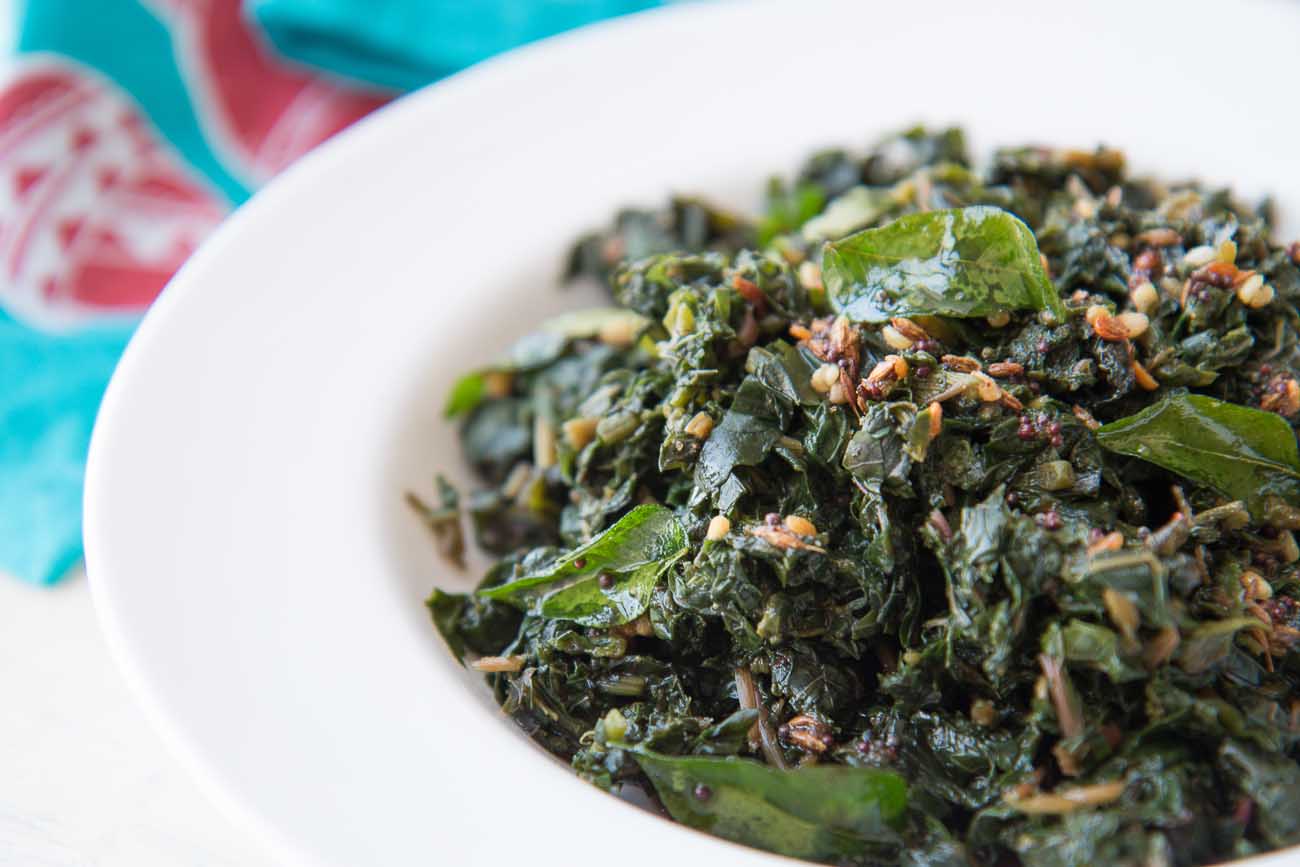 3. Chettinad Style Urali Roast Recipe (Spicy Baby potatoes Roast Recipe)
The classic version of the chettinad style cooking. The masalas that are added into this roast are roasted and ground freshly and added which makes it the special dry gravy. The spiciness of the roasted masala goes well with the boiled and sauteed baby potatoes. It is quick to make without any hassle.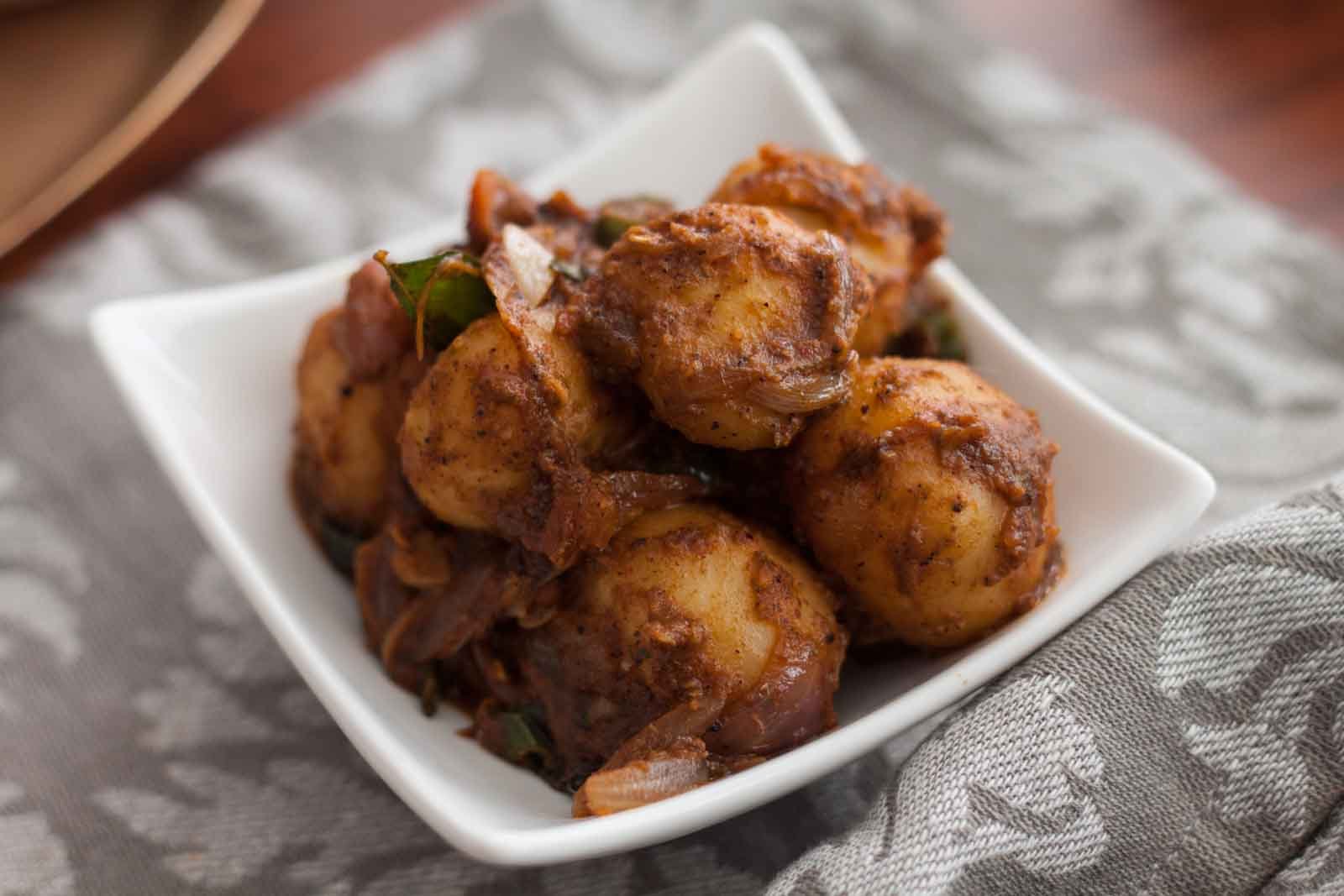 A traditional South Indian Sambar that is made from freshly roasted and ground with sambar spices that adds a special touch to this recipe. The sambar tastes best with seasonal vegetables like Radish, Pumpkin, Drumstick and small baby onions are a must in this sambar to give its fresh flavors and taste.
If you are looking for more sambar recipes here are some :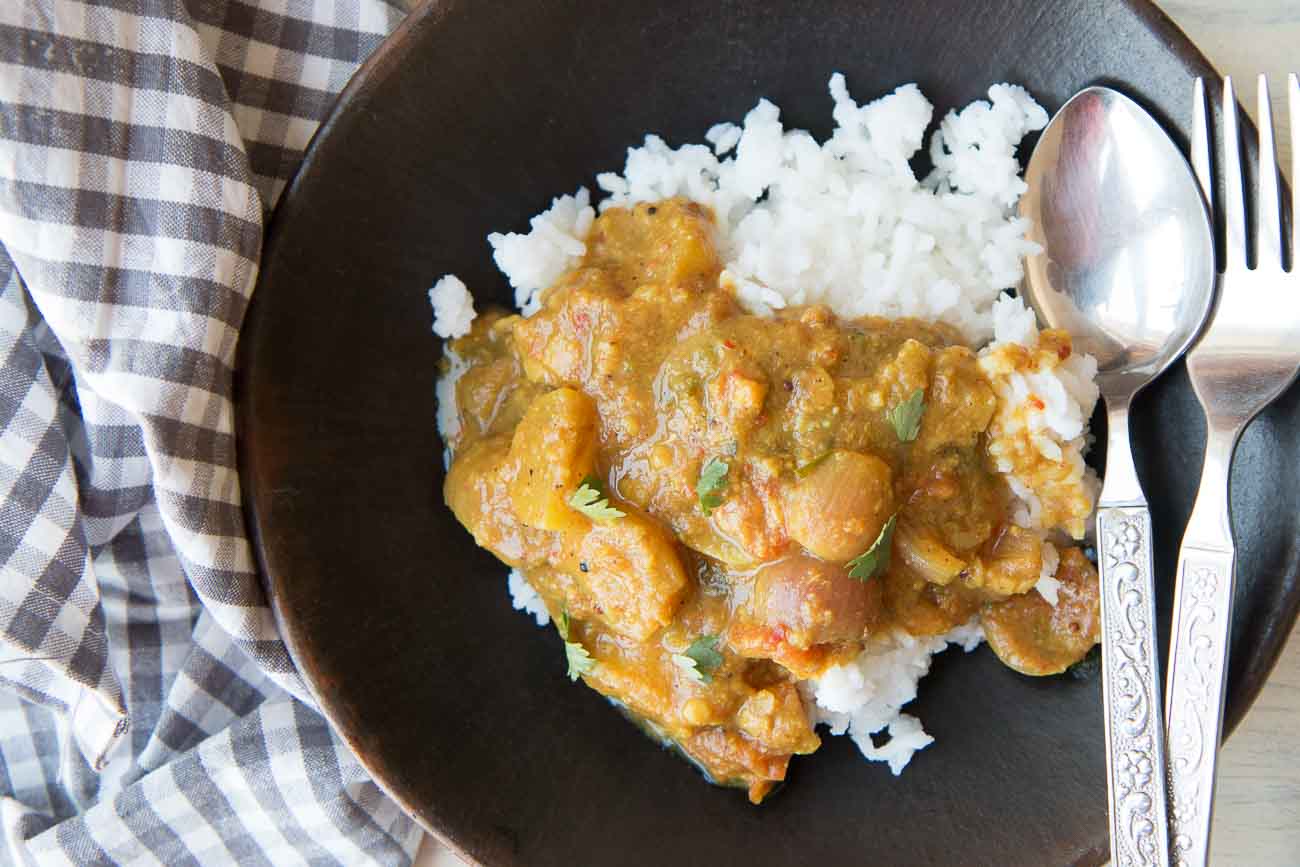 A refreshing salad that is rightly paired with the meal which has all the essential vegetables needed to give you enough Vitamins into your diet. You are also free to try out different salads like :
South Indian Kosambari Recipe With Raw Mango, Cucumber, Carrot
Simple steamed rice which you can serve with your favourite curry.