An idea for a Sunday lunch or even a weeknight dinner. Try this menu idea from Gujarati Kadhi, Aloo Capsicum Subzi, Phulka, Salad & Pickle for a wholesome meal. Notice that this meal is packed with a lot of proteins and good fats. The meal is simple and packed with the goodness of potatoes, salad and a multigrain roti.
Did you know potatoes are good for heart health. It has packed with lot of fibre, potassium and vitamin C. Fiber helps lower the total amount of cholesterol in the blood, thereby decreasing the risk of heart disease.
Tip For Good Meal: Include a raw vegetable in your diet in the form of a salads at least two meals a day. Indian salads are great, as they contain simple ingredients like salt, lemon and green chillies, which brings out great taste. Raw foods come with a lot of benefits - from the rich fibre, vitamins and minerals. In addition, raw foods can provide us with a higher quality of energy to help us feel more alive.
Here is an article, where we share the guidelines for eating healthy - Guidelines for Healthy Eating Using Portion Control
Gujarati Kadhi is a yogurt based sweet and spicy curry that is simple yet irresistible; it gets the sweetness from jaggery, the spice from cinnamon and the heat from green chillies and lends itself to a pure comfort meal. Kadhi goes well with any vegetable and especially when you have legumes as one of the main dishes. The yogurt-based gravy lightens the protein rich legumes, making you feel light after a meal.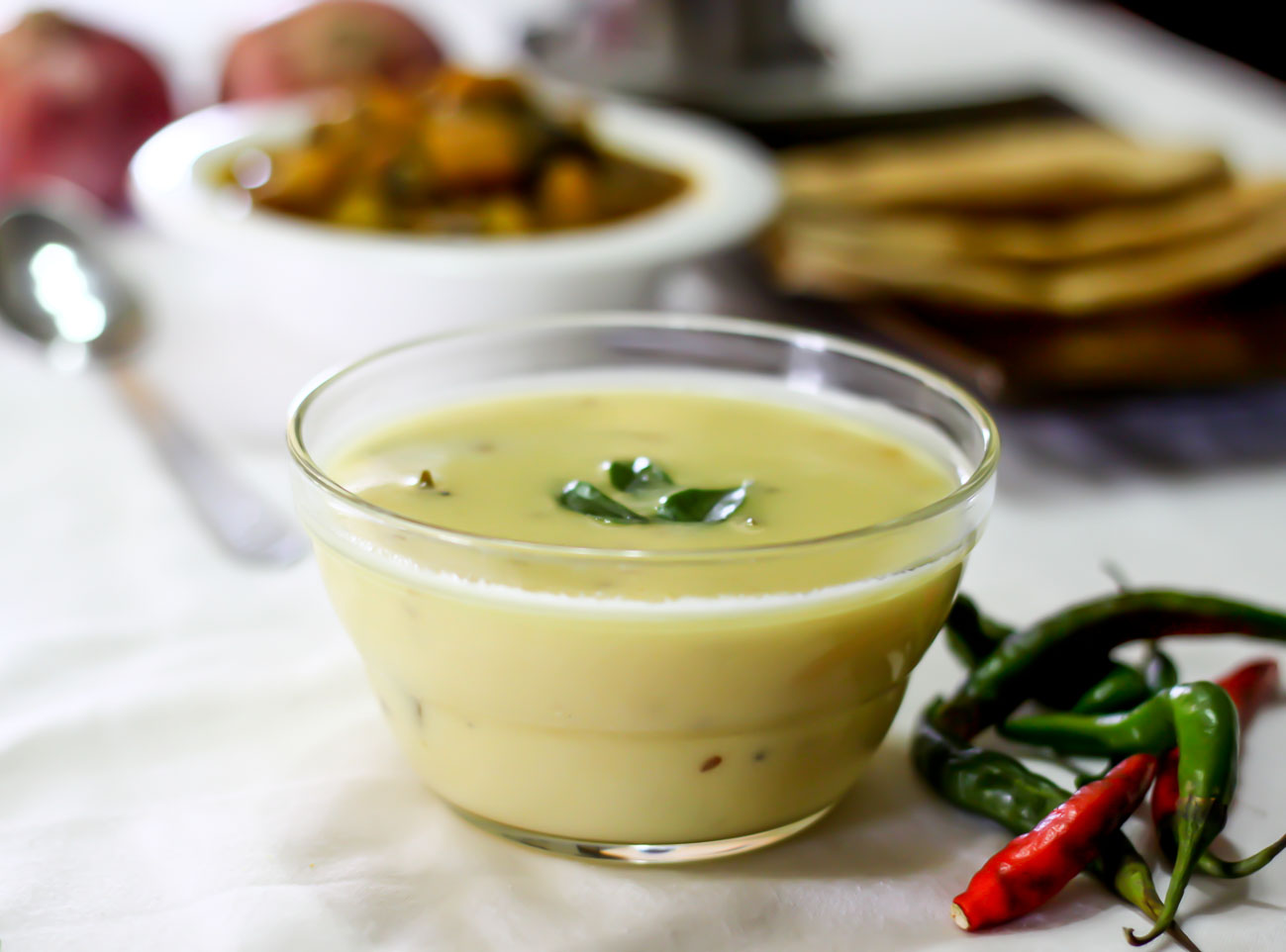 The Aloo Simla Mirch sabzi is to make and is a delicious tasting vegetable that is cooked along with the basic ingredients that will be available in your pantry any time.
If you are looking for more Subzi Recipes here are some :
A refreshing salad that is rightly paired with the meal which has all the essential vegetables needed to give you enough Vitamins into your diet. The addition of kala chana adds to the protein in your meal and hence making it wholesome and nutrient dense.
A delicious and wholesome roti, made from ragi flour and whole wheat flour. Serve the roti, hot from the tawa for a delicious meal.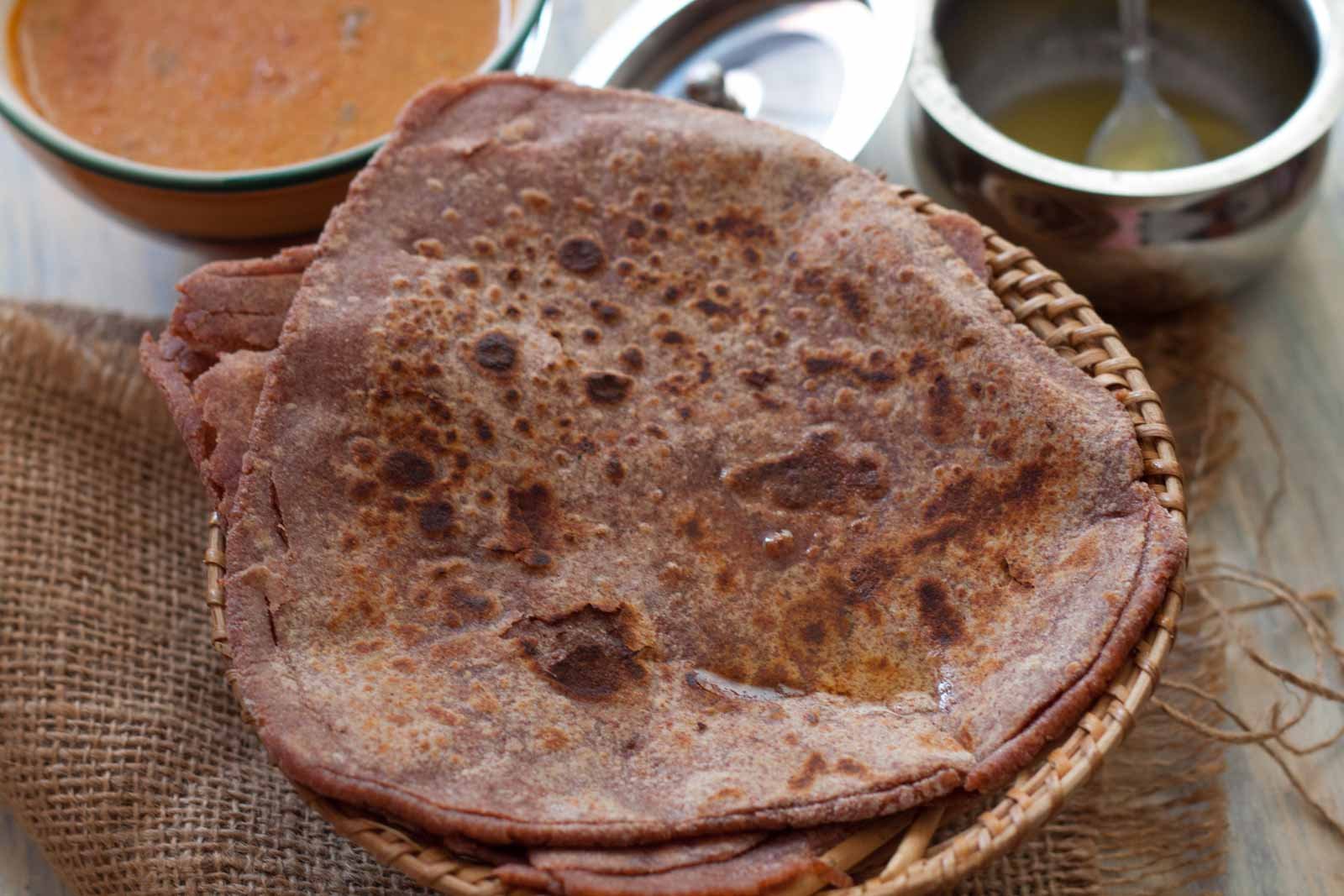 Amla is packed with nutrition, the addition of amla in the form of this instant pickle makes it delicious to eat with any meal.