Khichdi is an all time favourite for most of us, as this is one dish that all we need for a weather filled with gloomy clouds.The season for cold winters are also around the corner we would feel like eating something light, filling and warm. Khichdi is a staple dish in most of the north indian family. In the south it is usually prepared in Tamil Nadu which is called as Kara Pongal in other words. The dish is filling and can be made for breakfast in the morning without any hessel.
In today's meal plate we have brought a dish that is famous in Maharashtra which is called as Bajricha Khichda (Millet Lentil Rice). Pearl millet is one ingredients that must be part of your diet as it is rich in protein, zinc and magnesium. Millets can be replaced by rice in your everyday cooking and you would notice a greater change in your lifestyle. The khichdi is then accompanied by a simple boondi kadhi and few chopped apples by the side as we always look forward to add an healthy and fresh element to the plate.
1. Bajra Matar Ki Khichdi (Gluten Free Breakfast Recipe)
The kichidi also falls into the category of gluten free that can help people plan out their breakfast better. You are also free to add any kind of vegetables to the kichidi to make it more rich.You can also look into more Khichdi Recipes like :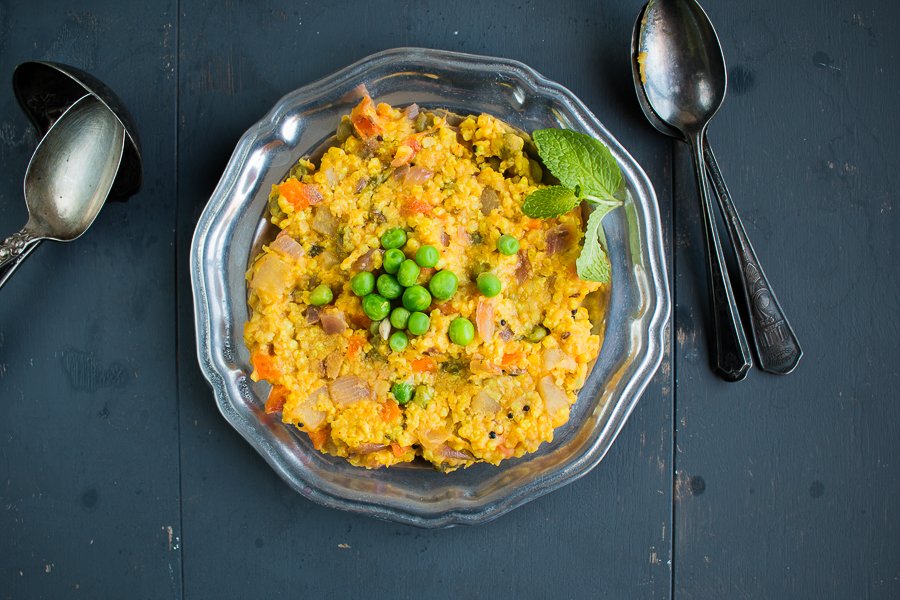 Raitas always compliment very well with Khichdi. THe boondi raita that we paired is a simple one which has the light crunch of boondi as you take every bite of it. If you are interested to check out more of our Raita Recipes here are some :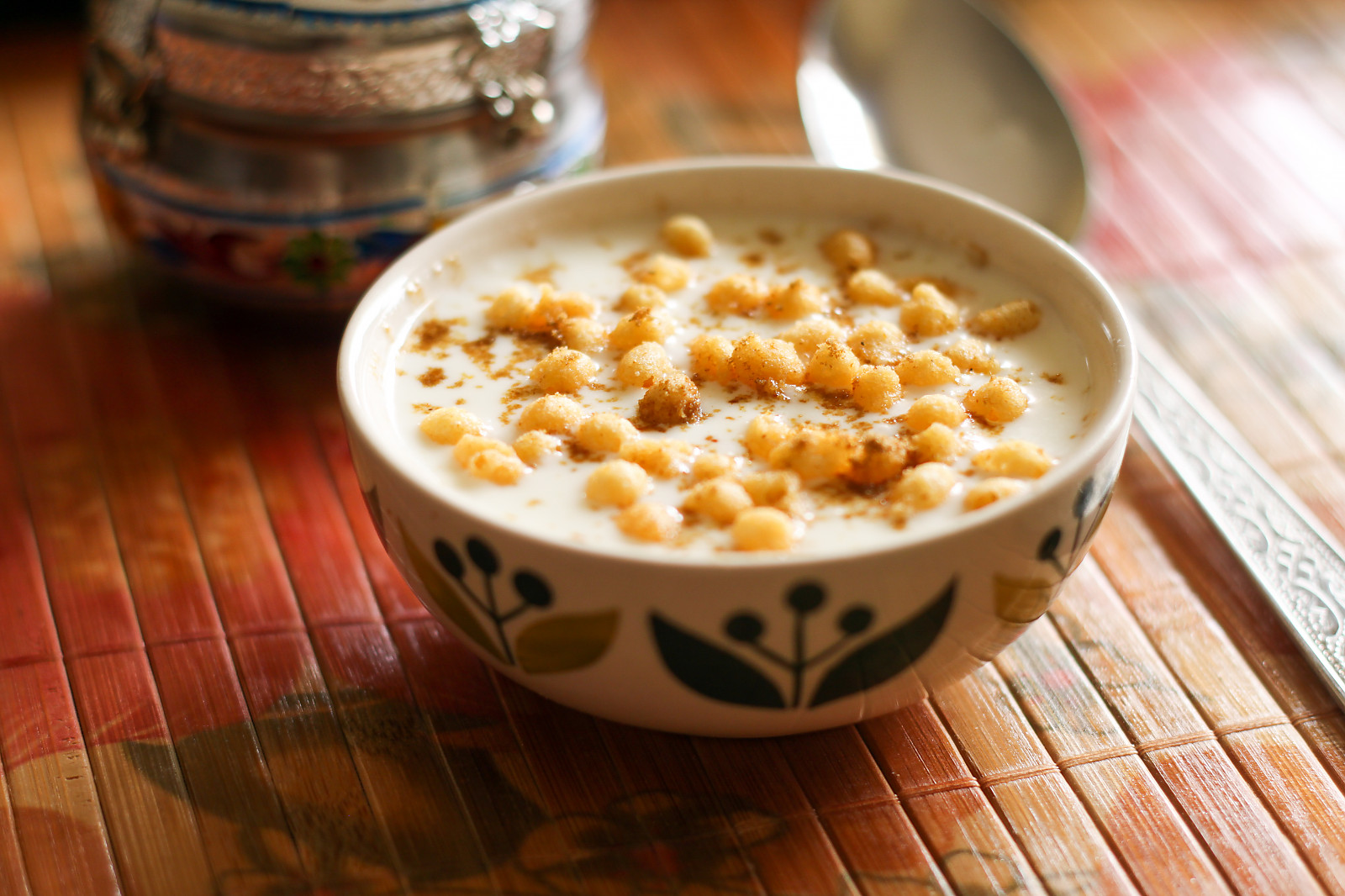 3. Fruit Bowl
We have added apples into the plate but your welcome to add different fruits of your choice. Add fresh fruits to your everyday diet will help gain good amount of vitamins and minerals.