Make your breakfast the best meal of your day - We at Archana's Kitchen strongly strongly believe that a breakfast makes or breaks your day. If you are going to prepare a special meal for yourself and your family, it becomes an event that everyone looks forward to. So, it is important to spice up your week with dishes from different parts of the world and this week we have chosen a dish from the state of Karnataka.
Karnataka cuisine has such variety which can be traced back to Iron Age that mentioned the use of Ragi in the dishes. The famous masala dosa has its origins from Udupi in Karnataka. The addition of a pat of butter along with a spicy aloo mixture in the middle of a dosa was an ingenious creation that has sustained its popularity across the country.
In this edition of our Breakfast Meal Plate, we have taken the classic north indian dish of Puri and Bhaji and made it South Indian by making the Bhaji like a Sagu or gravy. The Potato/Aloo Sagu is prepared in a typical Karnataka style with the addition of onion, green chillies, ginger along with a tempering of chana dal, urad dal and mustard seeds. This Sagu is a bit gravy-ish so that it can be scooped up with a piece of the delightfully puffed pooris. The perfect way to finish off a heavy breakfast of Poori and Sagu is with a traditional Kumbakonam Filter Coffee
Puri is a traditional Indian bread savored in most regions of India. It is a soft deep fried bread that is made from whole wheat flour. Addition of nigella, fennel or ajwain seeds enhances the flavor of this bread. So, go ahead and make this recipe on a weekend or especially a cold winter morning.
If you like this recipe, here are a few more Puri recipes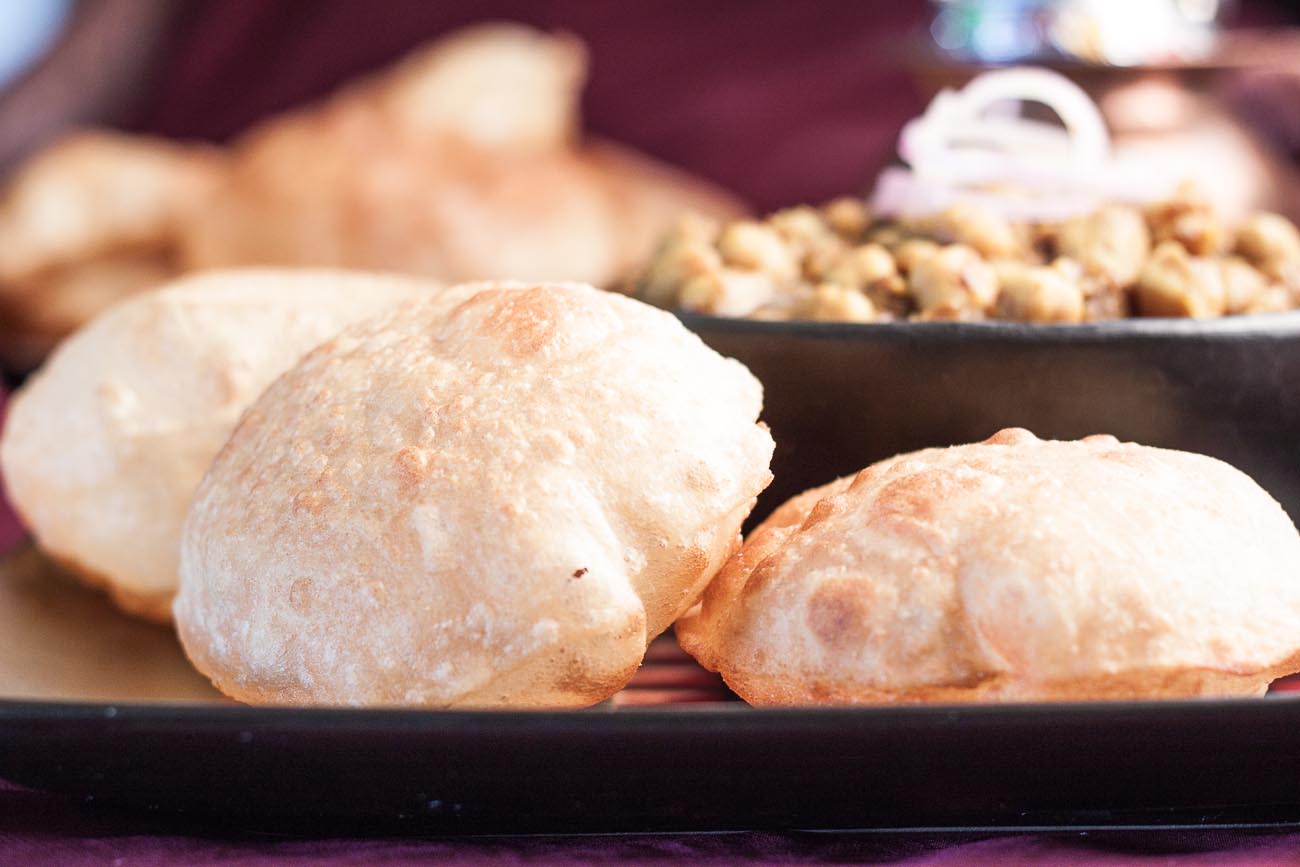 A Spicy and tangy flavoured potato gravy tempered with whole spices - makes for a perfect accompaniment for hot and fluffy puris. Add an extra dash of lime after you've served on to your plate to make it extra tangy.
If you like this sagu recipe, here are a few more Potato/Aloo based dishes.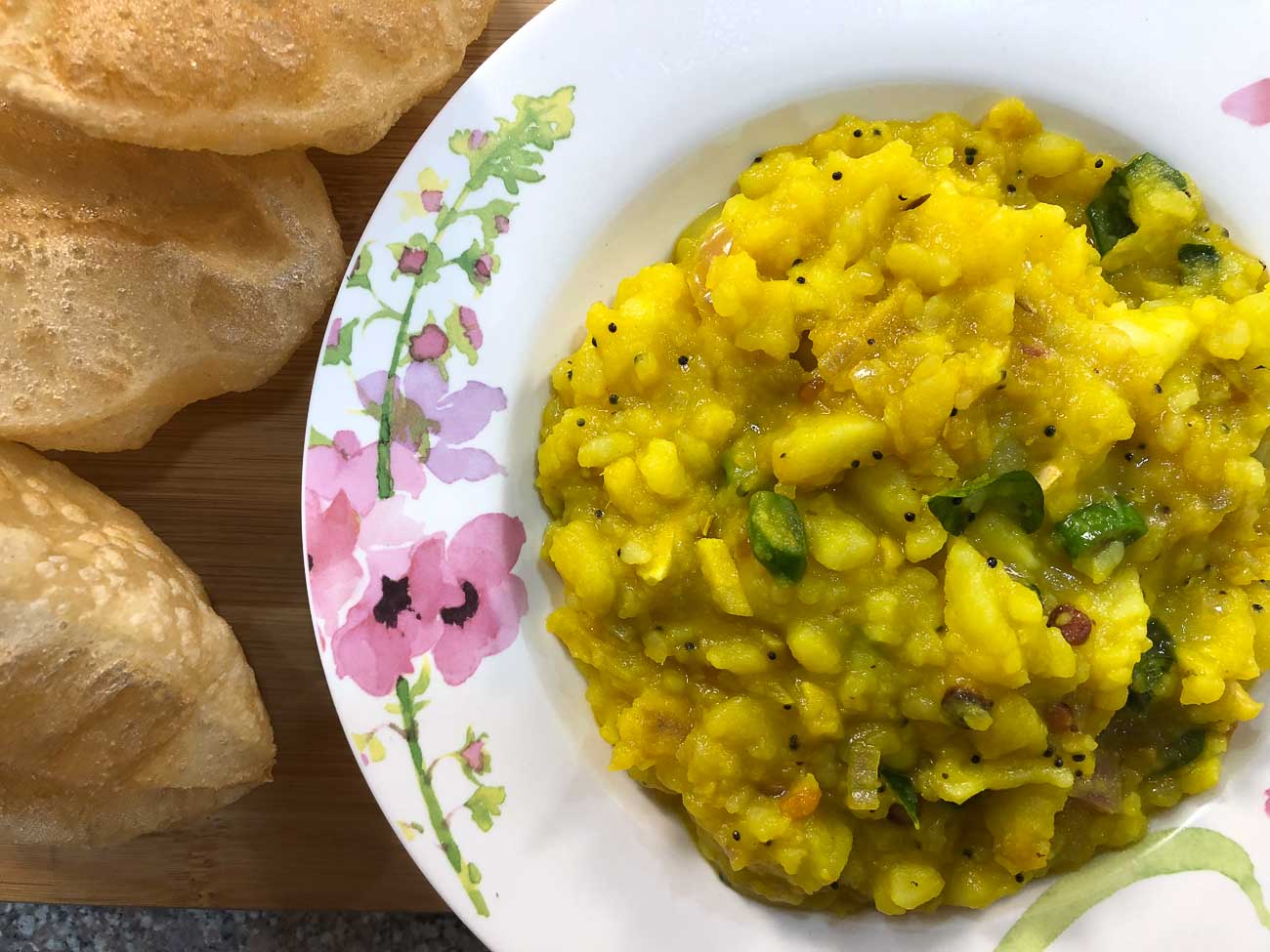 A typical South Indian Chutney recipe is prepared with grated coconut, chana dal, green chillies and ginger and tempered with mustard seeds, urad dal and red chillies.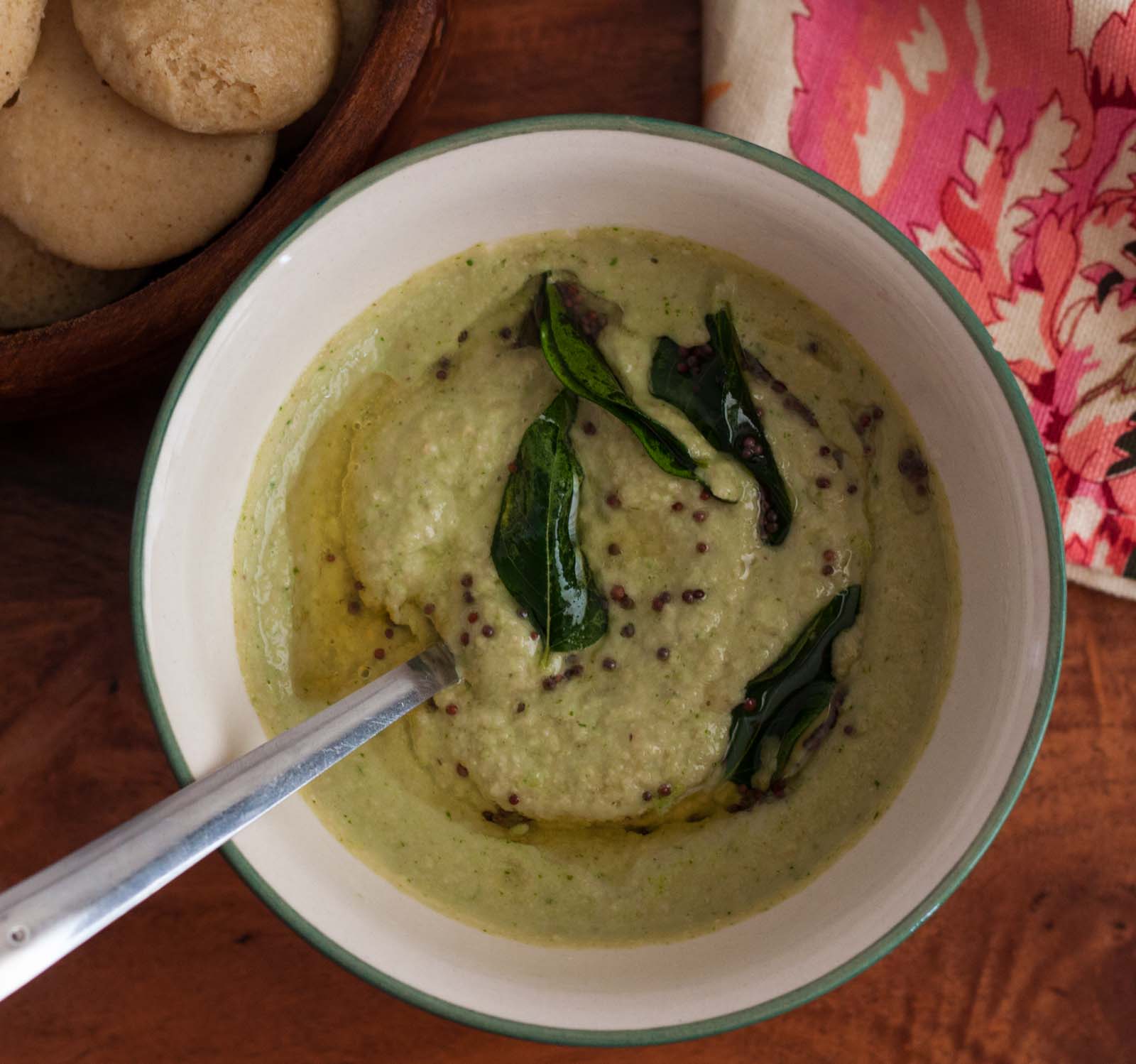 Coffee is a brilliant way to start a day, that's true. But sipping a cup of coffee along with your breakfast is even better, and if you make yourself a cuppa Kumbakonam Filter coffee, a sip of the richness and strong flavours of the coffee with enunciate the perfect Breakfast meal of Puri and Sagu. So, go ahead and make yourself a cup and enjoy your day.