Healthy eating begins at home and everyday is a new beginning for you to make that change. It is essential to be on a healthy diet and maintain portions of the food that you are eating. One can easily manage that when packing their Office or Kid's lunch boxes. Make sure to include variety of colours, raw foods such as salads and meals consisting of right balance of macronutrients like carbohydrates and proteins as well as micro nutrients like vitamins and minerals.
This Lunch Box has a delicious Aloo Matar and Paneer dry sabzi or side dish, which has been prepared with mild spices, served alongside Phulkas and a colourful salad. Both these dishes are hassle free Lunch Box items and can be whipped up in less than thirty minutes with a bit of planning. For those who are trying to eat healthy in to order to lose weight, this Lunch Box serves as a perfect way to start that journey.
The delicious Lunch Box Meal Consists of :
1. Aloo Matar Paneer Curry Recipe

Aloo Matar Paneer Curry Recipe is a twist or an addition to a very traditional Punjabi dish that is made with potatoes and peas, simmered in light and tangy tomato gravy. The recipe has a delicate addition of spices to the potatoes in a tangy tomato gravy, simmered to perfection brings out the essence of this flavorful dish. In order to increase the protein intake into your everyday diet we have added softly cut paneer cubes that goes very well with the combination of potatoes and peas
If you like this recipe, you can also try other Paneer Curry recipes such as
2. Phulka
Phulkas also known as Roti or Chapati in some regions are a whole wheat soft and thin puffed flat bread. The phulka is a daily bread for many regional Indian cuisines. It is not only rich in the nutrients and fibres that whole wheat brings along with it, but also low in fat and very light on the stomach.
If you like this recipe, you can also try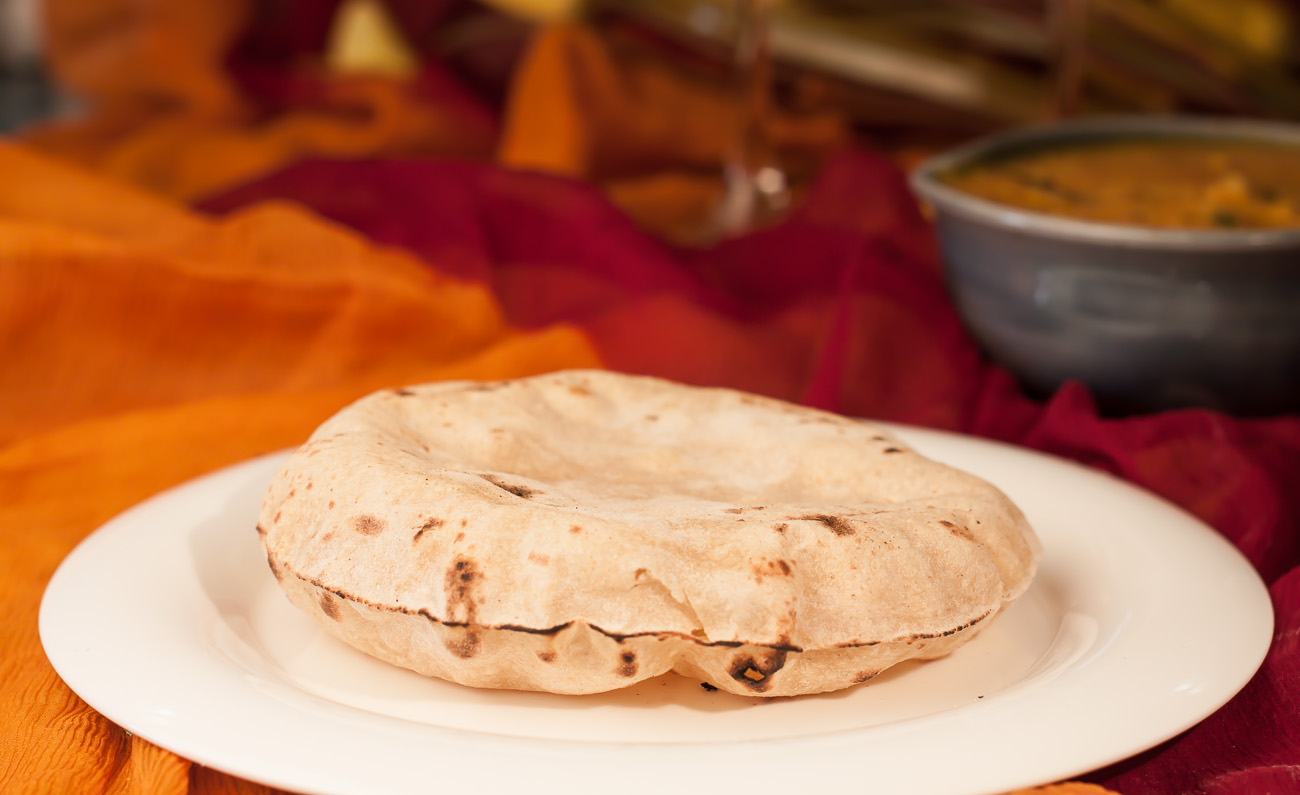 Carrot Tomato Salad is delicious and simple salad made with grated carrots and a lemon coriander dressing. A great starter salad to introduce to children. You can make many variations to this recipe, by adding finely chopped cucumber, pomegranates, chopped apples, green chillies or event steamed lentils.
(In case you were wondering : The carrots used in the Lunch Box image are Delhi Carrots and hence the dark beet like colour)
If you like this recipe, you can also try other salad recipes such as