Keep your lunch Box simple and yet healthy with the recipes that we have created and put together for this week's Lunch box meal.Sometimes Packing a lunch box in the morning might get boring and tedious to keep working on the Lunch box meal. So do not worry at Archana's Kitchen we have come up with a creation of a Healthy Lunch Box Plan that will be exciting to try as well delicious to taste. The dishes that we have chosen are simple and quick to be made in the morning hassle that will happen everyday. So therefore this will make you patiently plan your meal.
This week's lunch box is packed with goodness right from केला बेसनी सब्ज़ी विधि - Kela Besani Sabzi Recipe, which is nothing but raw banana dipped in gram flour and stir fried with a spicy yogurt gravy. It is very delicious and at the same time more nutritious as it contains good amount of dietary fibers and vitamins. Then we have packed for you some Karnataka Style Bendakayi Gojju made like a curry without dal with some homemade ground spice flavours. The flavours are divine and blends well with brinjal. It is quick to make as well as very healthy. The meal is then accompanied by few oil free Phulka Recipe (Roti/Chapati) - Puffed Indian Bread and sliced carrot. You can as well accompany this lunch with some refreshing raitas.
1. Karnataka Style Bendakayi Gojju
Karnataka style Okra curry in Coconut gravy which is one of the popular gravy recipes made with Okra/lady's finger.
If you are looking for more Ladies finger recipes here are some :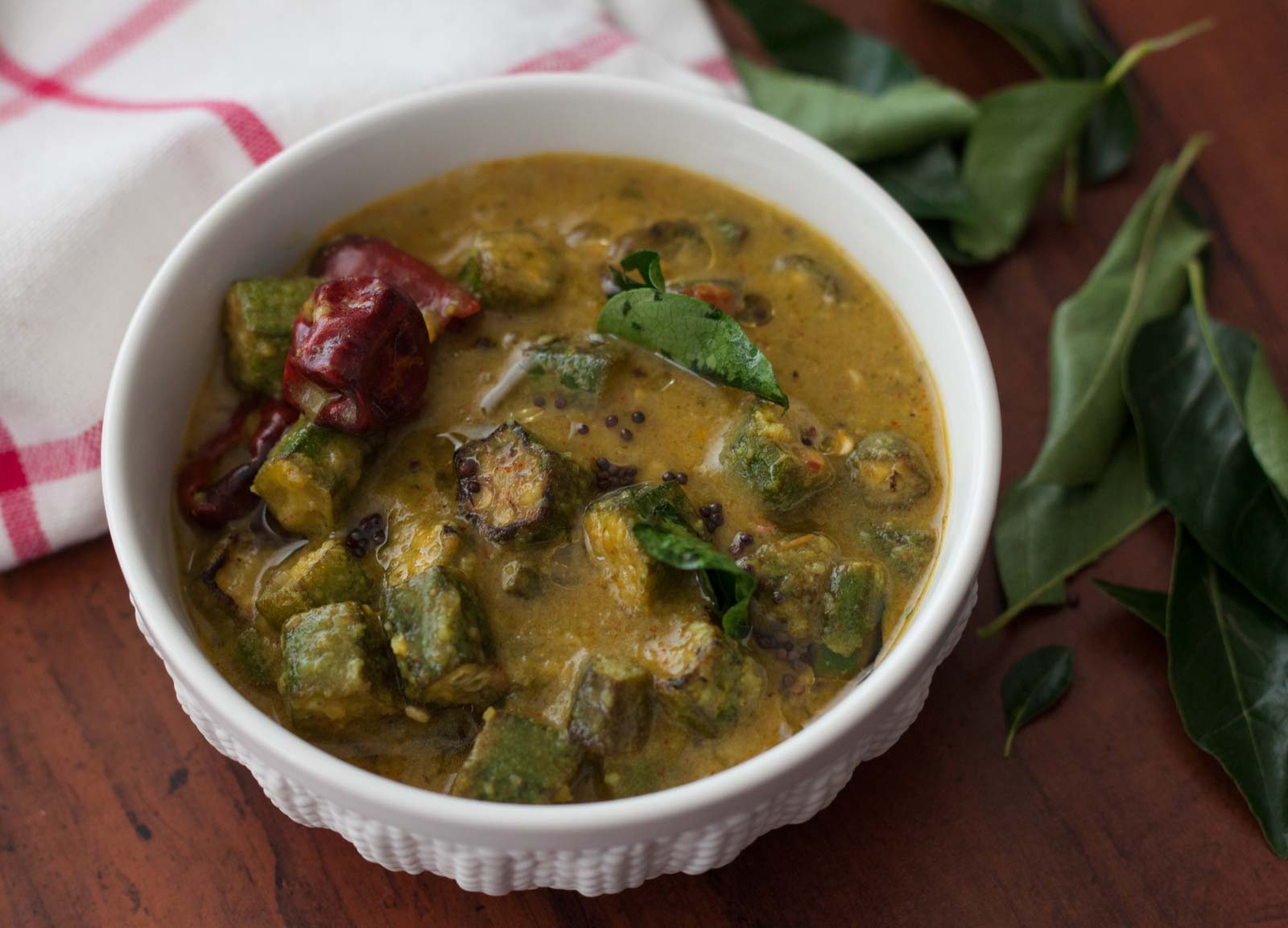 A must try dish that you should make for your kids who would love to relish this dish made from raw banana which is fried in a spicy gram flour. Then it is tossed over a flavored yogurt base curry. It is sautéed till the yogurt gravy dries off and then becomes a dry dish.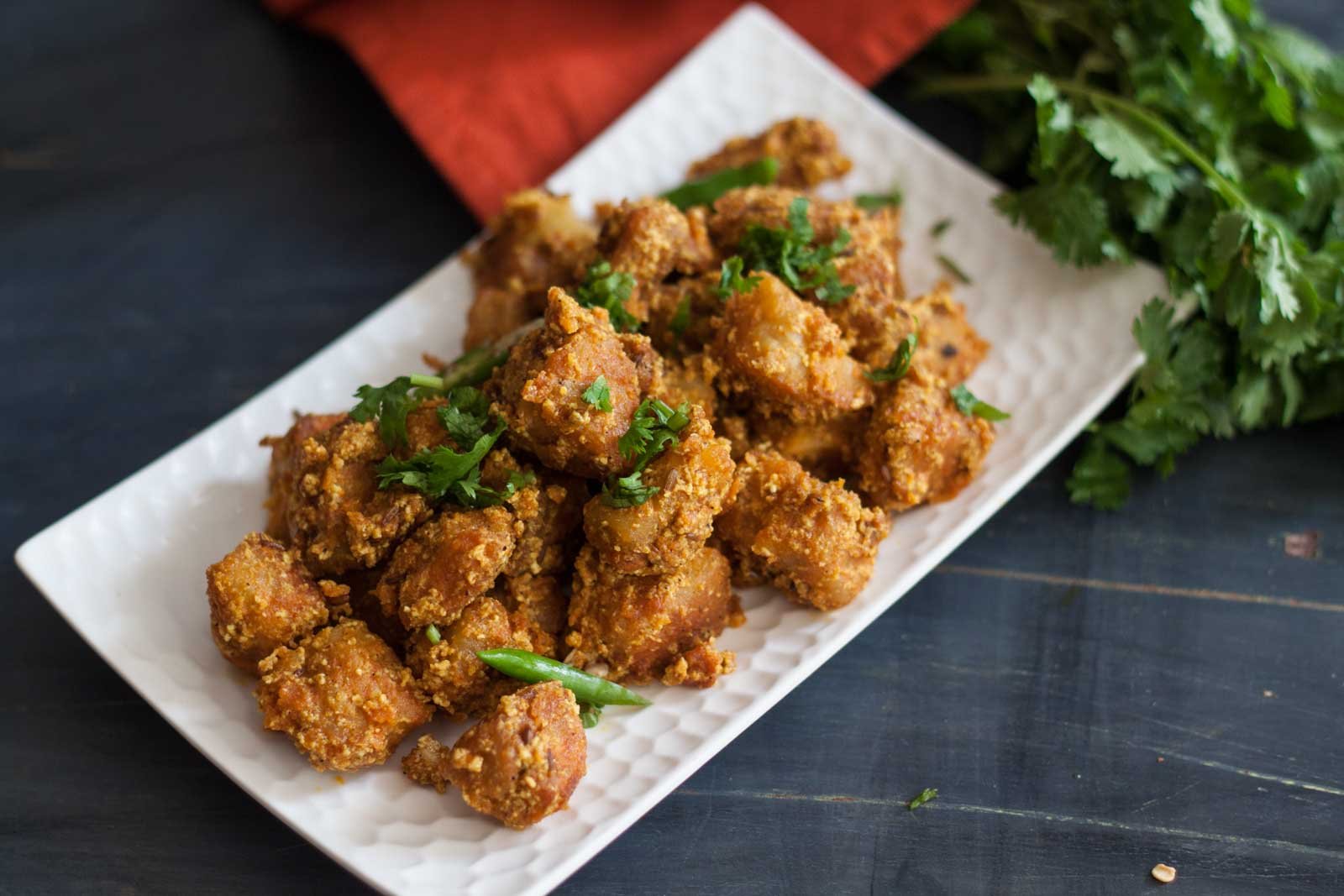 Corn And Onion Raita serves as a perfect side dish along with your meal. It is easy and tastes delicious. You can also serve this at your house parties along with pulao or biryanis.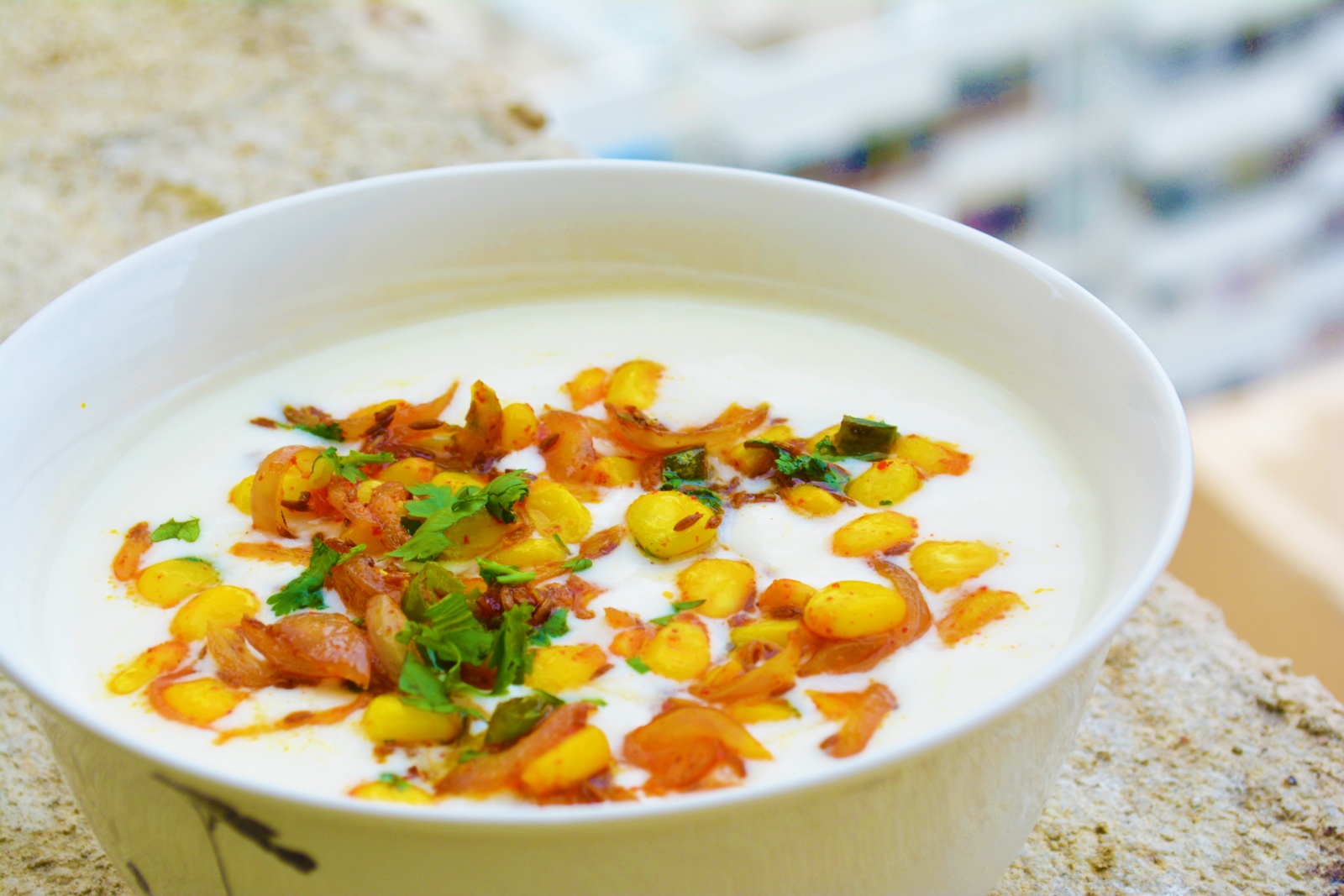 4. Phulka
Phulka is a great accompaniment with gravies and subzis. It is also easy to pack for your lunch box as well.