Eating simple and healthy is necessary during our week days as it provides us the necessary nutrition. Therefore, we have created a better way to plan your day with a set menu that has been produced at our in house kitchen. This will help all our food lovers who are seeking the need to eat healthy as well tasty meals everyday.
In today's meal plate we have made shaky but drool-worthy Mangalorean Neer Dosa recipe and sided it with a gravy like preparation called Karwar style valval that has a lot of veggies and Dry Sweet Potato Thoran Recipe which makes a sweetish dry side dish to the lunch plate. There are sliced cucumbers for salad.
Plan your day to day meals by following our menu list for today:
Karwar Style Valval is a delicious creamy mixed vegetables curry cooked in coconut oil, and is a no onion and no garlic dish too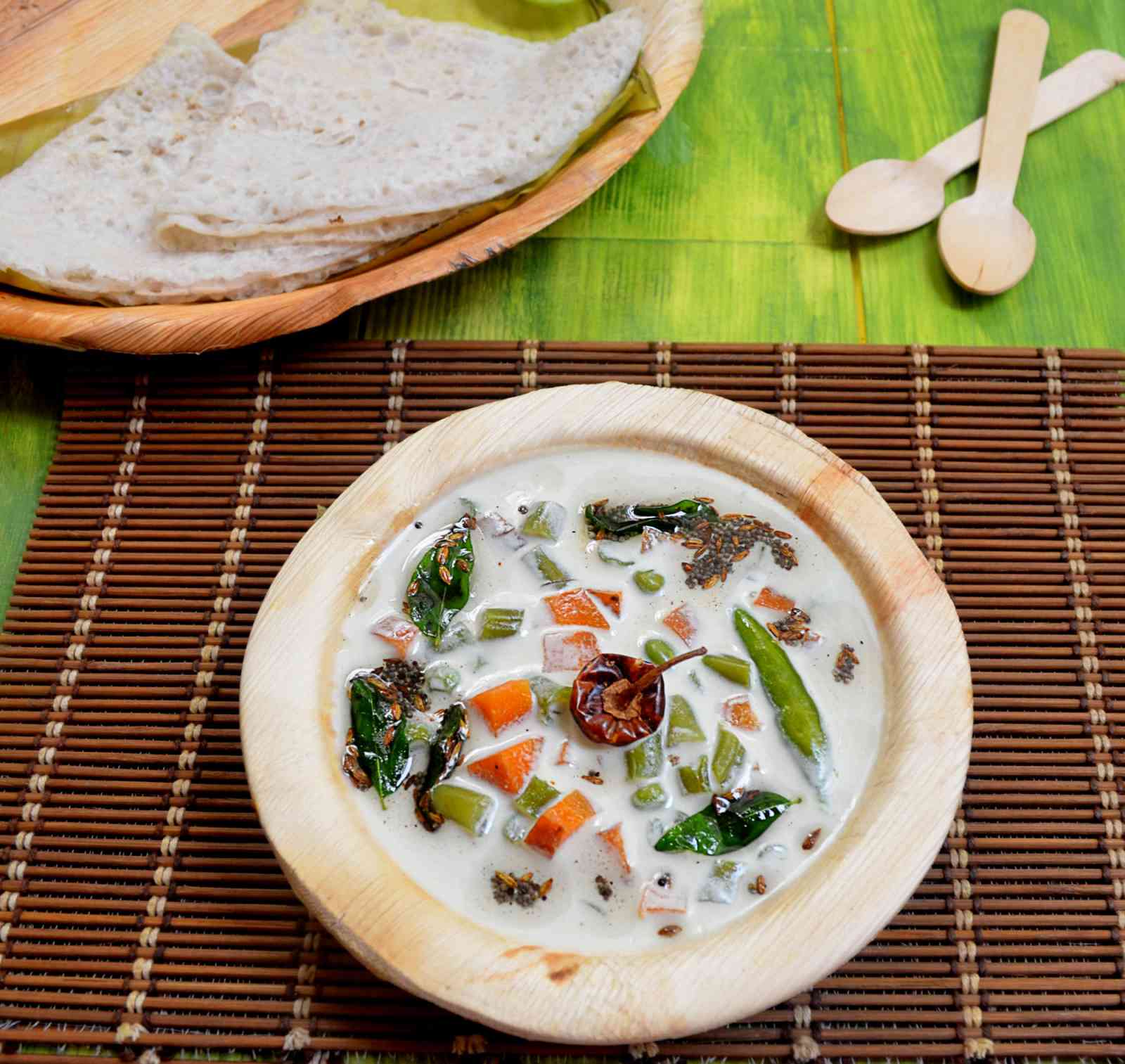 Dry Sweet Potato Thoran is a very basic South Indian Style Curry. It can be eaten on its own as a snack or can be served as a side dish along with your meal.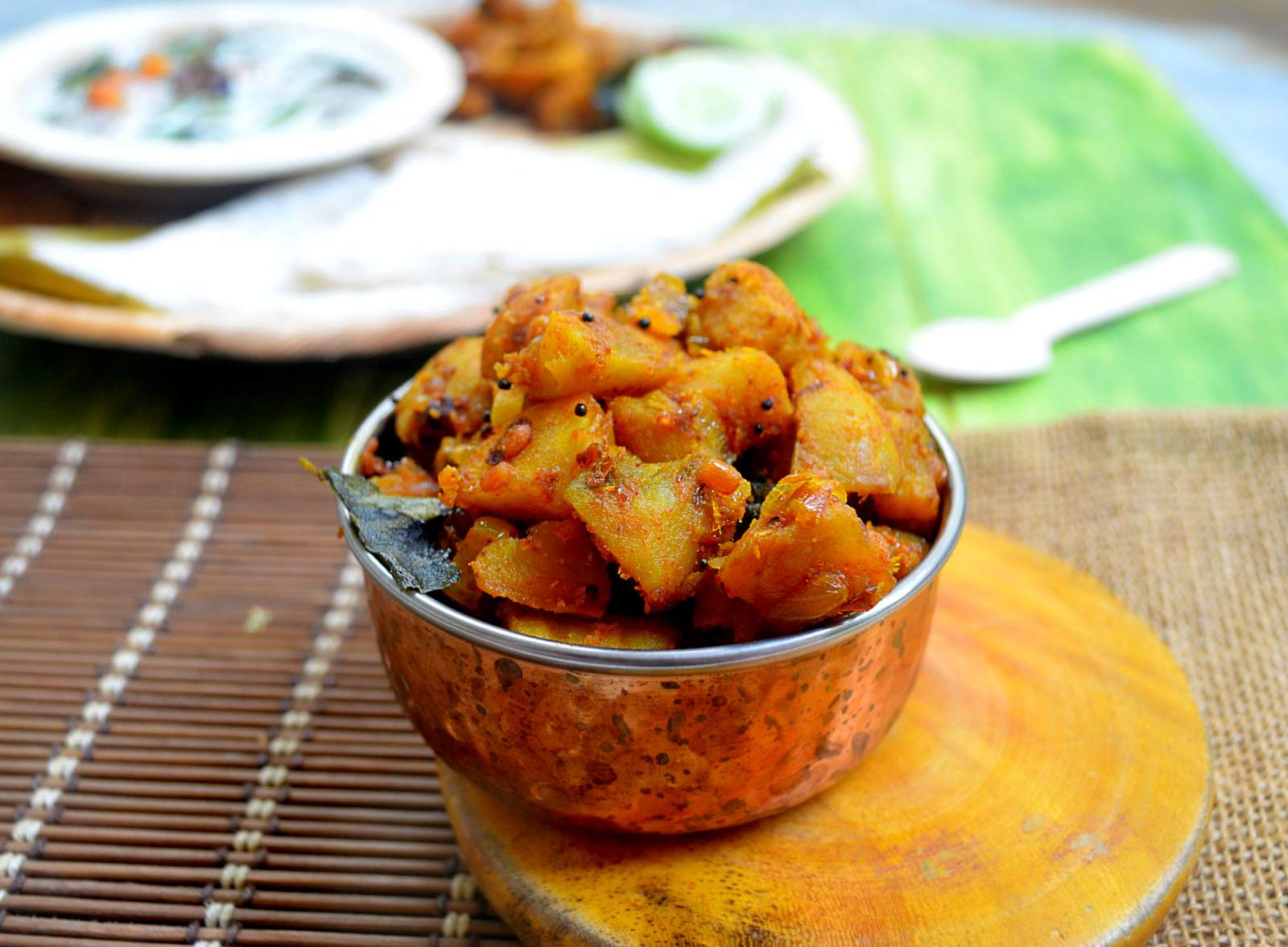 Desi style dosa from Mangalore region of Karnataka. This dosa is made purely from rice and combined along with coconut. Serve it on top of a banana leaf for that authentic look and feel.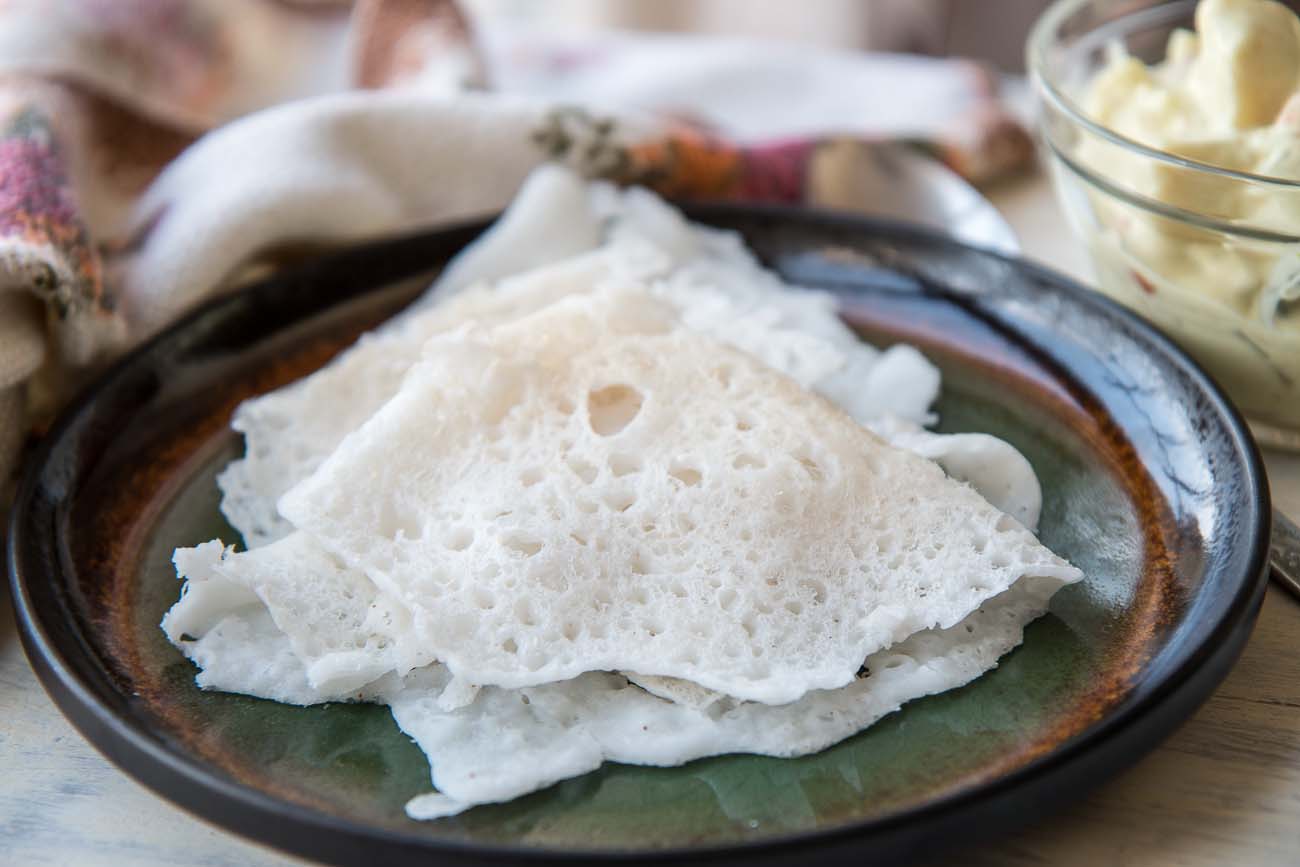 4. Cucumber Salad
Chopped cucumbers for sides. You can sprinkle them with a dash of chaat masala or salt if you prefer