Mushroom Manchurian Gravy Recipe
Mushroom Manchurian is a delicious and easy to make gravy with button mushrooms minced and spiced with the flavours of Indo Chinese cuisine and dunked in a soy sauce gravy and topped with freshly chopped spring onions

RUBY PATHAK
On

Wednesday, 07 February 2018 09:00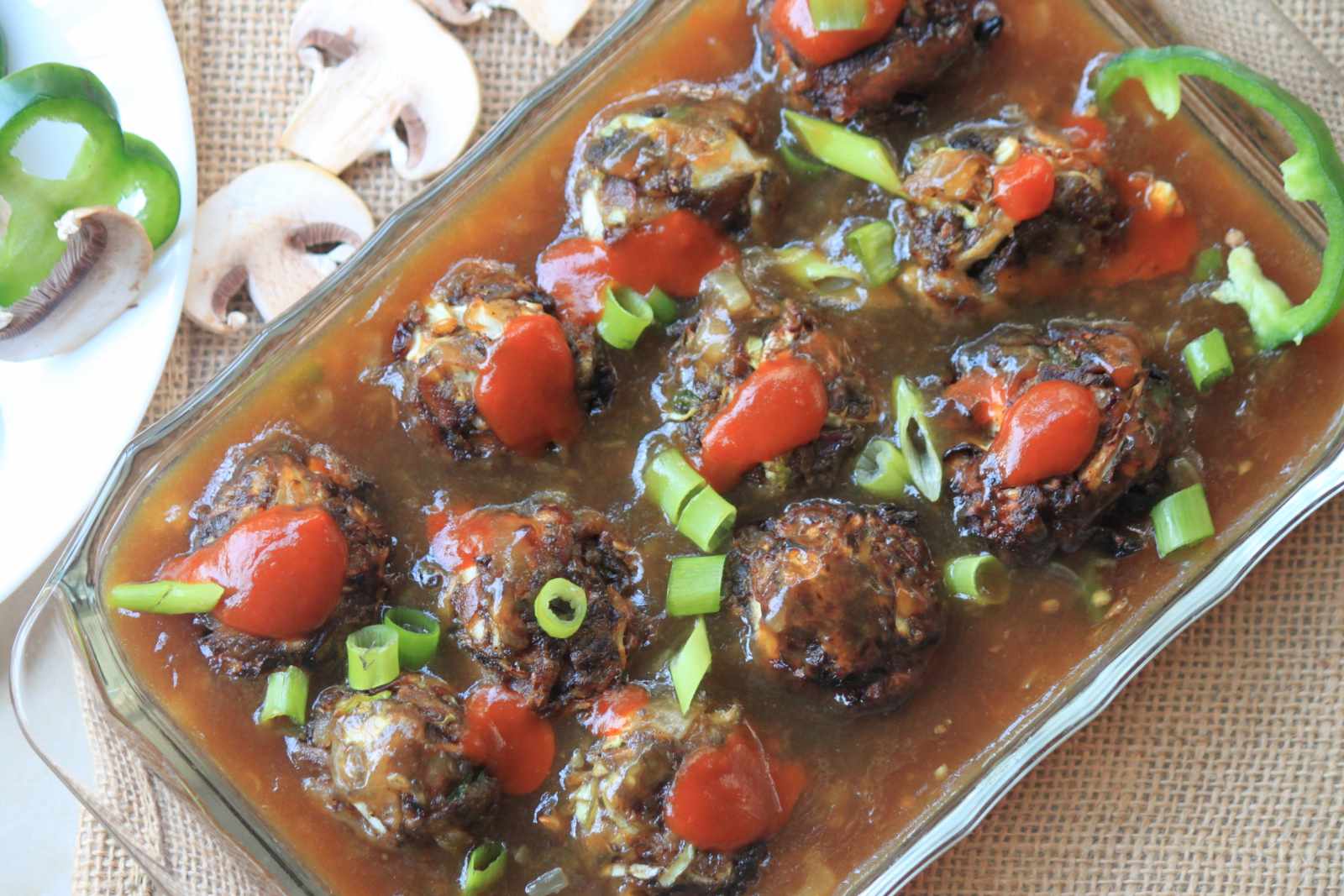 Manchurian Mushroom recipe is well known to the Indo-Chinese food lovers that can be prepared on special occasions or over the weekends. A traditional twist to Chinese gravy dishes, cooked not only with button mushroom but little cabbage and scallions are also added to enhance a neutral meaty flavor.
Nutritionally, mushrooms are rich in essential trace minerals and protein. Mushroom are one of the major sources of Vitamin D making it essential to include in our diets.
Serve Mushroom Manchurian Gravy along with Veg Hakka Noodles or Vegetable Fried Rice and Cream of Mushroom & Spring Onion Soup for a Indo Chinese Style Weekend lunch
If you like this recipe of Mushroom Manchurian Gravy, here are a few more Asian Gravy Gravy Recipes.
Ingredients
200 grams

Button mushrooms

, chopped
100 grams

Oyster Mushrooms

, chopped
1/2 cup

Cabbage (Patta Gobi/ Muttaikose)

, finely chopped
1

Onion

, finely chopped
1/2 cup

Spring Onion (Bulb & Greens)

, finely chopped
2 teaspoons

Soy sauce

1/2 teaspoon

Chilli vinegar

1/2 teaspoon

Salt

1/4 teaspoon

Black pepper powder

1 inch

Ginger

, finely chopped
1/2 teaspoon

Green Chilli

, paste
1/2 cup

All Purpose Flour (Maida)

1/4 cup

Corn flour

1 teaspoon

Red chilli powder

Cooking oil

, to fry
For the Gravy:
5 cloves

Garlic

, chopped
2 inch

Ginger

, chopped
1

Green Chilli

, chopped
1

Onion

, chopped
1 cup

Vegetable stock

, or water
1 tablespoon

Corn flour

2 teaspoons

Soy sauce

2 teaspoons

Cooking oil

1 teaspoon

Tomato Ketchup

2 teaspoon

Spring Onion (Bulb & Greens)

, chopped

Salt

, as per your taste
How to make Mushroom Manchurian Gravy Recipe
To make Mushroom Manchurian Gravy recipe, firstly wash all the vegetables then follow the cutting methods for the prep. Also measure the dry ingredients and sauces in small bowls.

In a medium sized bowl, add mushrooms, cabbage, onion and salt. Rest for ten minutes and then squeeze out the water using your hands.

Now add the rest of the ingredients - scallion, soy sauce, ketchup, green chilli paste, vinegar and pepper.

Toss well and check for salt & seasoning according to your taste

In the same bowl, add the dry ingredients - All purpose flour, corn flour and chilli powder with the mushroom mix and rest for 10 minutes.

Take a portion of the mushroom mix and make firm balls with the mixture.

Meanwhile heat a wok on medium flame with oil

Add the mushroom balls for frying 2-3 minutes for each batch and set aside on paper towel to drain off excess oil.

In a small bowl add corn flour and vegetable stock/ water, soy sauce and tomato ketchup. Mix well.

In a pan, add 2 teaspoons of cooking oil and heat it up.

Once the oil is hot, add the chopped ginger, garlic, green chillies and onions for one minute.

Add the corn flour mixture, and let it be on low- medium heat. When the mixture begin to bubble add the fried manchurian balls and turn off the flame.

After 5 minutes pour in a serving dish and garnish with chopped spring onions.

Serve Mushroom Manchurian Gravy along with Veg Hakka Noodles and Cream of Mushroom & Spring Onion Soup for a Indo Chinese Style Weekend lunch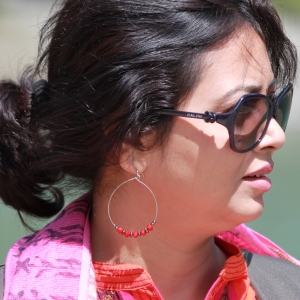 Apart from being a co-director for our online fashion brand I am one self taught and passionate recipe developer. My family and friends love my cooked recipes for the last 20 years both when I was staying abroad and also at present in my homeland. My mission is to make cooking fun and make it better, beautiful, simple, tasty, healthy using organic ingredients. Finally turn my hobby to a career for the rest of my life which at present is my dream food business, TASTY FUSION. I am really thankful to my parents and family for inspiring and supporting me. Grateful to food networks of USA,AUSTRALIA AND INDIA to feed my passion and bring it to life. Online Recipe Websites, recipe books, Magazines are fresh air that fuel my hobby and creativity. Love to innovate,experiment recipes from world cuisine. Yoga, Gym Workout, Travel, Home making, Music are few of my interests. I just love my Life. For collaboration and information,please contact me at: ruby_pathak@yahoo.com Appreciate your interest in my page.