Cream Of Mushroom & Spring Onion Soup Recipe
Hot favourite rustic veggies soup to have with bread and pasta or pizza

Archana Doshi
On

Tuesday, 06 November 2012 10:10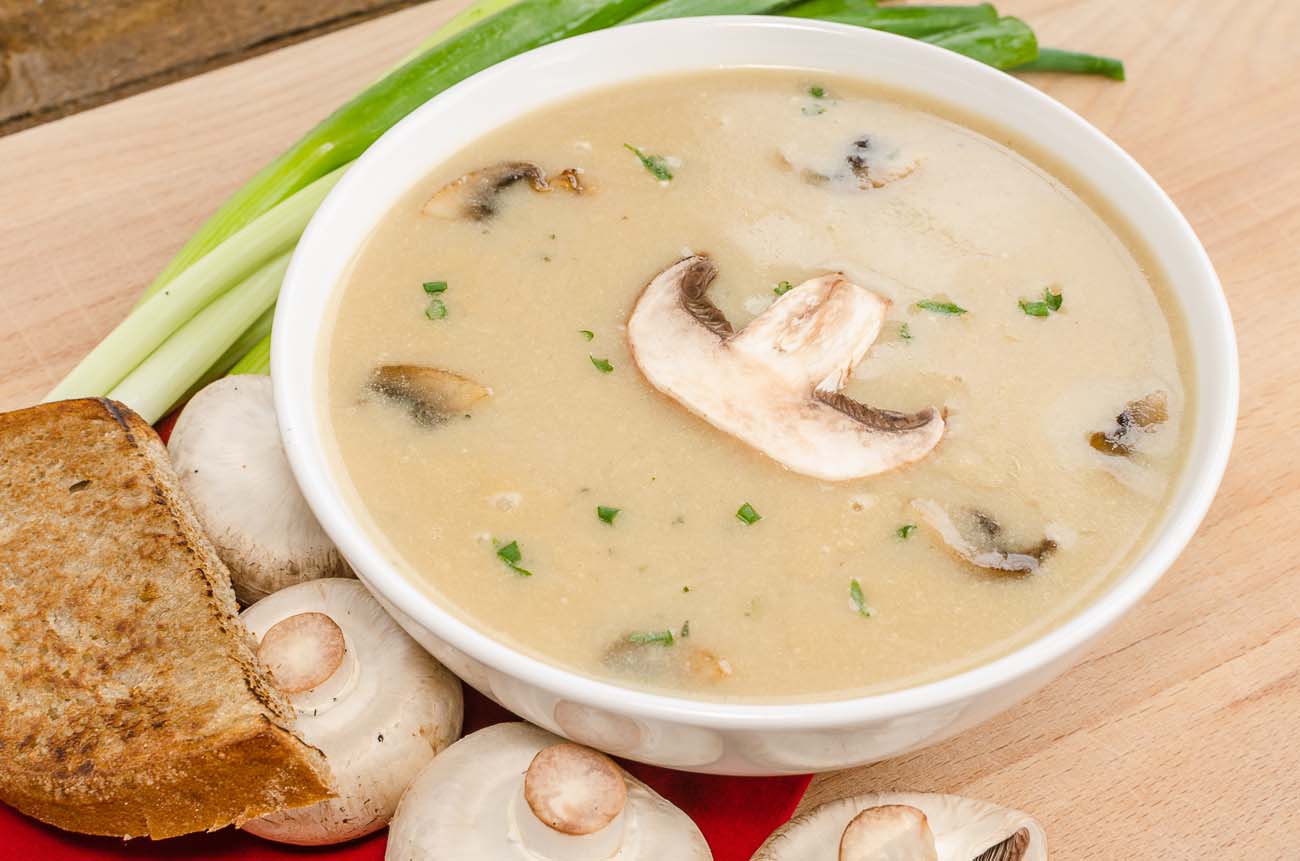 Diet:
High Protein Vegetarian
Ingredients
400 grams

Button mushrooms

, finely chopped
2

Spring Onion (Bulb & Greens)

, root and leaves chopped
2 cups

Vegetable stock

, or water
3 tablespoons

Butter

1 tablespoons

Corn flour

, or corn starch
1 cup

Milk

Salt and Pepper

, to taste

Coriander (Dhania) Leaves

, small bunch, freshly chopped
How to make Cream Of Mushroom & Spring Onion Soup Recipe
To begin making the Cream of Mushroom and Spring Onion Soup Recipe; heat oil in a large heavy saucepan; add the chopped mushrooms and the spring onions and cook until the mushrooms are tender.

The mushrooms will release a lot of water in the process. Do not discard the water. Add the salt and pepper and stir it into the mushroom misture. Set aside and allow the mushrooms to cool for a bit before pureeing in the blender.

Once the mushrooms are cooled a little, puree the mixture along with the rest of the ingredients until smooth or chunky (a personal choice).

Transfer the mushroom soup back to the saucepan and bring soup to a boil and cook until thickened.

Adjust seasonings like salt and pepper to suit your taste. Finally stir in the chopped coriander leaves.

Note you can adjust the consistency of the soup to be thicker or thinner by adding little or more water. The consistency of the soup is a personal choice.

Serve the Cream of Mushroom and Spring Onion Soup along with toasted bread or along with a Whole Wheat Roasted Vegetable Pizza Pockets Recipe or Tandoori Paneer (Cottage Cheese) Tikka Skillet Pizza Recipe and Butterscotch Marshmallow Mousse Recipe for satiating dessert.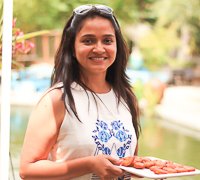 Archana Doshi is the founder of Archana's Kitchen. Archana launched Archana's Kitchen in 2007 as a way to keep track of her and family's recipes, and along the way grew it into one of the most popular cooking websites in the world. Archana is dedicated to helping home cooks be successful in the kitchen. Archana says "I hope you enjoy cooking recipes from my website where the sole effort is to make cooking simple for you. When you try out one of our recipes, we are longing to hear back from you. Do take your time to come back and share your comments, as your feedback means a lot to me"