Chinese Vegetable Fried Rice

Archana Doshi
On

Monday, 14 July 2008 14:10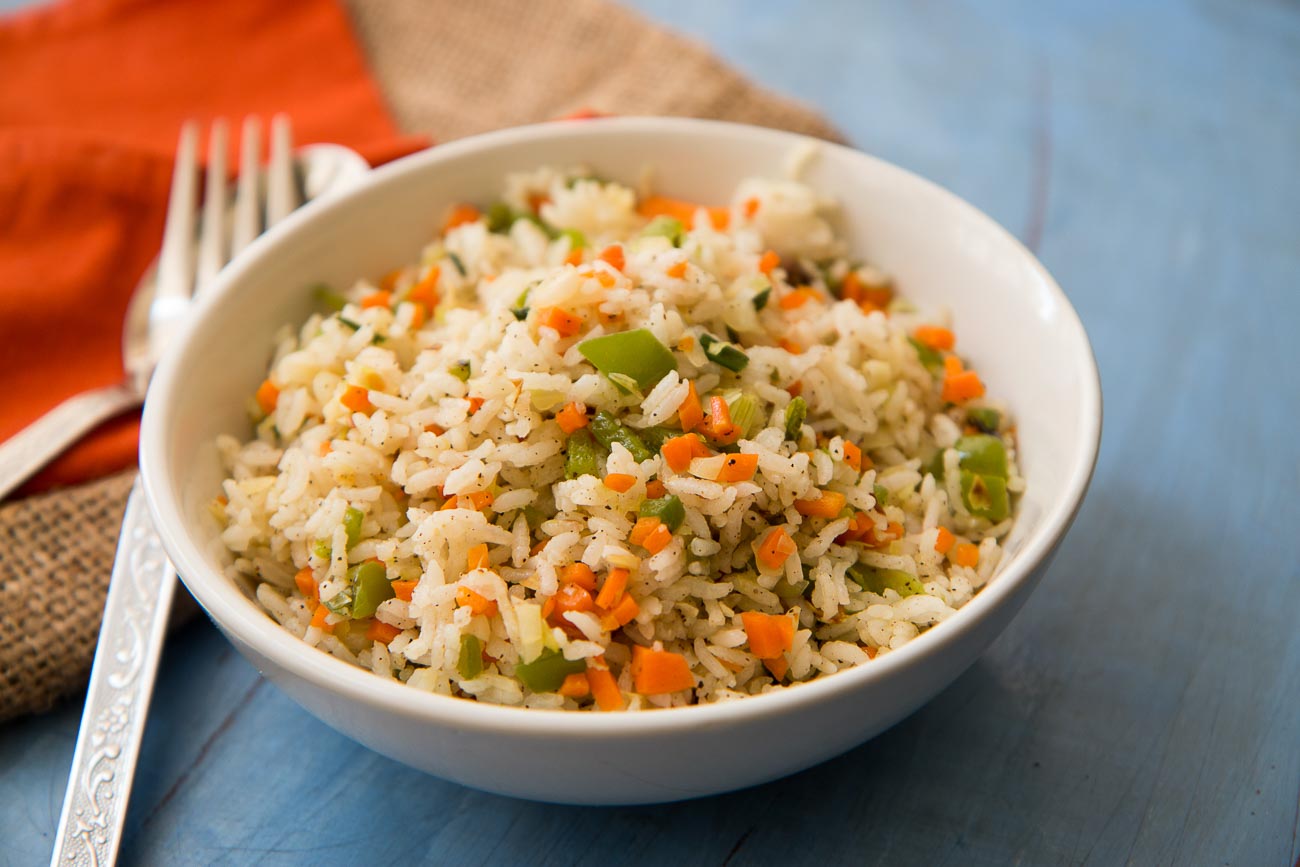 The Chinese Vegetable Fried Rice Recipe is a classic Asian flavored rice, that goes well with curries and many other sichuan style dishes. The julienned vegetables stir fried on high heat are mixed with cooked rice and flavored with spices to make the chinese fried rice recipe.
Chinese typically use long grained rice for their preparation of rice dishes. You have to be very careful in the way rice is cooked as that is what determines the texture of a prefect fried rice. The perfect way to get the grainy texture, is to spread the hot cooked rice on a tray and rub a little oil on the rice; keeping it aside until you finish with the other preparations.
Serve the Chinese Fried Rice along with Indian Chinese or Asian Curry of your choice.
If you are looking for more rice preparation here are some:
Ingredients
2 cups

Rice

1/2 cup

Green beans (French Beans)

, finely chopped
1/2 cup

Green Bell Pepper (Capsicum)

, finely chopped
1/2 cup

Carrots (Gajjar)

, finely chopped
1

Celery

, finely chopped
1 cup

Spring Onion (Bulb & Greens)

, chopped(white part)
1 inch

Ginger

, grated
4

Spring Onion (Bulb & Greens)

, finely chopped
1 teaspoon

Soy sauce

1 teaspoon

Black pepper powder

Cooking oil

, for cooking

Salt

, to taste
How to make Chinese Vegetable Fried Rice
To begin making the Chinese Fried Rice Recipe, we will first cook the rice. I prefer to use a day old rice that has been precooked, but you could make fresh cooked rice as well for this recipe.

Wash the rice and soak the rice in 3 cups of water for 30 minutes. Drain the water. Transfer the rice to a cooking pan and cook with 4 cups of water, salt and 2 tablespoons of oil. Simmer it covered for 15 minutes or until you see the water has been absorbed by the rice.

Turn off the heat at this point. Note The rice should not be over cooked, has to be 90% cooked. Allow the rice to cool completely. For chinese rice, a rice that is made a day old is better, as it has the perfect texture.

Heat oil in a pan; add the beans, carrots, green bell peppers celery, ginger, spring onion and sauté on high flame for 3 – 4 minutes until the vegetables become slightly tender

Add the rice, soy sauce, black pepper, and salt. Mix well and stir fry the chinese fried rice for 2 more minutes. Turn off the heat and transfer the rice to a serving bowl

Serve the Chinese Fried Rice along with Indian Chinese or Asian Curry of your choice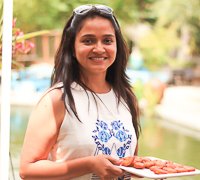 Archana Doshi is the founder of Archana's Kitchen. Archana launched Archana's Kitchen in 2007 as a way to keep track of her and family's recipes, and along the way grew it into one of the most popular cooking websites in the world. Archana is dedicated to helping home cooks be successful in the kitchen. Archana says "I hope you enjoy cooking recipes from my website where the sole effort is to make cooking simple for you. When you try out one of our recipes, we are longing to hear back from you. Do take your time to come back and share your comments, as your feedback means a lot to me"