Planning to eat simple and healthy meal this week? We have created a better way to plan your day with a set menu that has been produced at our in house. This will help all our food lovers who are seeking the need to eat healthy as well tasty meals everyday. This is very important because what you eat on a day to day basis matters a lot to help you gain nutrition in your body. It is very important to keep a track on what you eat for a daily basis as it will help you gain nutrition and keep you fit.
In today's meal plate we have added Spinach,Radish and Black chickpeas when put together will yield good amount of Iron, proteins, fiber, calcium and carbohydrates for our every diet.
Plan your day to day meals by following our menu list for today :
A delicious, spicy and flavorful curry of Whole Bengal Gram without using onion or garlic.Brown Chickpeas has the good amount of iron, sodium, selenium and small amount of copper-zinc and manganese. They are a rich source of protein.
If you like this recipe, you can also try other Dal recipes such as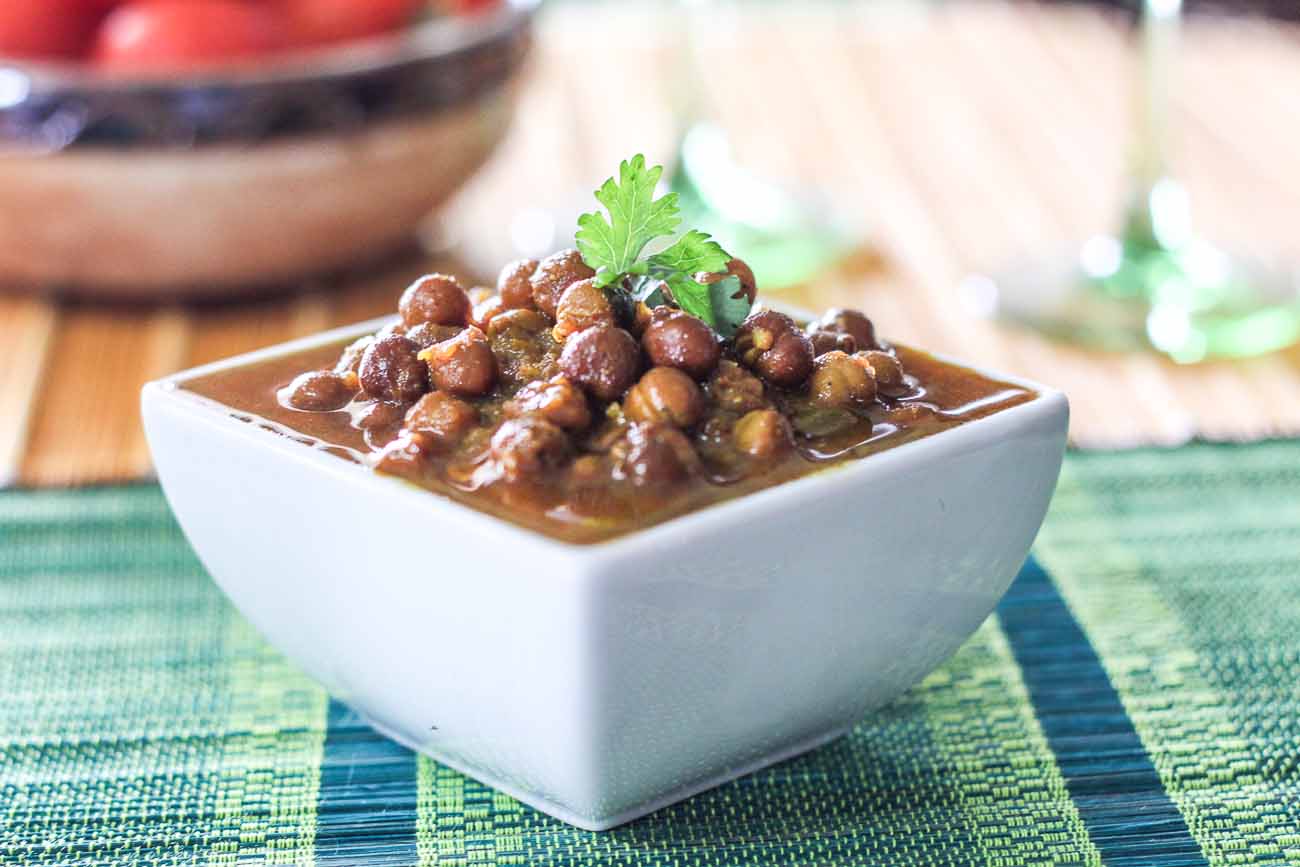 2. Mooli Palak Sabji Recipe (Radish Spinach Sabzi)
A simple and easy recipe that is delicious and super healthy too given the health benefits of radish and spinach. Radish and spinach are powerhouses of essential minerals and vitamins like vitamin B6, A, C, K, folate, fiber, potassium et al. It is also diabetic friendly dish.
Other Sabji recipes that you can try are: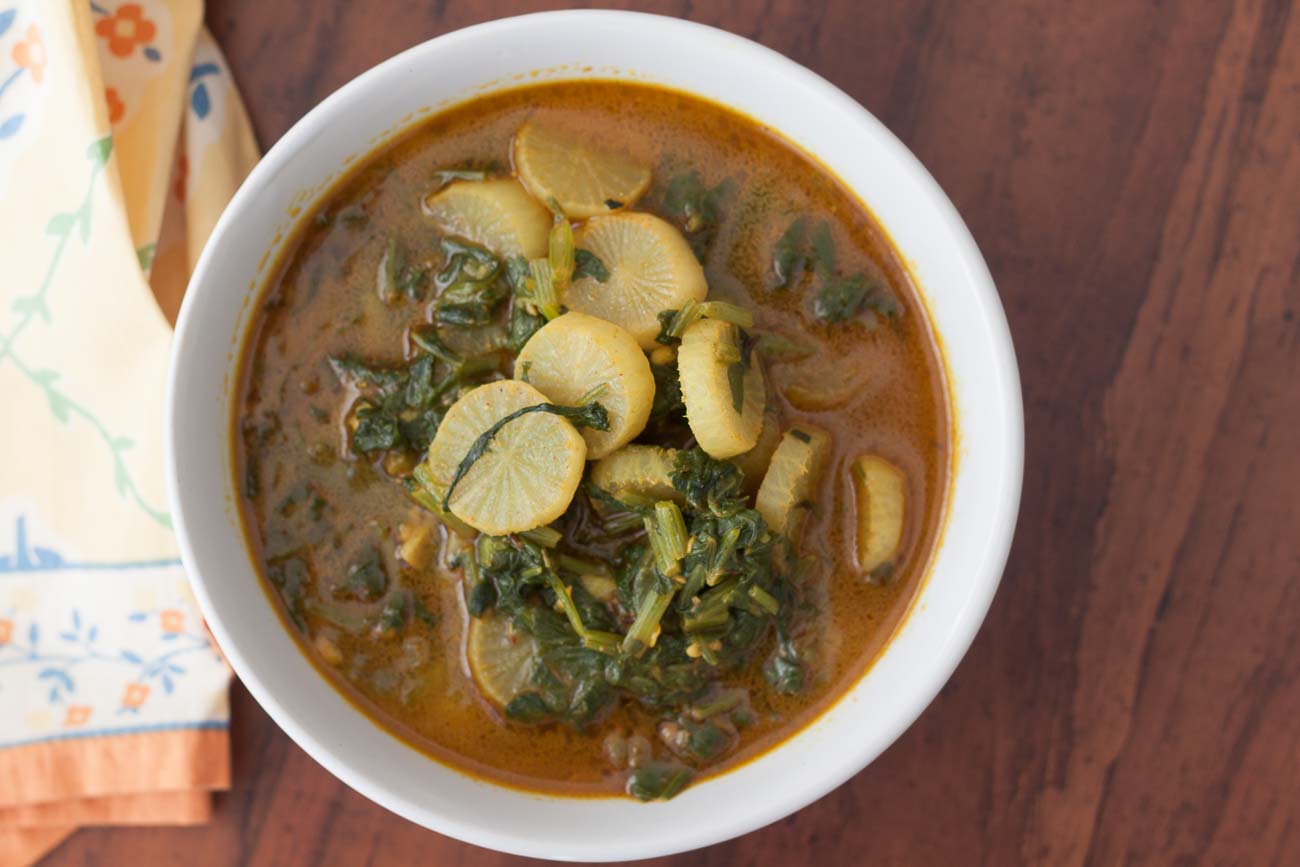 3. Tawa Paratha
Tawa paratha made with whole wheat flour, a bit of oil or ghee, kneaded to a pliable consistency and then rolled out on a floured countertop. Prepare these parathas on heated tawa till the brown spots appear and is cooked from both the sides by flipping regularly.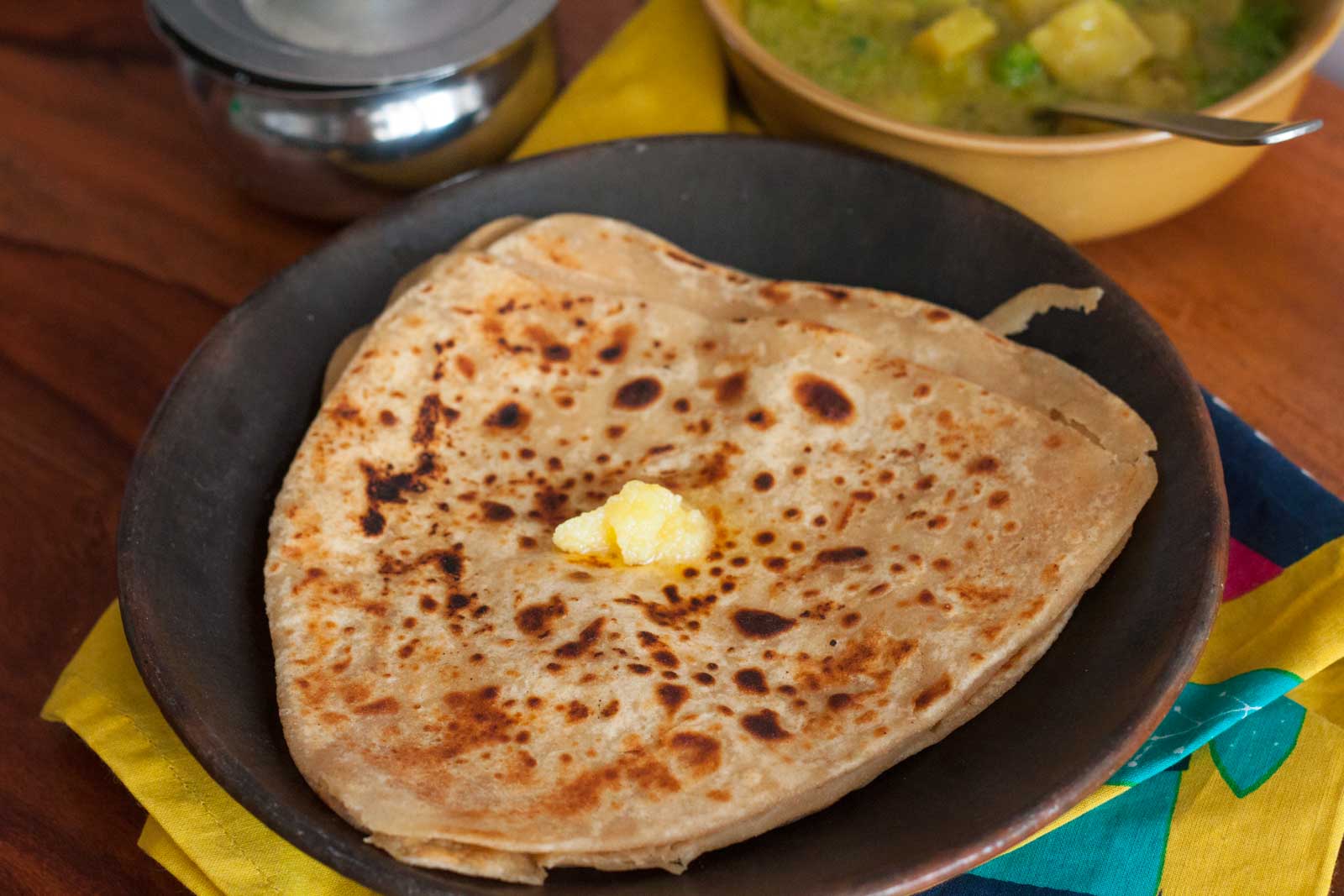 5. Cut Vegetables
Add freshly chopped cucumber or vegetables as part of your meal is very essential as you will be getting the vitamins and proteins directly into your body. You are free to add any sort of vegetables that you love.