In this edition of our Portion Control Meal Plate , we have a delectable Mysore Style Avarekalu Rasam along with Vegetable & Avarekalu Kootu and Steamed Rice. To complete the meal, we have added Beetroot, Carrot & Cucumber Salad With Peanuts and Boondi Raita to complete a meal.
We have the perfect meal plate for you. Plan this colourful and healthy meal plate for the family. The reds from the beetroot salad, the green from the Avarekalu Rasam and steamed rice will fill your stomach just the right and healthy way. Eating just the required quantity is the key.
Avarekalu contains various nutrients, minerals, vitamins and lipids that help to enhance the overall health. It possess antifungal, and anti-inflammatory properties that prevents from various types of ailments.
Beetroots on the other hand are known to be low in calories and contain no cholesterol. It is high in fibre, vitamins, minerals, and is high in plant derived antioxidants. Beetroots have long been used for medicinal purposes, primarily for disorders of the liver as they help to stimulate the liver's detoxification processes.
Adding a raita is a great idea as yogurt helps in digestion and also keeps our body cool.
Total Calories: 320 Calories
Rasam - 1 Katori
Salad - 1 Katori
Kootu - 1/2 Katori
Rice - 1 Katori
Raia - 1/2 Katori
Read the Guidelines for Healthy Eating Using Portion Control to incorporate healthy eating habits into your everyday lifestyle.
Mysore Style Avarekalu Rasam Recipe is a delicious rasam made along with Avarekalu. The beans are famous in Karnataka which they use to make various dishes. Avarekalu are hyacinth beans which are rich in calcium and iron. The beans are steamed and then ground along with Mysore Style Rasam powder. Since Avarekalu is a seasonal vegetable, in many parts of Karnataka, people love to prepare a homemade dishes using this.
If you like this recipe, here are a few more Rasam Recipes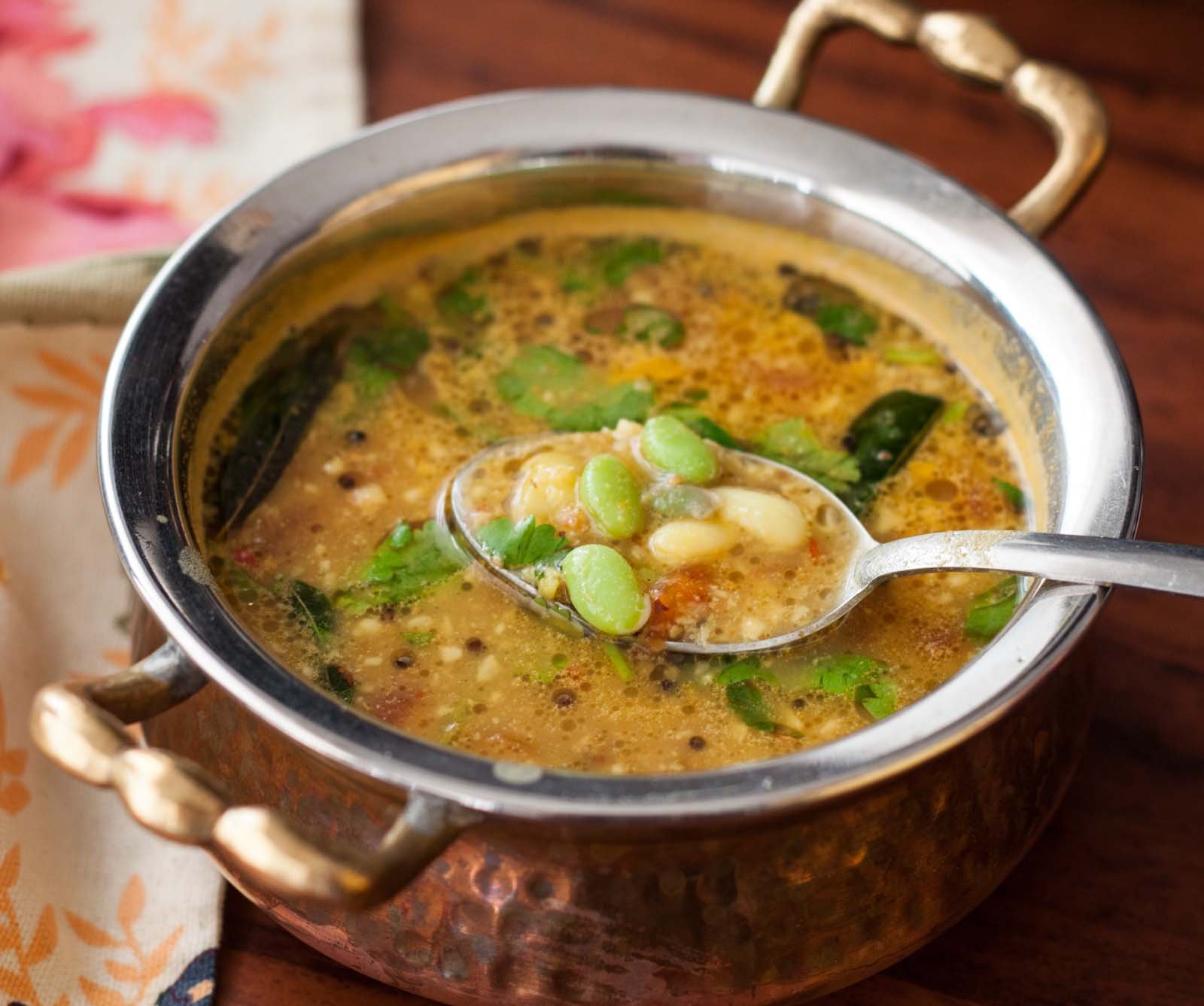 Vegetable & Avarekalu Kootu Recipe is a healthy side dish that has steamed carrot, green beans and avarekalu mixed along with moong dal and tempered with mustard seeds, curry leaves and hing. It will make a delicious side dish along with steamed rice and rasam. This Kootu is a traditional south Indian recipe that is great comfort food.
If you like this recipe, here are a few more Kootu recipes such as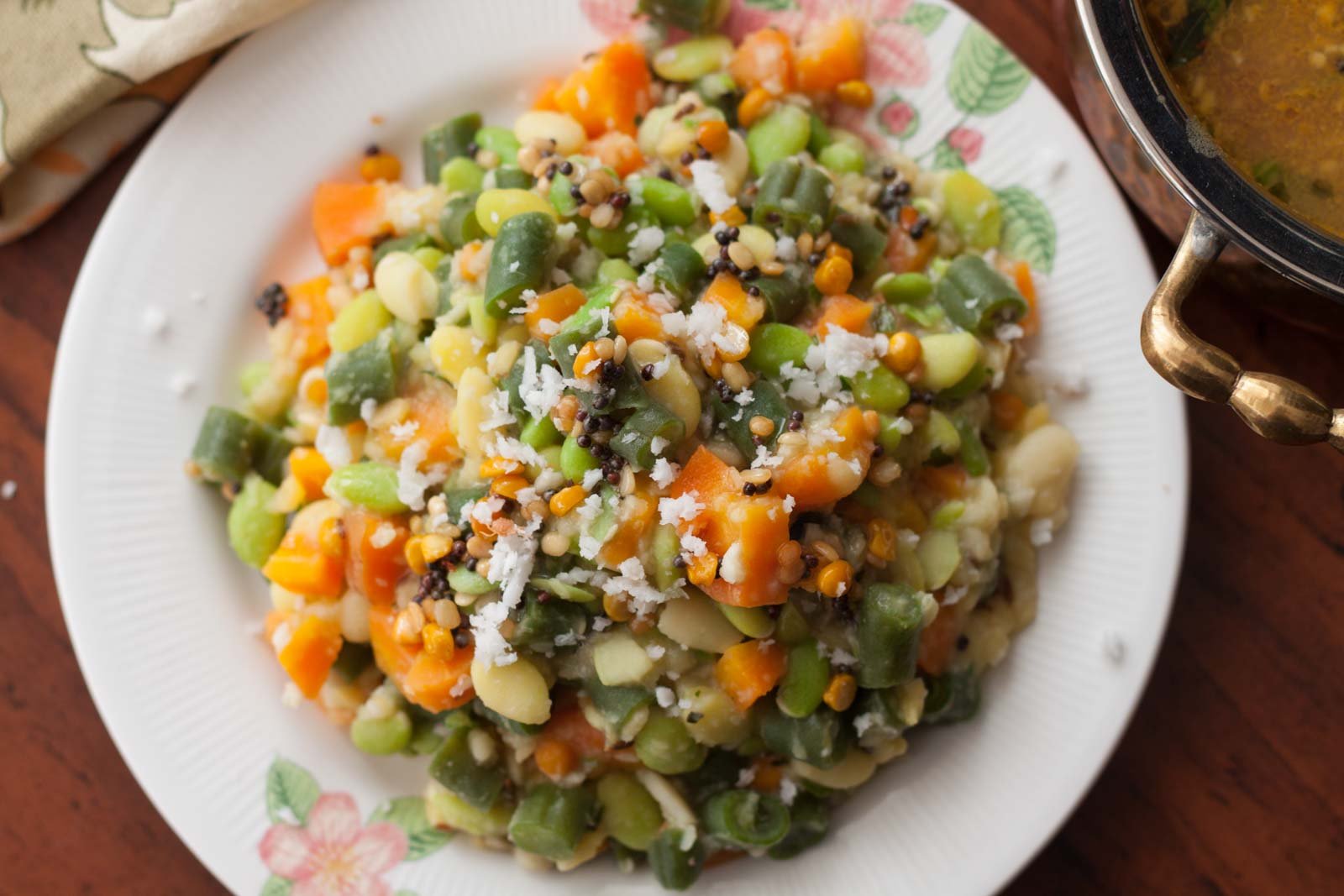 Boondi Raita Recipe is a simple and popular yogurt based dish. The boondi raita is a regular part of the meal in any home in Eastern Uttar Pradesh. The special ingredient is the boondi, that is made from a paste of ground chickpea flour with a little turmeric, salt and chilli powder added to the paste, little drops of the paste are deep fried, added to beaten yogurt flavoured with black salt, powdered roasted cumin seeds and optionally garnished with pomegranate and fresh green coriander leaves.
If you like this recipe, here are a few more Raita Recipes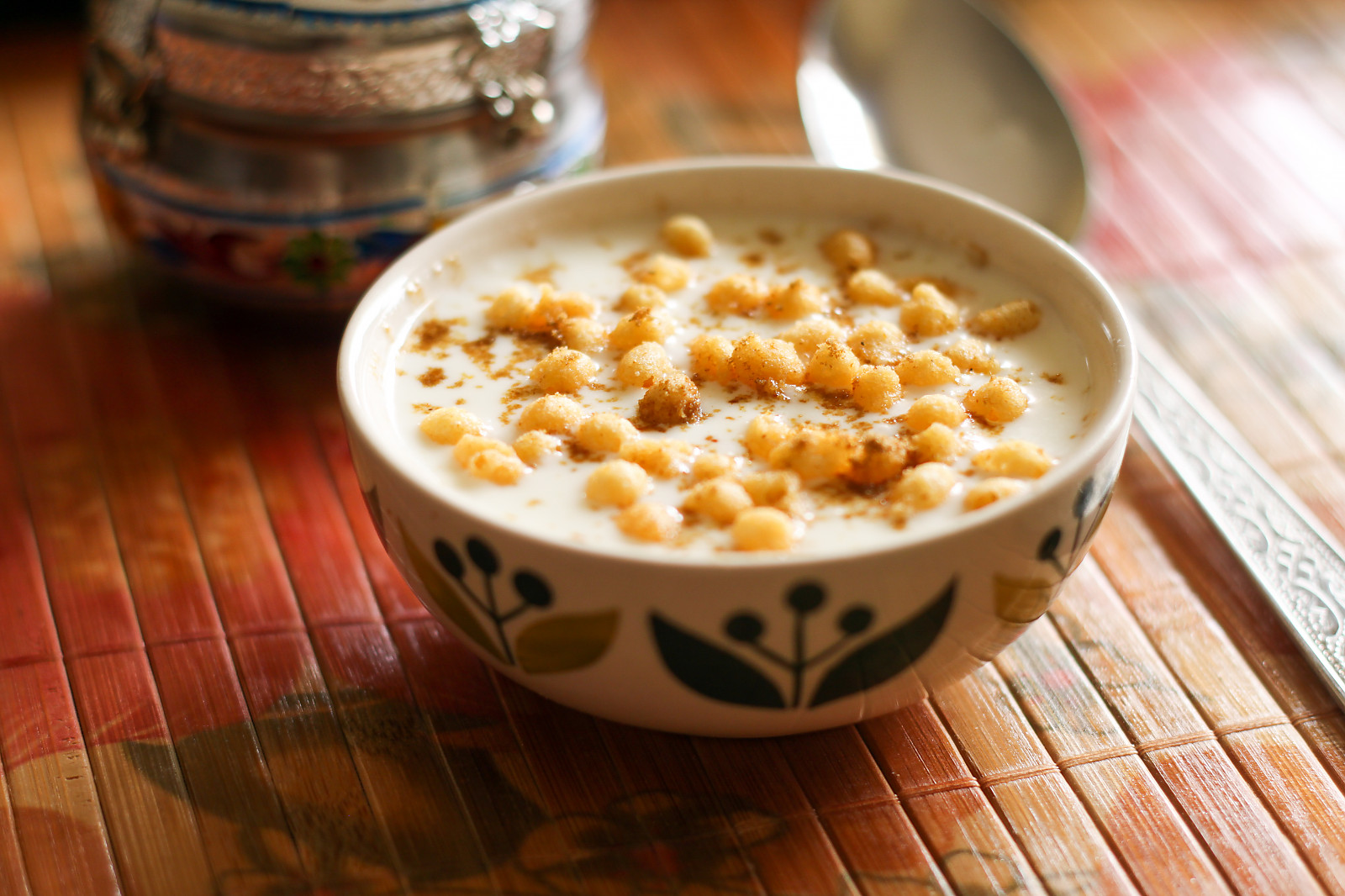 Beetroot, Carrot & Cucumber Salad with Peanuts Recipe is an Indian version of a salad that can go really well with any main course. The salad consist of a lot of nutrients as the vegetables are grated fresh and is not processed much. The nutrients will stay intact and will help you gain the nutrients directly into your body. The tanginess from the lemon juice is well balanced with the sweetness from the beet and carrot. Fresh coriander leaves are added to lift up the flavour of the salad. Peanuts also add nuttiness to the salad that goes along as a nice crunch.
If you like this recipe, here are a few more Salad Recipes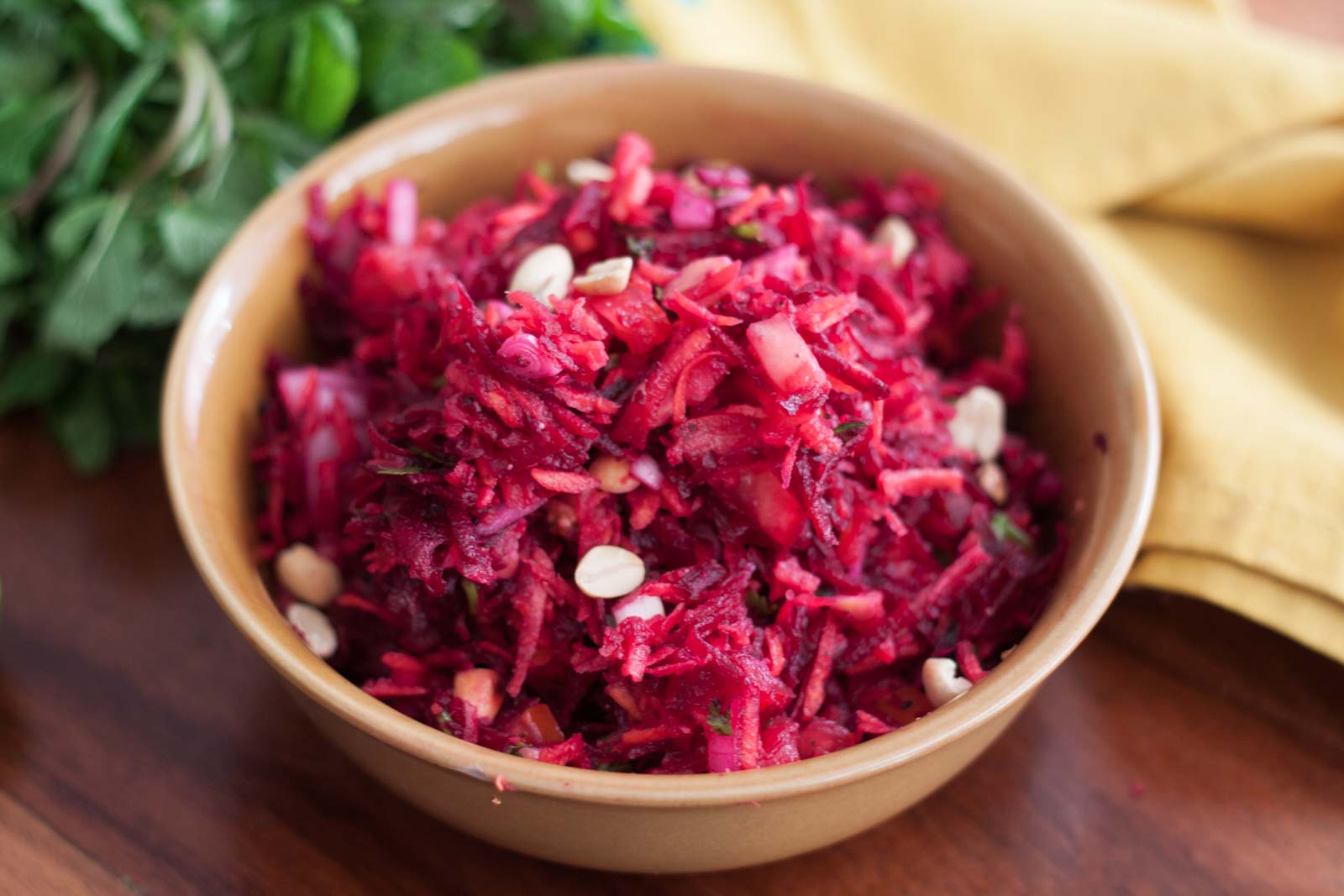 Steamed rice tastes delcious along with Rasam and Kootu and also completes the meal.