Nutritious and full of protein, this Portion Control Meal Plate can be served for your weekend meals. This includes some mouth watering recipes such as Andhra Style Chepa Vepudu, Kadai Chicken, Dal Palak, Phulka and sliced Cucumber and Onions.
Andhra Style Chepa Vepudu is a delicious Fish recipe where Fish is cut into pieces and then sauteed along with South Indian spices. Spicy and tasty, fish is good to include in your everyday meals as fish is filled with omega-3 fatty acids and vitamins. Along with it, we have Kadai Chicken on the plate which helps you to fulfill the protein intake of the day.
To complete the meal, we have Dal Palak which is again rich in protein and the palak in it provides you the necessary Iron. To end the meal plate, we have served a Phulka.
Tips To Portion Control: You can always add a small proportion of steamed white rice or brown rice instead of Phulka. If you are a vegetarian, you can skip the fish and chicken recipes and make a Kadai Paneer.
Below are the quantities we have used for a complete portion control meal. You can use these suggestions based on your dietary requirements. We have plated two roti's and the below calories are calculated for 1 roti.
Total Calories: 320 Calories
Andhra Fish - 1/2 Katori
Kadai Chicken - 1/2 Katori
Dal Palak - 1/2 Katori
Phulka - 1 piece
Cucumber - few pieces
Read the Guidelines for Healthy Eating Using Portion Control to incorporate healthy eating habits into your everyday lifestyle.
1. Andhra Style Chepa Vepudu Recipe (Andhra Fish Fry Recipe)
Andhra Style Chepa Vepudu, is an absolute Andhra Style delight for people who loves eating fish. Spicy and delicious, in this recipe, fish is cooked along with everyday fresh spices. You can also serve this dish as an appetiser in your house parties.
If you are looking for more Fish Recipes here are some :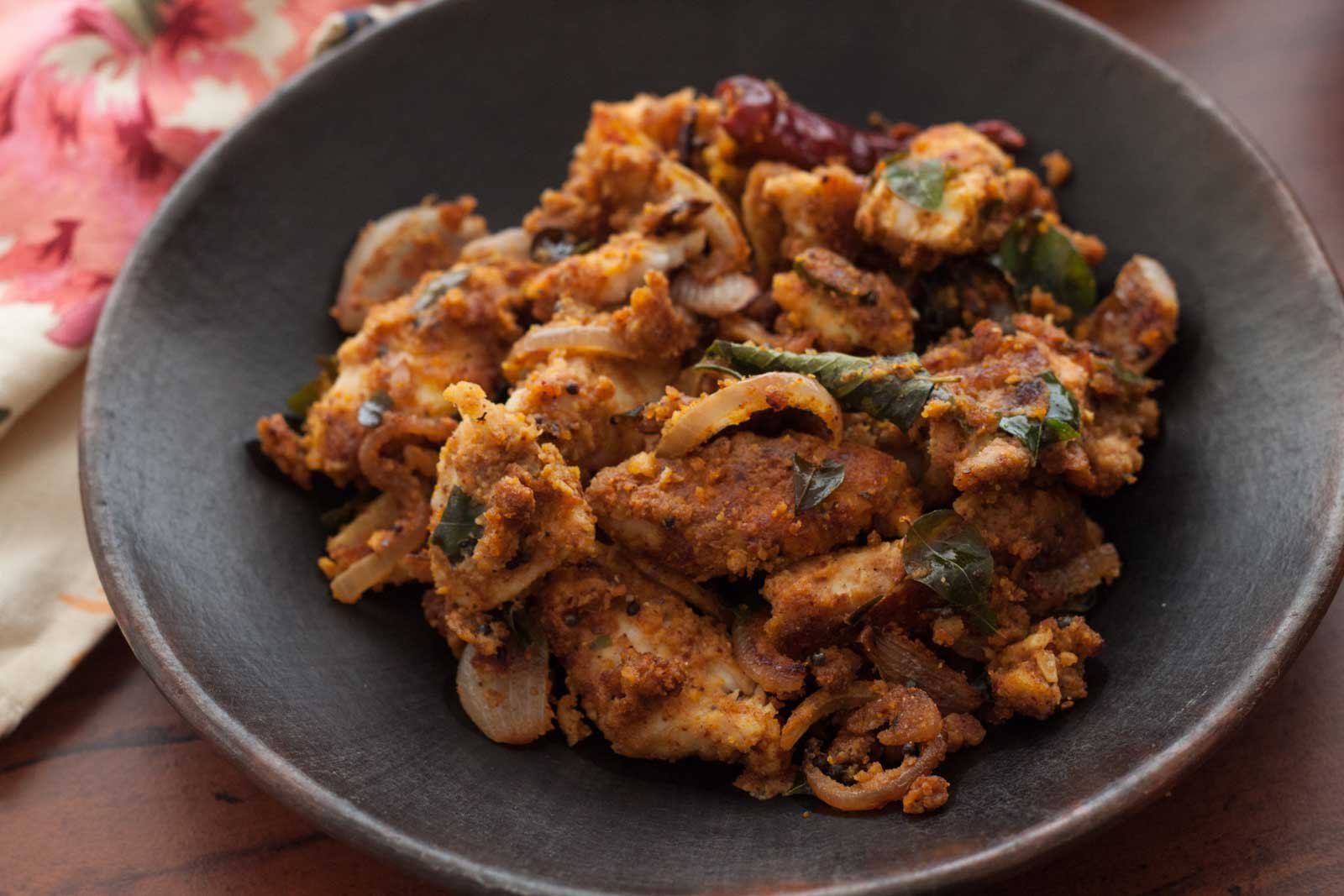 Kadai Chicken is a very popular dish that you will find in most of the North Indian reastaurants. It is a dry Chicken dish that is made rich with tomato gravy and sauteed along with chunks of capsicum and onions. Simple to make and delicious to eat, make it for your house parties and impress your friends and family with this mouth watering Chicken dish.
You can also try other Chicken Recipes that you can make for your house parties: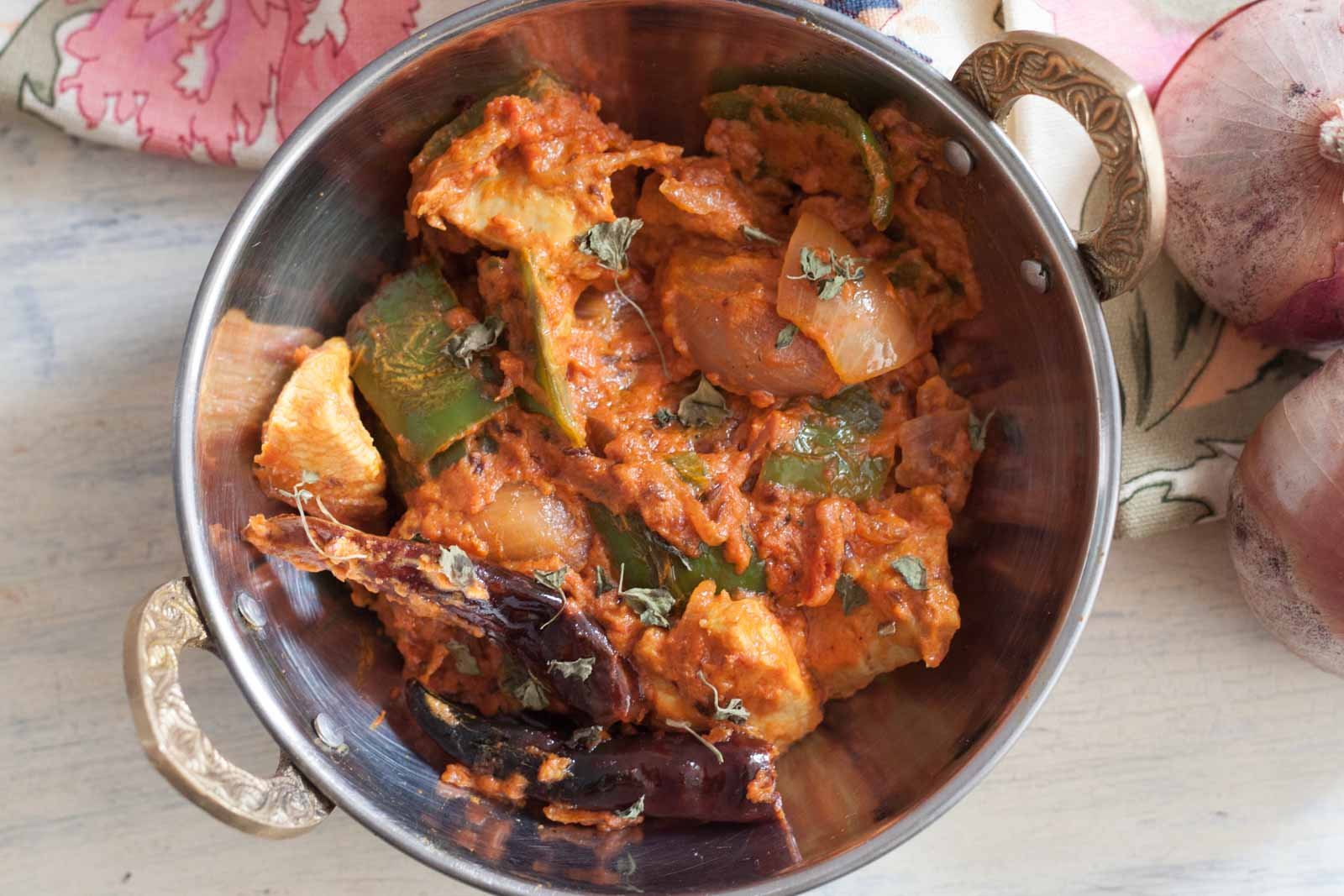 3. Dal Palak Recipe (Spinach And Lentil Curry)
Nutritious and wholesome, Dal Palak is rich in proteins, iron and minerals. This delicious Dal is made from fresh steamed spinach that is mixed along with cooked lentils and spices to make a delectable combination. The addition of a ghee tadka along with cumin and red chillies adds a flavour and enhances the taste of this dish. Make this for your everyday meals, as it is healthy and gets ready in no time.
If you are looking for more Dal Recipes, here are some that you can include in your everyday meals: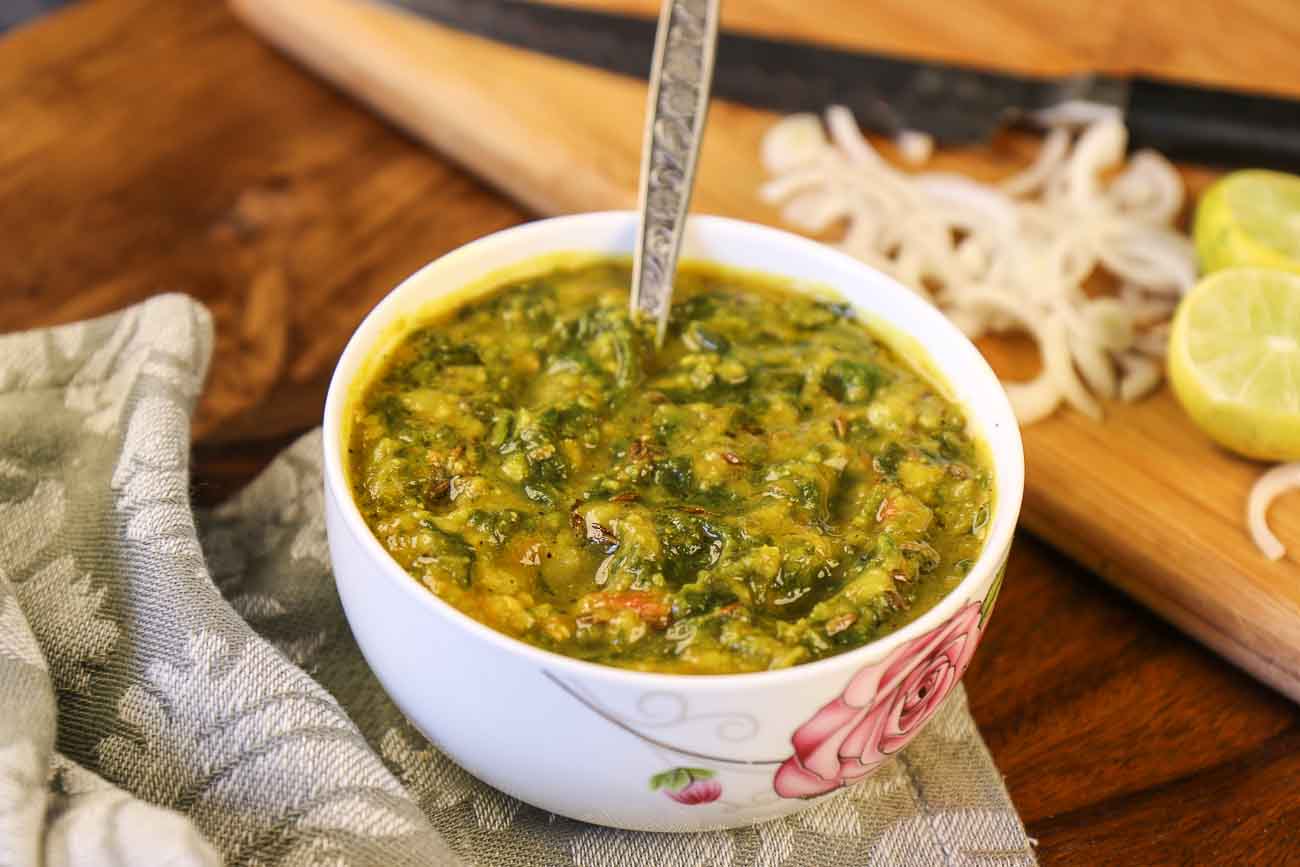 4. Phulka
To complete the meal, we have added a Phulka with this meal. You can also add a Bajre Ki Roti, Ragi Wheat Phulka to make this meal more nutritious.