Spicy Tandoori Paneer Open Puff Recipe
A layered open puff pastry filled with a spicy paneer filling and baked that creates a delicious snack .
In association with Teamonk Global

Archana's Kitchen
On

Monday, 07 August 2017 10:10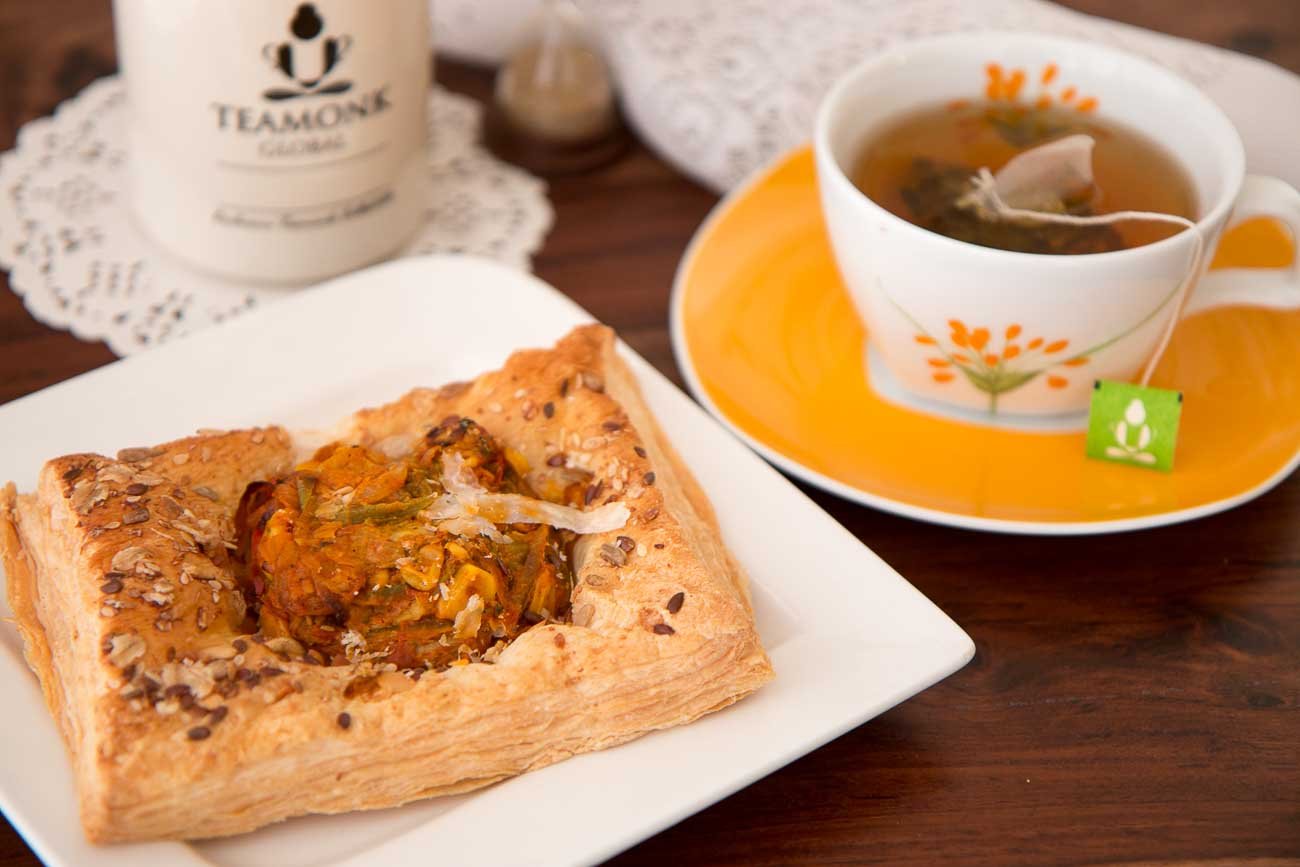 Spicy Tandoori Paneer Open Puff Recipe is a layered open puff pastry that is filled with a delicious paneer filling flavoured with tandoori masala. Puff pastry are traditionally originated in France, the dough is laminated with butter to form various layers so when they are baked we get to see the multiple layers of dough that creates the flaky texture.
Tandoori Paneer Open Puff can be served as a tea time evening snack and paired along with a good cup of Wa Oolong Tea Green Tea. You can as well enjoy the spicy puff as your morning breakfast with the tea.The earthy flavoured Oolong tea is packed with antioxidants and has less caffeine content that helps to wash away the harmful radicals from the body.
If you are looking for more Puff pastry recipes here are some :
Ingredients
For the dough
2 cups

All Purpose Flour (Maida)

1 cup

Butter (unsalted)

, at room temperature
1 teaspoon

Salt

For the butter filling
1 cup

Butter (unsalted)

, hard
For the filling
100 grams

Paneer (Homemade Cottage Cheese)

, crumbled
100 grams

Sweet corn

1

Onion

, sliced
1

Green Bell Pepper (Capsicum)

, sliced
1

Tomato

, chopped
1 teaspoon

Ginger Garlic Paste

1/2 teaspoon

Turmeric powder (Haldi)

1 teaspoon

Red chilli powder

1 teaspoon

Cumin powder (Jeera)

1 teaspoon

Chaat Masala Powder

1 tablespoon

Lemon juice

1 tablespoon

Hung Curd (Greek Yogurt)
How to make Spicy Tandoori Paneer Open Puff Recipe
To begin making the Spicy Tandoori Paneer Open Puff Recipe by making the butter log first. Use the unsalted butter which hard and cut them into small cubes.

Spread them on a cling film and wrap it in such a way the u can roll it flat. Using rolling pin roll the butter into a rectangular shape about 2 centimeter thick. Make sure u do this quickly otherwise the butter will melt quickly.

Place the rolled butter in the cling film itself and keep it in the refrigerator for 15 minutes.

In the meanwhile make the dough, add all the ingredients in a mixing bowl. Using your hand create a crumble texture with the dough by mixing the flour and butter together.

Slowly add water and knead it into a soft dough, keep it in the refrigerator for 10 minutes. Once done take out the dough and start rolling it into a rectangular shape so you can wrap the rectangular butter log with this dough.

Once it is rolled, take out the butter and place it in the center, fold in and wrap the butter inside make sure you seal all openings by just pinching the dough.

After sealing, gently roll the dough keeping the rectangular shape intact. Keep dusting flour on the dough and rolling it so that it does not stick. Keep edges straight and even. Don't overwork the dough.

Roll it into a long rectangular shape about 20 cm length to 10 cm breadth, keep the long length facing towards you, fold the left side to the middle and the right side as well, so that the two edges meet the center.

Now fold it like a book and dust some more flour and refrigerate by covering it with a cling film for 10 minutes.Repeat the process around 5 times, make sure you refrigerate the dough every time you do the book folding.

Keep the edges straight and do not over work it.In the meanwhile, pre-heat the oven to 220 degrees Celsius and keep it ready for baking.
To make the filling
Heat a sauce pan with oil, add onions, ginger and garlic paste and saute until the onions soften.

Add tomatoes and the spice powders and saute well till the tomatoes are cooked. Mash them well as you cook.

Add bell peppers, crumbled paneer, sweet corn and mix well, at the end add curd and give it a nice mix. Saute until the masala has combined well.
To assemble
Take the dough out, roll it into a rectangle with 2 centimeter thickness. Cut the big rectangle into small squares about 10 centimeter.

Take a heap tablespoon of the filling and place them in the center of each square. Place these puffs over a greased tray.

Brush them with olive oil and sprinkle some toasted sesame seeds and bake in the oven for about 20 minutes.Serve warm.

Serve the Tandoori Paneer Open Puff as a tea time evening snack and pair it along with a good cup of Wa Oolong Tea Green Tea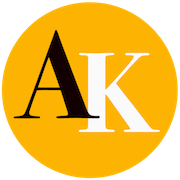 Hi there! This is our chance to talk to you. First, we love creating recipes keeping you in mind. At Archana's Kitchen we try to keep recipes simple, smart and seasonal without additives and preservatives. We hope you enjoy cooking recipes from our website where the sole effort is to make cooking simple for you. When you try out one of our recipes, we are longing to hear back from you. Do take your time to come back and share your comments, as your feedback means a lot to us.