Archana Doshi
On

Wednesday, 09 July 2008 14:26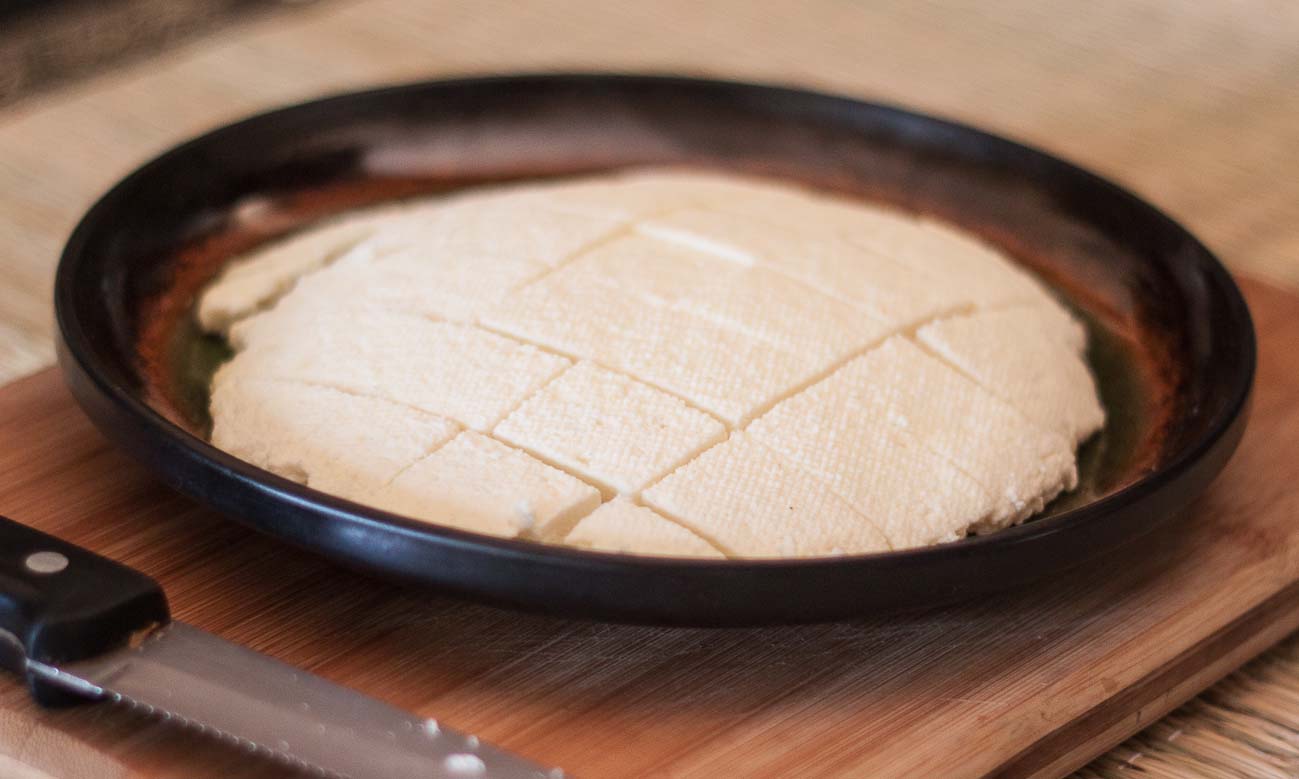 Homemade Paneer Recipe is a simple dish to make at home. All you need is a heavy sauce pan, milk, lemon and a fine mesh strainer. Why buy paneer from the markets when you can make it right in your own kitchen. Paneer us an all time favorite cheese in India is used in ever so many dishes. Be it main course, an appetizer, a sweet, it has continued to stay as a favorite through generations.The soft juicy nature of paneer enables it to absorb the various flavors and spices as required for a recipe.It is also high in milk protein, so much so it can be a perfect snack for children flavored with rose water or as per taste. Curdled milk is also called chenna/cottage cheese. Flattened chenna is Paneer.
Note: If a recipe asks for crumbled paneer, you don't have to go through the process of pressing the chenna down with a weight. You can use the strained chenna as it is. You press it down only in a case when you need to cut it in a particular shape.
Diet:
High Protein Vegetarian
Makes:

200 grams Servings
Ingredients
3 liters

Milk

1/4 cup

Lemon juice
How to make Homemade Paneer Recipe
To begin making the Homemade Paneer, into a heavy bottomed pan, pour the 3 liters of milk. Turn the heat to high and wait for the milk to come to a boil.

When the milk begins to boil add in the freshly squeezed lemon juice. You will notice that the milk begins to curdle separating the milk into cheese and whey. The cheese is also called the chenna. Turn off the heat and allow the cheese to rest in the whey for about few minutes.

Now that that chenna is rested for a couple of minutes , we will separate the whey and the chenna using a thin sieve strainer.

Press down the chenna using a flat spatula to drain the excess water and give the paneer a shape.

Allow the paneer to stand alone and continue to drain for about 2 to 3 hours until it becomes firm.

Once drained completely, all you have to do it to invert it on a flat plate and refrigerate.

Once refrigerated you can cut the Homemade Paneer into desired shapes and use.