Homemade Ginger Garlic Paste
Easy and must have spice paste for Indian cooking

Divya Shivaraman
On

Monday, 08 July 2013 22:06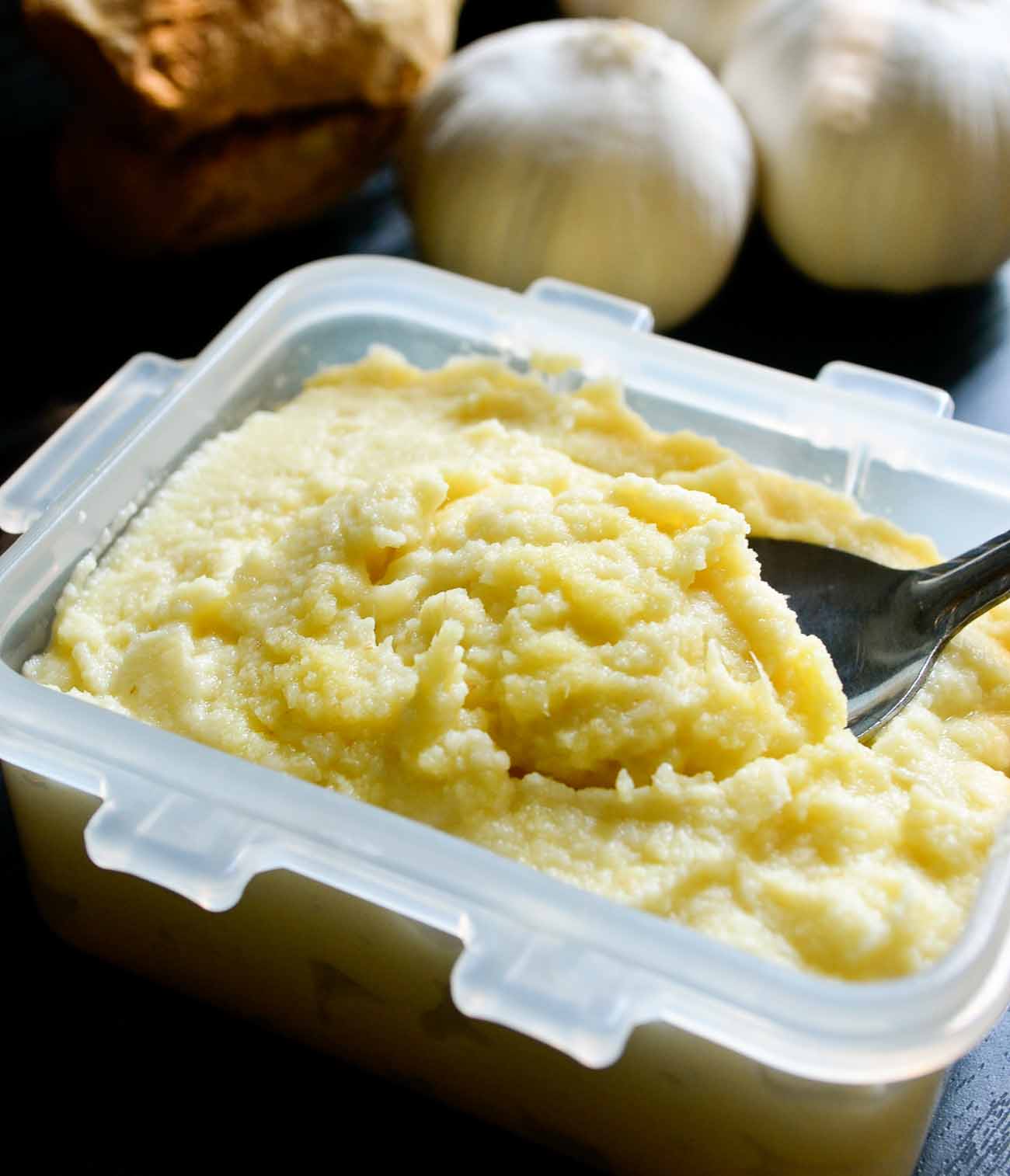 Homemade Ginger Garlic paste is just a perfect paste that is good to have ready. It comes in handy and stays fresh for a few weeks when kept refrigerated. Keep the paste in a glass container for maximum freshness. Homemade Ginger garlic paste can be used in many Indian recipes, especially side dishes like Soya Kheema Masala Recipe, Bengali Egg Curry Recipe and more.
Here are a few more recipes you can flavour up with ginger garlic paste
Ingredients
100 grams

Ginger

150 grams

Garlic

1 tablespoon

Vinegar
How to make Homemade Ginger Garlic Paste
To begin making the ginger garlic paste recipe, first peel the skin of garlic and ginger.

Take a blender and grind ginger first. Now add garlic and grind together to fine paste. Then add the vinegar and give a final blend to mix everything. Transfer the ginger garlic paste to store in a glass jar and refrigerate it to last for a few weeks. Use as desired in gravies, sauces etc.

Notes: The amount of Garlic should be more than ginger. Grind to fine paste and can also add lemon juice or vinegar if needed along with oil, though adding them would add little sourness or acidity into it.

Always store in a well cleaned, dry box or glass jar and refrigerate.

Always use a clean spoon for taking the paste. It will last fresh for more than 3 weeks.