The Great Indian Thali Menu and Recipes is a place where you will find an range of Regional Indian Dishes, ranging from Gujarati, Rajasthani, Punjabi and more. I have always been a huge fan of thali's, but have never found an blend that is perfect to the palate. So I decided to create one that is simple, yet palatable and super duper delicious.
Making a thali was not the only fun part, but making it for my close friends , whom I now call family was the best part of the whole process. And the Great Indian Thali had all these recipes that are mentioned here. I hope you get to make a Great Indian Thali from this menu idea. I will post more such Thali Menus, as and when I hold more Thali Parties :)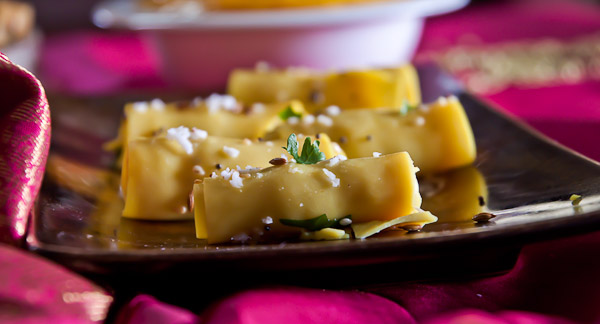 Khandvi is a savory gram flour pin wheel snack that is seasoned with mustard and sesame. The first time I had these gram flour pinwheels was at a diwali party held at Gujarati's friends home of my parents. They had an elaborate menu of all the delicacies that one can think of, but Khandvi was one of my favorites. I had not eaten them after that day, until the day I got married at my in laws home.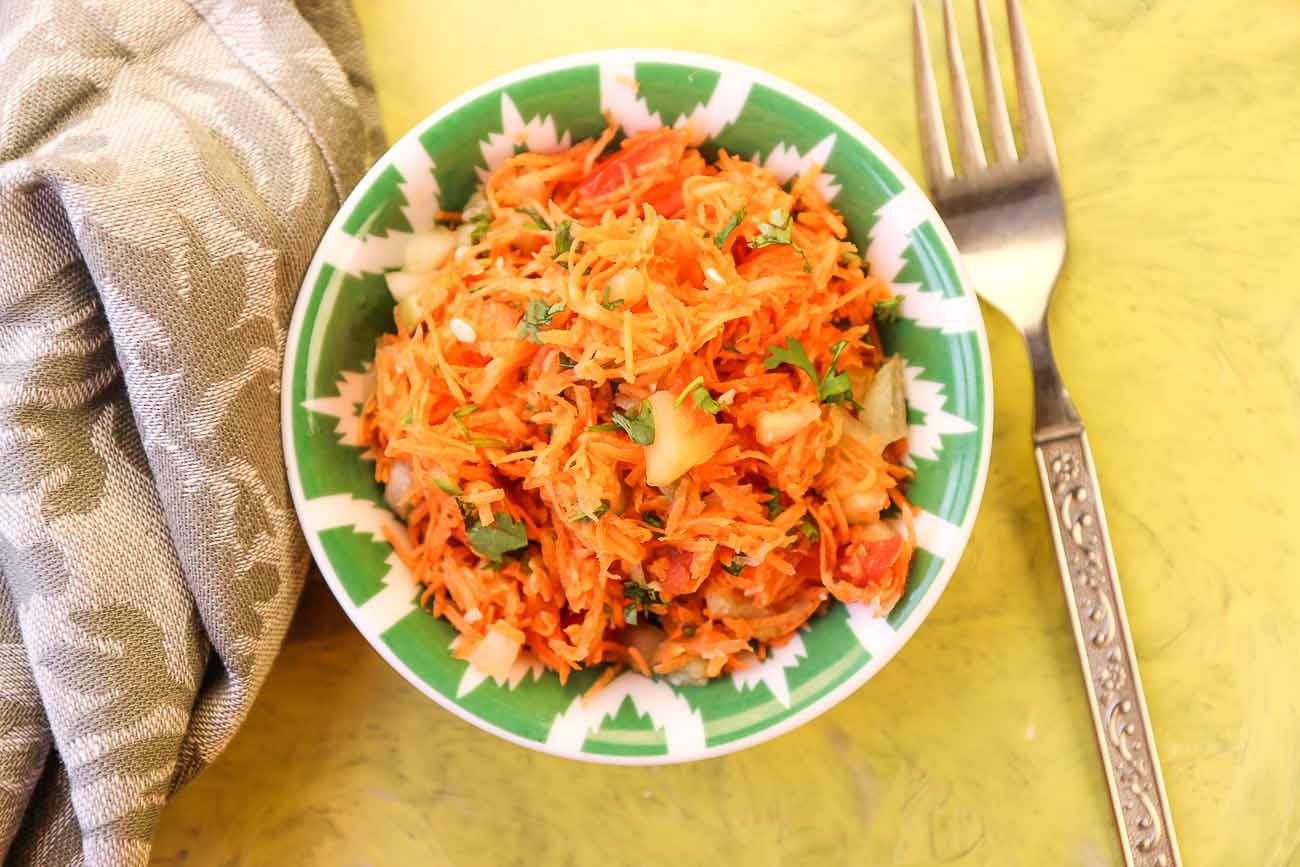 Carrot Tomato Salad is delicious and simple salad made with grated carrots and a lemon coriander dressing. A great starter salad to introduce to children. You can make many variations to this recipe, by adding finely chopped cucumber, pomegranates, chopped apples, green chillies or event steamed lentils.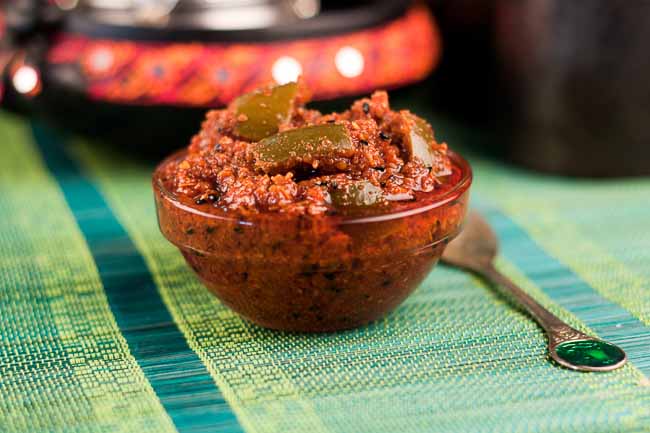 Aam Ka Achaar is simple recipe of a spicy raw mango pickle made from homemade pickle masala. Pickle-making process can be a very easy task, if you have the right guidance and the perfect recipe. With extensive guidance from my mother and mother-in-law I have managed to attain perfection in the pickle-making process. I have put in my best efforts to put her tips together into this recipe so you could achieve the same perfect result.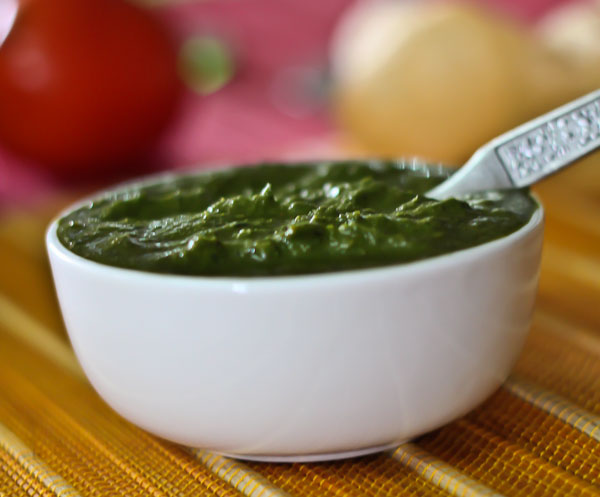 Dhaniya Pudina Chutney also known as the Green/Hari Chutney. This chutney is made from fresh coriander and mint leaves along with green chillies, ginger and lemon and a dash of sugar that gives this chutney a unique flavor.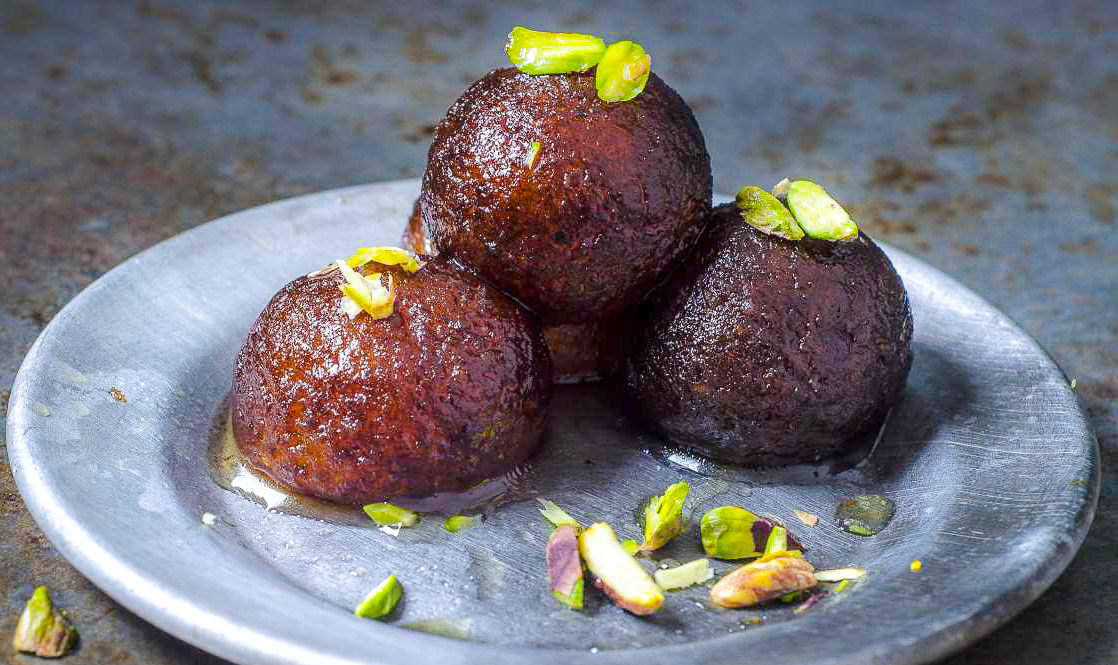 Gulab Jamun with Khoya, a rich and delicious Indian dessert prepared from unsweetened milk solids. Mawa can be prepared at home by boiling milk till it is reduced to half and you get solids. Or you can also use a store bought one to prepare gulab jamun.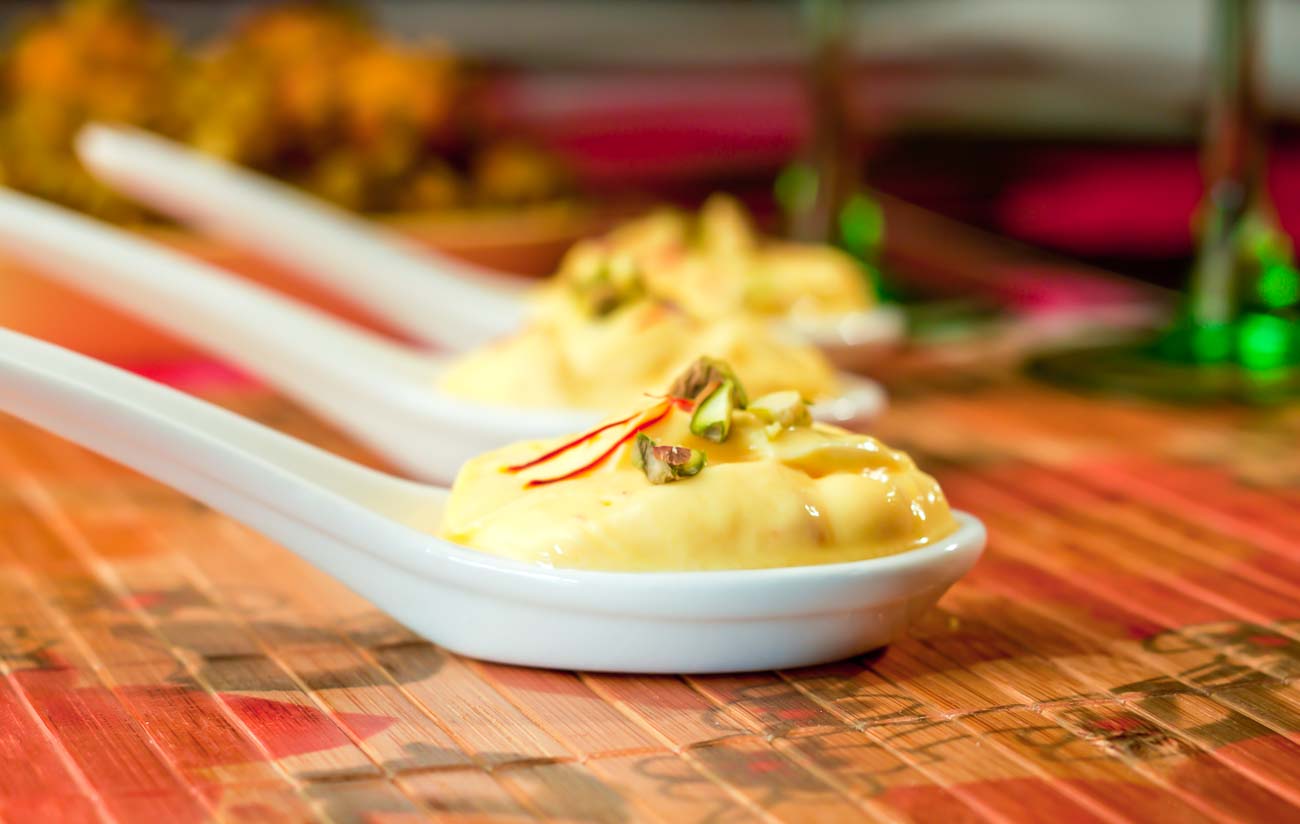 Shrikhand Recipe is a popular Indian Sweet Yogurt Pudding with Nuts and Spices that is made during festivals, weddings or engagements. When we lived overseas and came home to visit my in-laws in India, Shrikhand and Puri was one of the first meals we ate, making this a treat to look forward to when we came back home.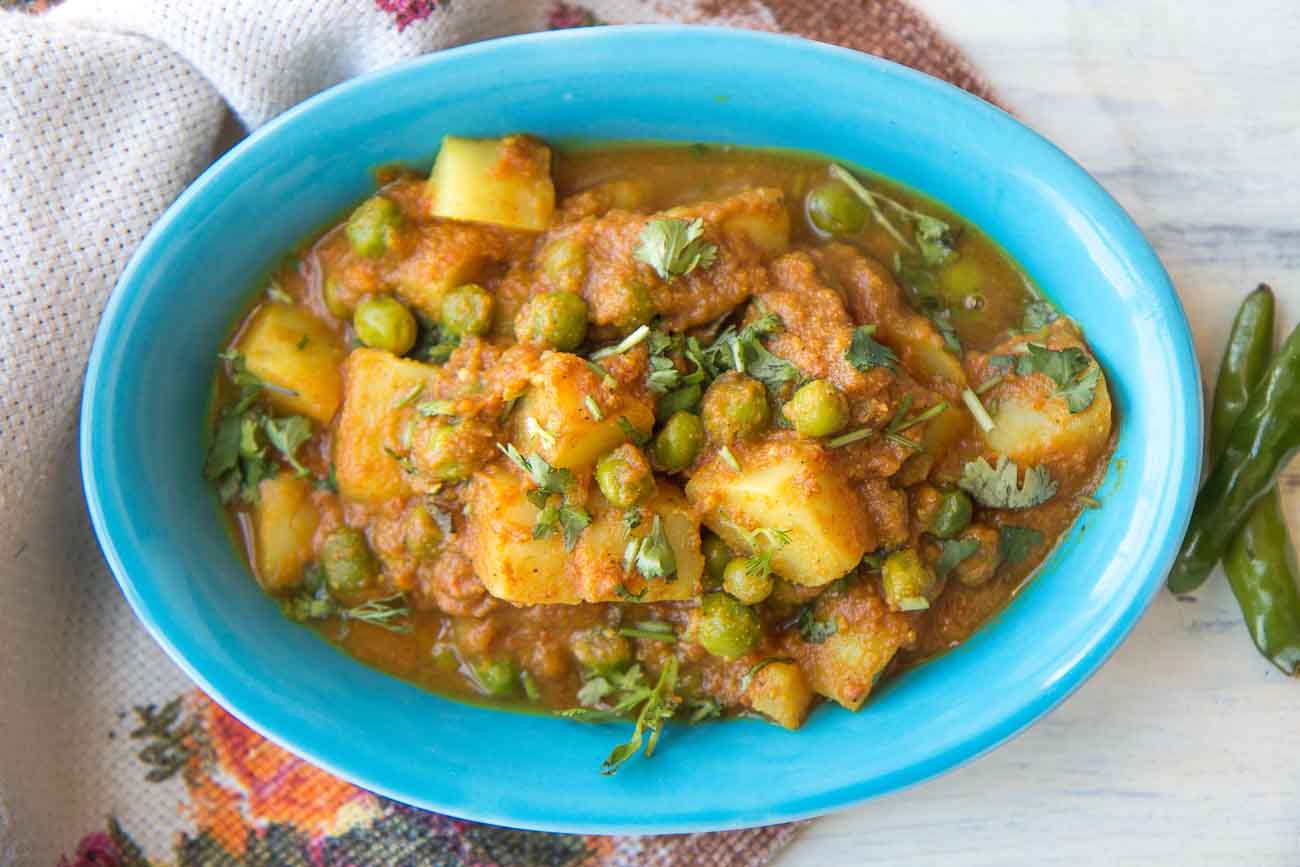 Aloo Matar Sabzi Recipe is a very traditional Punjabi dish that is made with potatoes and peas, simmered in light and tangy tomato gravy. The recipe has a delicate addition of spices to the potatoes in a tangy tomato gravy, simmered to perfection brings out the essence of this flavorful dish.
Baingan Bharta is a classic Punjabi Recipe that is made from smoked and chargrilled brinjals then mish-mashed and cooked along with a combination of spices. The main ingredient of the Baingan Bharta that adds to its flavours is the green chillies, ginger along with finely chopped tomatoes and coriander powder.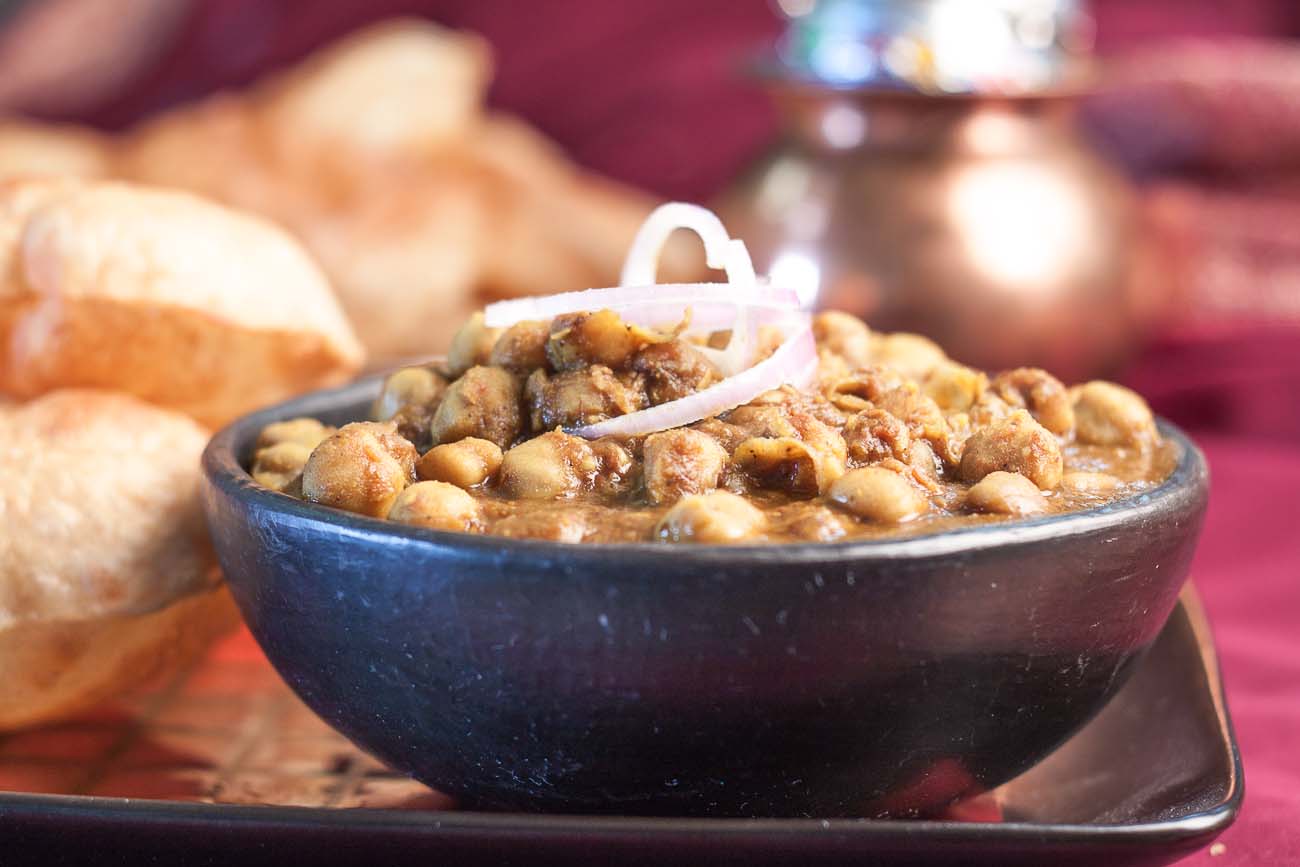 The Punjabi Chana Masala recipe is a famous North Indian dish that is served along with Bhaturas or Puris. The Chola or Chickpeas are simmered in spiced ginger and tomato gravy. The combination of black salt, garam masala, and dry mango powder enhance the taste of the Chola masala.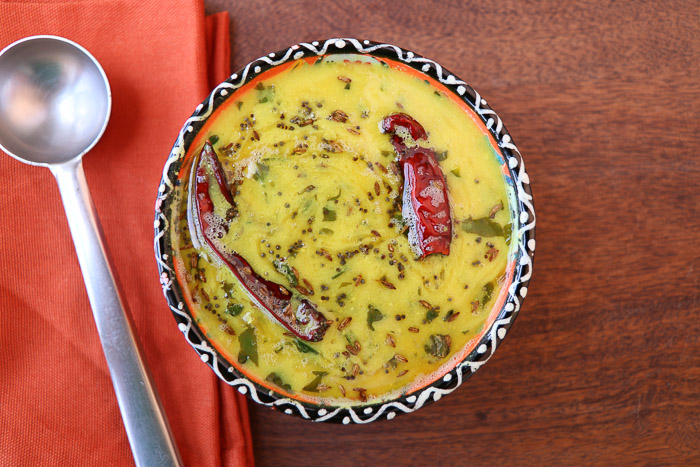 The Traditional Punjabi Kadhi Recipe, is a yogurt based tangy and spicy curry that is a staple dish in North India. You can make this kadhi plain or add fresh methi leaves or spinach leaves, to add to the flavor and nutrition of the Punjabi Kadhi.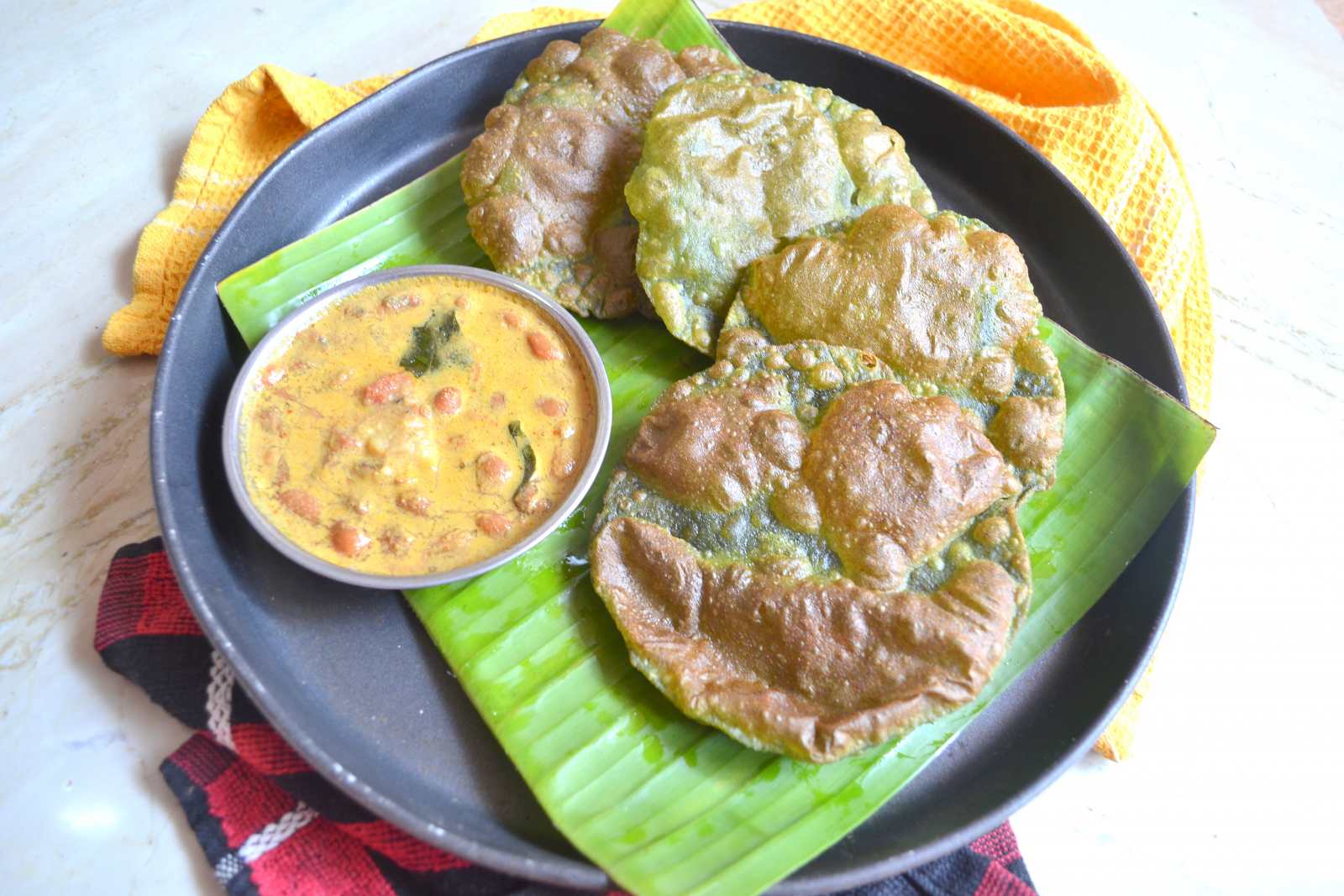 Palak Puri Recipe are not regular puri recipe, they are attractive and delicious made up of whole wheat and palak or spinach. These puris turn out to be green on adding spinach pure. Spinach is rich in iron and supplies enough nutrients.