A meal plate that gives your warmth and happiness as you eat is a must to try. In today's meal plate we have created a meal that consists of the local produce used in Karnataka. The ingredients are most commonly used in many of the households but are cooked differently. It is very important to pick on vegetables that provide good amount of nutrition to your body. Karnataka cuisine has various regions and is a mix of mangalore, udupi,karwar and konkan. The dishes made are comforting to relish for your everyday meals.
The Meal Plate consist of
1. Karnataka Style Baledindina Kosambari Recipe (Banana Stem Salad)
Fresh and crunchy salad made with banana stem flavoured with fresh coconut, green chillies,onions and coriander leaves.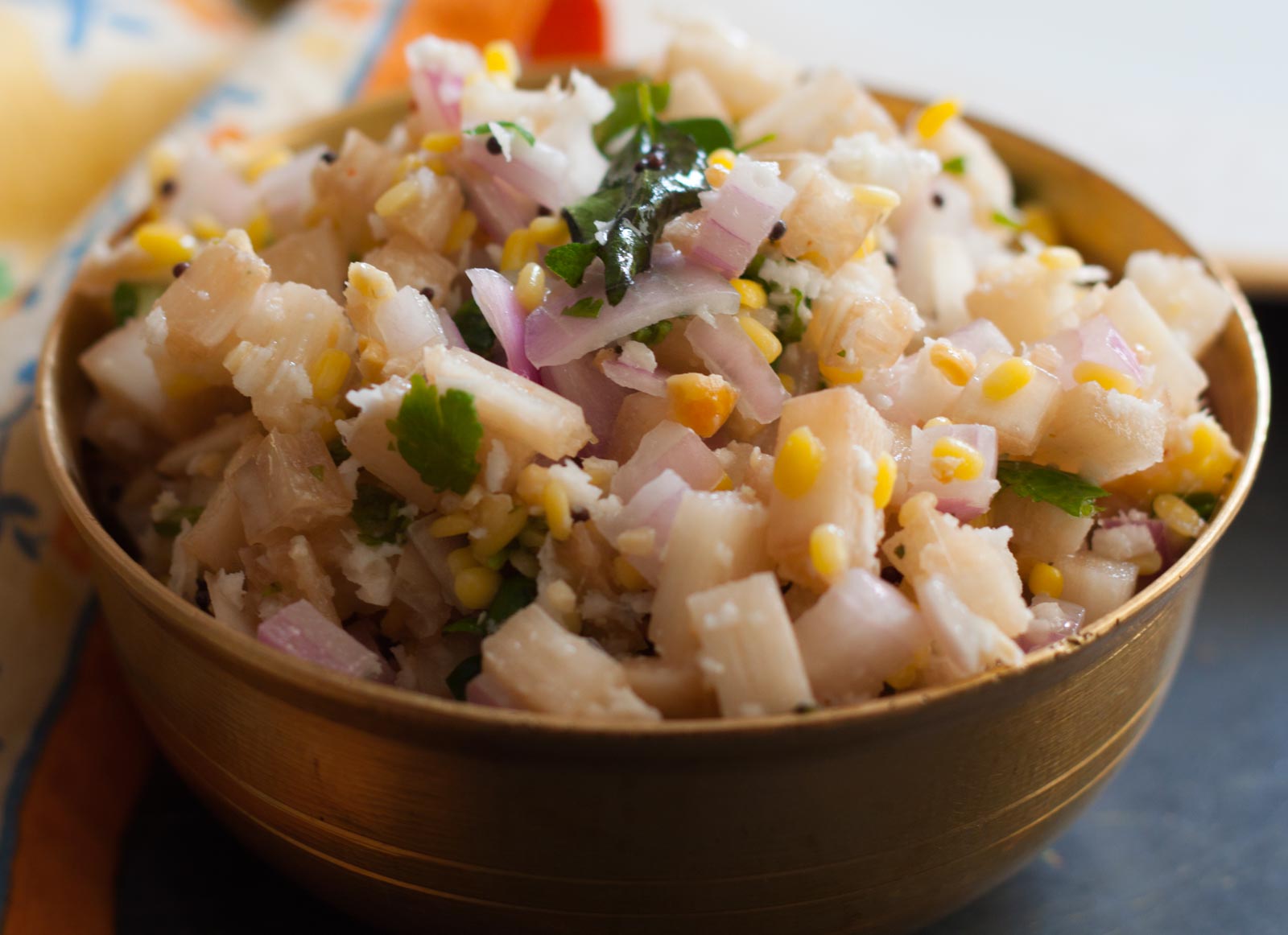 2. Karnataka Style Alugadde and Mentye Pakoda Recipe (Potato and fenugreek leaves fritters)
An innovative way to create something light and quick to have for your snack. The fritters made from fenugreek leaves and grated potato that is mixed into a chickpea flour batter and fried onto a Kuzhi paniyaram pan.
If you are looking for more pakora recipes here are some: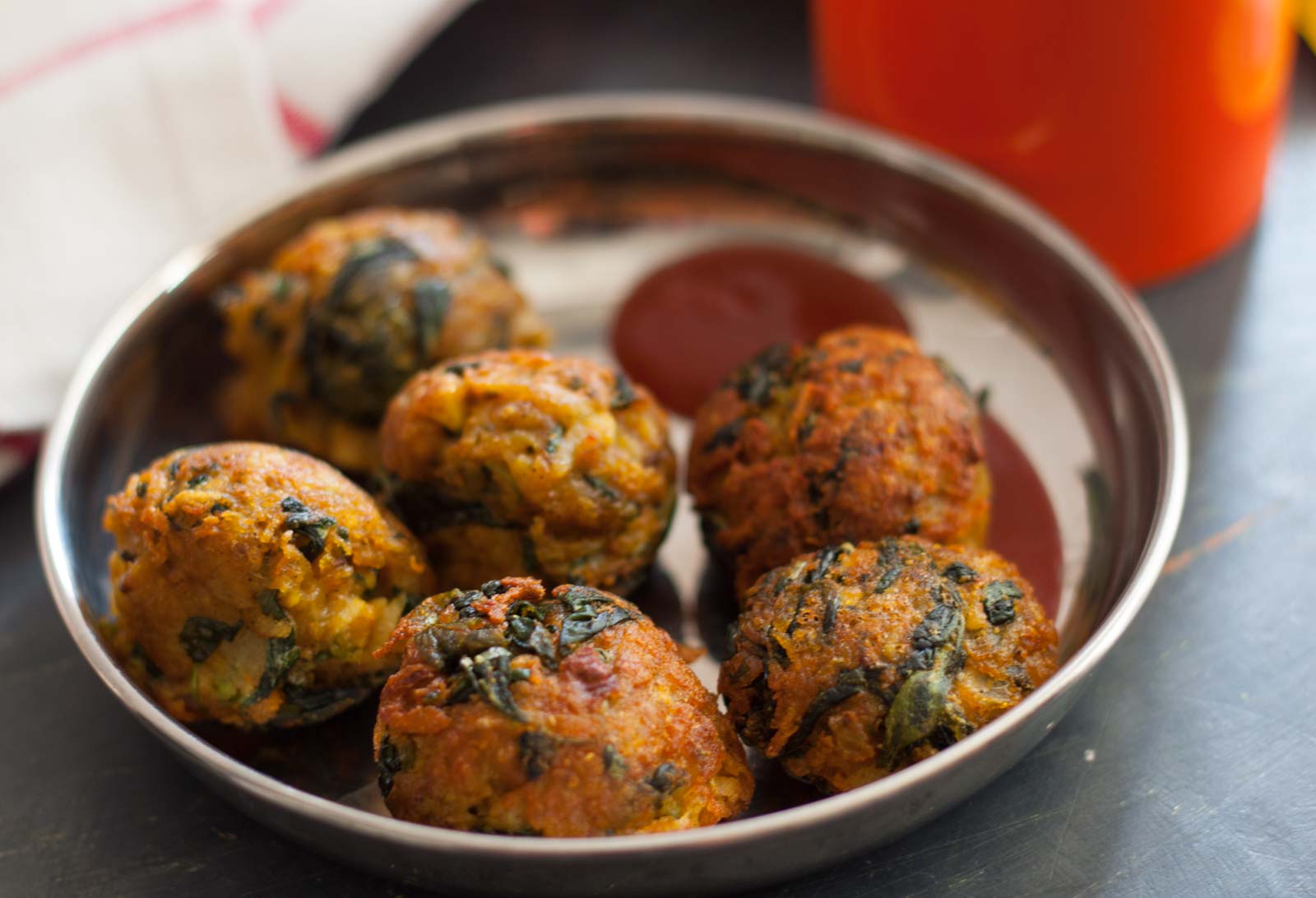 3.Karnataka Style Sandige Huli Recipe (Toor dal dumplings in Gravy Recipe)
A high rich protein dish. It is a dal curry made with toor dal without any vegetables. The toor dal is ground and mixed with fresh coconut and coriander leaves, which is shaped into balls and simmered with the same toor dal curry.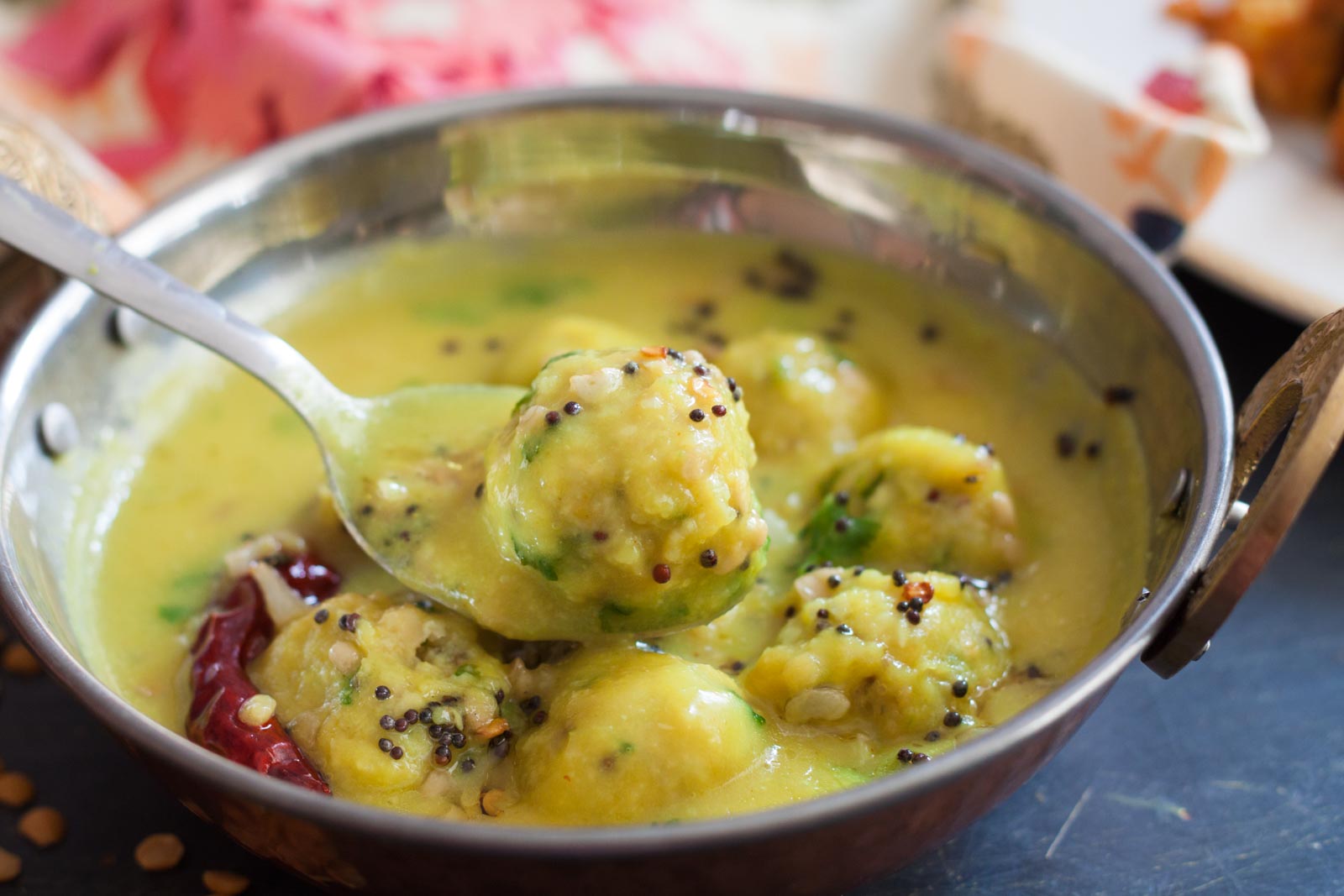 4.Karnataka Style Ranjaka Recipe (Red Chili Chutney Recipe)
A spicy red chutney that has ground red chiles tempered with mustard oil and crackled mustard seeds and curry leaves. The chutney is famous among the locals in Northern Karnataka.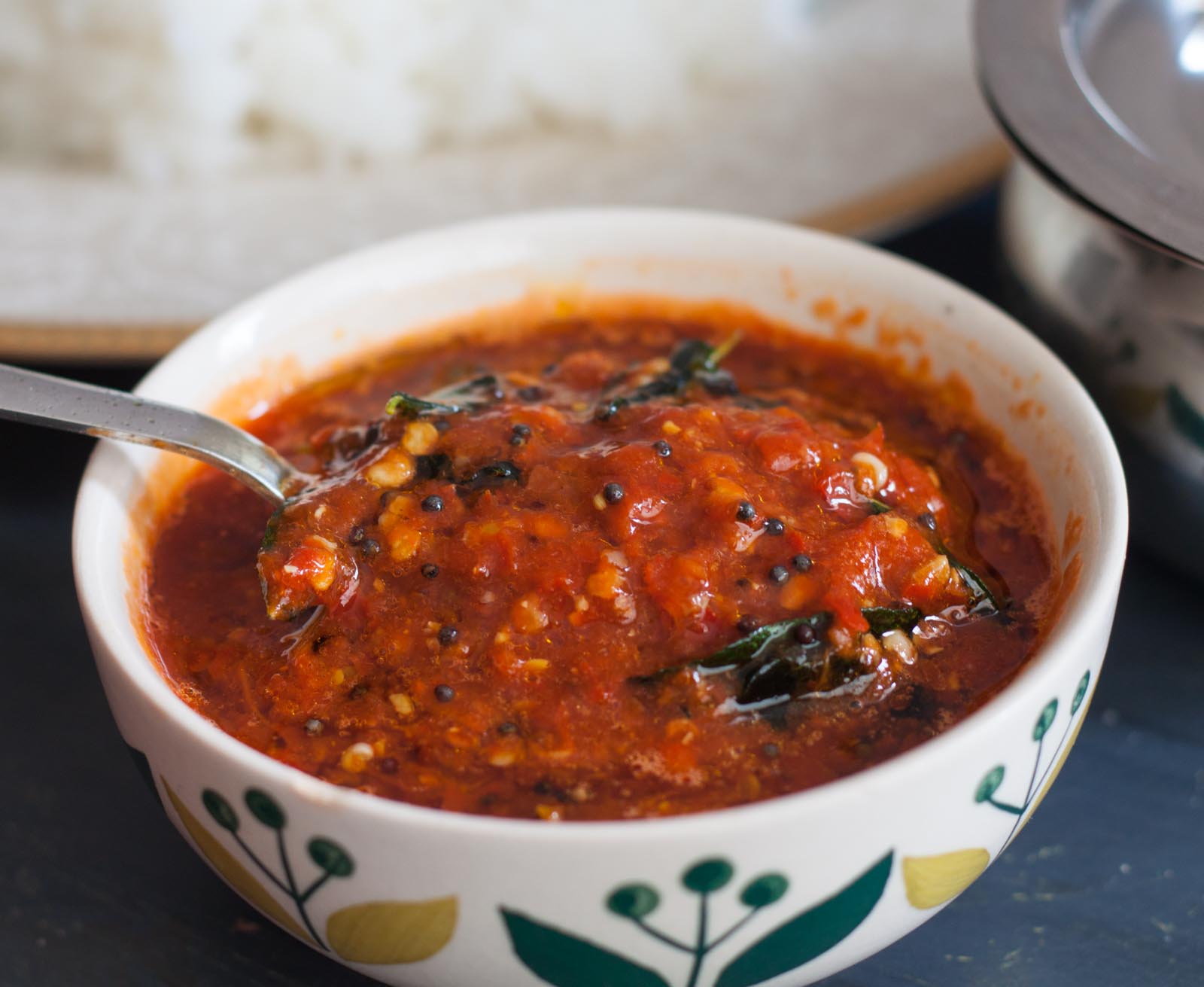 5. Steamed Rice
Simple steamed rice which you can serve with your favourite curry.