Kebabs have been around since the time of the Moghuls who adopted the dish from Eastern Mediterranean regions where it originated. Today we can say 'kebabs' belong to Middle Eastern, Eastern Mediterranean as also South Asian regions. Kebabs are the cooked and fried patties that are usually served as starters for a get together or weekend dinners. Kebabs are one of the most popular starters in Indian restaurants too.
These kebabs can be made of a variety of ingredients like vegetables, meat, paneer, tofu or beans, with a binding ingredient like a flour, or a starchy ingredient like potato, poha, sweet potatoes, etc. Kebabs as starters should be spiced a slight notch high to serve its purpose. Kebabs are usually served with sweet and spicy chutneys or dips.
House parties with Indian theme are almost incomplete without kebab starters. Though traditionally the kebabs are deep fried till crisp, now-a-days due to a rising health concern and while we are conscious moving away from anything that amounts to junk, most of these kebabs are pre-cooked and shallow fried. This process ensures that there is no excess oil seeping into our digestive system through kebabs.
Here are those handpicked high protein vegetarian kebabs is packed with nutrients that there would be no guilt in having them as a snack or appetizer for parties. These kebabs are a must try at home and in addition to being tasty and spicy, they are high on protein quo as well. These are so good that you can try these for a weeknight dinner as well, with a pulao or biryani and raita.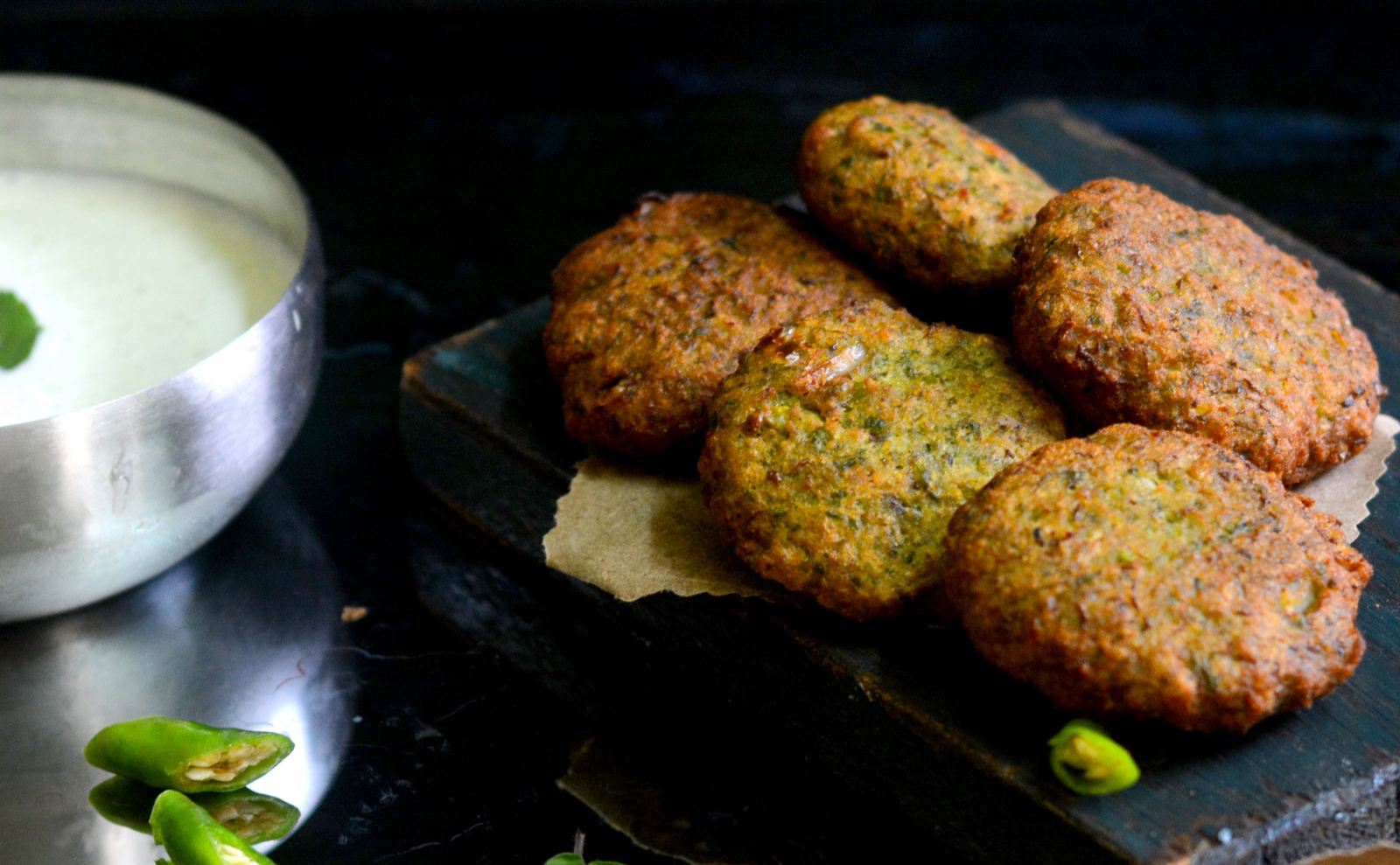 Green Lentil and Peas Kebabs are a perfect replacement for all the kebab lovers this winter. You may enjoy them as a starter, a tea time snack or even send them in tiffin for your kids. They are nutritious but I also agree that as it is deep fried it somewhere restricts the weight watchers. Well in that case, you can simply shape them as a disk and shallow fry in a non-stick tawa and make patties or make round balls and fry them in appe pan or air fry them for better results.
Serve Moong Matar Kebab along with Pudina Chutney as a starter for your house parties.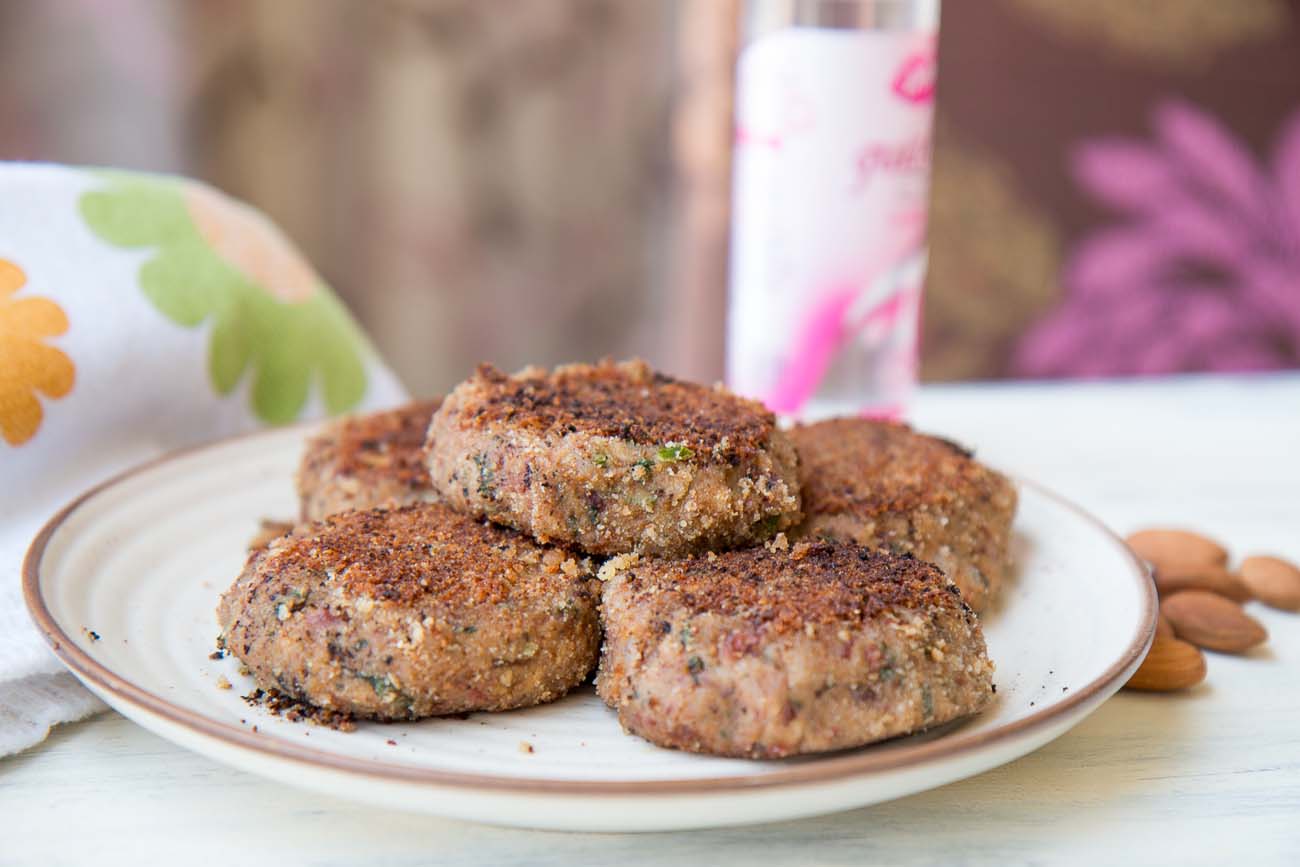 The Rajma Galouti Kebab Recipe are melt in the mouth kebabs that is packed with flavor from the rose water, almonds, and the paneer. The soft cooked rajma, along with the potatoes and the paneer give that melt in the mouth feeling. The Rajma Galouti Kebab is a vegetarian version of the traditional Galouti kebab, where meat has been replaced with rajma.
The kidney beans (rajma) is packed with fiber, protein, carbohydrates nd micro-nutrients.Red kidney beans are not a complete protein, meaning they do not provide all of the essential amino acids. However, they're a good source of lean protein, providing 17 percent of your recommended daily allowance. If you pair kidney beans with a whole grain, such as brown rice, the meal provides all of the essential amino acids. Amino acids are necessary for forming the basic structure of your body's cells, tissues and muscles.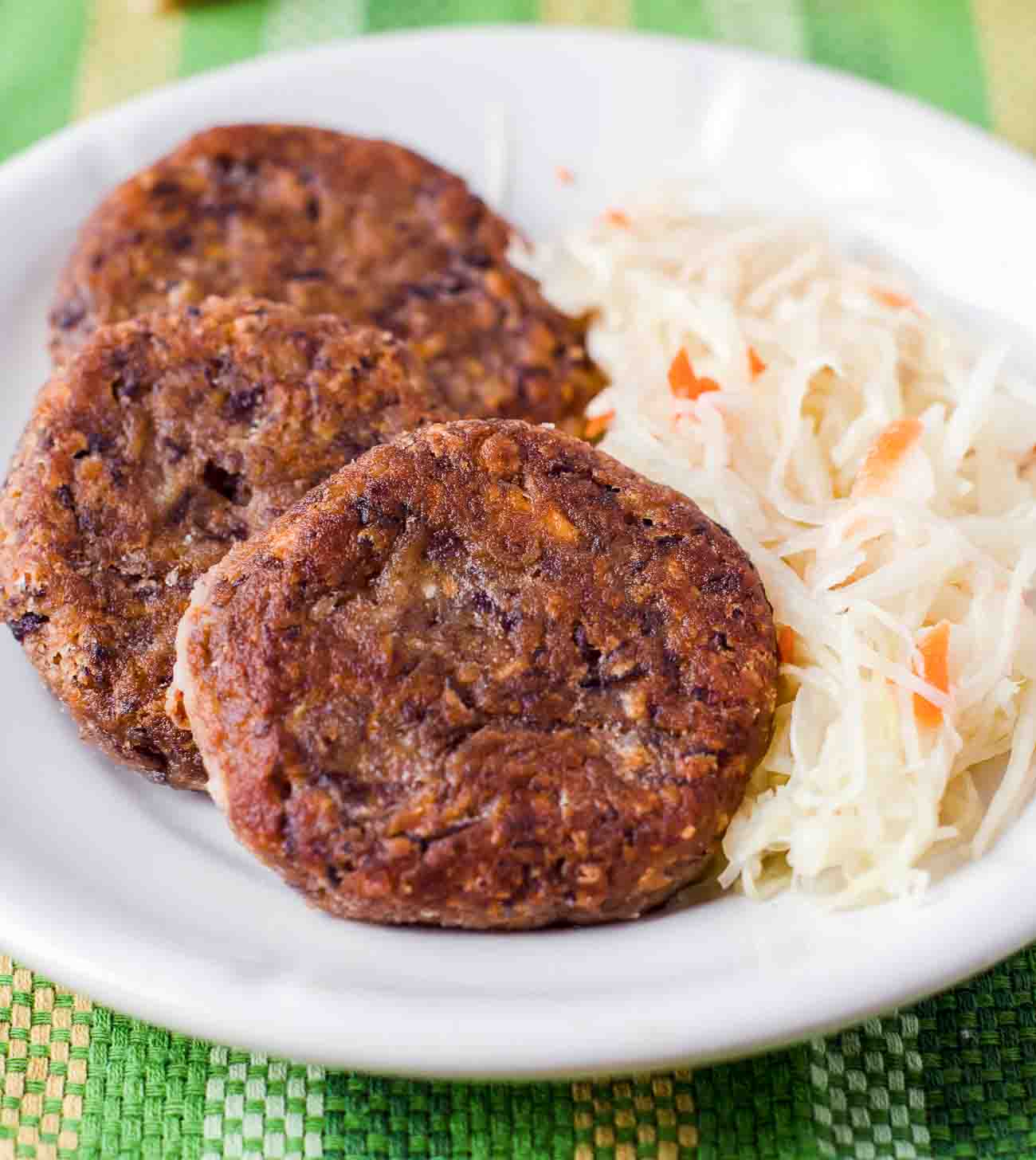 The Shikhampuri Kebab Recipe are wholesome kebabs that are healthy and yet delicious. The Kebabs are made from kala chana and filled in the centre with a hung curd (greek yogurt) and served along with spicy coriander chutney.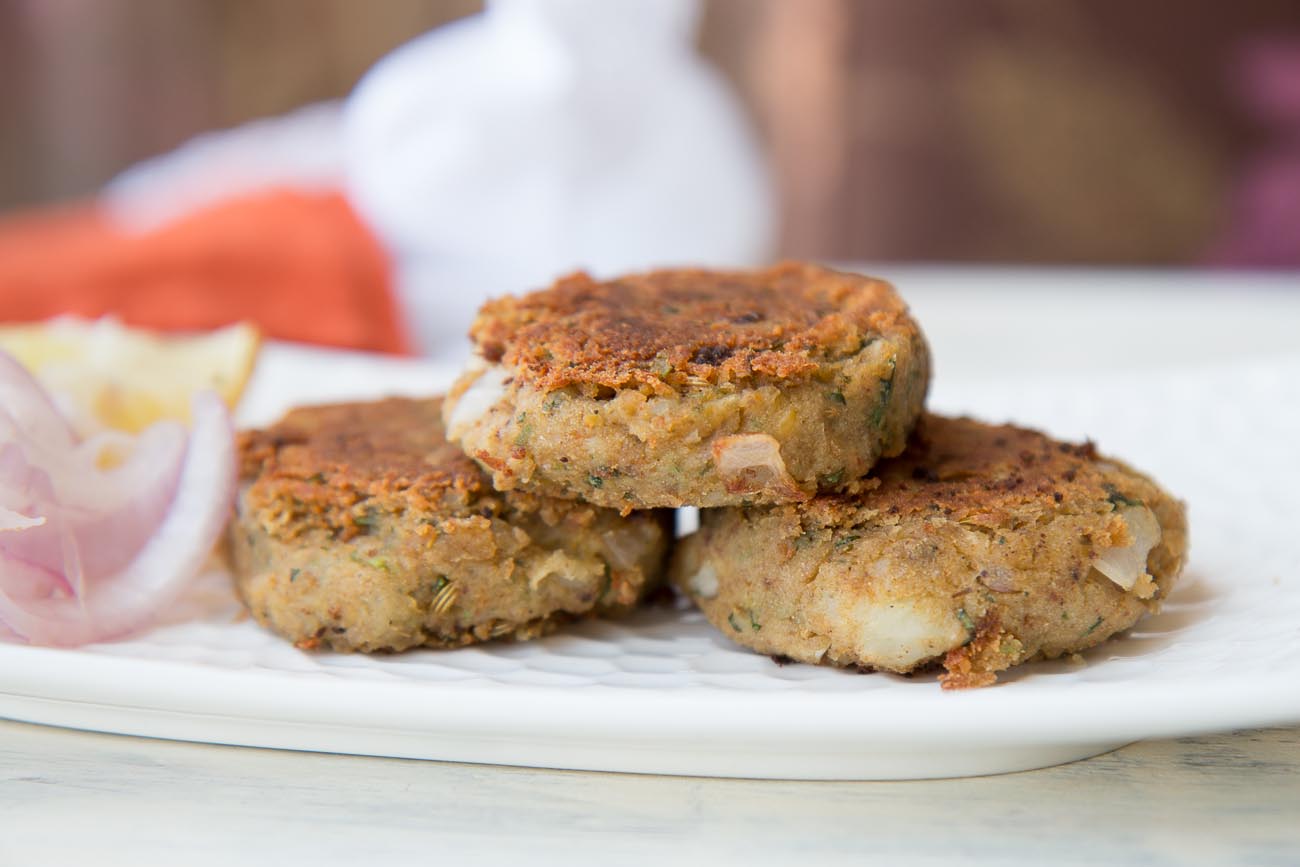 The Vegetarian Shami Kebab Recipe is also popularly known as the Chane Ke Kebab is a very simple recipe to make and it's wholesome too. The kebabs are packed with proteins from the chickpeas and flavored with fennel and chaat masala. You can make these kebabs with either kala chana (dark brown chickpeas) or the kabuli chana (regular chickpeas), either ways you get a great texture and taste. You can also make the kebab dough ahead and pan fry them when you are ready to serve them for parties.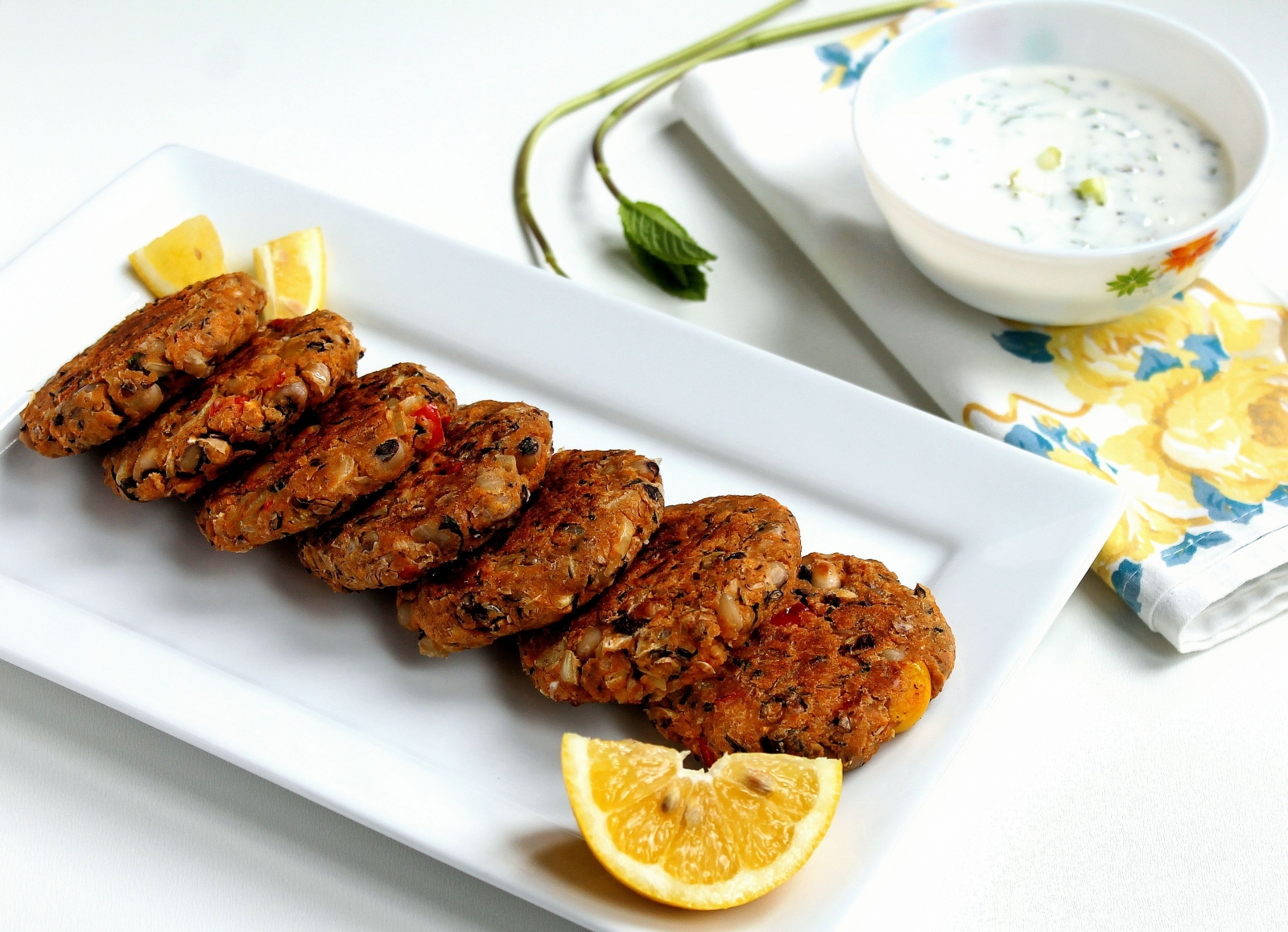 The Lobia Kebabs (Black Eyed Bean Patties) Recipe is a simple and wholesome kebabs that have added vegetables and herbs along with spices which infuse life into these bean patties. These Black Eyed Bean Kebabs also at the same time balance the carbohydrate load by means of protein and fiber they contain. These can be served as appetizers or tea time snacks. Serve the Lobia Kebabs Recipe (Black Eyed Bean Patties) hot along with a Yogurt Dip for parties or as a snack for kids school boxes.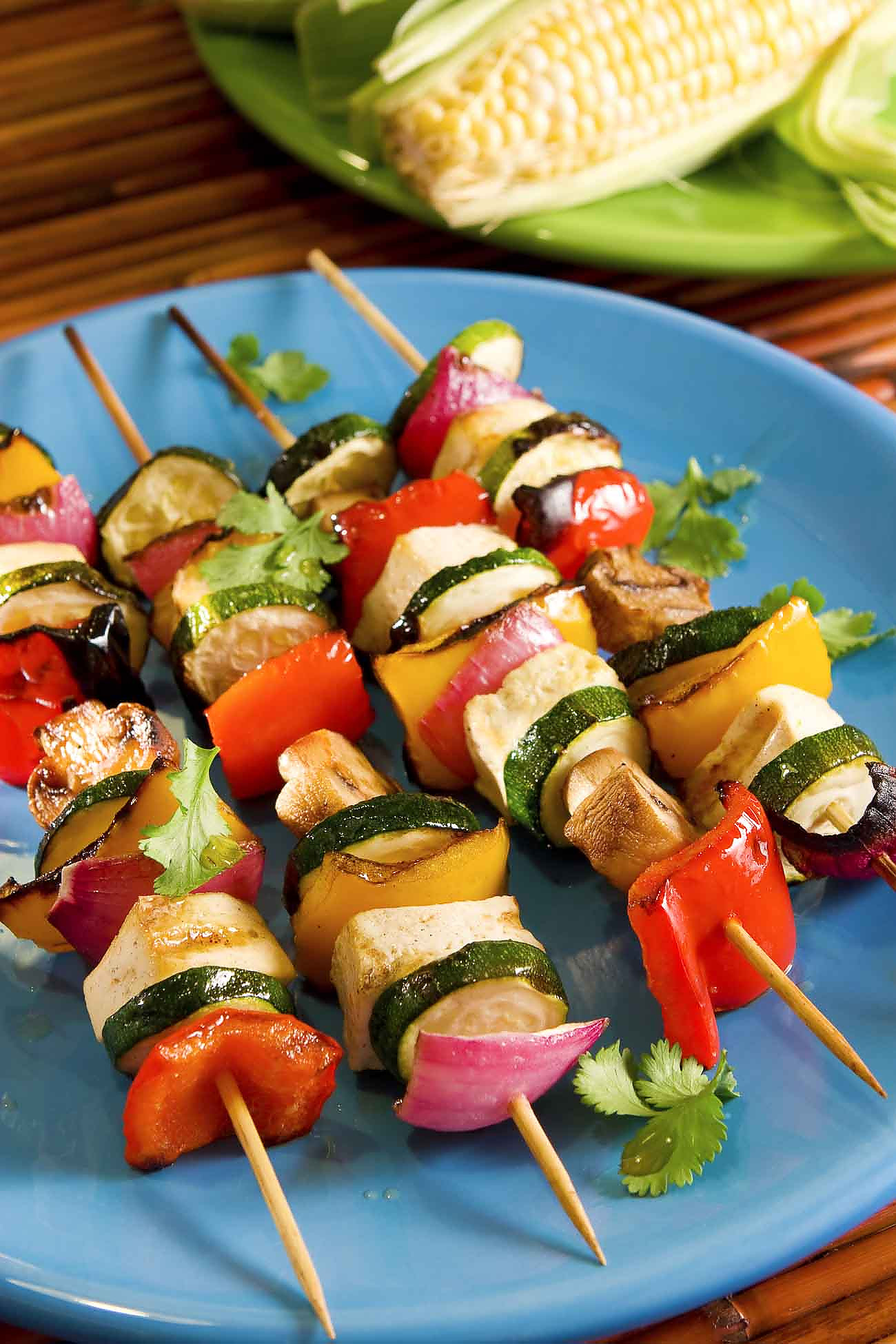 Curried Tofu Kebabs served along with white rice makes a delicious dinner under an hour or even a party snack. They also make great appetizers for parties, when served along with a yogurt or cheese dip. I pack these into small dishes and unmold on the plate. It brings out a gorgeous colour contrast! Serve Curried Tofu Kebab Recipe along with other appetizers like Stove Top Green Peas Seekh Kebab Recipe and Herbed Baby Potatoes Recipe.