Eating everyday food at home can be boring sometimes. As our weekdays are packed with busy schedules, we try and make fuss free recipes as they are simple to make and helps us to fulfill the daily nutrition required for our body. But weekends, we need something that gives us a break from the usual food. For all the non-vegetarian lovers, we have some delicious Chicken curries which you can make in your kitchen from different cuisines. From Goan to Afgani, these delectable chicken recipes are hard to resist and are perfect to serve on special occasions.
Every region has its own way of cooking chicken gravies with the use of local masalas and other ingredients. In North India, people usually use tomato, cream or yoghurt to make these gravies, South Indian chicken curries have a hint of coconut. Whether it is a house party, potluck or you have some guest for dinner, these gravies are perfect and goes well with almost everything from phulkas to appams.
It is a simple chicken recipe with a rich gravy, but this dish is not too spicy. If you like less spicy but rich chicken gravy dish, then this will be your dish. The taste of this chicken curry is bit sweet, sour & mildly spicy. Sourness is rendered from curd, and this recipe is spiced with green chillies. The dish has sweetish tinge of taste owing to its sugar and cashew nuts added. The dish is amazingly aromatic and delicious.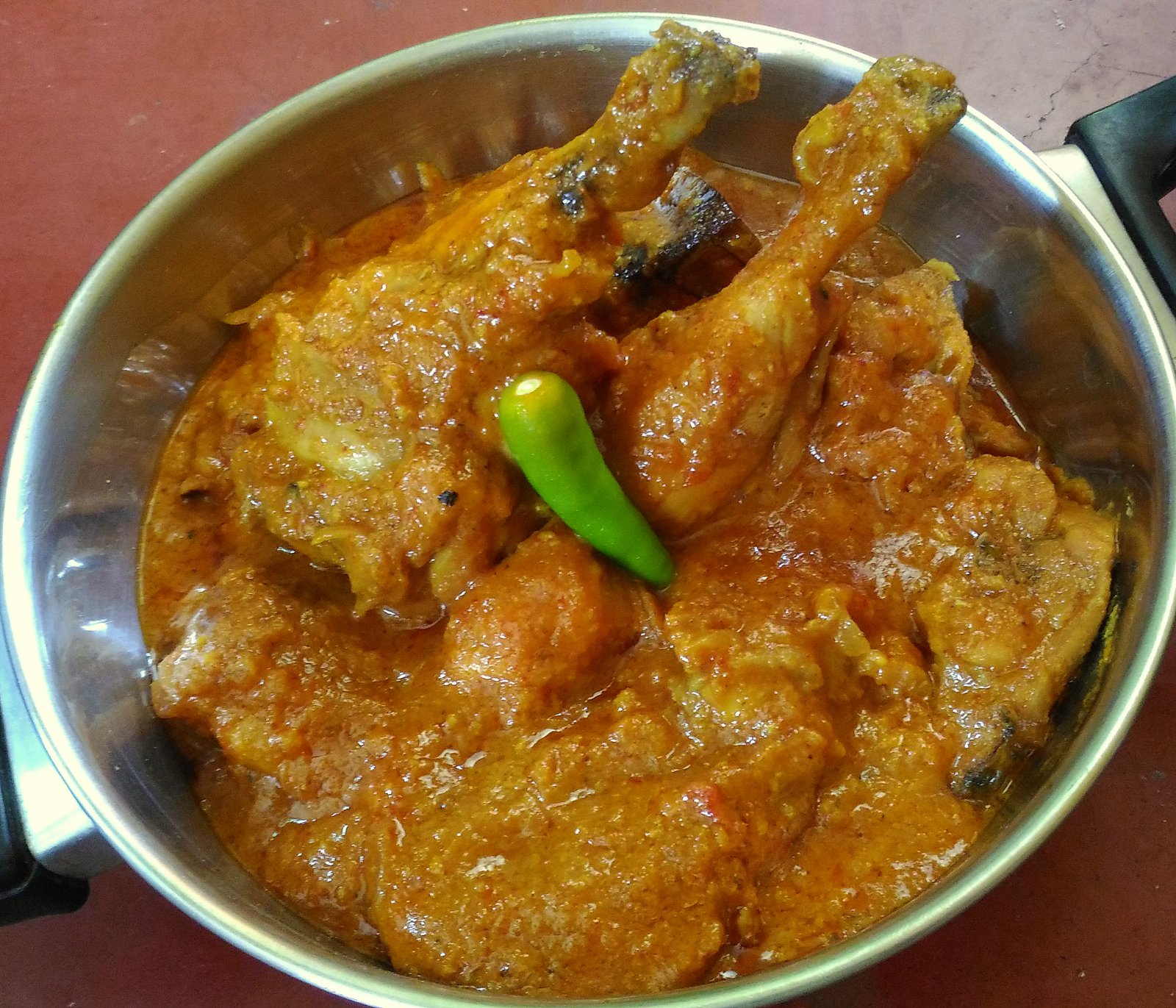 It is quite a popular recipe from Andhra and every house has got their own version. It is quite easy to make and does not take too much time to make it. You can make this delicious curry on weekends for your friends and family or can serve it your house parties. It is also great if you want to make something easy yet delicious for you pot luck parties.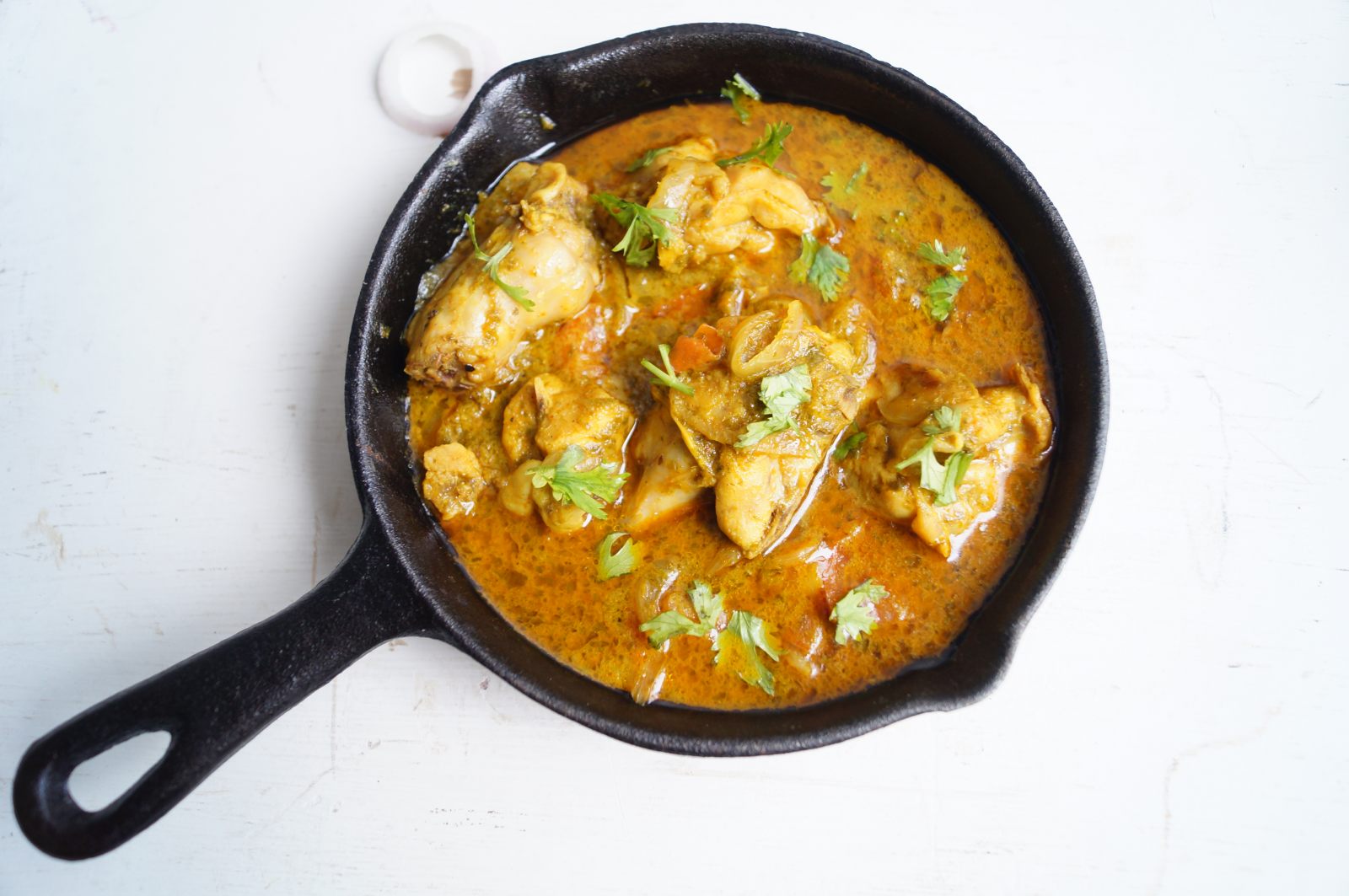 Xacuti is a rich coconut curry, served with classic Goan red rice, and best eaten with your fingers (so that you can lick them clean when you're done). The very first bite will transport you to Goan meals by the beach, with the wind in your hair and the sounds of the waves crashing onto the shore.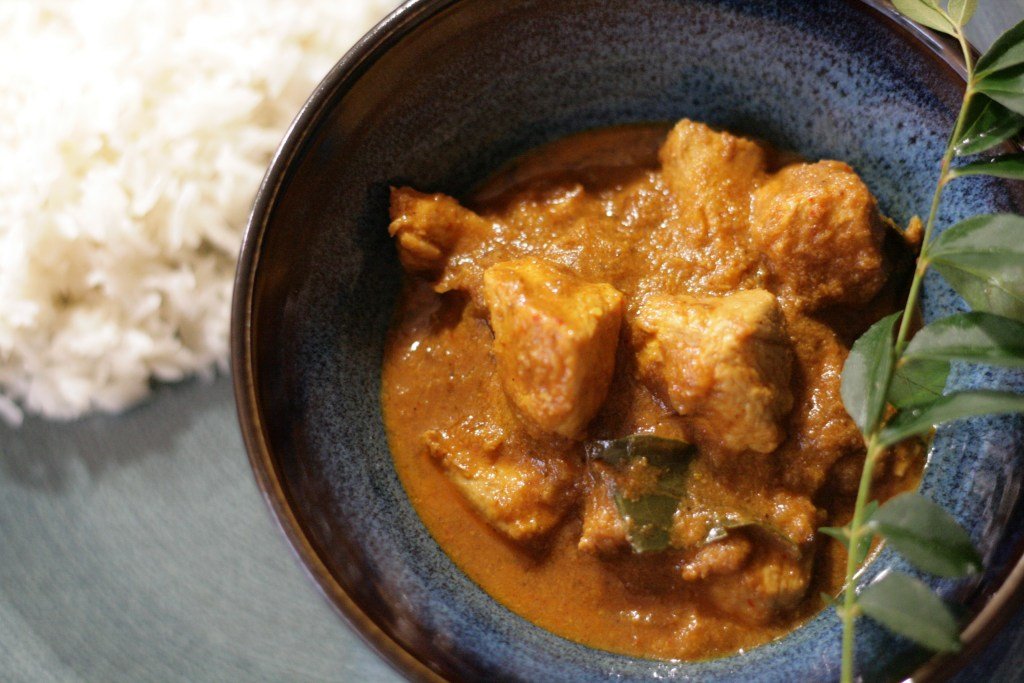 It is a traditional Afghani meat dish which means chicken in yoghurt. It is a rich, creamy chicken curry where chicken is slow cooked in yoghurt along with spices to create a tasty, satisfying and delicious dish. Enjoy this lip smacking authentic Afghani delight at the comfort of your dining table.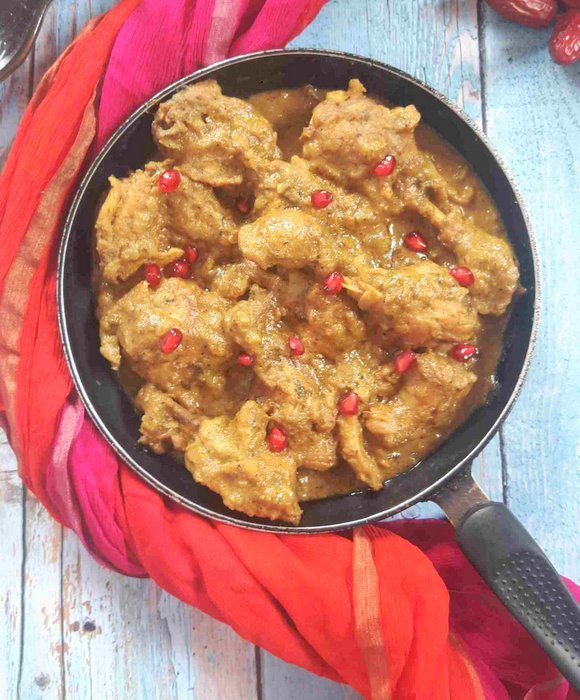 One of the gems of Mughlai Cuisine, this recipe is a keeper. This recipe of chicken is believed to be originated during the rule of 13th century warrior Genghis Khan. Apparently, he was very particular about his food and didn't like it too spicy. So, the khansamas (chefs) as they were called presented him with a dish specially made according to his liking. And hence named after him. Luscious reddish/ orangish gravy, succulent chicken and creamy-ness all are so inviting.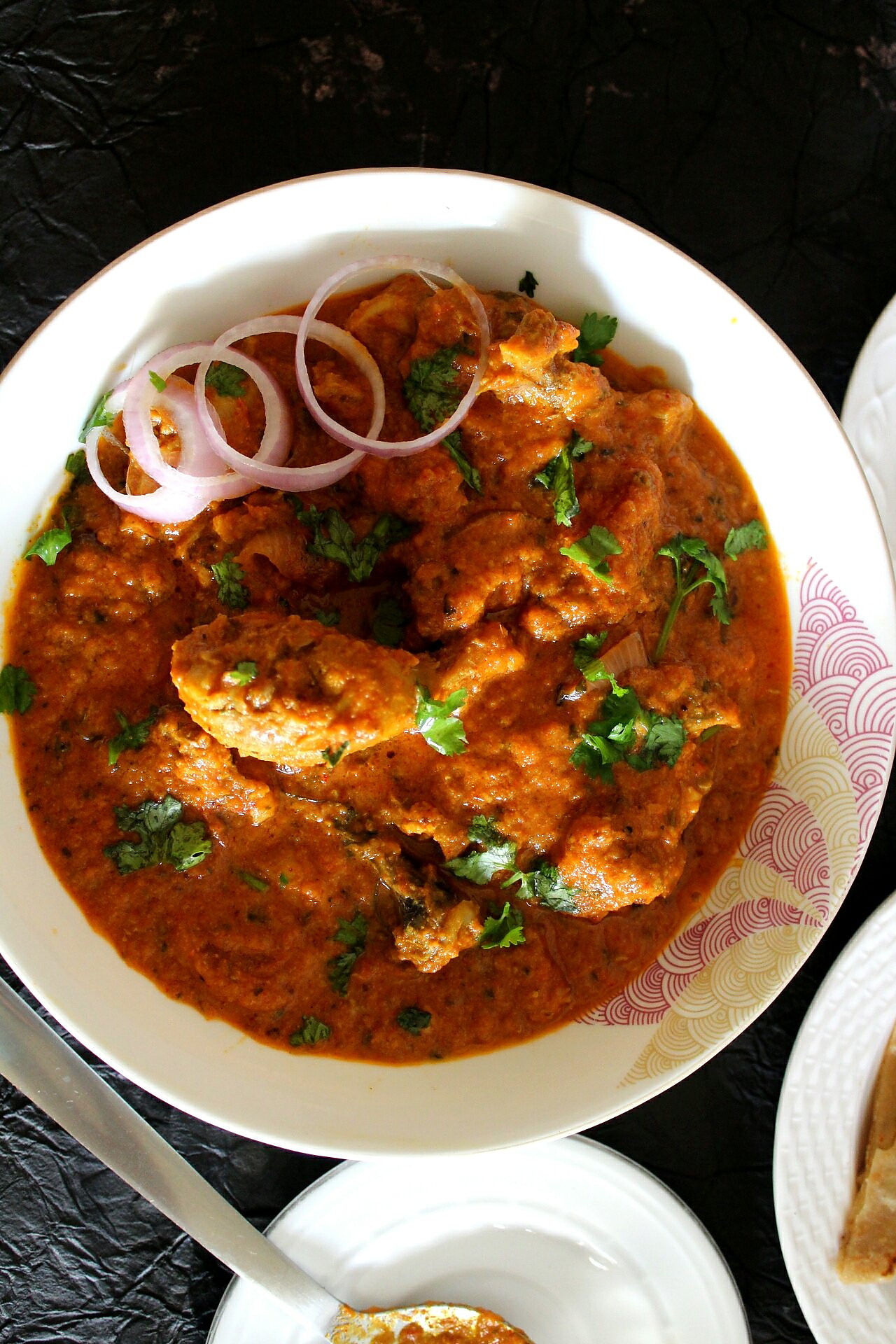 This Bharta which tastes heavenly is a dhaba style preparation where shredded chicken is cooked in spicy creamy gravy. Chicken Bharta is deliciously creamy in taste due to the use of mashed egg yolk, fresh cream and yogurt in it. This curry needs a boneless meat which should be soft also. This boneless chicken pieces in a creamy, onion and spice based gravy and garnished with strips of egg white and chopped coriander leaves.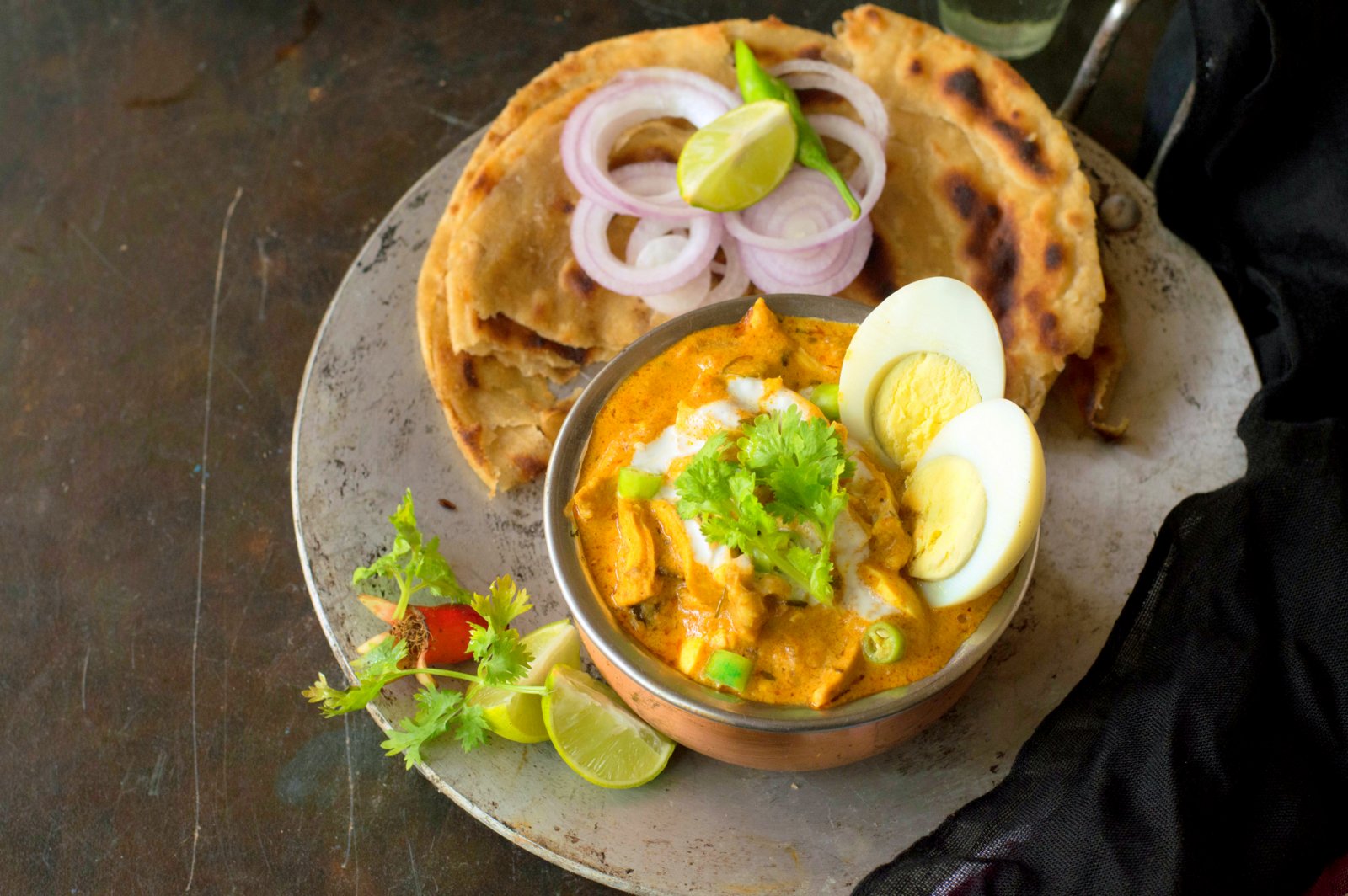 This Mangalorean chicken gravy is a delicious coconut and red chilli based curry from the coastal region of Mangalore. In Tulu language, Chicken is called Kori and Gassi is known as curry. This curry has a lovely blend of different fragrant spices, which is quite unique to Mangalore's cultural heritage. Mangalore cuisine is mostly influenced by Tulu speaking Bunts, the Kannada speaking Brahmins, Konkani speaking Catholics and Goud Saraswat Brahmins to name a few.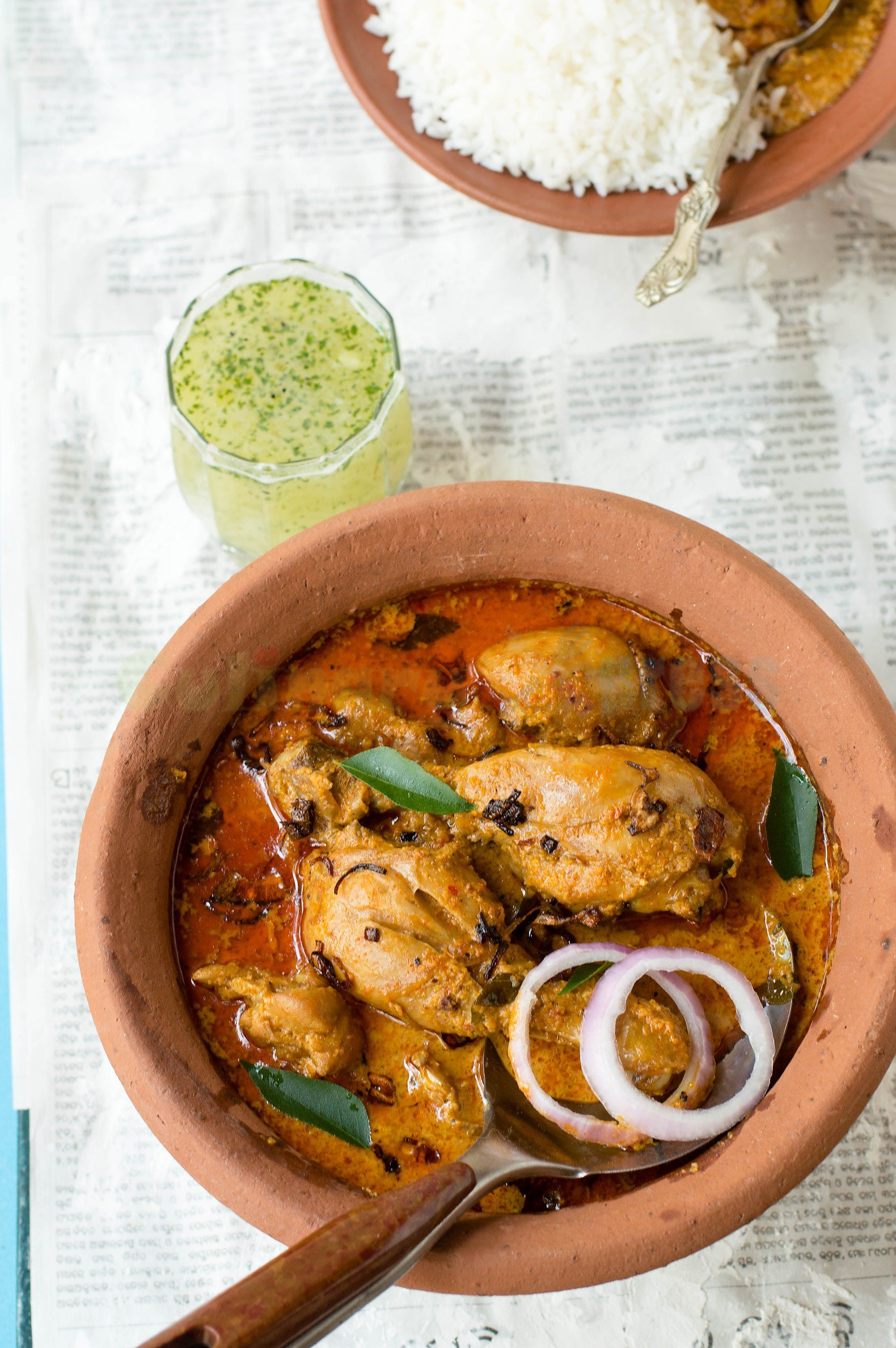 Dhania Murgh Makhani Recipe is a creamy Indian curry that is made with fresh coriander leaves in a thick spicy yogurt curry. All you need is some freshly bought coriander leaves that is ground with green chilies, ginger and garlic. The recipe can be made in one pot and is that simple and easy to make. The flavors blend well into the chicken and is a perfect side dish or a main course for your Sunday meal.