Kori Gassi Recipe - Mangalorean Chicken Curry
Kori Gassi Recipe is a Mangalorean Chicken Curry traditionally eaten with flattened crispy rotis made of rice flour called Kori Rotti. A Class made in every Mangalorean household, do try this recipe to serve at your next Sunday brunch at home.

Jyothi Rajesh
On

Thursday, 21 July 2016 00:51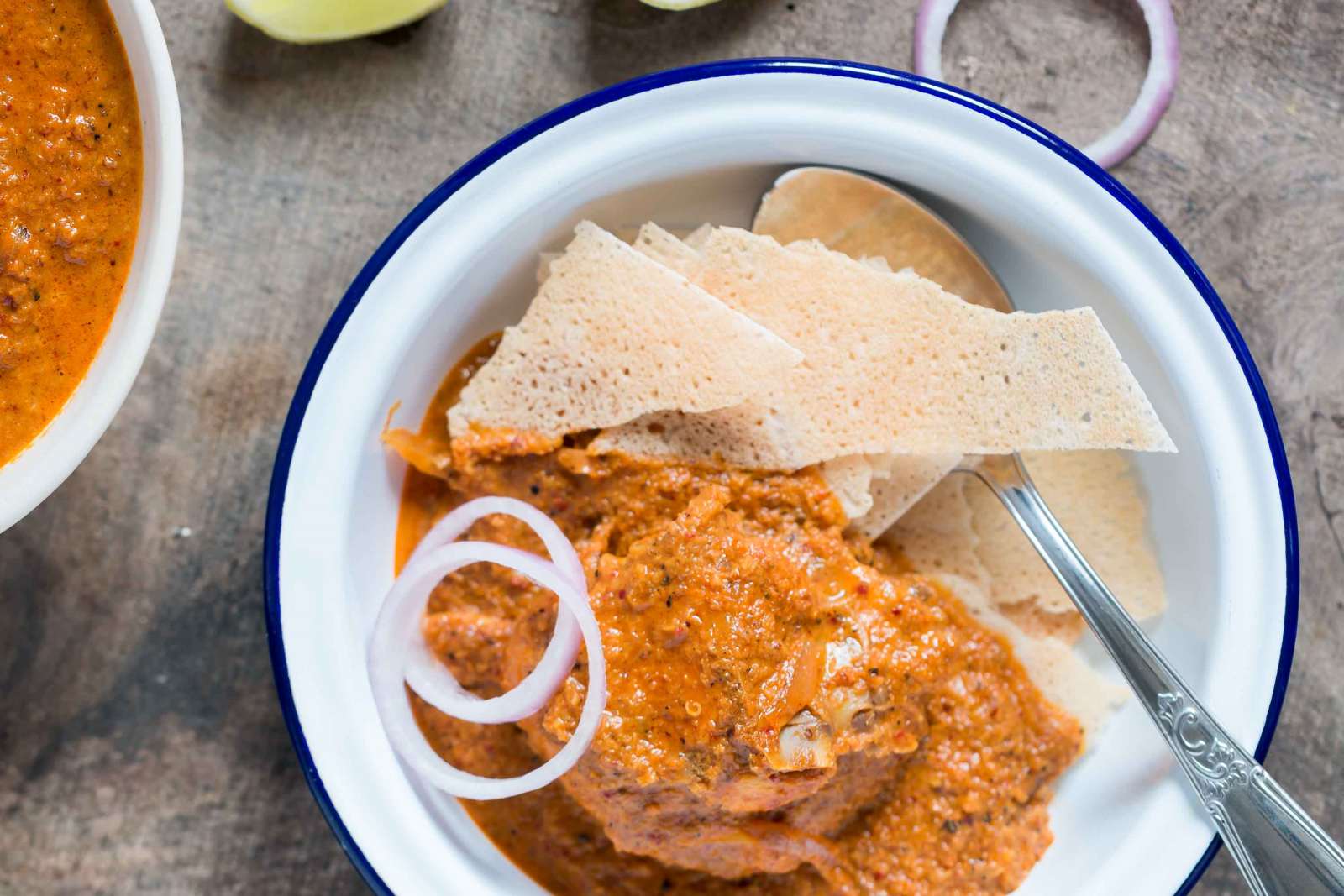 Kori gassi is a traditional Mangalorean Bunt's dish with a coconut based red curry. Here Kori means chicken and Gassi means curry.
Mangalore is a hot coastal region. People in Mangalore love their spices and the coconut. Most of their curries has a blend of wonderful spices and of course coconut in it. In Tulu language,
The gorgeous red color is from the dried red chilies we use in the curry. These red chilies called as Byadagi Menasinakai gives beautiful red color but is not spicy at all.Kori gassi is traditionally served with Kori Rotti – a traditional and unique rotti (crispy flatbread) made from rice flour. Kori rotti is available in any stores that sell Mangalore Special foods.
Serve Kori Gassi Recipe as a Sunday meal along with Kori Rotti or Mangalorean Neer Dosa Recipe, and Chicken Ghee Roast Recipe - Chicken Dry Roast Recipe by the side.
Have a look at other coastal specialties
Ingredients
Ingredients For Kori Gassi
500 grams

Chicken

, cut into pieces
1

Onions

, sliced thin
1 cup

Coconut milk

, thin
1/2 cup

Coconut milk

, thick
2

Cloves (Laung)

1

Bay leaf (tej patta)

1 inch

Cinnamon Stick (Dalchini)

Salt

, to taste
1 sprig

Curry leaves

2 tablespoons

Ghee

Ingredients For Masala
1

Onion

, chopped
10 cloves

Garlic

2 inch

Ginger

1 cup

Fresh coconut

, grated
1-1/2 tablespoon

Coriander (Dhania) Seeds

8

Dry red chillies

, or Kashmiri red chili variety
1-1/2 teaspoon

Cumin seeds (Jeera)

1/4 teaspoon

Methi Seeds (Fenugreek Seeds)

1-1/2 teaspoon

Whole Black Peppercorns

1/2 teaspoon

Turmeric powder (Haldi)

20 grams

Tamarind
How to make Kori Gassi Recipe - Mangalorean Chicken Curry
To start preparing this Mangalorean Kori Gassi recipe, wash the chicken pieces well. Add 1 teaspoon salt, mix well. Cover and let it sit for 15 minutes. Meanwhile, get prep with all the other ingredients.

In a Kadai/Pan add 1 teaspoon ghee. Roast coriander seeds, cumin seeds, dried red chilies, peppercorns one by one until fragrant. Once roasted remove from pan and set aside to cool.

Once all spices are roasted, into the same pan, add sliced onions, garlic, and ginger and roast until onions start to turn brown.

Now add fresh grated coconut tamarind ball, and continue to roast until coconut start to turn golden brown. Remove from pan and set it aside.

Once all the roasted spices and onion-coconut mix has cooled, add them all to a blender and blend into smooth paste by adding little water.

Now add remaining ghee and saute with the remaining slices till fragrant.dAd sliced onions and sauté for a minute. Add curry leaves, mix well.

Add the ground masala paste and cook until oil/ghee separates from the sides of the pan.

Add the chicken pieces and give it a good mix to ensure all chicken is coated uniformly with the masala. Cook for 5 minutes with constant stirring.

Now add thin coconut milk and salt to taste, bring it to boil Reduce flame to medium, cover and cook until chicken well done.

Once chicken is cooked well, add thick coconut milk, reduce to simmer. Wait for a minute or two and turn off the flame. Do not let the curry come to boil again, once you add thick coconut milk, if you boil it the milk will curdle.

Break some Kori rotti into a plate. Pour generous amount Kori Gassi (chicken curry) with some chicken pieces over the rotti. Let it soak for 5 to 7 minutes. Enjoy the soggy pieces of Kori rotti with the Kori Gassi like the way it is eaten traditionally!

Serve Kori Gassi Recipe as a Sunday meal along with Kori Rotti or Mangalorean Neer Dosa Recipe, and Chicken Ghee Roast Recipe - Chicken Dry Roast Recipe by the side.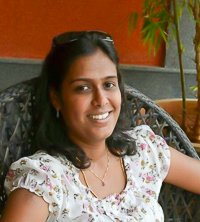 Jyothi Rajesh is an engineer by profession. Food and any thing related to food is her passion. She loves to cook, style and photograph food. She spends half of my week teaching Robotics to children and the rest of my week she get lost in cooking and photography. She cook for two reasons. First, cooking is, in all honesty, a way to show that she cares about people. It gives her great pleasure to make something that someone enjoys! Second, "I love the quest … the quest for great ingredient combinations, for unexpected flavors, for those "wow" recipes."