Imagine looking at the luscious looking chicken barbequed to perfection sitting on a plate waiting for you to bite into. Smokey outer layer cooked just enough to emanate that slightly burnt taste with a tiny bit of coarse and jagged texture on the outside and tender meat within will leave you wanting for another piece. That every layer you can separate and put it in, to find the juices sinking into your taste buds and the fiery spices that it is smothered in. There are also recipes of grilled chicken with milder spices, to serve to the native preference as well, like Lemon Grilled Chicken Recipe.
Most of the grilled chicken recipes that have chunkier parts like wings, legs, or breasts make into the main course meal, whereas bite sized and smaller pieces of chicken when grilled, fall into appetizers and sides, as in salads, or skewers. All of the grilled chicken recipes can be had alone with dips or smothered with more sauces. The main course grilled chicken recipes can be paired along with a carb rich staple foods like mildly spiced potatoes, sweet potatoes, rice, couscous or even with millets.
When you decide your next house party, do not forget to include a deliciously grilled chicken recipes for all meat lovers in your list of guests. You may keep the appetizers ready and made ahead of time for house parties but for cocktail parties, you can grill the chicken while the conversation is on too. You do need to keep the ingredients ready and rolling for the recipes that you have decided on. Also prep the meat and keep ready when you have your buddies and relatives that you count on, for dinner. While the guests enjoy cocktails and mocktails, chicken can cook, isn't it?
Here are a few handpicked recipes of grilled chicken that you can make for your next house party or a weekend meal with family.
1.Lemon Grilled Chicken Recipe
A one dish meal that contains lemon flavoured grilled chicken with mashed sweet potato and sauteed veggies by the side. Here, the chicken is marinated well in lemon dressing along with dried oregano and thyme and then once marinated well, chicken is grilled to perfection on a stove top grill. You may use a barbeque grill too. Served along with a glass of mocktail or Pomegranate Mint Cocktail Recipe, the idea itself sounds indulging and divine for a weekend.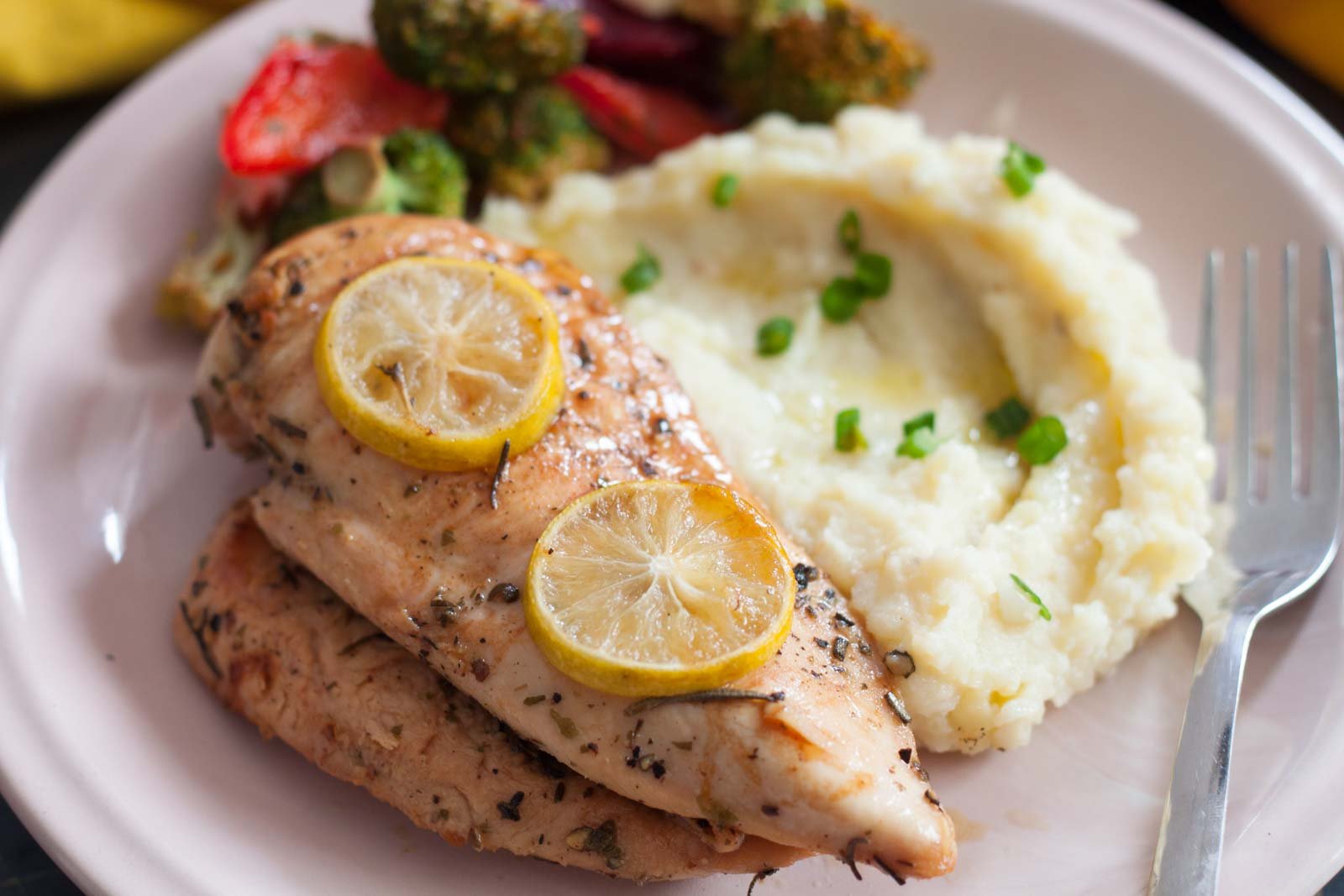 2.Grilled Chicken Wings Recipe
The chicken wings are tossed in with spicy and sweet sauce which succulent and juicy. The spiciness of the chicken will make you drool over its taste. Serve Grilled Chicken Wings as an appetizer, along with Mexican Chilli & Cheesy Bean Dip Recipe (Refried Bean Dip Recipe) and a Chickpea Orange Salad Recipe with Sun Dried Tomatoes.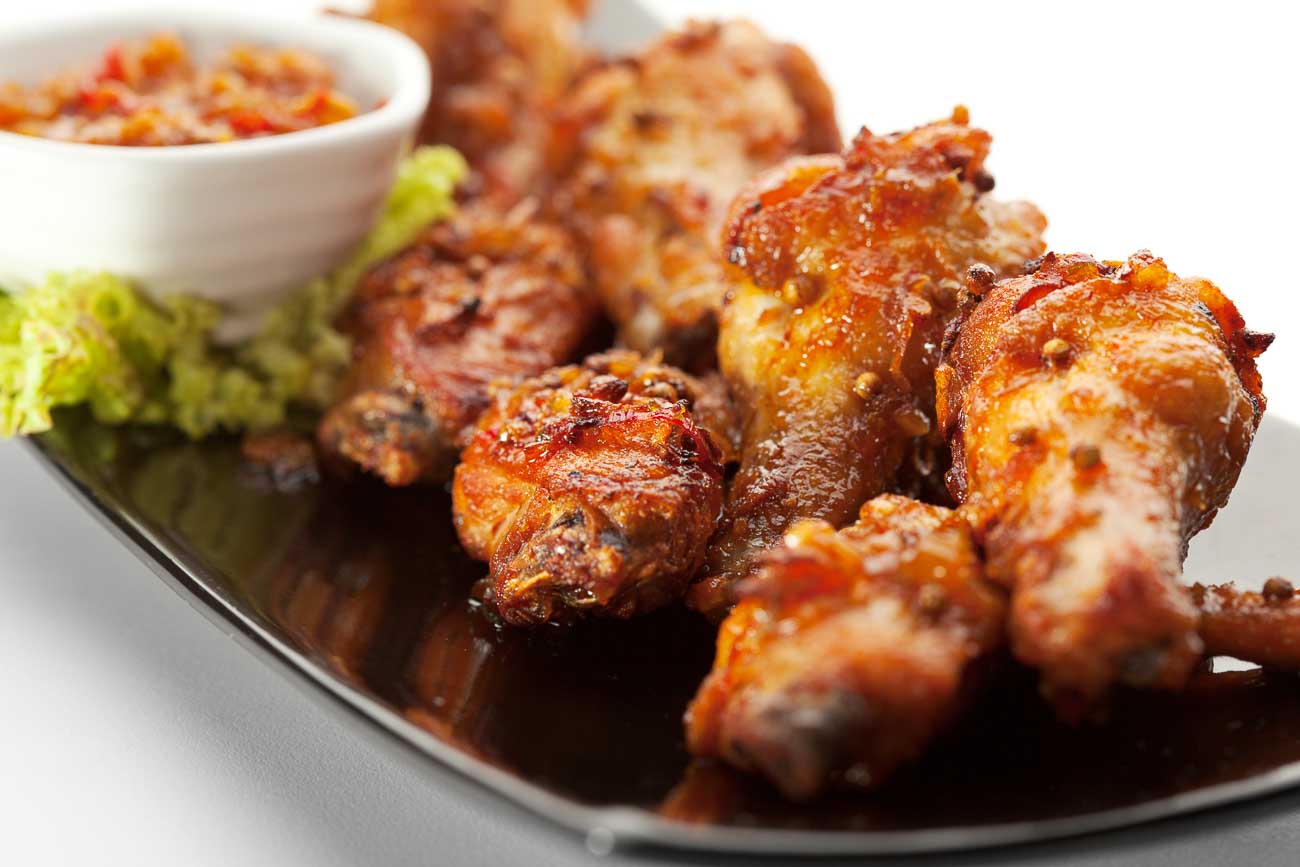 3.Stove Top Grilled And Smoked Tandoori Chicken Recipe
Chicken thigh, marinated and grilled on stove top gives an amazingly rustic aroma and flavour when we apply a simple technique and smoke the dish to get the authentic charcoal effect. Best goes with some Indian Pulao like Peas Pulao and a flavoured yogurt dip like tzatziki as accompaniment, along with sliced onion rings.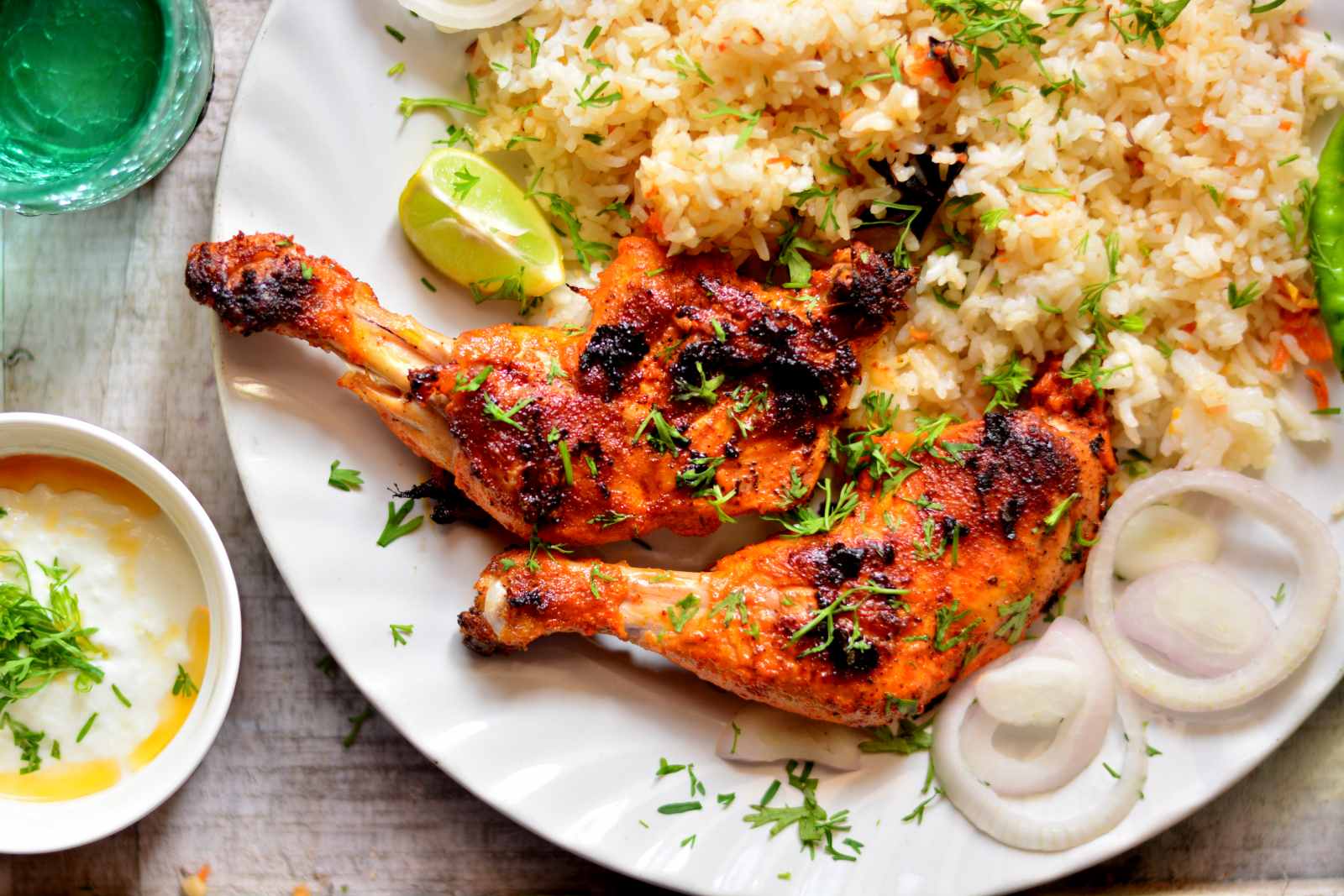 4.Pan Grilled Balsamic Chicken Breast And Mushrooms Recipe
These are balsamic glazed chicken marinated for a short time and grilled in butter and olive oil. The perfect balance of butter and the marinated chicken breast to put on the grill then wait until charred golden brown. This recipe gets done in about half an hour and makes a complete meal in itself. You can serve Pan Grilled Balsamic Chicken Breast And Mushrooms Recipe as a dinner along with Roasted Mushroom Zucchini Salad Recipe and Delicious Herbed Hasselback Potatoes Recipe.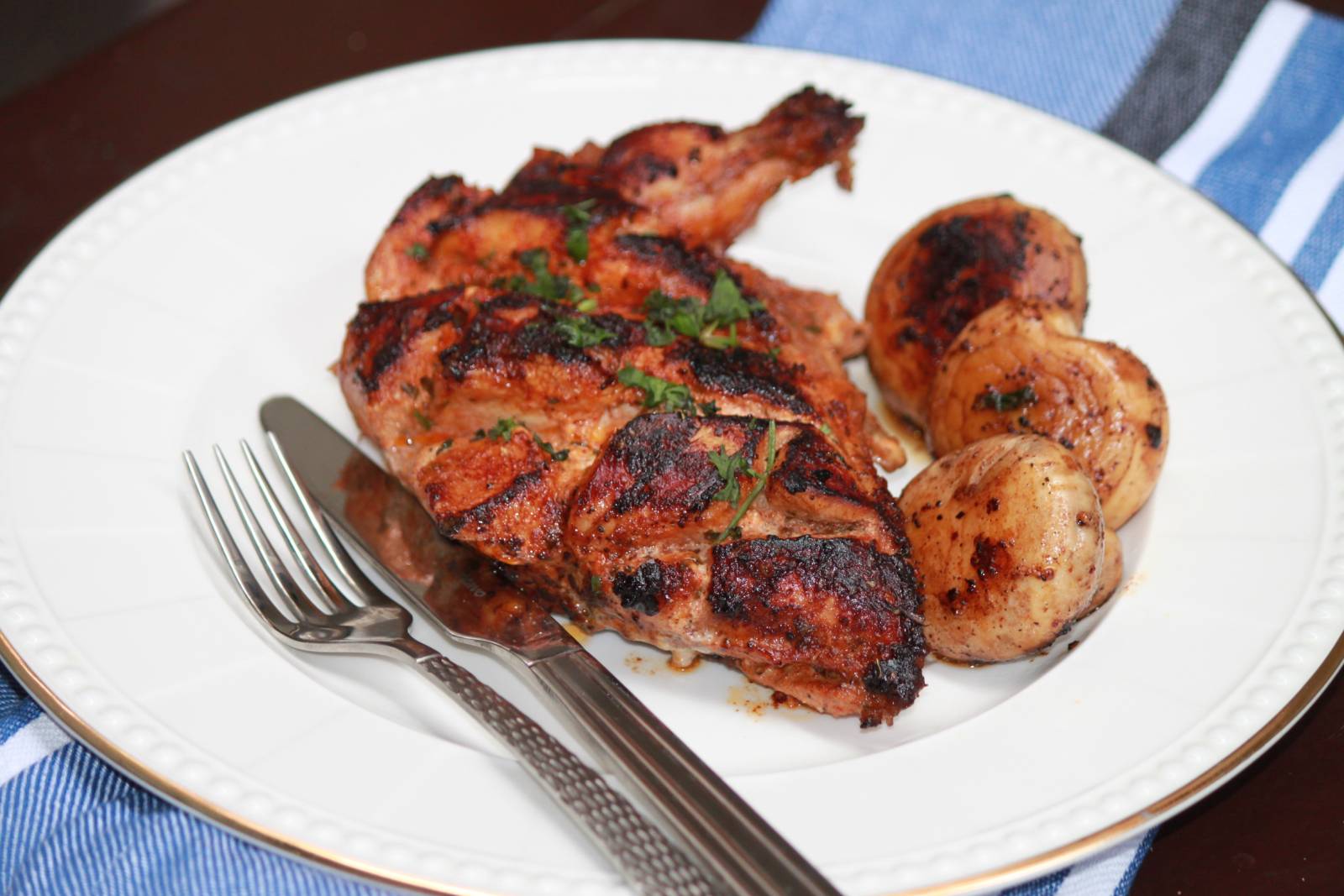 5.Mediterranean Dajaj Mechwi Recipe
Dajaj Mechwi Recipe is Mediterranean grilled chicken which has wonderful spice blend in it. With grilled chicken with wonderful spices in it, Dajaj Mechwi Recipe makes it a perfect lunch accompaniment along with some crusty bread, Ratatouille with Grilled Cottage Cheese Steak and salad.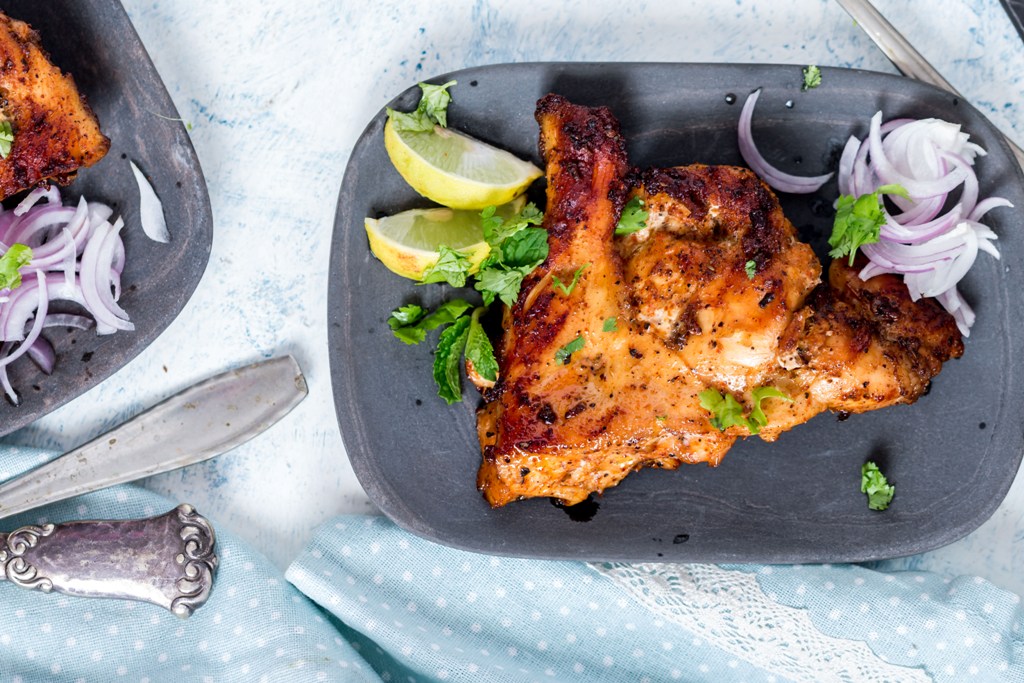 6.Lebanese Style Shish Tawook Recipe (Grilled Chicken Skewers Recipe)
These are the chicken skewers that is marinated overnight which is very simple to make with a lot of flavours in it. Serve Shish Tawook Recipe with Whole Wheat Pita Bread and Tzatziki Dip.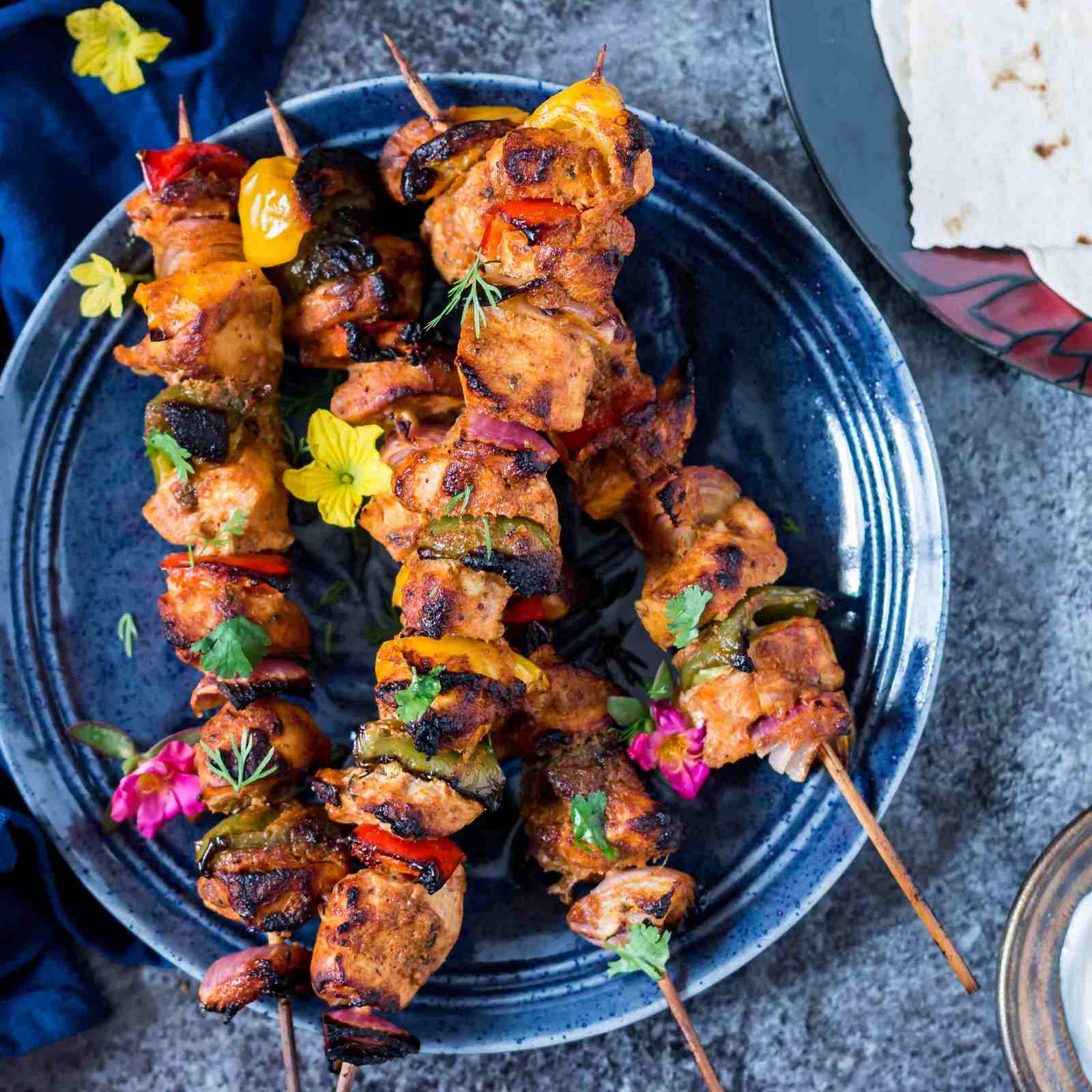 7.Paprika Chicken Skewers Recipe
Paprika Chicken Skewers is a marinated chicken recipe paprika powder and crushed garlic and skewed. The spiciness of paprika and strong flavor of freshly crushed garlic gives a nice aroma and taste to the chicken. Serve this spicy chicken with ranch or Spicy Marinara Sauce Recipe on the sides and you can also pair it up with few vegetable appetizers like Paneer Satay Recipe (Healthy Vegetarian Appetizer).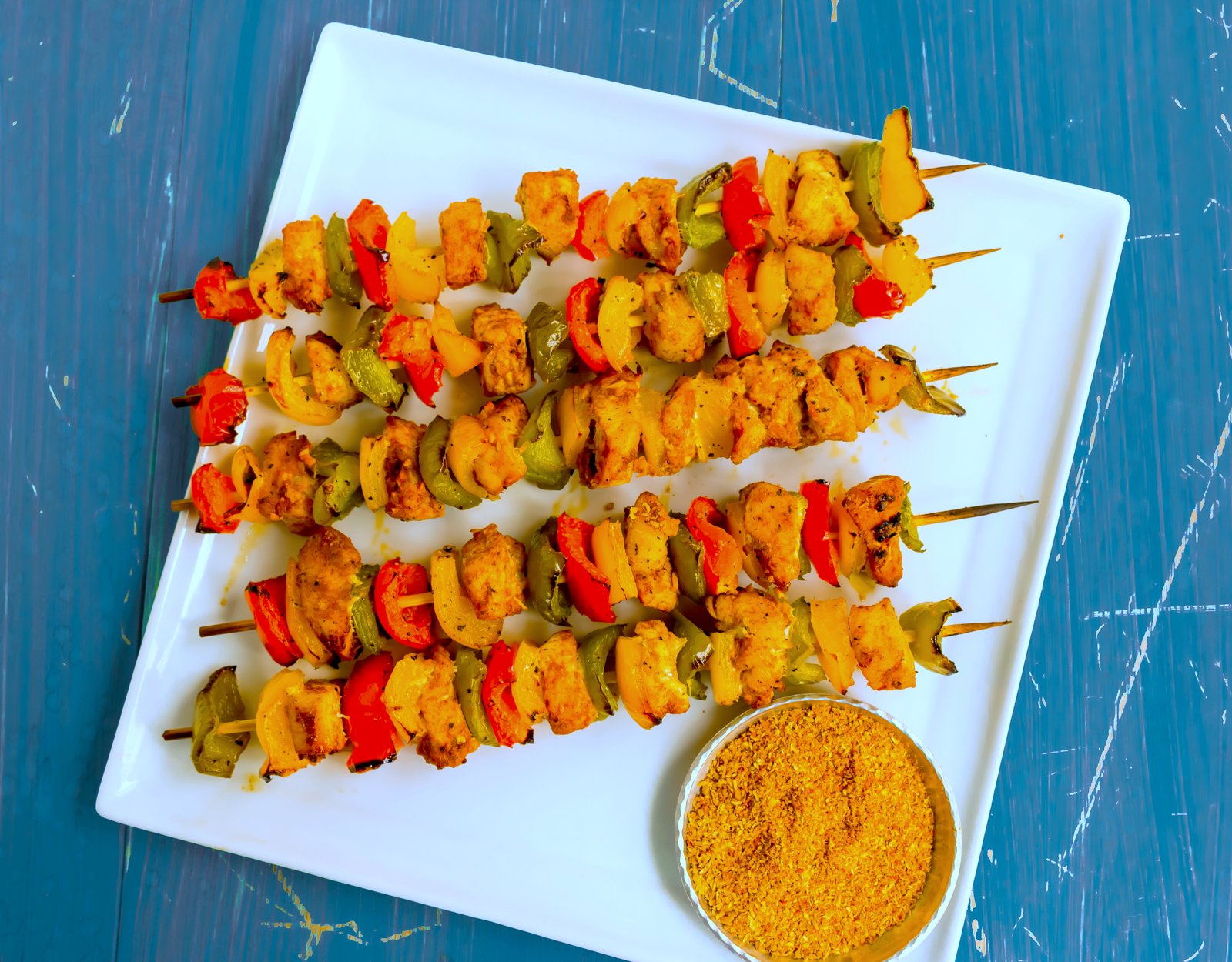 8.Grilled Chicken Salad Recipe
Grilled Chicken Salad is a delicious and easy recipe which is filled with necessary nutrients, and is light on grease or oil. For those looking for a healthy & light dinner option can definitely give this grilled chicken salad a try! You can serve Grilled Chicken Salad on its own or with The best spicy Spaghetti Bolognese.