In Indian kitchens, there are a few handfuls of pre-prepared recipes that we tend to keep a stock of. Like pickles, podi, papad, chutneys, and pre-mix of spice powders, few recipes come in handy when you are in immediate need. More required when the meal plates that you prepare falls short of accompaniments and condiments, recipes like papad can also come in handy to create recipes.
In olden days, summers used to be a host of activities, partly because of long days and partly because of kids holidays, kids would need all the more snacks that elders can provide to match up with their holiday energy. Sun dried snacks were the great option to keep kids entertained and also store the papads, sun-fermented pickles, fryums and more stocked up for the whole year. Now a days, we still look forward to those recipes yearlong and stock it, either prepared at home, or that are store bought. What if we told you that Papads, can be made into flavourful recipes as well, instead of just serving them alongside meals.
Crunch of papad in the chaat recipes like Roasted Papad Chaat, Papad Nachos With Salsa, Masala Khichia makes your taste buds experience the roasted flavour along with a grunge is a savoury treat to relish. When the same papad is used in recipes like sabzis, it becomes soggy yes, but the flavour of the fried or roasted papad added to the recipe steps up the appeal of the sabzis. Also, recipes made with papad are usually some of the quickest to prepare dishes and hence comes in handy when you run out of fresh grocery on a rainy day or you have unexpected guests visiting you during lunch or dinner.
These recipes with papad are a blessing for people who predominantly have busy schedules and changing plans. Since the papad is usually prepared with lentils or rice flour, they are a healthier addition to the recipes as well, unless deep fried and improperly drained of excess oil.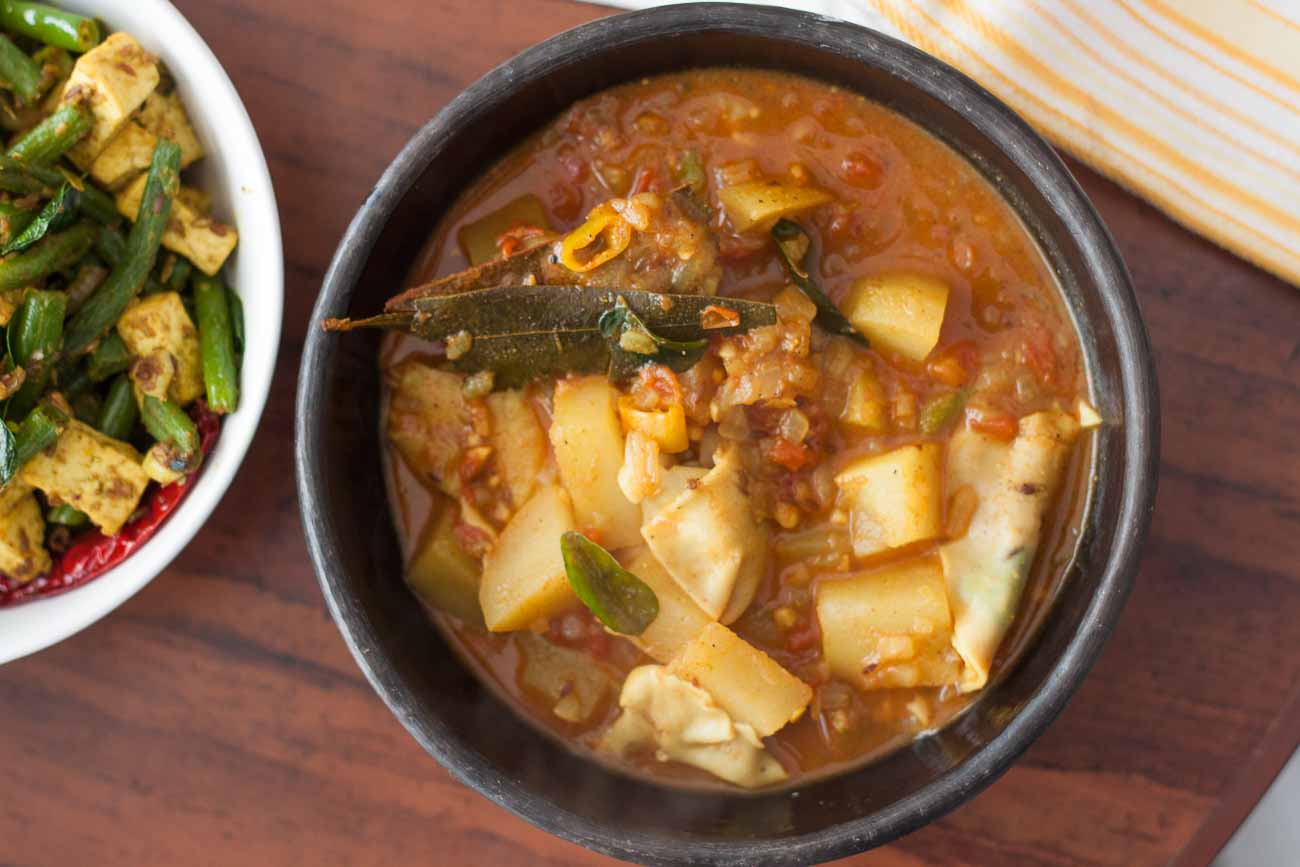 Papad er Dalna is a Bengali recipe that is prepared specially during Durga Puja. It provides the "pujo pujo aroma " (the essence of Durga Puja). This recipe is quick and easy for the days you are too lazy to cook up an extravagant meal. Here fried papad is cooked with potatoes, tomato puree tempered with whole spices and basic spice powders. This can be paired with Phulkas and steamed rice.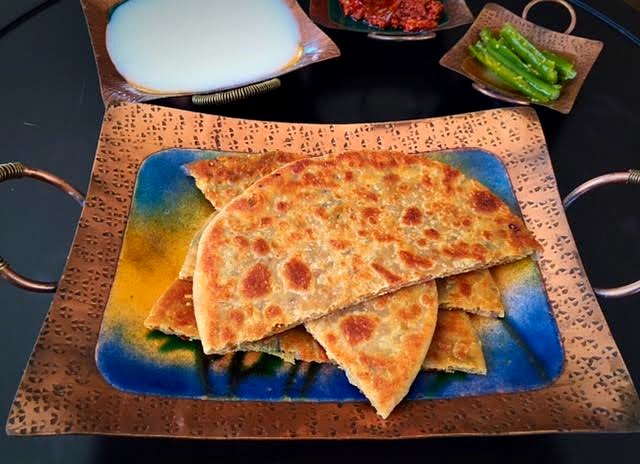 Papad can be prepared in various ways, fried or roasted or one can even cook a sabzi using these delicious papads. This is a great recipe of parathas made with papad filling, along with onions, coriander, red chilli powder, garam masala powder, chaat masala, and salt along with papads. This recipe can be paired with Dhaniya Pudina Chutney and Lauki Raita.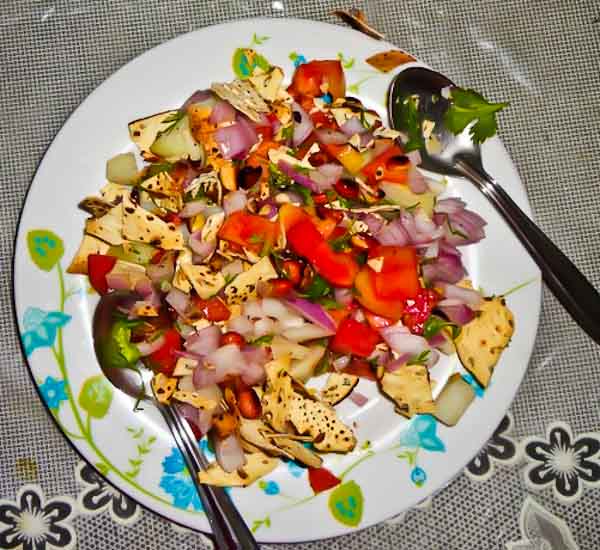 Roasted papad chaat is a combo of roasted papad, with roasted ingredients like peanuts, and cashews. Then this mixture is combined with boiled and cubed potatoes, tomatoes, onions, and spice powders like chaat masala and tossed with lemon juice. You can put this together when you have guests at home during evenings.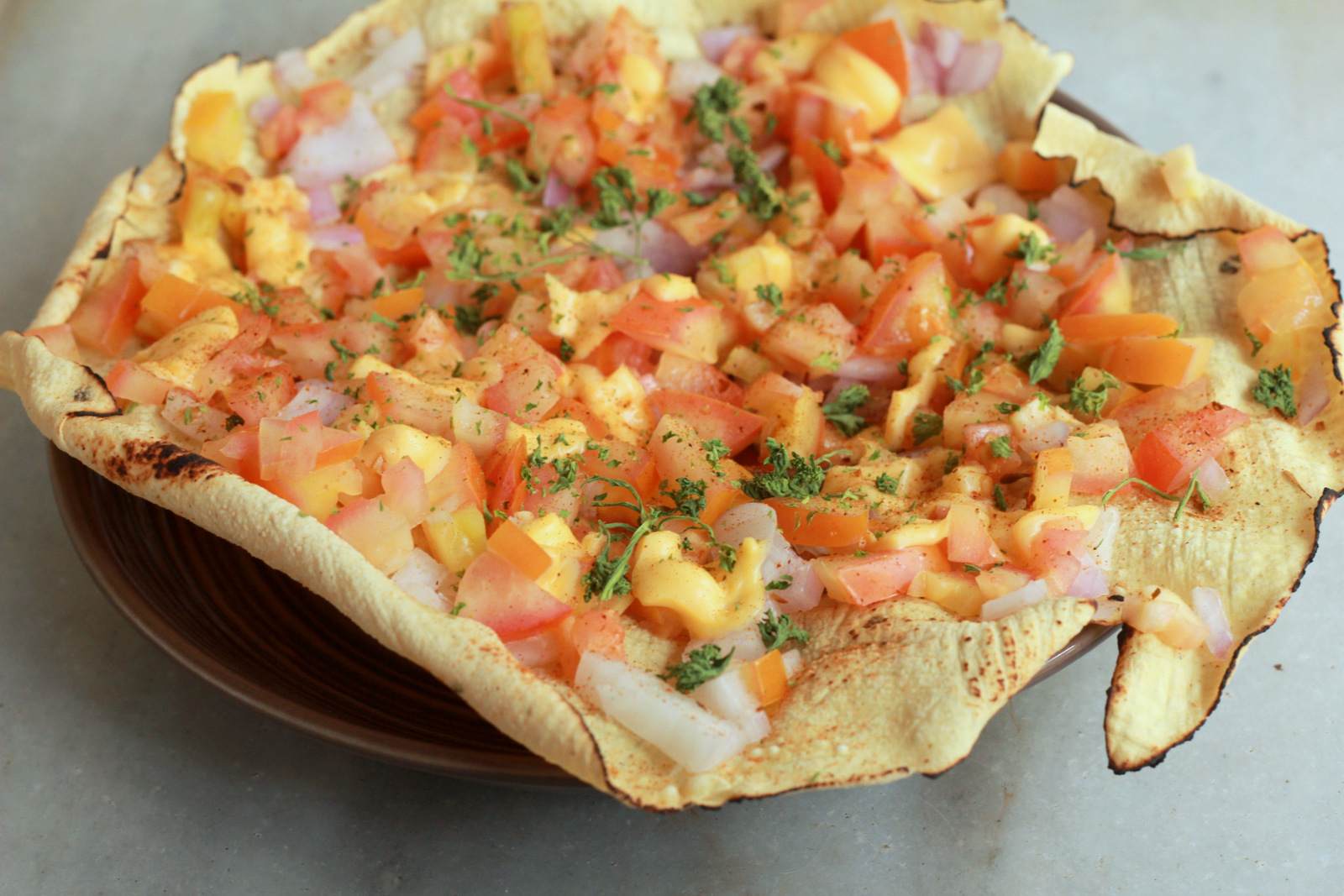 Papad Nachos with Salsa is a fun fusion recipe, where the Indian Papad meets the Mexican Salsa. Roasted Papad is topped with a spicy tangy Mexican Salsa and cheddar cheese, grilled just till the Cheese melts. The Papad Nachos need to be served immediately, to avoid them from getting soggy.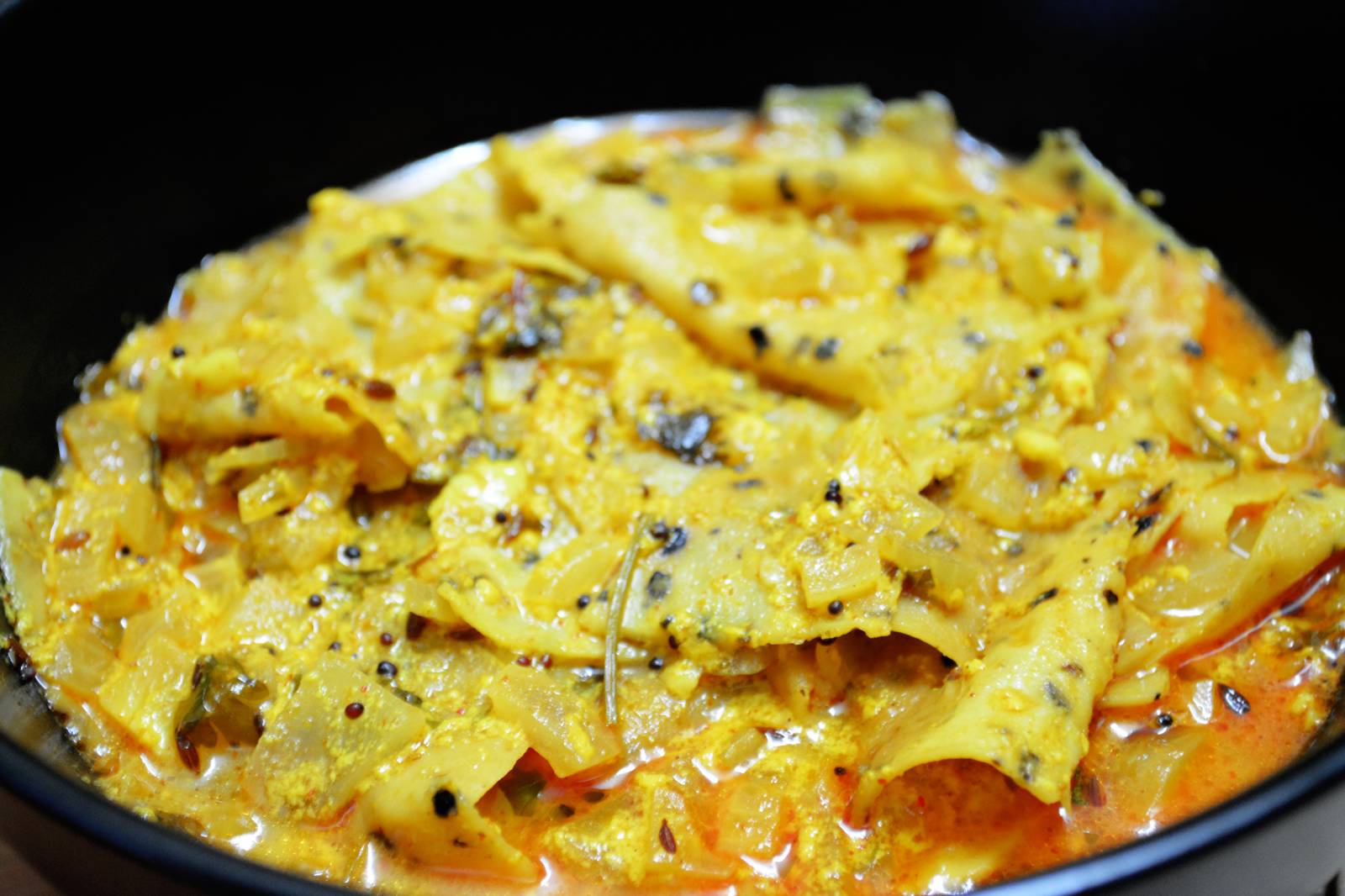 Papad Ki Sabzi is very cooked in almost every household of Rajasthan. There are days when you don't have vegetables in your house, then you can prepare this Papad Ki Sabzi. It is made in different ways, but here in this recipe, we have used curd to prepare the sabzi, as it makes the dish even more flavourful, with other spices like hing, ginger garlic paste, and other basic ingredients.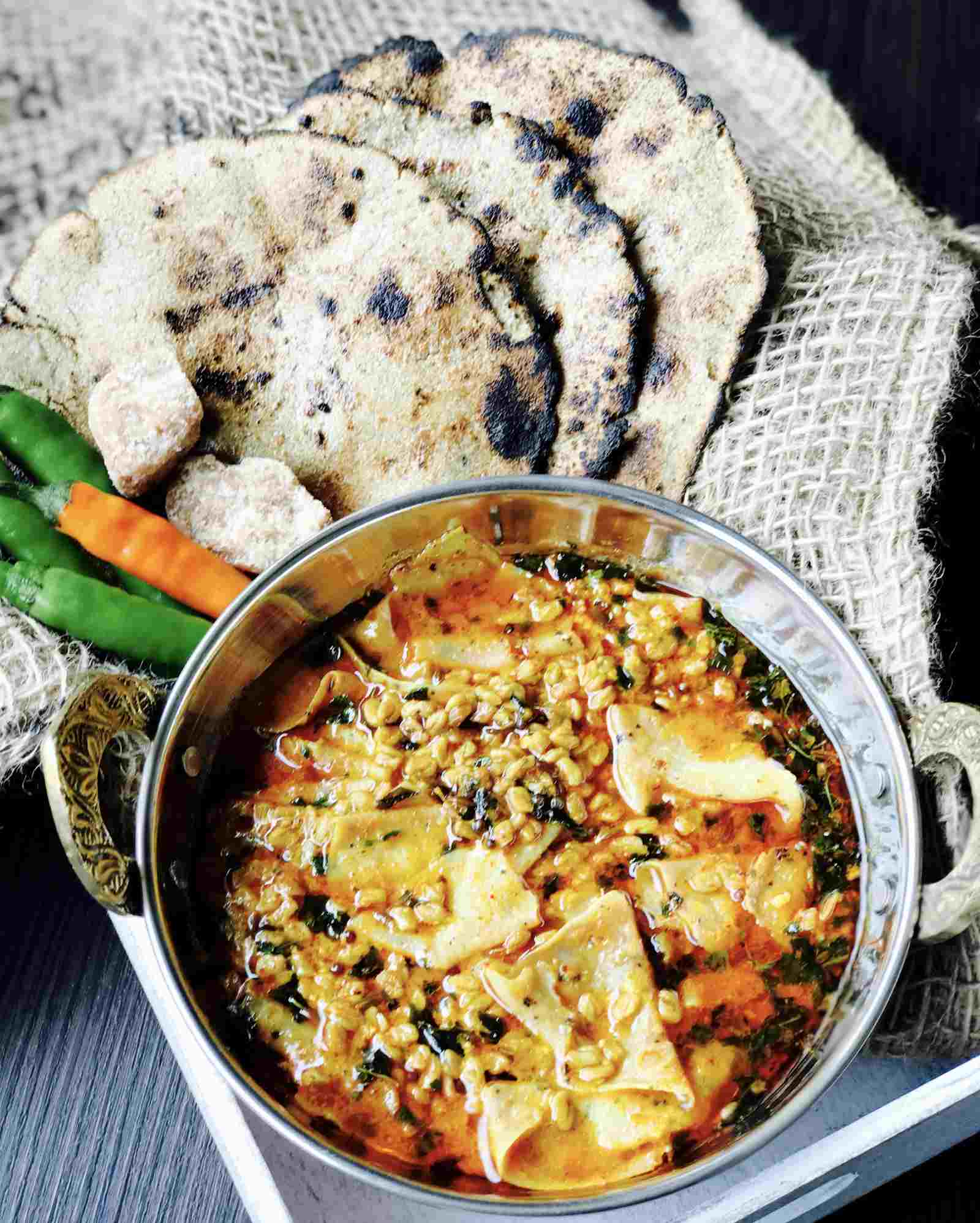 Rajasthani Dana Methi & Papad Ka Saag Recipe is a traditional recipe that is made often in most Rajasthani and Gujarati kitchens. Methi seeds are a way to naturally detox body, fills in with micro nutrients and powerful phyto- nutrients. Make this tasty side dish recipe to serve Rajasthani Dana Methi & Papad Ka Saag Recipe with Bajri Ki Roti or Missi Roti alongside raita.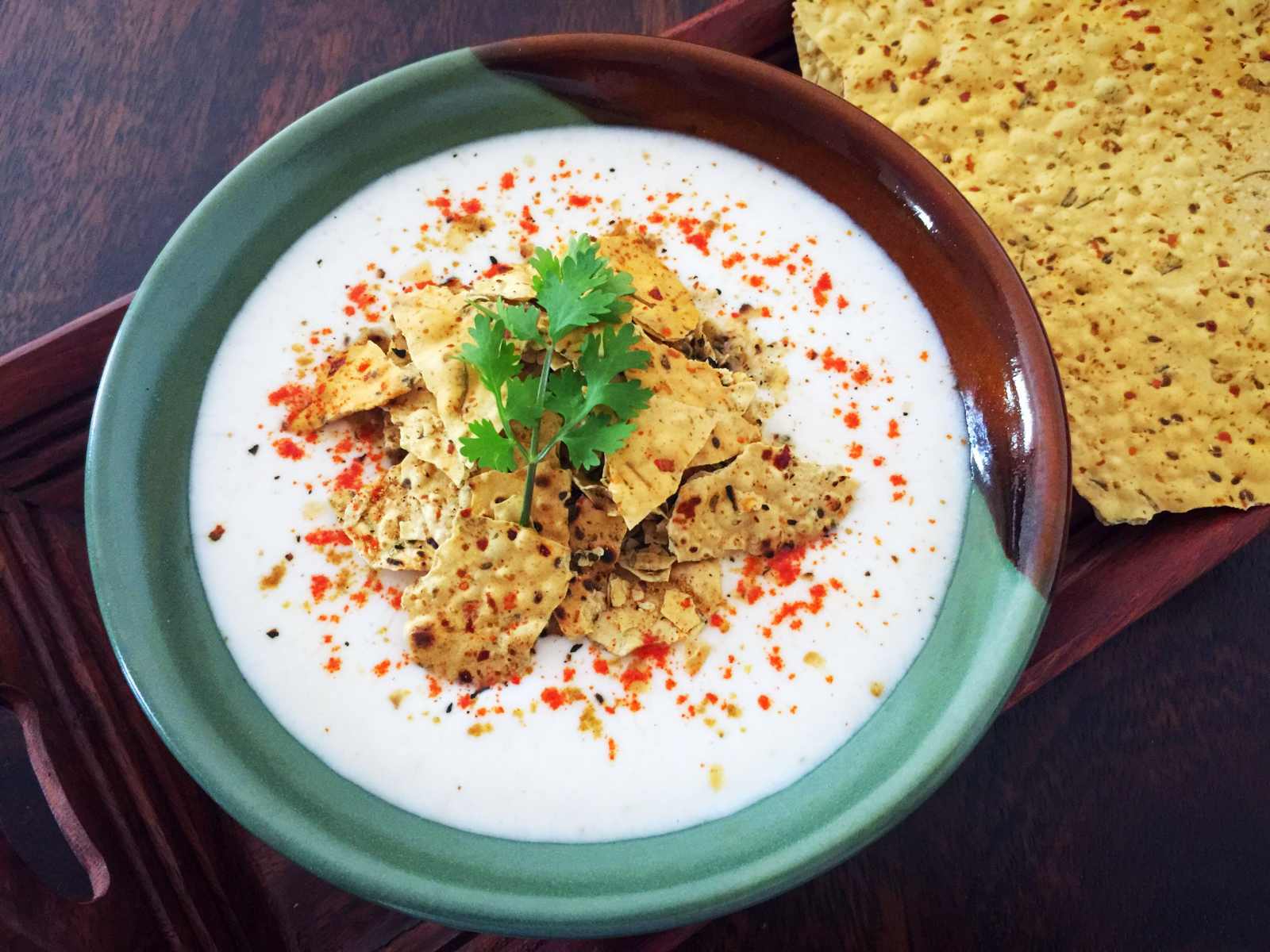 Papad Raita Recipe is unique and very different from the other raita recipes. It's simple and easy to make with very few easily available ingredients from the pantry. Use the spicy or the pepper papad for this recipe to make the dish interesting. Serve the Papad Raita along with Chana Pulao or any other Pulao for a simple weeknight dinner.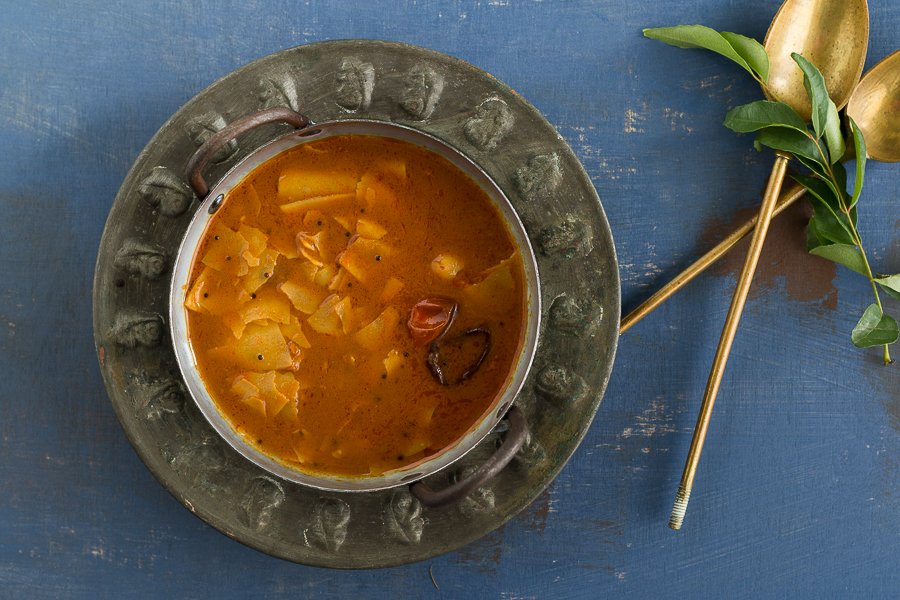 Papads in Tamarind Gravy is an easy curry which can be prepared when you run out of vegetables yet require some spicy curry for your white rice. This curry is prepared similarly to the regular vatha kuzhambu with papads. Papads are roasted in oil and then cooked with tamarind based curry and spices. This simple curry tastes delicious with white rice and adds a spoonful of gingelly oil to make it better. Prepare Appalam Vathal Kuzhambu and serve it with Steamed Rice, Corn and Onion Raita and Elai Vadam for an easy delicious lunch.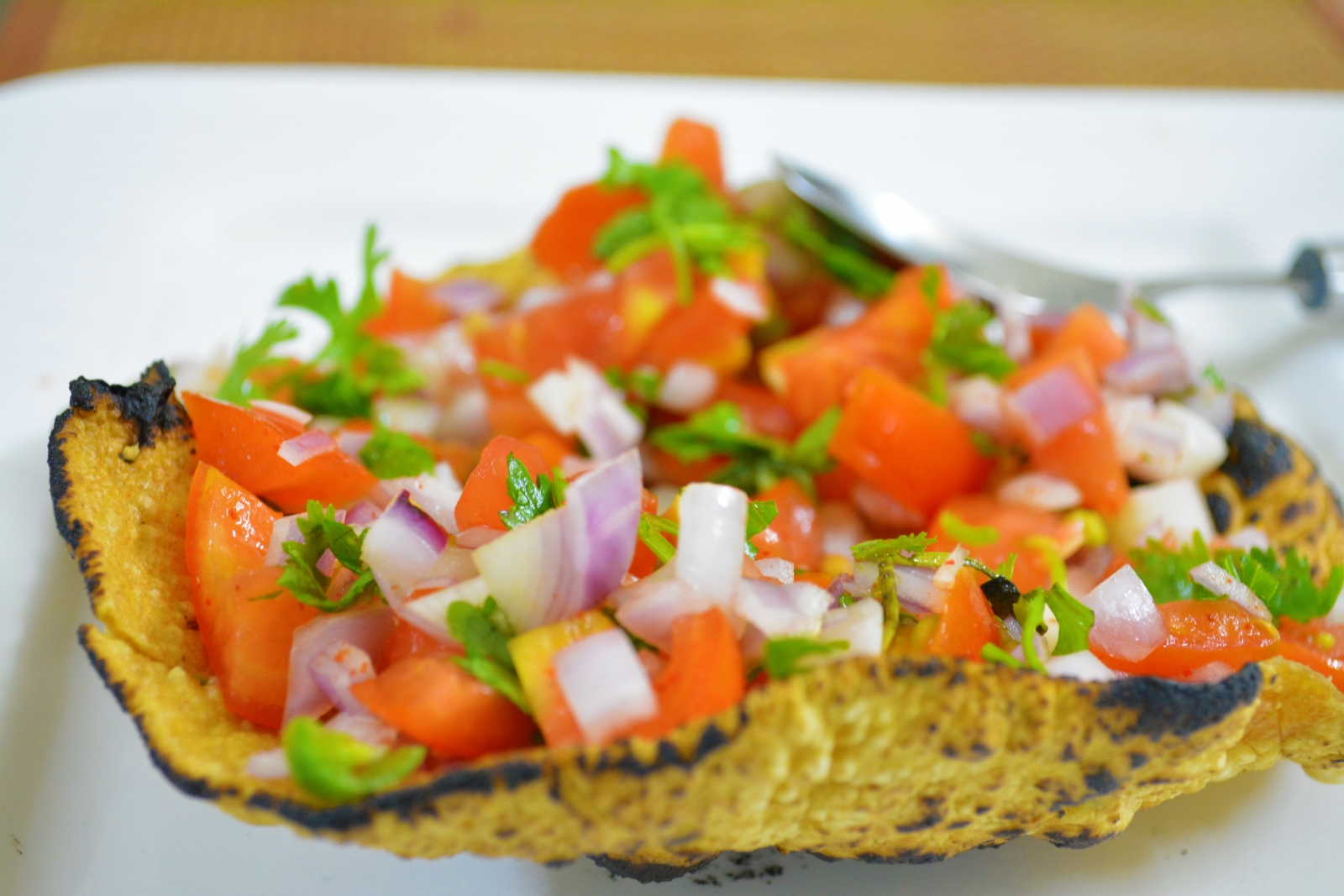 Masala Khichia is a very popular dish on road side dhabas and Rajasthani households. It is very filling and easy to make. In this recipe, vegetable masala is put on the corn flour papad and then garnished it with fresh coriander.
Serve Spicy Masala Khichia along with Panchmel Dal and Khooba Roti for as perfect Rajasthani meal.