Have a crispy dosa with a freshly ground chutney by the side and a hot spicy kurma to go along with it this week for your breakfast. At Archana's kitchen we have reviewed the flavours of Andhra and created a delicious breakfast. On a day to day basis it is hard to decide on how to make your breakfast healthy and filling. Here we have come up with a Breakfast meal plate that will provide you with complete nutrition packed diet. This will help you to decide and prepare your everyday breakfast without any hassle.
In Today's breakfast plate we have made a crispy crepe smeared with red chilli chutney and powdered garlic roasted chickpea flour. Thus it gets the name "Erra Kaaram Dosa". All you need is to keep a dosa batter ready the previous day and you will end up in a delicious breakfast. The dosa is accompanied by a Potato Kurma and a spicy Kandi Pachadi by the side to have different texture and flavour while eating.
The Plate consist of :
1. Andhra Style Erra Kaaram Dosa Recipe (Spicy Red Chilli Chutney Dosa Recipe)
Crispy dosa smeared with red chilli chutney and sprinkled with garlic flavoured roasted gram that makes the perfect morning breakfast.
If you are looking for more Dosa recipes here are some: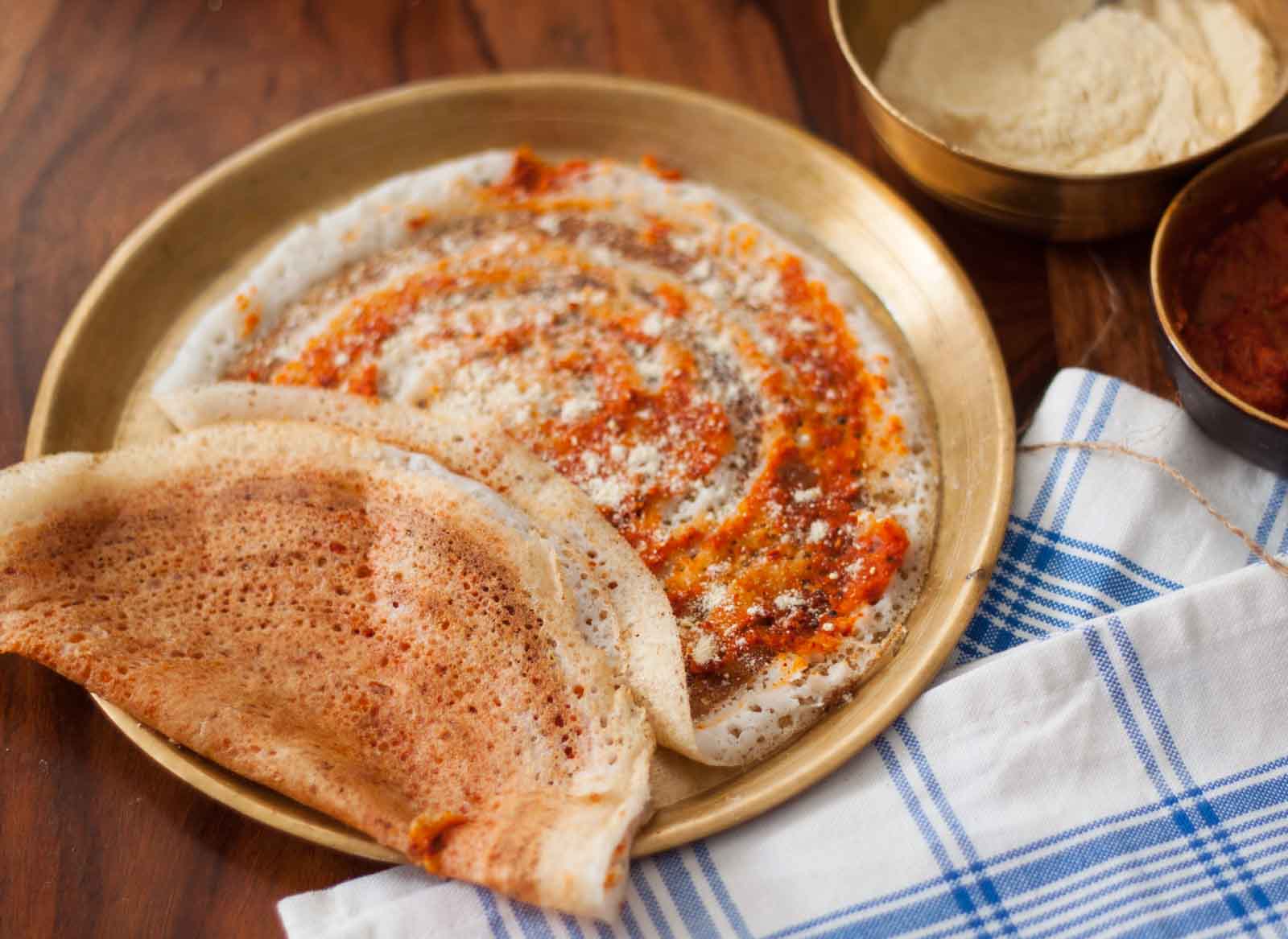 2. Andhra Style Kandi Pachadi Recipe (Masoor Dal Chutney Recipe)
The chutney is made from roasted masoor dal, urad dal and dry red chillies and ground along with roasted gram and tamarind to make a coarse chutney. Then the chutney is tempered with mustard seeds and curry leaves.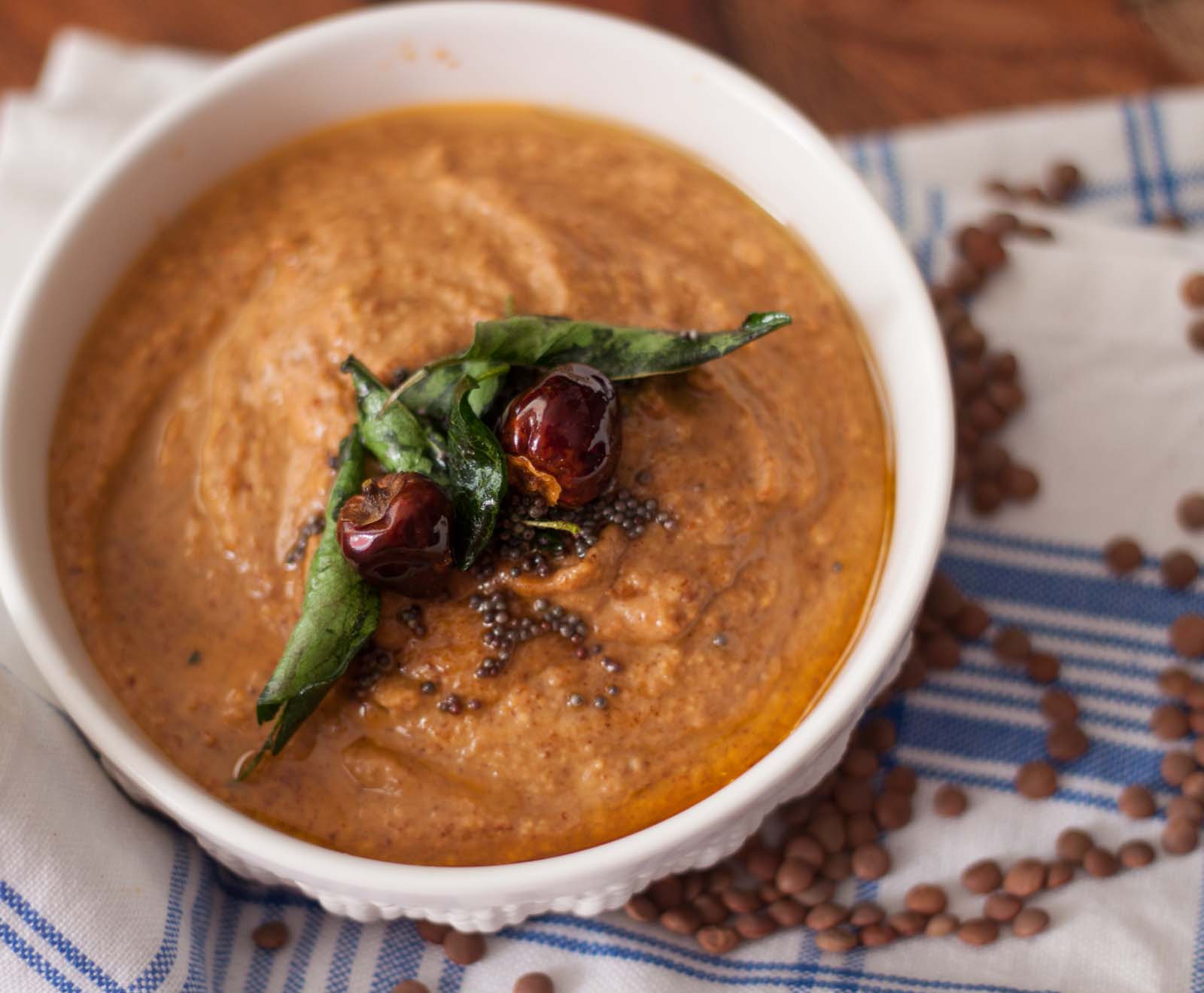 3. Andhra Style Potato Korma Recipe
The whole spice used are stone flower, star anise, cinnamon and cardamom. The potato is cooked in coconut and poppy seeds based gravy and simmered till the flavors are developed.