Ghee Roast Dosa Recipe - Crispy Paper Dosa Recipe
The Ghee Roast Dosa Recipe is a classic South Indian Breakfast Tiffin that is made with fresh homemade idli dosa batter and then made into a thin paper dosa. Serve the Ghee Roast Dosa along with Coconut Chutney and Vengaya Sambar for a delicious breakfast or a weeknight dinner.

Archana Doshi
On

Tuesday, 25 December 2007 22:10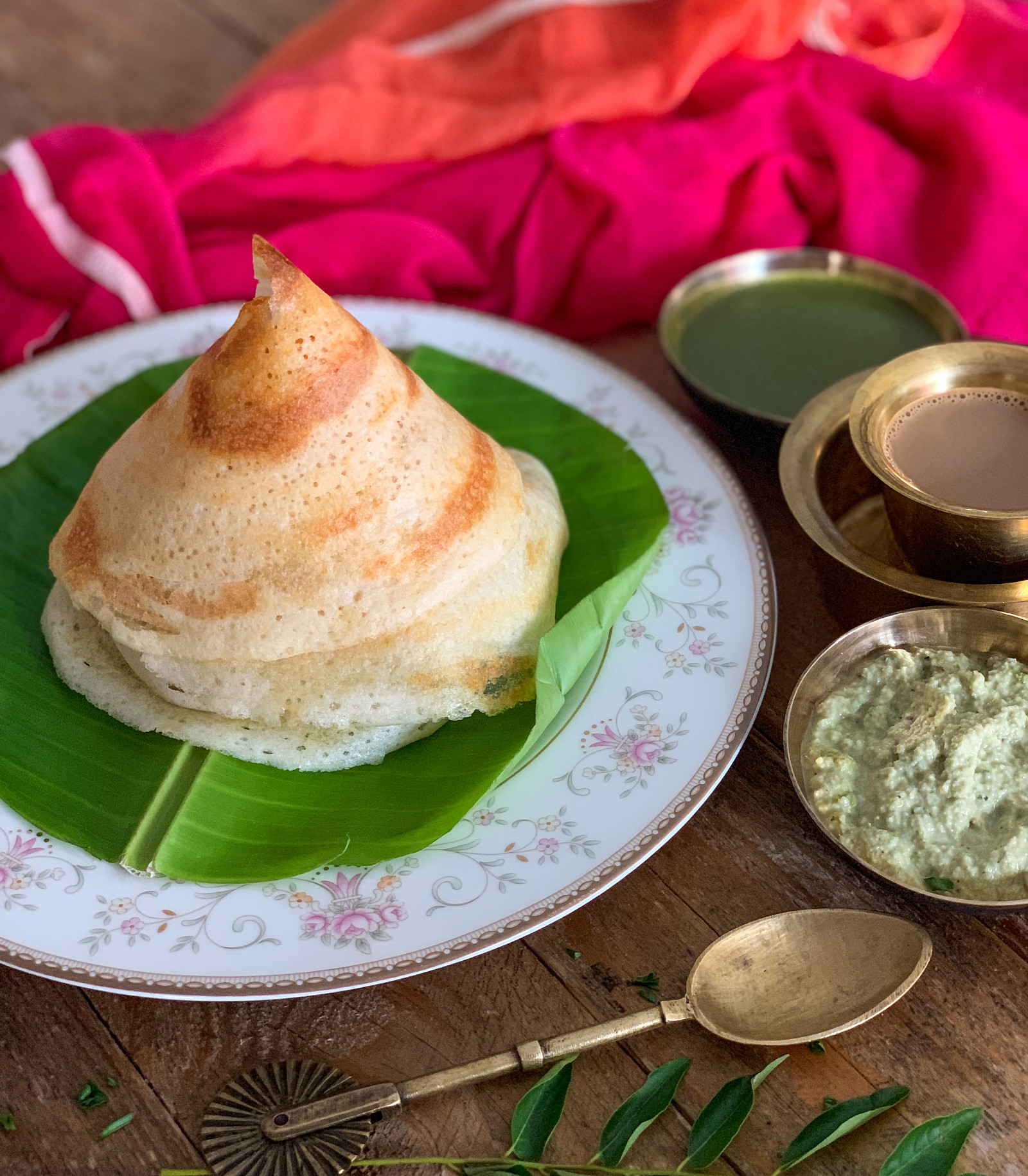 Note
Left over batter can be stored in the refrigerator for a couple of days. The skillet used for making dosa's ideally should not be used for any other cooking purpose. This will help the dosa's come out perfect every time and prevent sticking.
Course:
South Indian Breakfast
Ingredients
How to make Ghee Roast Dosa Recipe - Crispy Paper Dosa Recipe
To begin making the Ghee Roast Dosa Recipe, we need to make sure we have Idli Dosa batter.

Here is how you can make the Homemade Idli Dosa Batter Recipe.

Heat the skillet on medium heat and pour a ladleful of dosa batter over the skillet and spread the batter evenly using a spiral motion from inside out.

Pour a teaspoon of ghee around the edges and increase the heat and cook the ghee roast dosa for couple of minutes until the bottom of the dosa starts to turn golden brown.

Turn the ghee roast dosa over carefully and cook the other side for a few seconds.

Turn over again and then fold them into half or roll them into a cylinder. Once done, serve the ghee roast dosa hot.

Serve the Ghee Roast Dosa Recipe/ Paper Dosa along with Thakkali Vengaya Sambar, Tomato Onion Chutney and Coconut Chutney, it tastes absolutely delectable.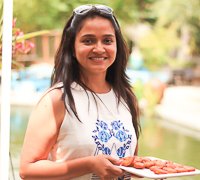 Archana Doshi is the founder of Archana's Kitchen. Archana launched Archana's Kitchen in 2007 as a way to keep track of her and family's recipes, and along the way grew it into one of the most popular cooking websites in the world. Archana is dedicated to helping home cooks be successful in the kitchen. Archana says "I hope you enjoy cooking recipes from my website where the sole effort is to make cooking simple for you. When you try out one of our recipes, we are longing to hear back from you. Do take your time to come back and share your comments, as your feedback means a lot to me"