If you want to treat yourself to a continental breakfast this Sunday, we have put together the perfect Meal Plate for you. Omelettes are a classic breakfast dish but with a little imagination you can make it interesting by adding various fillings in your omelettes. We at Archana's Kitchen have stuffed the omelette with deliciously flavoured mushrooms,spinach leaves and Goat's cheese inside a fluffy omelette so that you can enjoy every bite of your omelette.
What it has :
High Protein from the eggs and the mushroom.
Vitamins and minerals from the Goat's cheese.
Good amount of Iron content from the freshly added spinach leaves
Carbohydrates from potatoes that necessary for our body functioning.
1. Mushroom & Goat Cheese Omelette with Spinach Recipe
Mushroom & Goat Cheese Omelette with Spinach Recipe a delicious way to make your breakfast more interesting and healthy. It is also a best way to add in any kind of topping onto your omelette to keep it healthy and delicious. Mushrooms are simply sautéed with dried mixed herbs and then stuffed inside an omelette and topped with some fresh spinach leaves and crumbled goat cheese.
If you are looking for more omelette recipes here are some :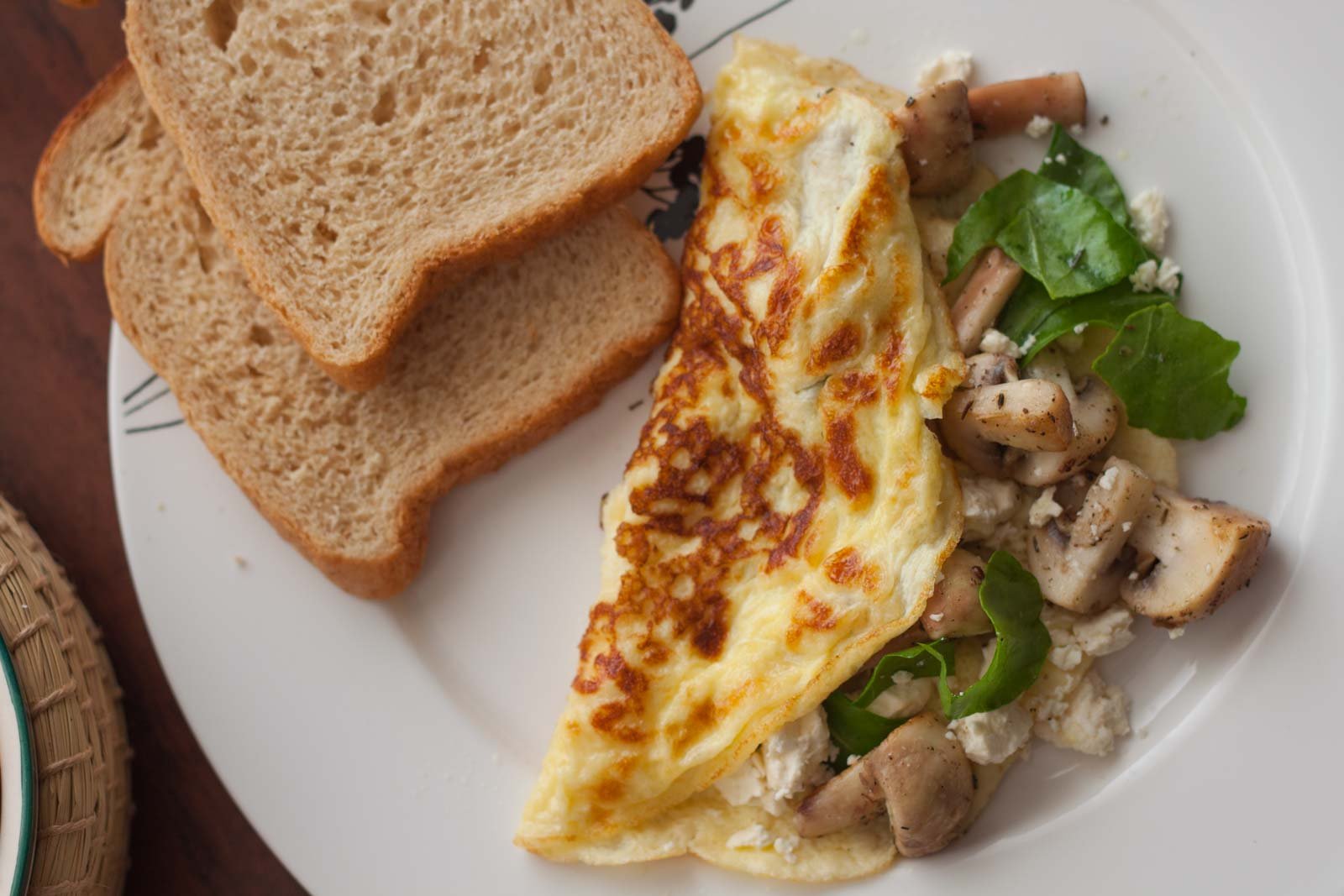 2. Roasted Baby Potatoes Recipe
Is such a simple recipe that can be served as your starter or even as a side dish along with your main course meals. The dish is so simple to make and all you need is some chopped garlic and dried herbs which help in enhancing the flavor of the baby potatoes that are roasted.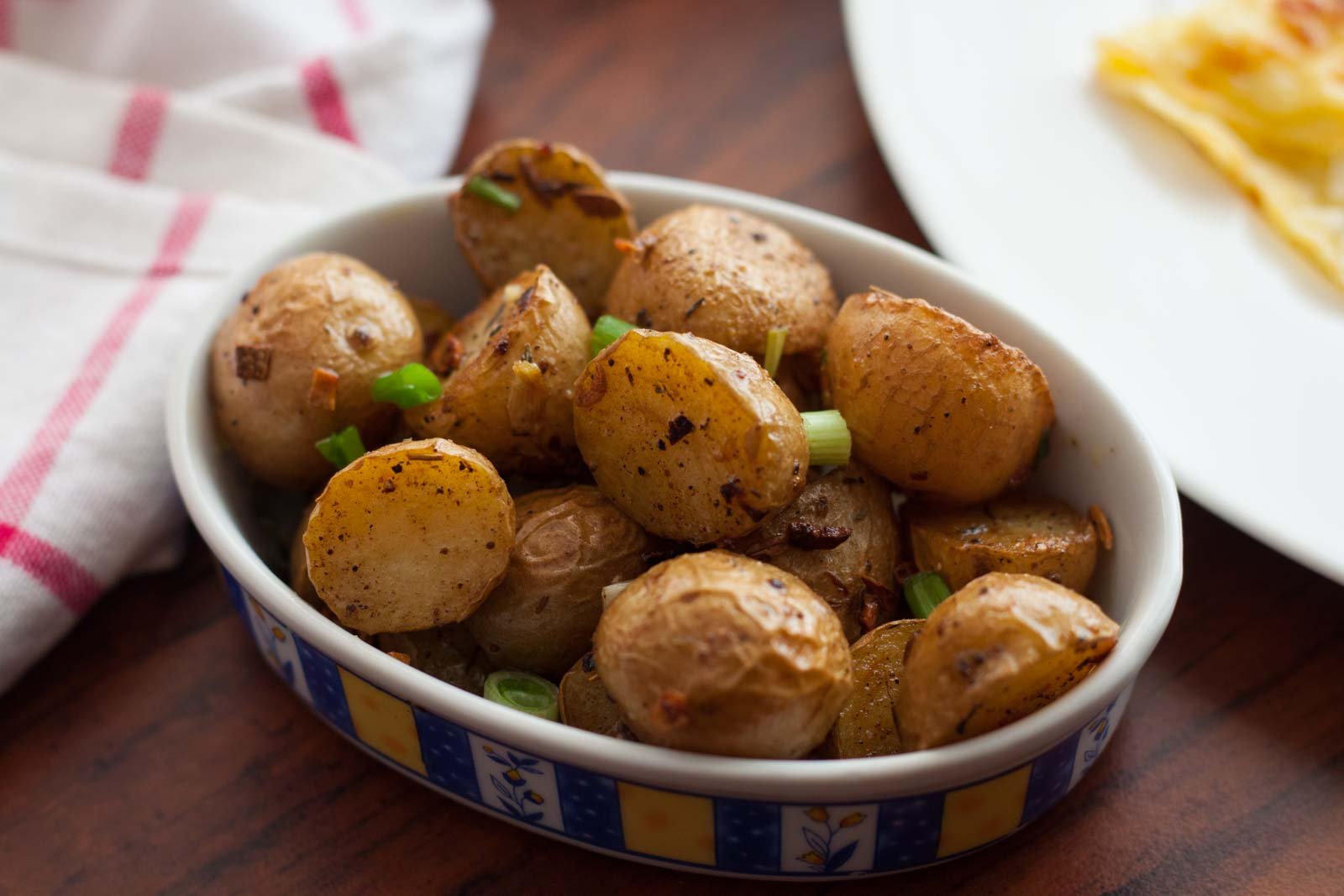 Bread toasts, milk and fruits can be one of the most easiest recipes to whip up in the early morning for breakfast. Simple bread toast recipe made with a dollop of butter, can be used for open toast recipes or sandwich recipes.