In this edition of the Breakfast Meal Plate we bring you a South Indian style breakfast - Mysore Masala Dosa, Coconut Chutney and Vengaya Sambar. This makes for a perfect Sunday or any day you have a holiday, you can take an hour to prepare this delicacies and have a filling and scrumptious Breakfast or Brunch. The potato filling in the Masala dosa along with the spicy red chutney smeared inside will be a burst of flavour in your mouth if not more when scooped with a generous side of coconut chutney.
Dosa is a healthy breakfast dish due to the numerous benefits it provides. Since the batter is fermented, it is easy to digest and works mildly as a probiotic. Fermented foods provides with the body with a healthy gut flora, which helps in maximum absorption of nutrition and build a better immune system. Dosa batter has a healthy proportion of rice and lentils, there is a balance of carbohydrates and proteins in the diet which can keep you going through the day. The side accompaniment of Sambar adds another healthy dose of lentils along with vegetables like pearl onions. Chutney, who's main ingredient is coconut has a range of health benefits and makes a perfect pairing along with dosa and sambar.
This type of Masala Dosa is considered special this combination of dosa is not only prepared with a potato stuffing but also a spicy chutney smeared in the inside of the dosa to make it extra tasty. So go ahead and make this fantastic dosa recipe and enjoy your meal.
If you like this recipe, here are a few more Dosa recipes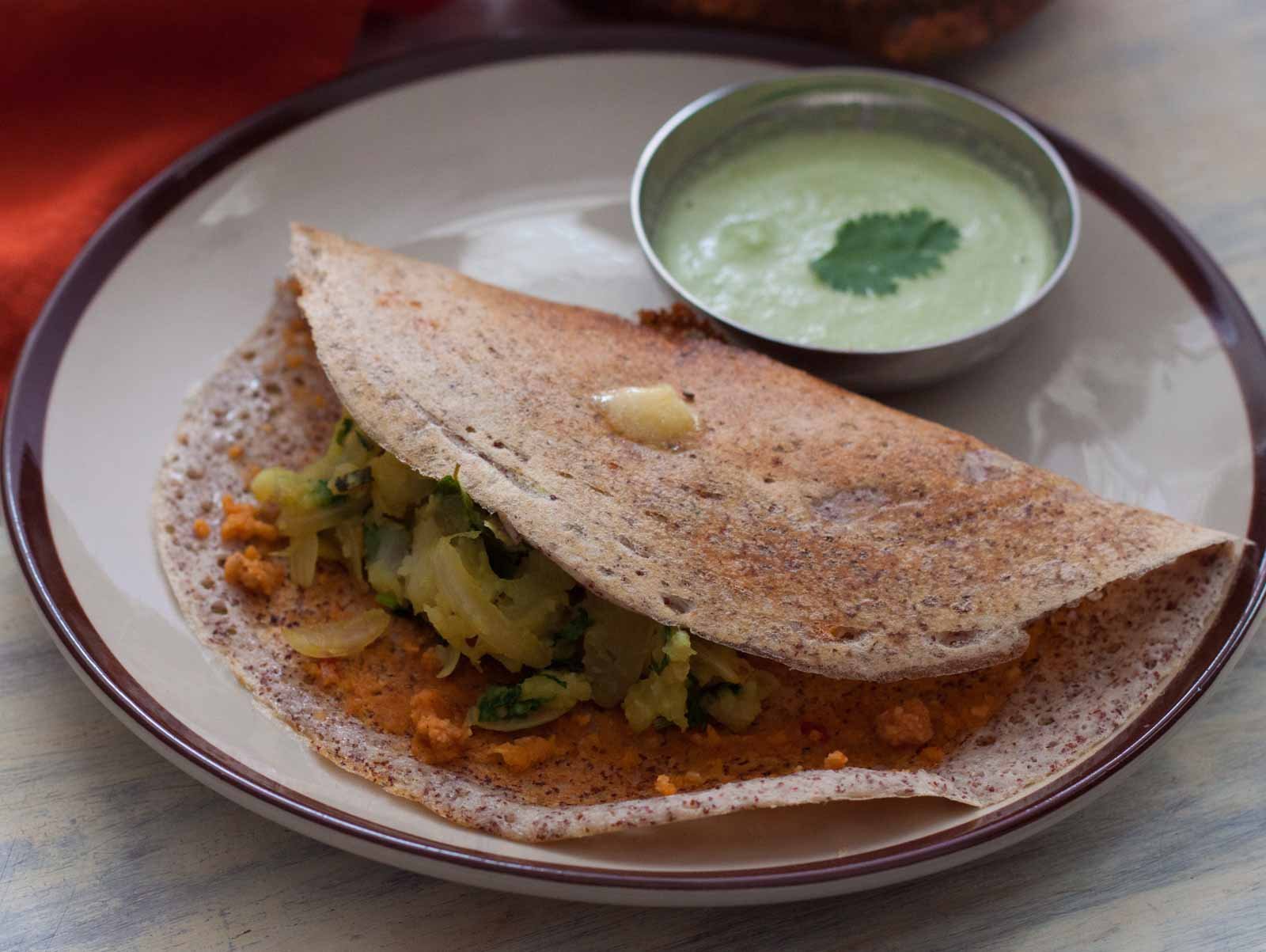 This Chutney is an easy and quick to prepare chutney- all it takes is a few ingredients that are stocked in every Indian Kitchen - Coconut, Chili. Ginger and almonds and roasted chana dal. All it takes is a quick blitz in the mixer and your chutney is ready.
If you like this recipe, here are a few more chutney recipes.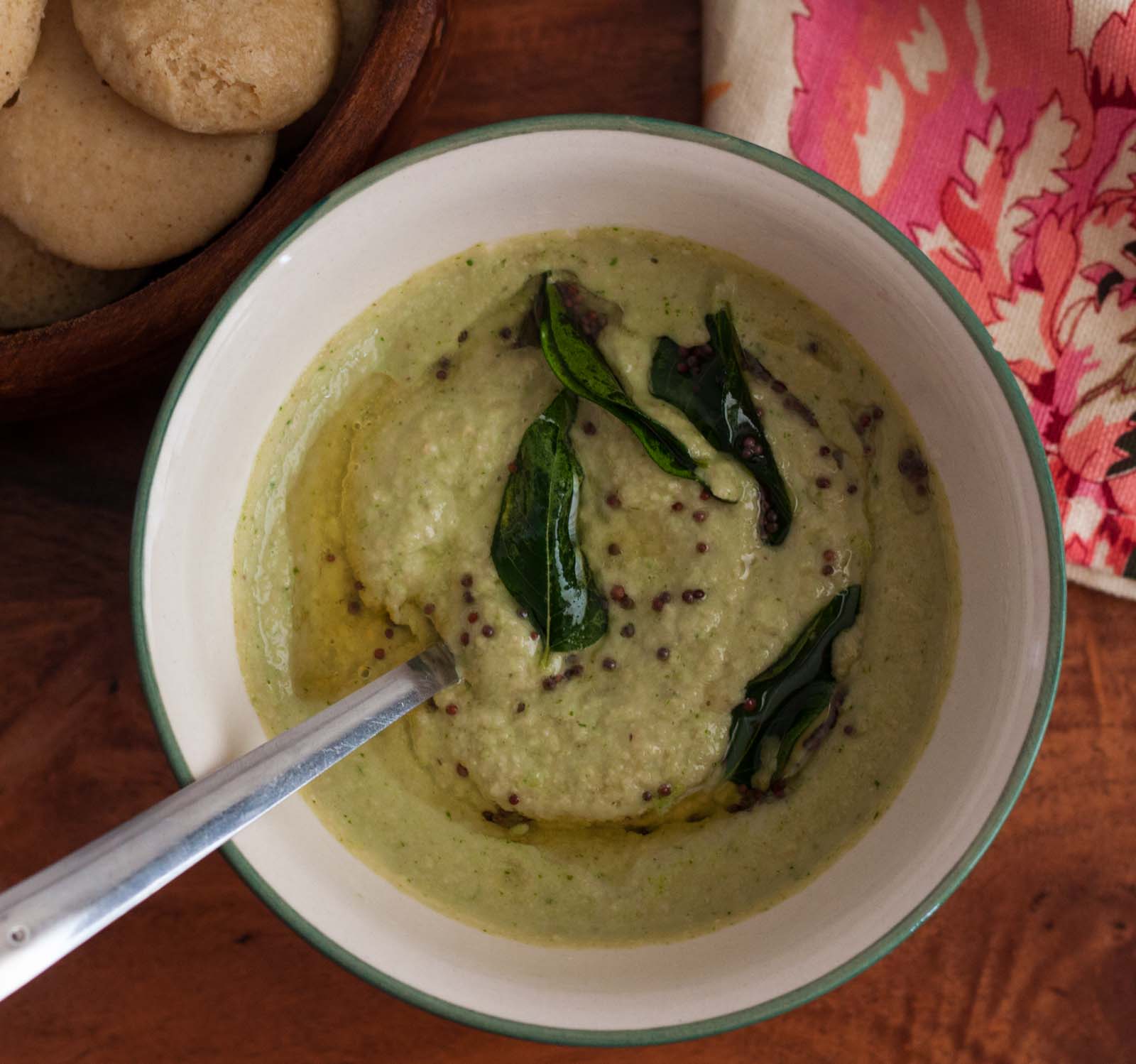 Tamil Nadu Style Vengaya Sambar Recipe (Pearl Onion Sambar) is a simple dal which is famous among most of the south Indian houses and restaurants. Most South Indian dishes are eaten along with sambar. A combination of home roasted spices, pearl onions and cooked tur dal - combined well together makes this delicious recipes of Vengaya Sambar.
If you like this recipe, here are a few more sambar recipes