Mysore Masala Dosa Made With Ragi Dosa Batter
You must try this delicious Mysore Masala Dosa Recipe which is smeared with red chilli chutney and stuffed with potato filling and served with chutney and sambar. This dosa is made with ragi idli dosa batter adding to the taste and nutrition.

Archana's Kitchen
On

Tuesday, 09 January 2018 09:00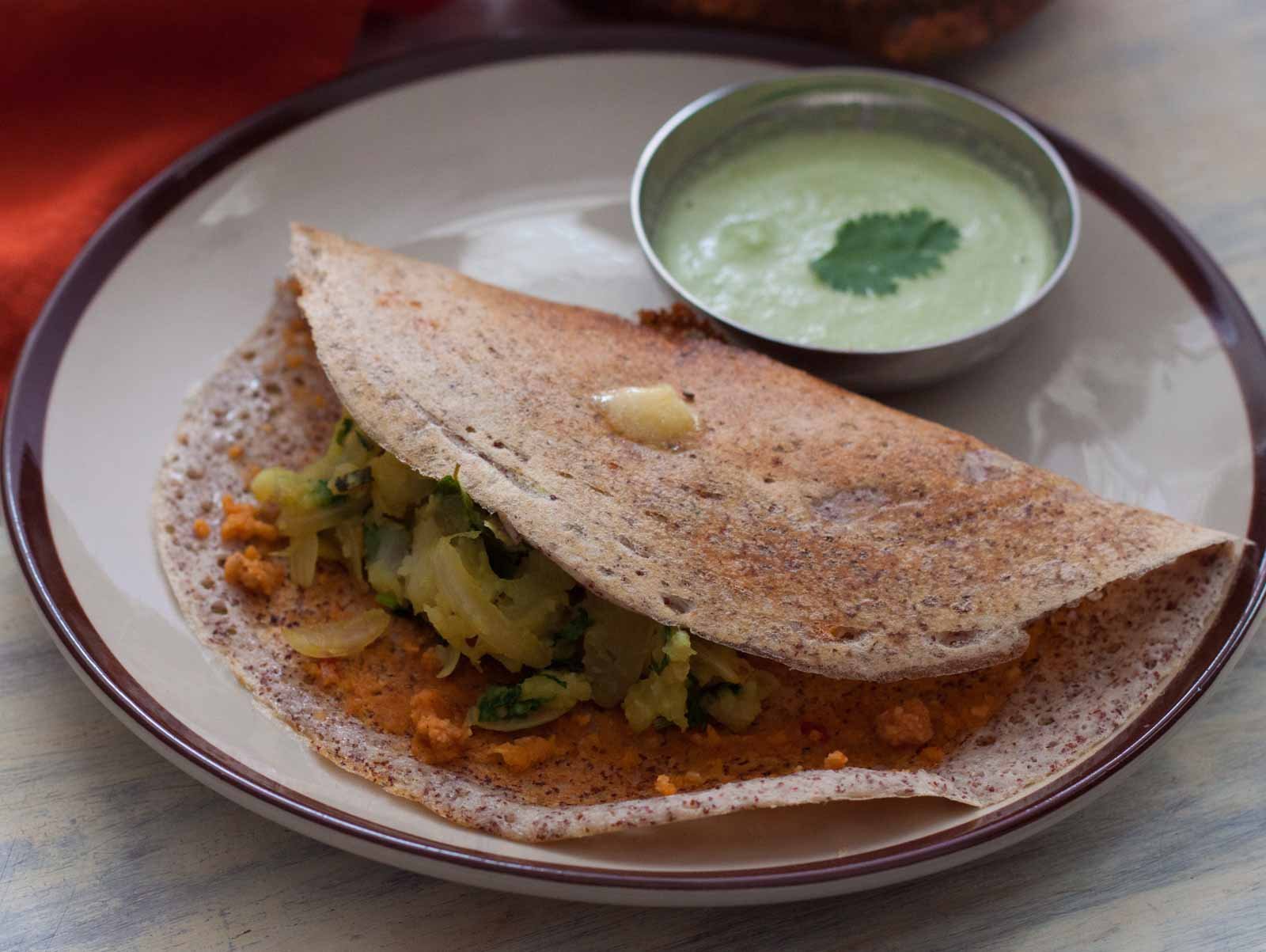 Mysore Masala Dosa Recipe is a famous breakfast dish among the Southern part of India. In this recipe we have used a ragi idli dosa batter to make the Masala Dosa. Traditionally, idli boiled rice and urad dal, along with some jaggery is used to make the dosa.
Dosa is considered to be the most often had breakfast as the batter is present most households in Karnataka & Tamil Nadu. The dosa batter is usually made and fermented the day before so that you get a nice crispy and soft dosa.
The only difference between the normal masala dosa and Mysore Masala Dosa is the red chutney that is made and smeared to the insides of the dosa before adding the potato masalat. We have added a slight twist by making the dosa batter with ragi to keep it healthy.
Serve this Mysore Masala Dosa Recipe along with south Indian coconut chutney & Bangalore Restaurant Style Sambar to make your breakfast complete.
If you like this recipe of Mysore Masala Dosa, here are a few more Dosa Recipes you must try :
Course:
South Indian Breakfast
Ingredients
For the Dosa Batter
1 cup

Idli Rice

, (a special rice available in the indian stores for making idli and dosas)
1/2 cup

Ragi Seeds

1 cup

White Urad Dal (Whole)

1 teaspoon

Methi Seeds (Fenugreek Seeds)

Water

, for soaking the rice
For the red Chutney
1

Onion

, chopped
3 tablespoon

Roasted Gram Dal (Pottukadalai)

2

Dry red chillies

4 cloves

Garlic

1 inch

Ginger

, chopped

Salt

, to taste
For the Potato Palya
4

Potatoes (Aloo)

1 teaspoon

Cumin seeds (Jeera)

1 sprig

Curry leaves

1 pinch

Asafoetida (hing)

1

Onion

, sliced
1 teaspoon

Turmeric powder (Haldi)

4 sprig

Coriander (Dhania) Leaves

, chopped

Salt

, to taste 
How to make Mysore Masala Dosa Made With Ragi Dosa Batter
To begin making the Mysore Masala Dosa Recipe, we will first make the Ragi (Millet) Idli Dosa Batter.

Add idli rice and ragi in a big bowl together, the level of water required is an inch above the rice in the bowl. Let it soak for about 6 hours.

Soak the urad dal and fenugreek in water such that all of the dal is completely immersed in water. The level of water will be 2 inches above the dal in the bowl. Let it soak for about 6 hours.

First grind the urad dal into a fine smooth batter. While grinding just enough water to make it into a very very smooth batter. The batter will look fluffy.

Grind the rice and millet mixture into a smooth batter, adding just the required amount of water to grind into an almost smooth batter. Adding too much water will make the mixture too watery.

Combine the urad and rice batter, add salt to taste and set aside for at least 12 hours or overnight until the batter ferments. You will notice the batter would have risen in volume.

Hence you should place the batter in a large container so it has enough room to increase in its volume.

*Note on fermenting the Ragi Idli & Dosa Batter

Fermenting has to take place where the weather is warm. So ideally in summer, the batter ferments very well and doubles or triples its quantity.

But in cold places, the batter has to be kept in an oven. If your oven has a light, then turn on the light for a few hours with the batter in the oven.

Once the oven is warm, turn off the light and let the batter ferment. If your oven does not have a light, then preheat the oven to warm, turn off oven then keep the batter in the oven to ferment. This process can be mastered with experience.

*To Make the Red Chutney

Soak the dry red chilli in warm water for at least 20 minutes.

Once done you can add all the ingredients - Onion, ginger, garlic, roasted gram dal, soaked dry red chillies and salt into a mixer and grind with little water to form a coarse paste.

You can check for seasoning and adjust the salt or spice level if you want later on and set aside in a bowl.

*To make the Palya

Pressure cook the potatoes with 2 cups of water, sprinkle little salt and cook for atleast 4 whistle.

Once done allow the pressure cooker to release naturally, and drain all the water and peel off the skin and mash the potatoes and set aside.

Heat a flat skillet with oil, add mustard seeds and allow it to sizzle for few seconds. Sprinkle with hing and add curry leaves and allow it to sparkle for few seconds.

Add sliced onions, ginger and garlic for few minutes and sauté until the onions turn translucent.

Add turmeric powder, salt and boiled potatoes and mix well until it is well combined. Check for salt and add coriander leaves at the end and stir. Add it into a bowl and keep it ready.

*To make the Mysore Masala Dosa

The next step is to assemble the dosa. Heat a dosa Tawa. Pour a small ladleful of dosa batter onto the Tawa and spread evenly with the back of the ladle to make a medium-sized dosa.

Drizzle half a teaspoon of oil around the dosa and cook over low heat for few seconds. Spread a little red chutney all over the dosa and place some potato masala in the center of the dosa.

Continue to cook the dosa over low heat till the dosa turned a little brown. Gently fold over one side and transfer the dosa to a serving plate.

Serve Mysore Masala Dosa Recipe along with south Indian coconut chutney & Bangalore Restaurant Style Sambar to make your breakfast complete.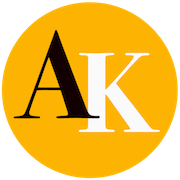 Hi there! This is our chance to talk to you. First, we love creating recipes keeping you in mind. At Archana's Kitchen we try to keep recipes simple, smart and seasonal without additives and preservatives. We hope you enjoy cooking recipes from our website where the sole effort is to make cooking simple for you. When you try out one of our recipes, we are longing to hear back from you. Do take your time to come back and share your comments, as your feedback means a lot to us.