A simple wholesome meal for your everyday lunch is all you need to keep mood high for the day. Cooking healthy food and using the right technique to cook them is very crucial. If food is processed a lot then it automatically will lose its benefits and all you have will just a lot of carbs going into your body. So it is very necessary to monitor the ingredients that goes into your diet. This will inturn help to keep you fit and healthy. At Archana's kitchen we daily come up up with simple meals that will help you balance out your worry on what to prepare everyday.
In today's meal plate we have added a simple Pudalangai thoran, the ingredients that is used in this recipe is called by different names like snake gourd, chichinda. It is mainly used a lot in south india to make a side dish out of it. Thoran is a kerala type stir fry which is loaded with coconut and lot more other other spice. Then we also have a simple keerai sambar. A hot jowar roti or jolada rotti is accompanied by the side that goes really well with dal and the thoran. You can also add a cup of curd to refresh your palate as well.
The dinner meal Plate consist of :
1. Keerai Sambar Recipe (Spinach In Tangy Lentil Curry)
A very traditional south indian lentil curry made from spinach or amaranth leaves or any other green leaf of radish or beet. The sambar is cooked in a tangy tamarind base flavored with homemade sambar powder.
If you are looking for more sambar recipes here are some :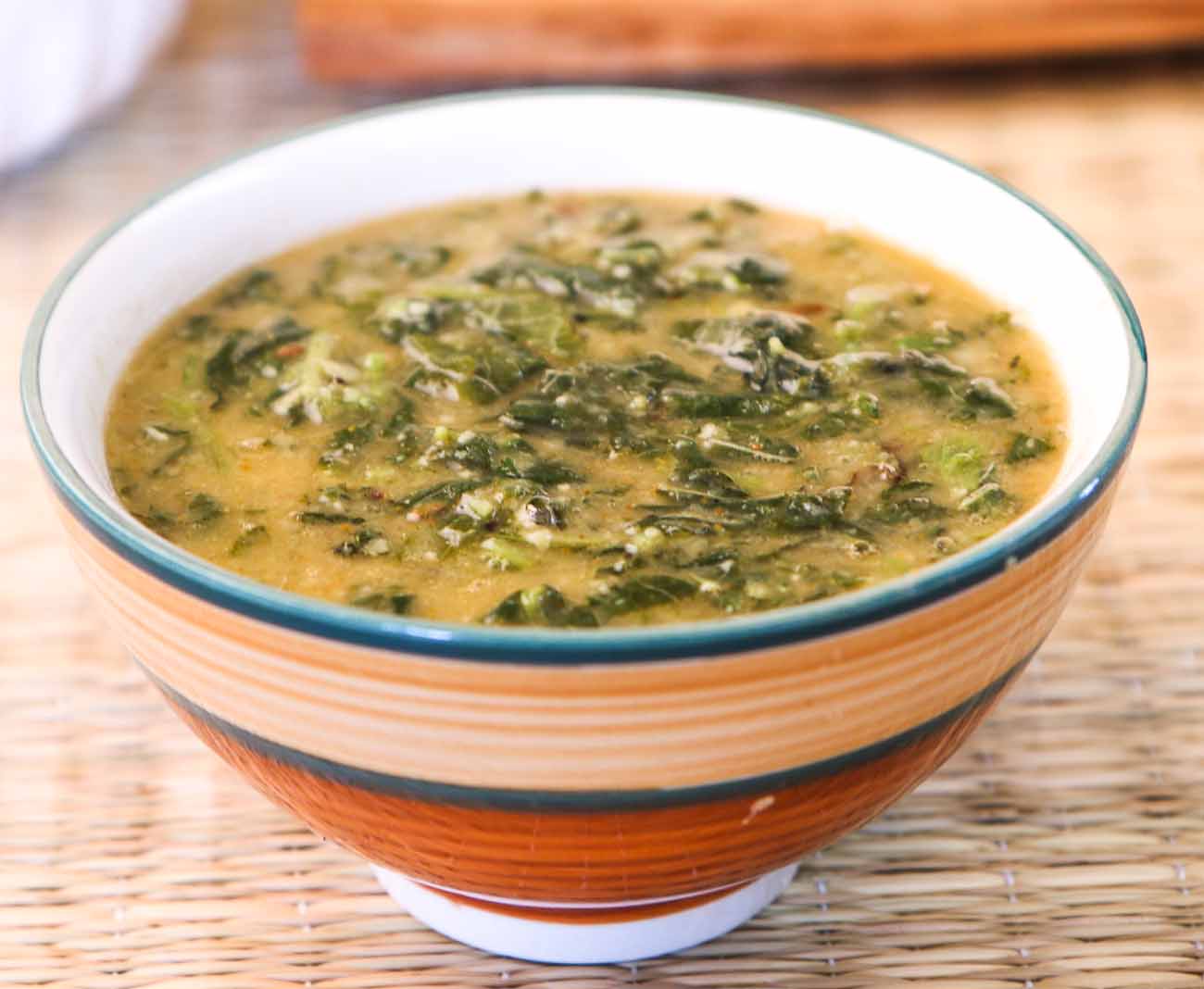 2. Pudalangai Poriyal Recipe (Snake Gourd South Indian Style)
A very traditional South Indian Style dish, that is very healthy, nutritious and quick to make. Podalangai also known as Snake Gourd, is a very nutritious vegetable that is used in the diet for many diseases as well as preventing a few diseases.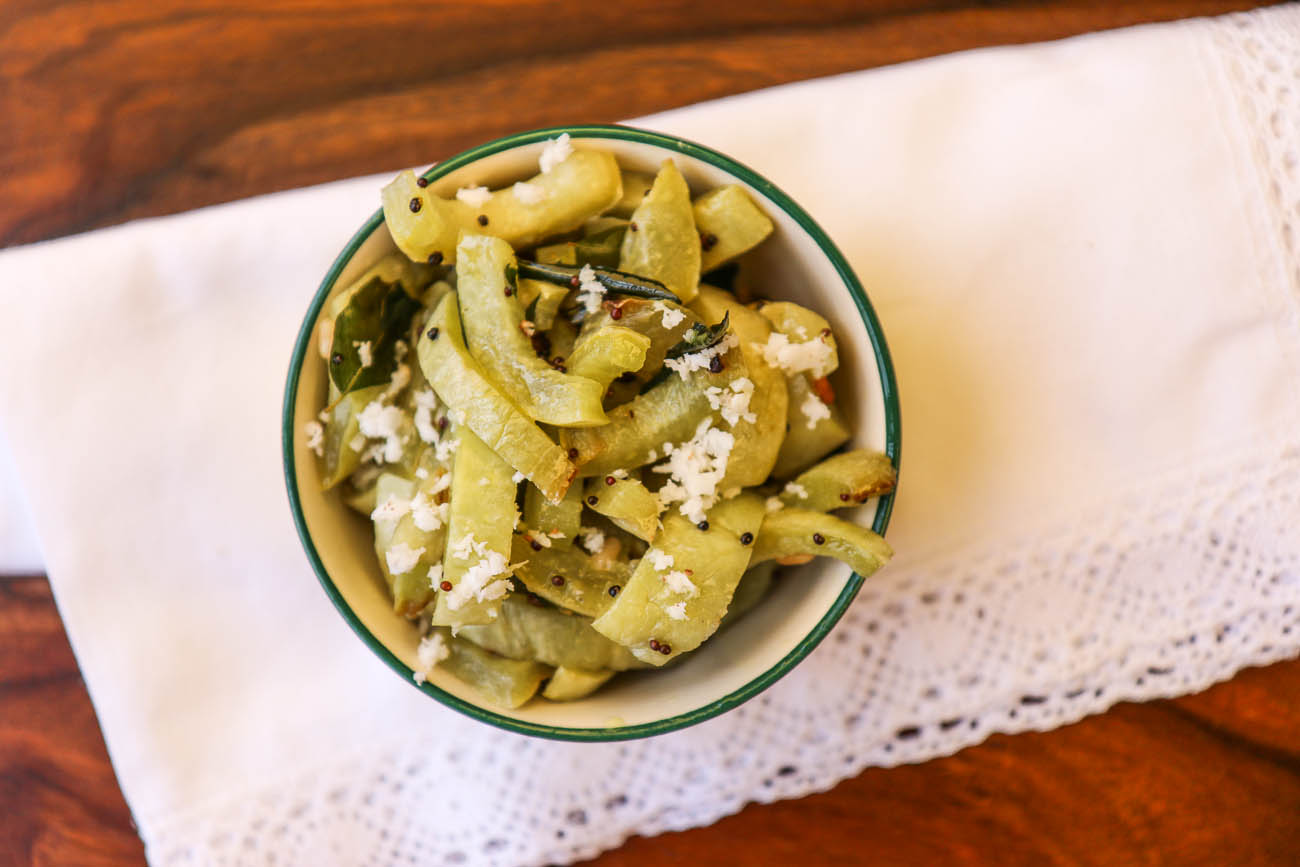 3. Jolada Roti Recipe (Jowar Bhakri)
Jolada roti or Jowar bhakri is a must in any North Karnataka house. It is an unleavened Indian bread made out of jowar (Sorghum), which is not just delicious to taste but also contains good source of nutrients.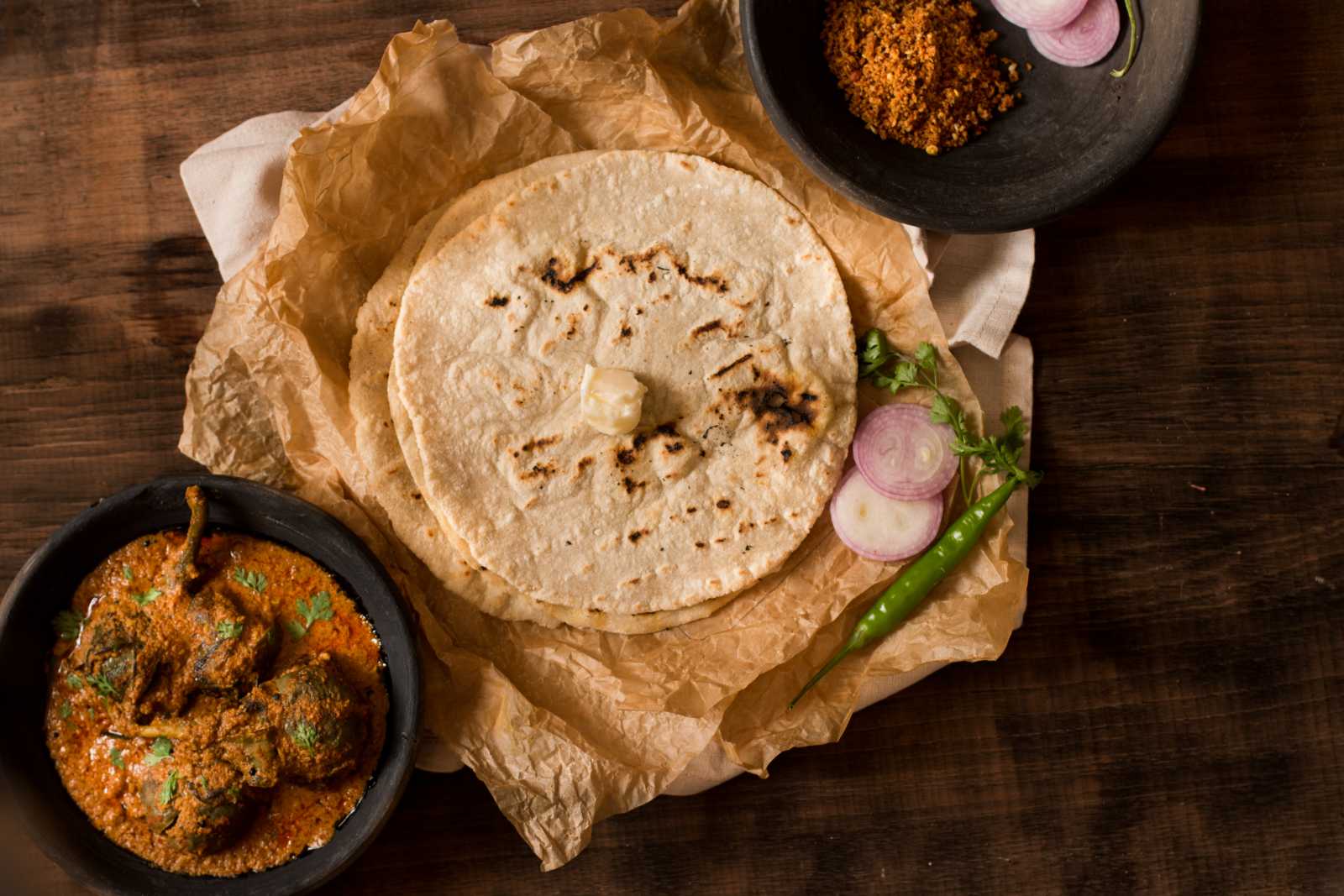 Curd or yogurt is a staple food that is used by most Indian households.Yogurt is a healthy food for kids and adults alike since it keeps the digestion on track and is a probiotic natural food because of lactobacillus bacteria. The curd has calcium in a more soluble and absorbable form than in milk.