Adding vegetables and legumes into your everyday cooking is must for your diet. As vegetables contain the highest amount of nutrition and legumes contain the highest amount of protein to keep you going for the day.
This week we have planned it all for you and kept it simple and homely. The recipes are all based on the kerala cuisine. The cuisine uses a lot of fresh coconut in most of their cooking that makes the dish rich and very tasty. By keeping a track on the ingredients that you add in your Portion Control Meal plate you will be able to understand the count of calories and nutrition that goes into your body.
In today's meal plate we have added the most famous recipe from kerala which is the Vegetable avial. Avial is side dish that is made from a ground coconut paste cooked with some assorted vegetables. You can use any vegetable of your choice, this will help you give good amount of nutrients that is needed for your diet.
Then we have included a simple Ulli theeyal that can be had along with hot steaming rice, ulli theeyal is a spicy tamarind coconut curry that uses small onions to get a flavour packed curry.
A Sundal made from black eyed beans gives a different texture to your meal plate. The black eyed beans is rich source of fiber and low in fat. It is a great way to add in protein into your diet. These side dish will go really well with some hot Tawa paratha. And Curd by the side will be able to help you refresh your palate and aids in digestion. A small portion of white rice is added to balance out the meal plate.
Tips For Portion Control: Instead of white rice we can add brown rice as well to keep it diabetic friendly. As brown rice is more nutritious when compared to our normal rice. You can also add Millet flour phulka or Ragi tawa parathas for a healthy one.
Below are the quantities we have used for a complete portion control meal. You can use these suggestions based on your dietary requirements. We have plated 1 katori of white rice and 1 tawa paratha and the below calories are calculated for 1 katori Rice & Tawa Paratha.
Total Calories:
Ulli Theeyal- 1/2 Katori
Avial - 1/2 katori
Black Eyed Bean Sundal - 1/2 katori
1 Tawa Paratha
Rice - 1 Katori
Read the Guidelines for Healthy Eating Using Portion Control to incorporate healthy eating habits into your everyday lifestyle.
1. Kerala Avial Recipe (Mixed Vegetables in Coconut)
The Avial Recipe is a traditional dish of the Kerala Cuisine that is made with a combination of root vegetables along with ash gourd and coconut. The flavors of the Avial comes from the use of coconut oil and curry leaves that make an important addition to this dish. The recipe is healthy and quick to make and at home.
Read more of our Kerala recipes: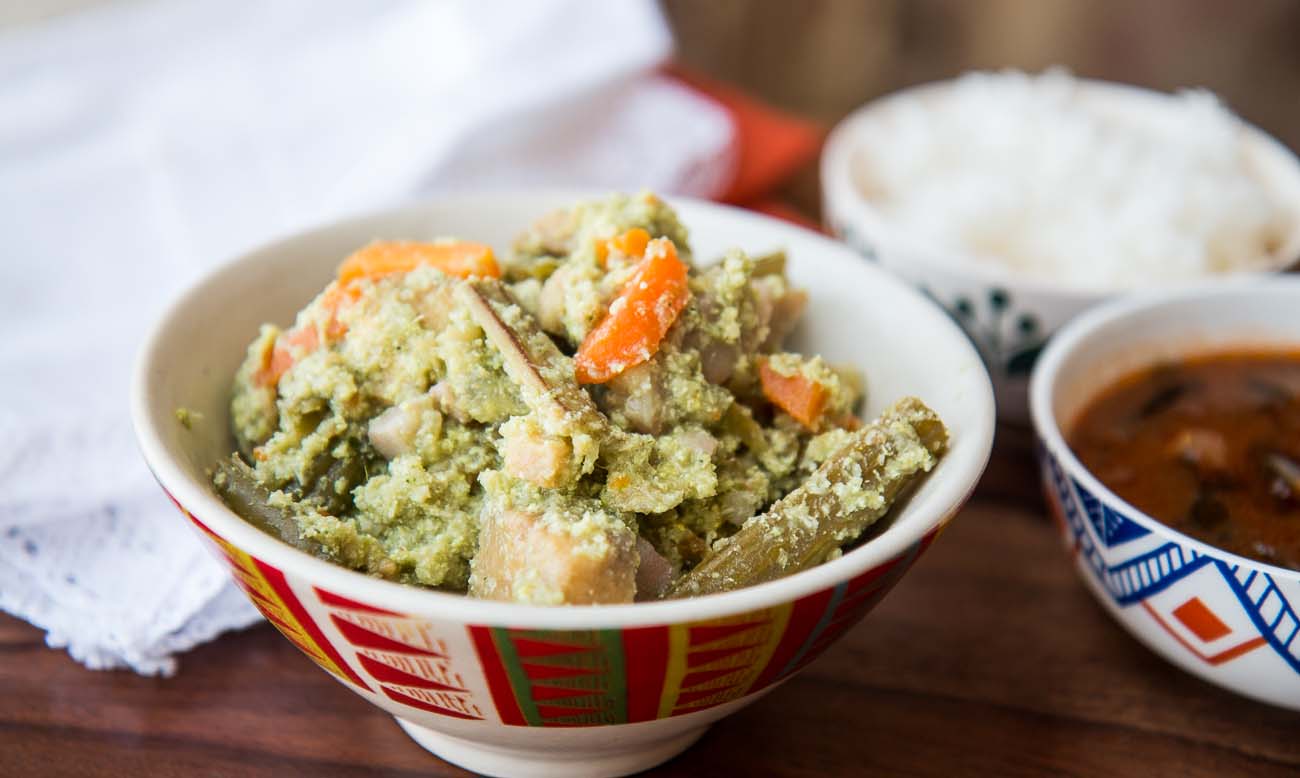 2. Kerala Style Ulli Theeyal Recipe (Small Onions Roasted in Spicy Tamarind Coconut Gravy)
A delicious preparation of the small onions that are roasted and cooked in in a spicy tamarind coconut gravy. The recipe has a simple set of ingredients used in the kerala cooking and makes a perfect gravy with hot steamed rice.
If you are looking for more Kerala Recipes here are some :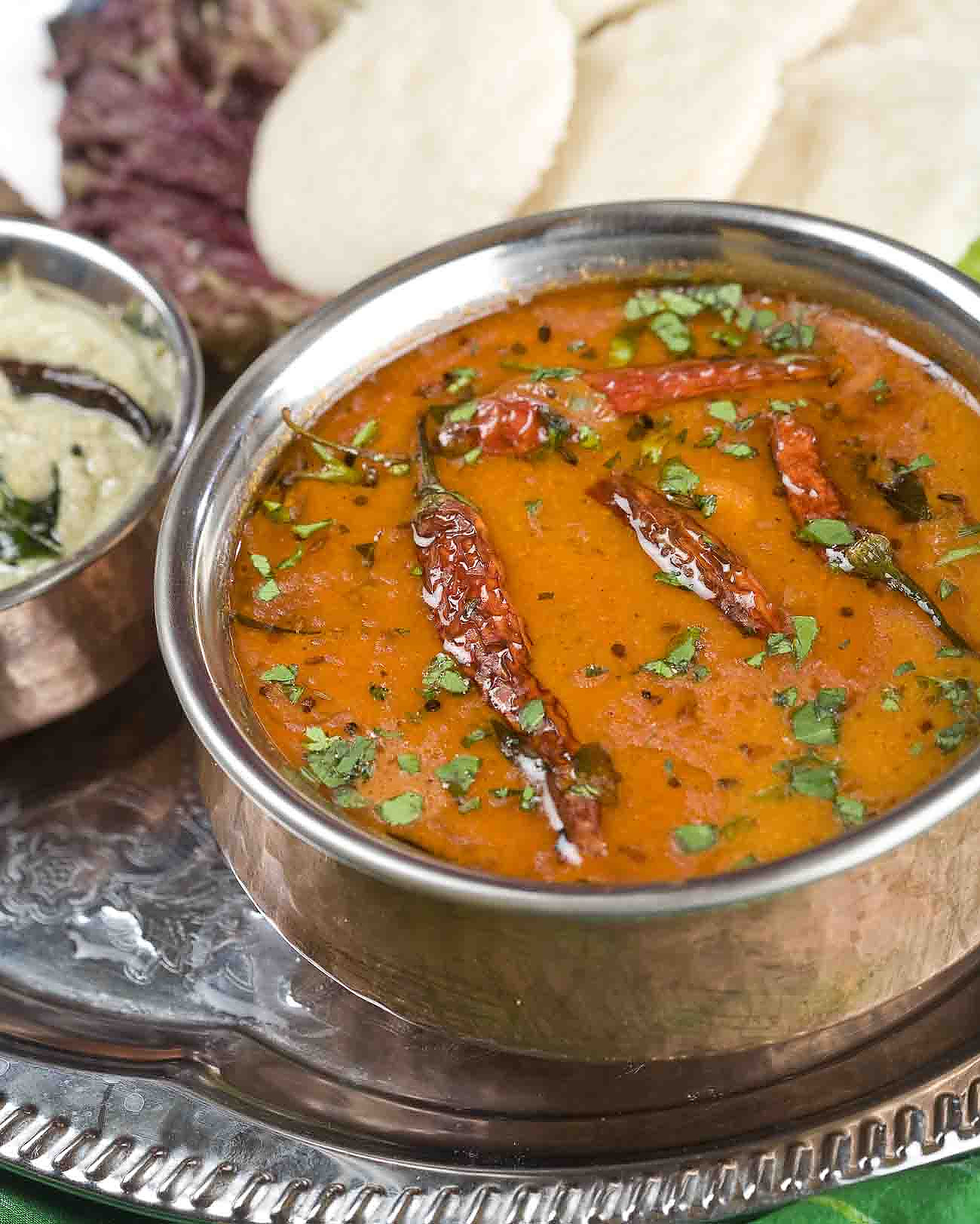 3. Karamani Sundal Recipe (Spicy Tossed Black Eyed Beans Recipe)
A healthy side dish made by tossing the boiled black eyed bean with freshly grated coconut and is tempered with mustard seeds and curry leaves.It is rich in protein and compliments really well with theeyal and rice.
If you are looking for more Sundal recipes here are some :
4. Tawa Paratha
Tawa Paratha are crispier and flakier version of phulkas and are traditionally cooked in ghee on an iron skillet. Being relatively quick to make; the Parathas are a good substitute for Naans or Tandoori Rotis. The Parathas can be made circular, triangular or square in shape.
If you are looking for more Tawa Parathas here are some :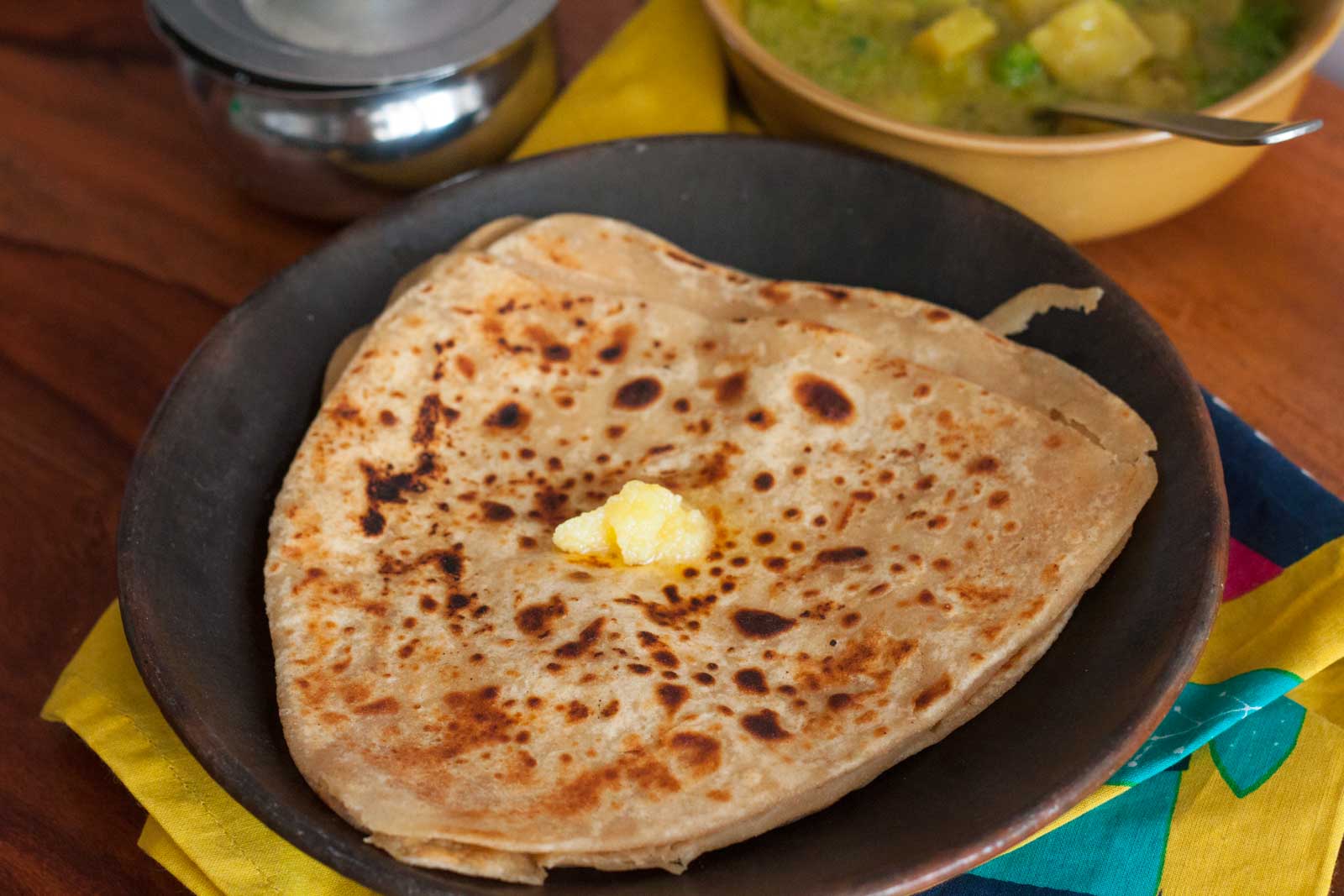 We have included curd in your daily diet, as it has many benefits such as
It improves digestion
Great source of Calcium
Good for your heart
Helps release stress
Helps you beat the scorching heat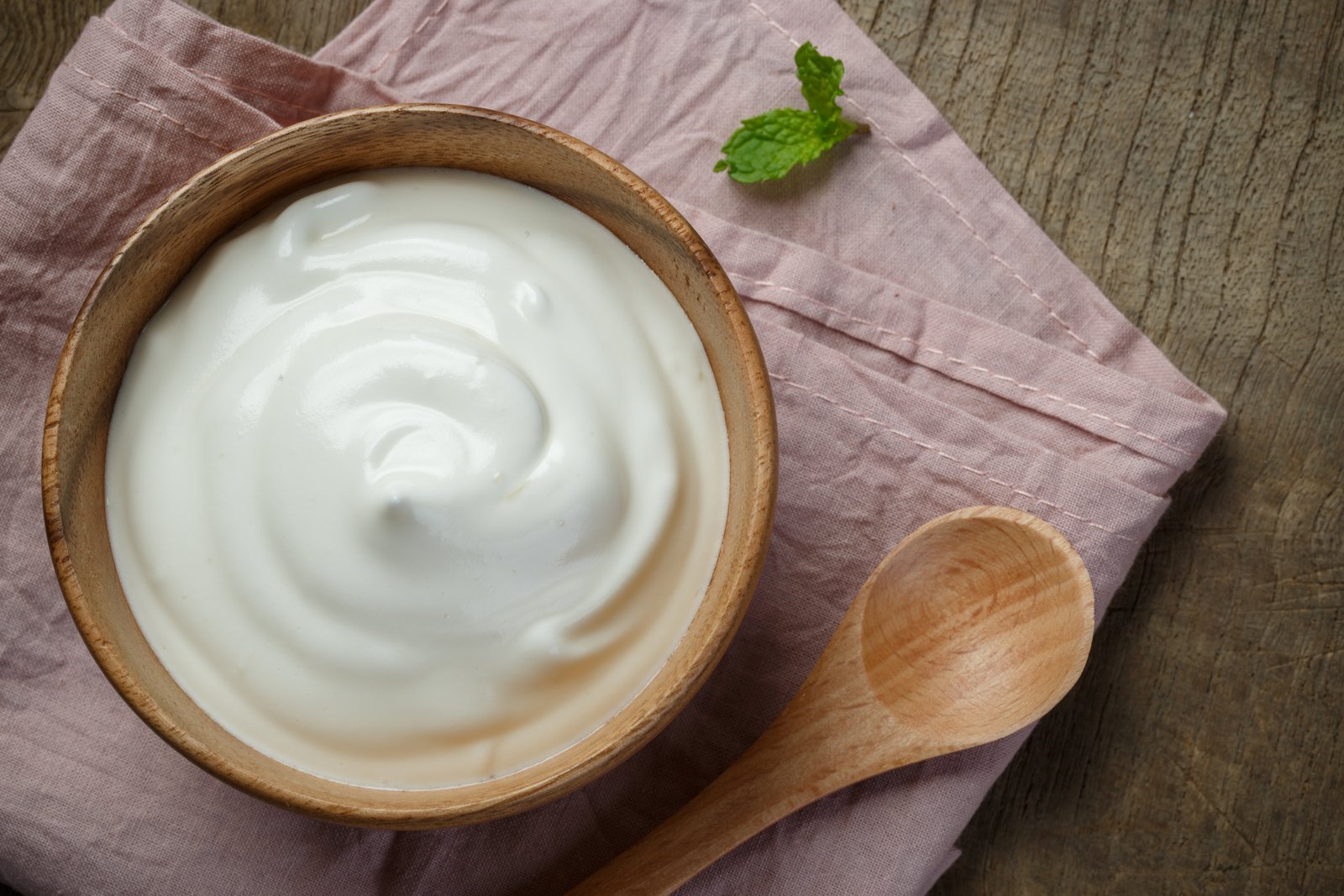 The curd can be accompanied with some freshly cut cucumber which can refresh you as you eat the meal.There are different types of raita that you can also pack along with your meal such as :