All of us must strive to make every meal healthy in order for our bodies to absorb nutrients from the correct sources and sustain us through the day. Continued routines in eating healthy will help every one of us to lead a long and zestful life. With this in mind, we at Archana's Kitchen come up with meal plates that you can recreate in your homes to provide yourself and your family with the best of what Indian Cuisine has to offer.
In this edition of Everyday Meal Plates, we have plated a typical Maharashtrian meal consisting of Methi Thalipeeth, which is a multigrain roti/paratha served along with a spicy chutney or typically called Thecha. This Thecha has been prepared with green chillies and garlic which makes a kicky side dish. We always believe every meal should be served along with a salad and completed with a cup of homemade curd. So, serve this meal plate to your families, and let us know how they like it.
Thalipeeth is a typical Maharashtrian roti/paratha that is typically prepared using 3-4 types of flours - Rice, Wheat, Bajra and Jowar. In this recipe, we have added a healthy mix of Methi or Fenugreek leaves. Methi has several health benefits including that of reduction in cholesterol levels, resolves bowel issues and even helps in skin and hair nourishment. Prepare this Methi Thalipeeth for a healthy lunch or dinner.
If you like this recipe, here are few more Maharashtrian Recipes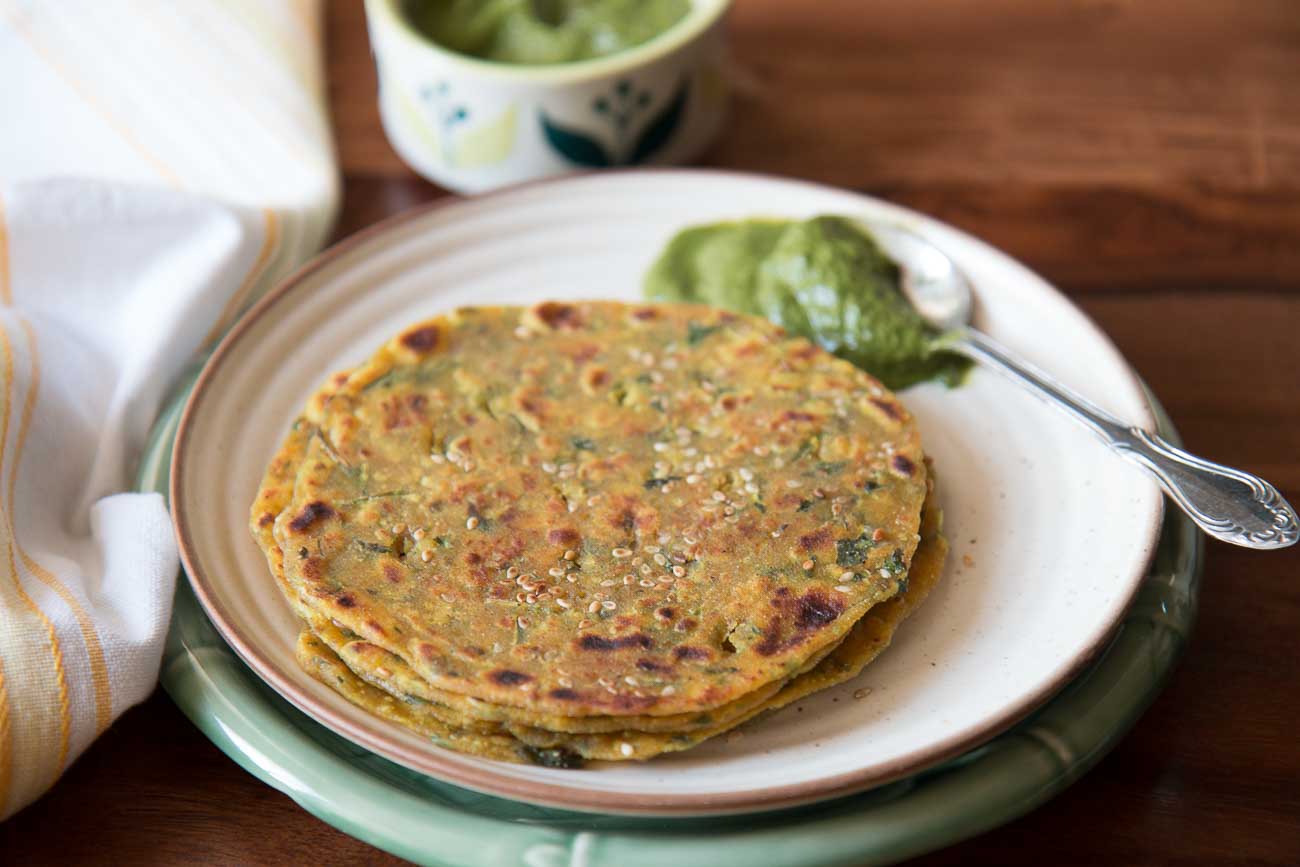 Thecha is a spicy condiment or in colloquial terms, chutney that is served along with a flatbread like roti/paratha. In Maharashtra, thecha is usually served along with Bakri which is also a flatbread prepared with Jowar flour. Green Chilli thecha is basically prepared with finely chopped green chillies and finely chopped garlic and tempered with mustard seeds. In this meal plate we are pairing up Methi Thalipeeth with green chilli thecha to make it a truly Maharashtrian meal.
If you like this recipes, here are a few more recipes with chillies as the ingredient.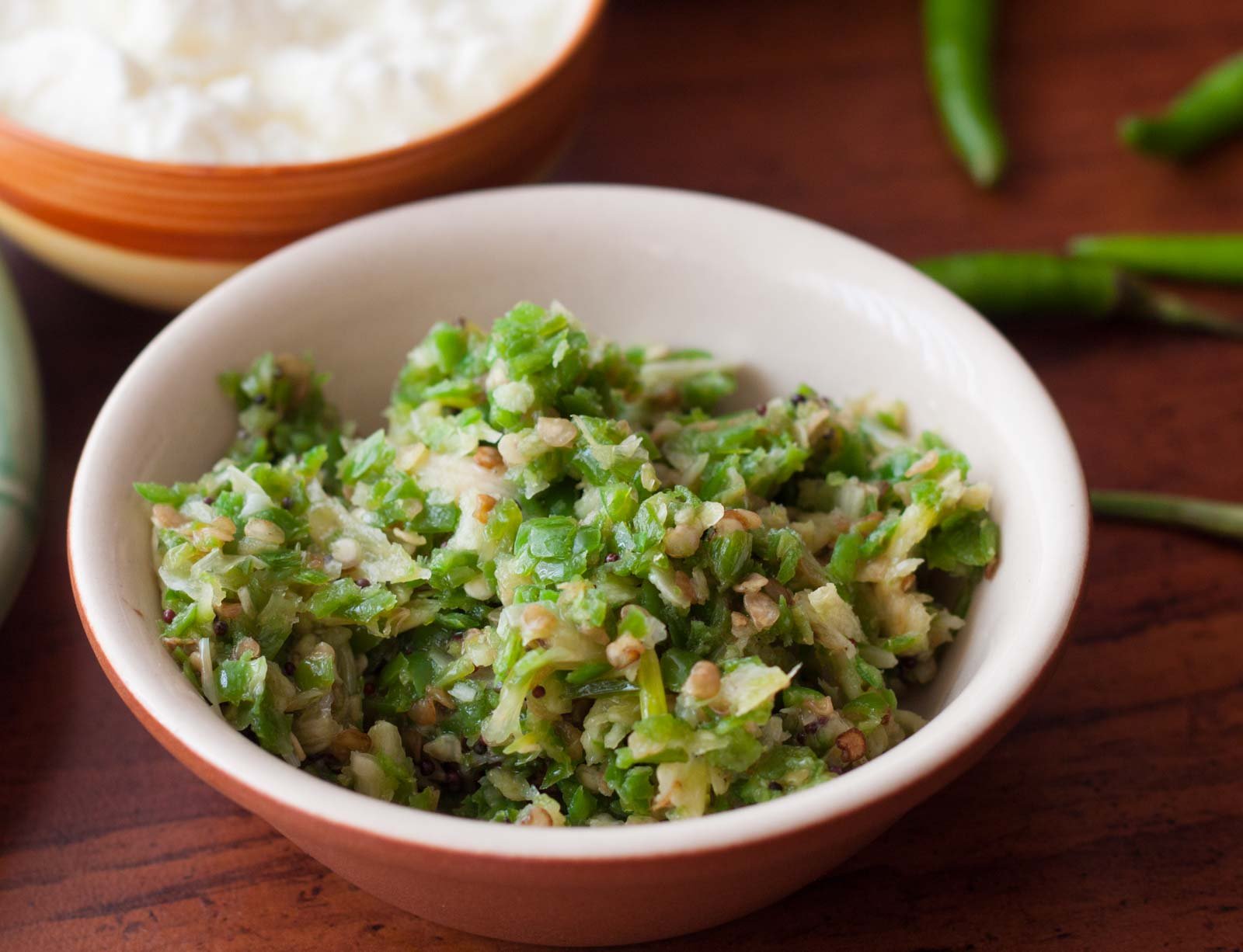 A classic combination of grated carrots, beetroots, finely chopped cucumber and garnished with a healthy handful of roasted peanuts - A perfect salad that will go well with any meal. It is researched and documented that consuming raw foods such as salads, boosts the metabolic activity in our body which is a perfect excuse to enjoy this salad with this fantastic meal.
If this like this recipe, here are a few more salad recipes